I've been working on a pro wrestling rpg/simulation for a few years – A PC game, written in VB.NET and it's a text-based career sim. I think a few people have versions of this game but I never really released it for whatever reason. There's a few features I want to add still but it's pretty much finished at this point. Eventually, I'm just going to release it as a free game to anybody who wants to try it. I thought there might be some interest in it so I thought I'd briefly summarize it.
The character plays a single wrestler during their career (which lasts about 15 years (advancing weekly)) For this game, I chose Dex Franxlin - a former basketball player who's trained in Mexico so he has some luchadore style skills and focuses on agility. The game has a full editor for creating universes with original or real-life characters - I just use my own database with original characters.
On the weeks where the fed has a show, there are certain options, prepare for a match, interfere against an enemy, help an ally, among other things. On weeks where the character's fed has no show, there are other options, including training to boost stats, resting, radio interviews, working with allies, golf, etcetera. This week Dex is off so since his brawling level is pretty low (especially considering the federation that he's in which focuses on brawling)- I decided to try and boost it to some success.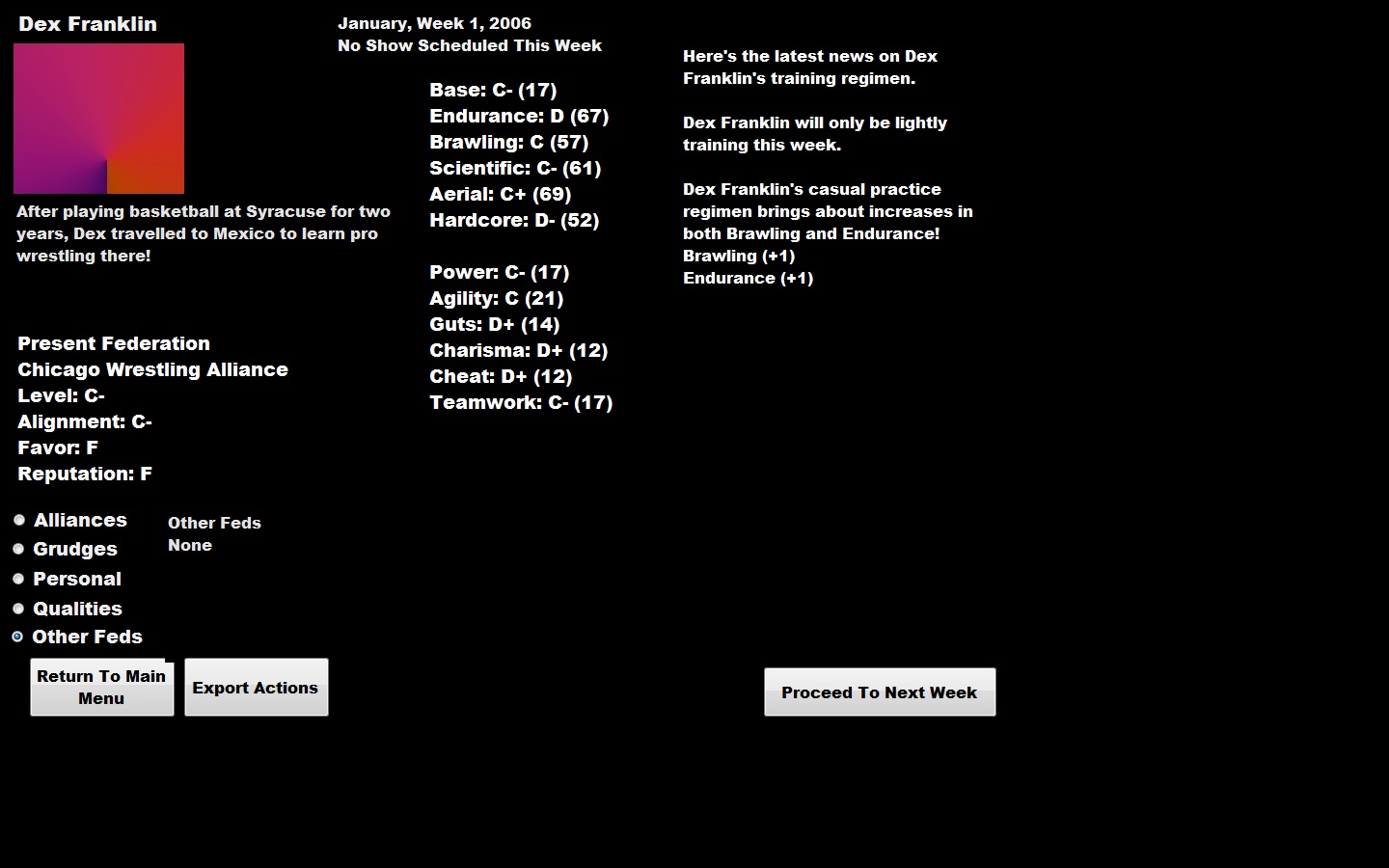 Dex is actually in a smaller federation (Chicago Wrestling Alliance) within the game so he only has one show a month - the second week he decides to practice basketball - which is another option to slightly boost stats - he does but this time no stats change. For that reason, this week I'll show you a picture of the GWA rankings after a couple weeks of matches - there are summaries and records for all of the other federations and things change over time in these feds as well.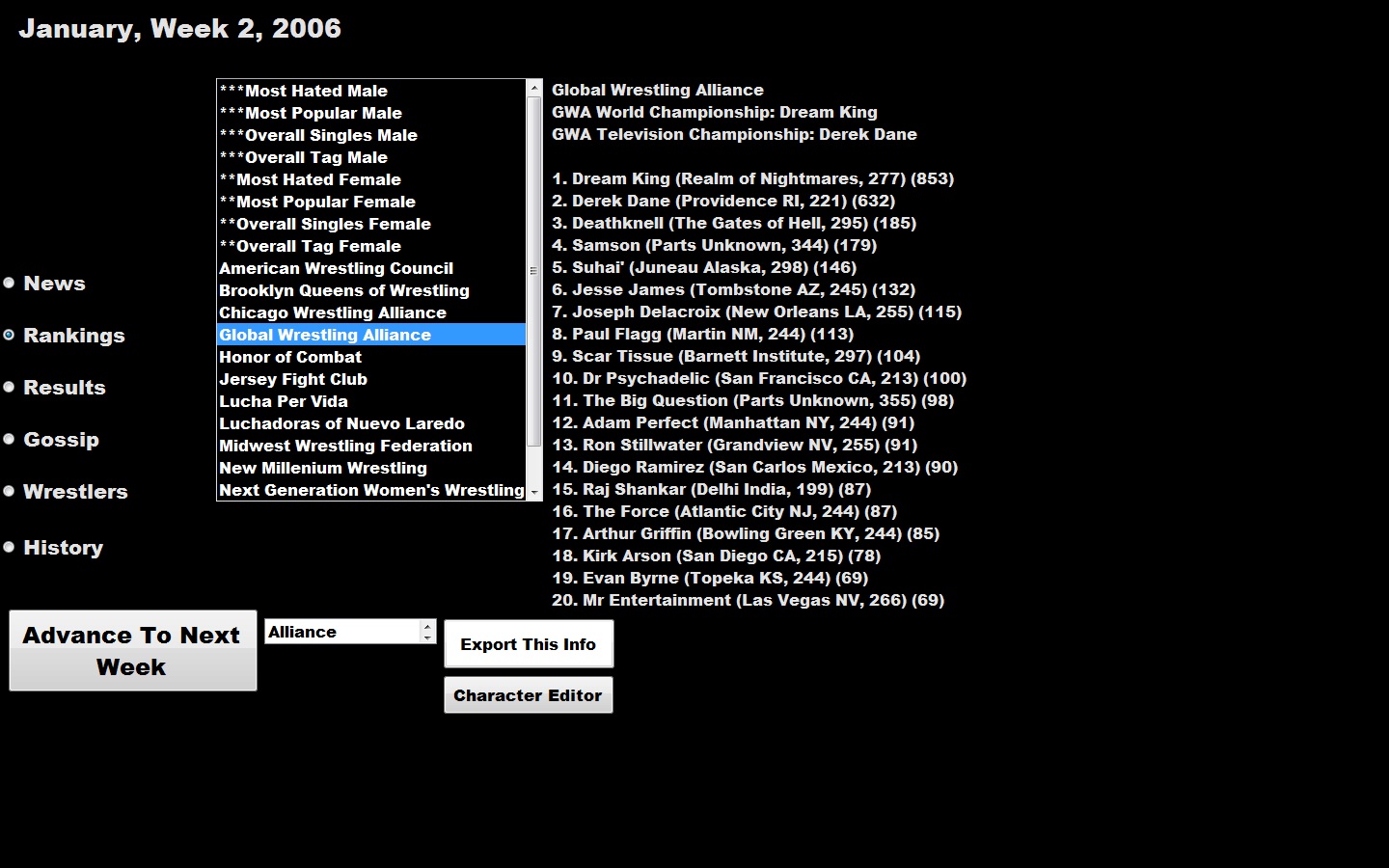 My main rule for the game is everything is real, there's no character/alter ego or working a match. If you're allied with somebody, they are your ally. If you're feuding with someone than you hate each other, if that makes sense. There's no backstage maneuvering or that type of thing, for the most part (although there are owners of the federations that your character can try to get the favor of in order to get title shots and keep your character employed).