Party Jam by Game Jolt, Amazon Web Services and Beamable is a 10 day game jam starting on June 21st where participants will make a social, multiplayer party game (think Among Us, Fall Guys, etc.).
In addition to a cash prize, 3 winners will get a chance to play their creations with Dan Gheesling on the home page of Twitch.tv! But that's not all, they'll also have the opportunity to pitch their game to a panel of publishers and investors made up of 505 Games, Xsolla, Griffin Gaming Partners, and Amazon Games! There will be coaching sessions for the winners prior to the pitch with the creative director of Riot!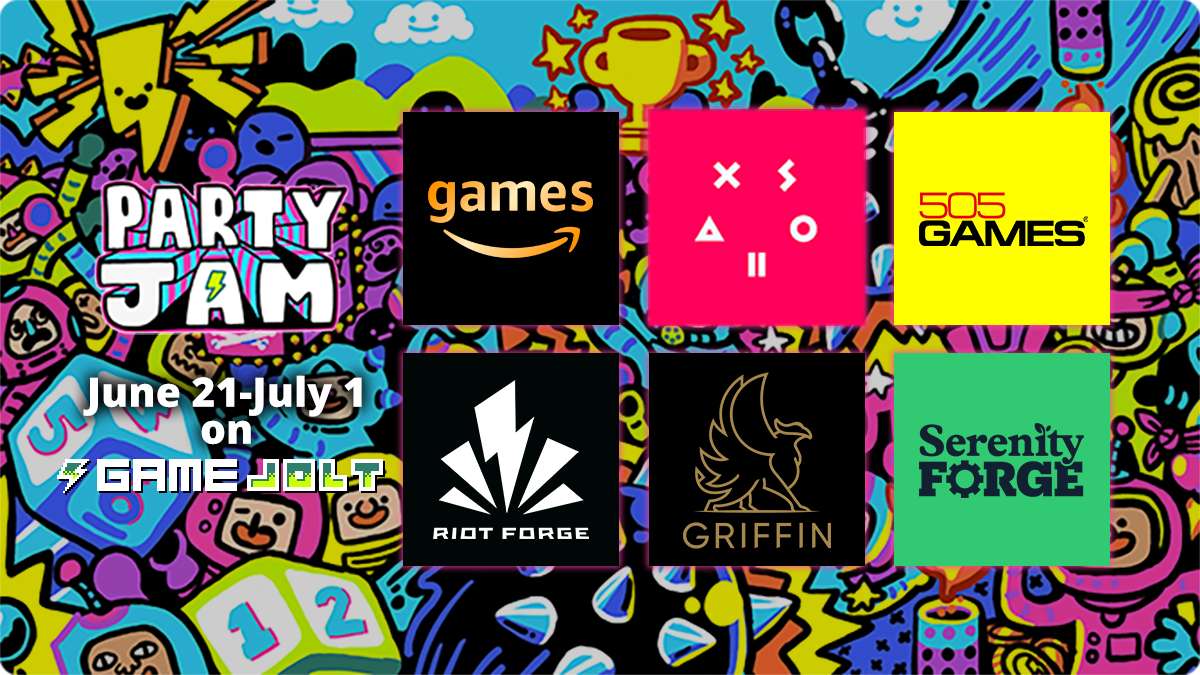 Join the Party Jam community for announcements and be sure to register!
Register here: Form.jotform.com
Game Jolt Community: Gamejolt.com