Update - September 10, 2011

Texturing has finally commenced on this project. I know I'm running beyond the scope of the challenge, but as the final challenge (and the fact that I've had a few hiccups during unwrapping and texturing) I'm going to be lenient on myself just this once. When the 4-week challenges kick off they will be far too structured for me to allow myself such things. Anyways, I've had some difficulty with texturing and such on this one but I'm starting to come up with some ideas that I like. Hopefully I will have this one done soon so we can all move on.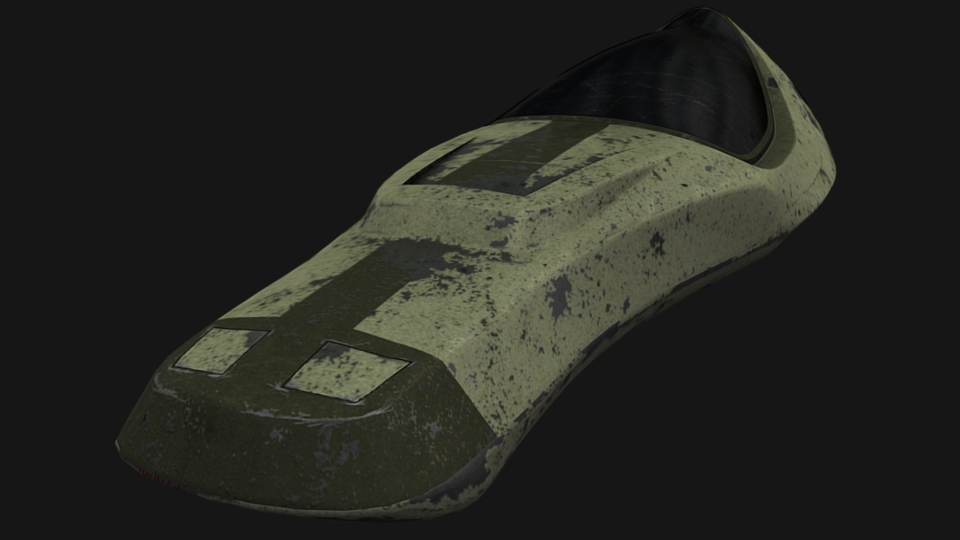 --------------------
Here is the concept for the new ship. It is based loosely on the design of classic Corvette's. I feel much more inspiration with this design than I did the last.

Update - September 2, 2011

Hey guys. I know updates have been slow as things go and I have a valid reason. Mid-terms were a bit heavier than I thought they would be and essentially took all my time away from this challenge. As well, the more I worked on the final concept the more I came to hate it and become dis-interested with it. As most artists know trying to work on something you don't like or don't care about becomes a horrible chore and usually gets left in the dust. As such, I've decided to abandon the final concept and move on. This doesn't mean I'll be going onto a new challenge just yet but instead am drawing up a new concept for a proper FINAL model. After it is completed, within the same confines of a week, I will be taking a 1 week break as I prepare for the new and improve 4-week challenge format. It will be at this time that I'll be turning to all of you for a new theme. Updates should return to normal from here on out for this final week so I hope you all keep an eye out for the new model. I will have the concept uploaded as soon as it is finished and hope to begin modeling tonight. I'm looking forward to this final model as the inspiration comes from one of my favorite classic cars.
--------------------
Welcome everyone to my challenge thread. For those of you just joining this thread I have some updates. After the first initial week of the challenge I learned a few things not only about modeling but how to more appropriately organize this thing. I have decided that keeping track of the months is useless considering how uneven they are. It would be impossible for me to deal with modeling within a short week so I've decided upon a new structure.
Every 4 weeks will be a new challenge theme after this initial challenge is completed by the end of this one. For each 4 week challenge I will be posting a new thread to help keep things organized. As well, my working week will start on Saturday's and the deadline for that week will be midnight the following Friday.
If you want to keep track of this thread feel free to Watch and if you want to keep track of everything I have in store for the community especially feel free to Friend me.
Below is all content at it's current state.
- Week 1 - Final Result - August 19, 2011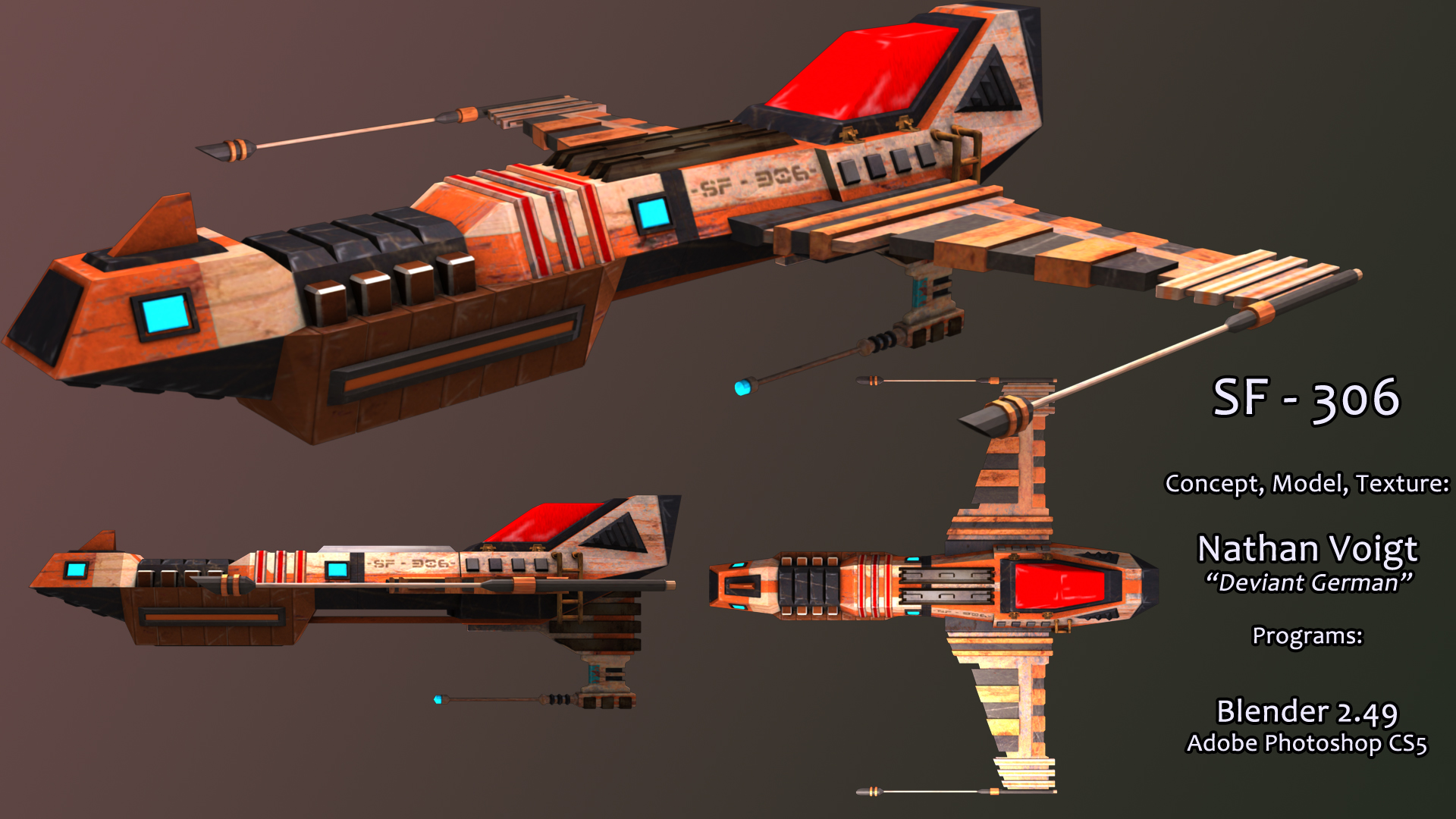 This is the final result of the 1st week of the August challenge. All work is my sole property and any use of the materials contained within this thread without my consent will be dealt with accordingly. Click on the picture for the full resolution render.
- Week 2 - Final Result - August 26, 2011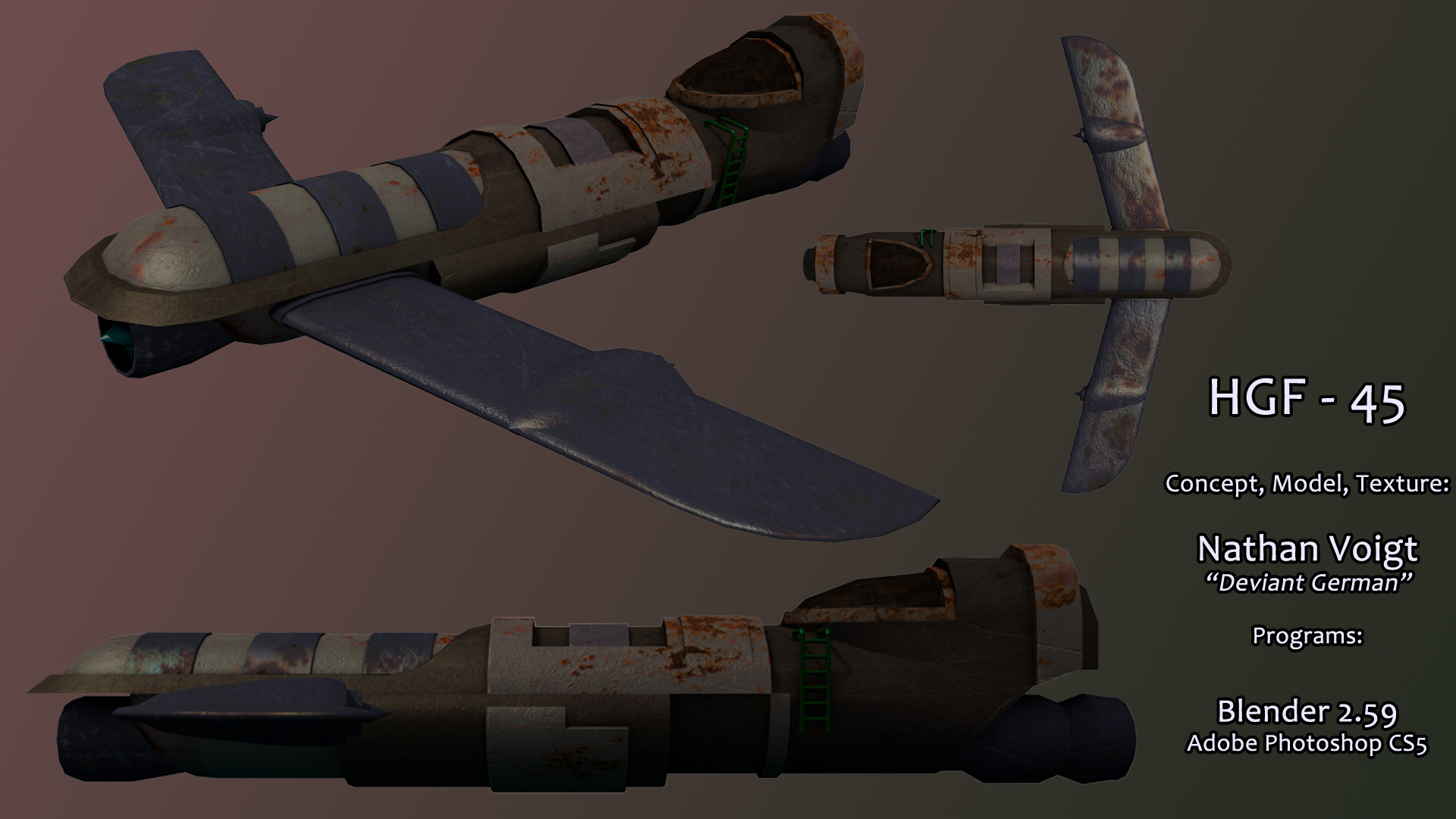 Here is the final result of week 2 of the August challenge. Admittedly not too happy with the final outcome on this one. However, this challenge is not always about representing my best work but about challenging myself to become better, in quality, deadlines, working outside my comfort zone and accepting failure. I have learned through this week how I need to better schedule my time to benefit the challenge and produce a better model as well as set deadlines for myself on when particular aspects need to be finished.
Edited by: DeviantGerman