So, basically i'm trying to work on a mod for Hl2, however whenever i start up Hammer i get this error:
Failed to load the default scheme file. The map views may be missing some visual elements.
I then press ok, and... well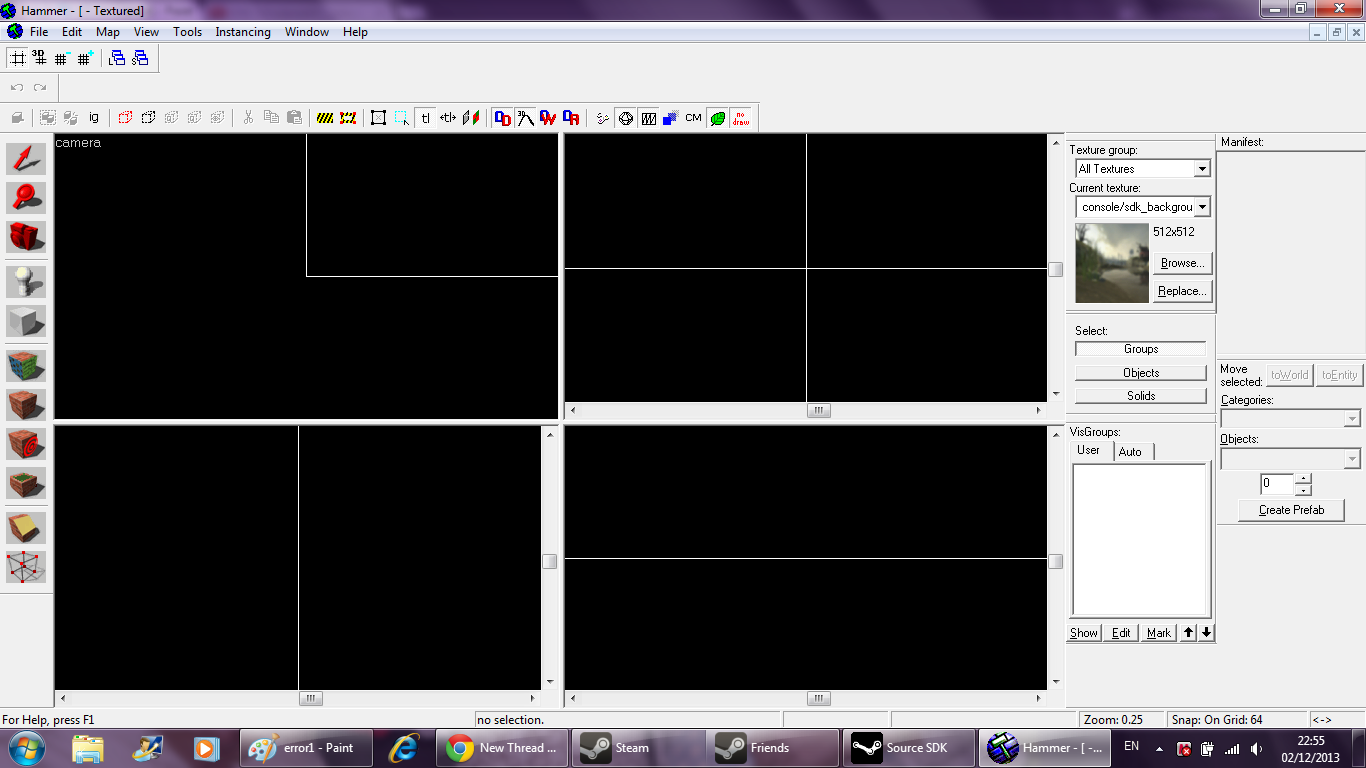 Could someone please help me fix this...