That is a decent price and the models you show look pretty good. I am especially having problems creating shrubbery with UDK's speedtree, so I will definitely try this and if it's good and fast (and comprehensive) surely buy a full version, soon. Thanks for the info!
EDIT: Ok, I tested it and it mostly seems hands on and quite capable. I had a few problems with the undo button and soon found out that tapping space generates a new random tree. The problem was when I tried exporting it. You could at least allow to save the version you create with the "free" Forester, since I cannot save or export anything. I'd like to see how it looks in UDK before buying it.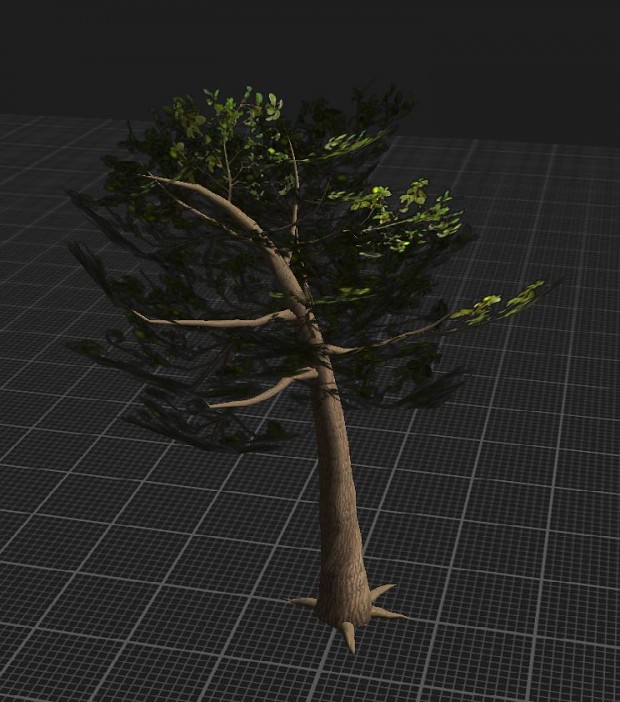 From what I understand I can export certain template versions, however, I thought I was working based on a template. Here is a picture. It's really easy to work with and I like that UDK will import them as static mesh. That means you can use them in the foliage brush, which doesn't work with speed tree models. Of course it also means you can't animate them, or is there a way to add force and make it work solely in UDK? Will probably buy this in a month or two. Just add the ability to save stuff and you will probably sell more on, on the long run.
Edited by: SinKing
--