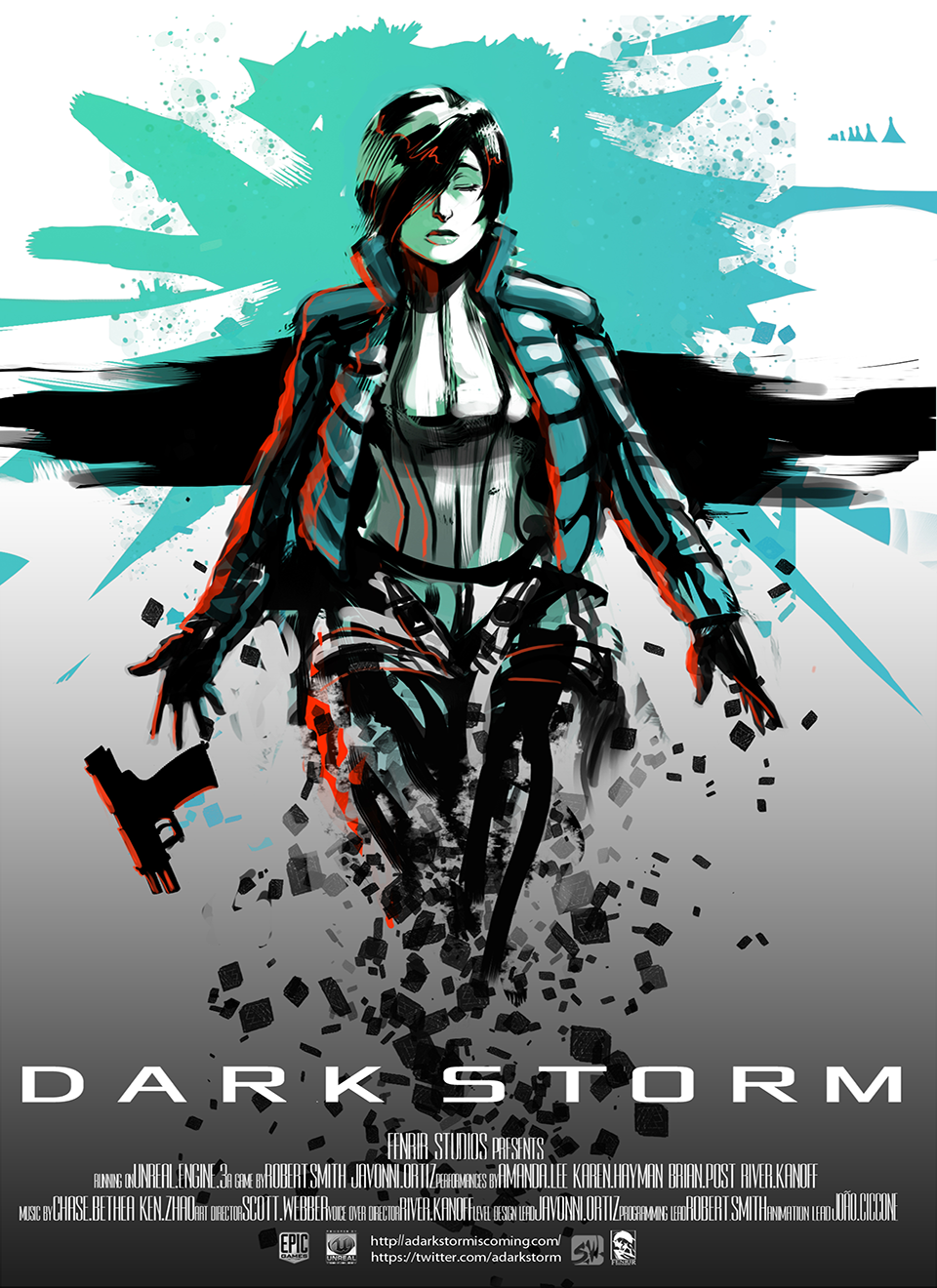 Dark Storm
Dark Storm is a stealth action game in which players need to use their cunning and quick wit to give them the upper hand.
In Dark Storm you take control of Amber Kinsly, a security officer at the Irving Dynamics Alaskan research facility. Irving Dynamics has been the pioneer in aeronautical advancements for decades. Their newest research has made them the target of many attacks, from the outside and within. Amber is one of the many security personnel hired to combat these threats. However, when the base comes under attack by an unknown enemy, it's clear that your new mission is to evade and survive.
Amber's story is only one part of a bigger universe. Through episodic content releases, you will experience a story that takes you to the edge of a world covered in a Dark Storm.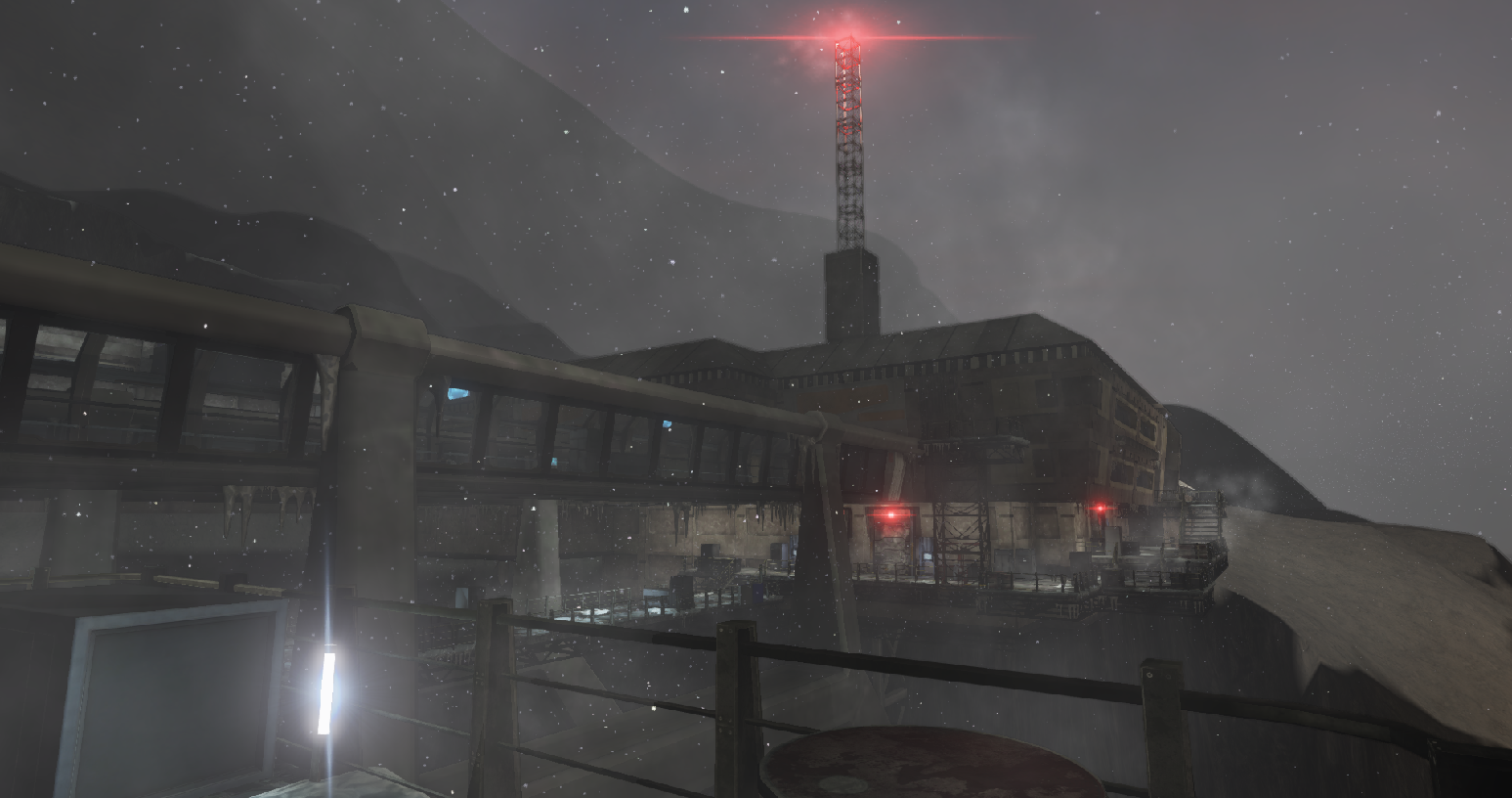 Prop Modellers
The Dark storm team is currently looking for quality talent in Prop Modelling (Both hard-surface and organic). Ideal candidates must have prior experience in a modelling package of their choice (baring in mind we're using Unreal 3) and must be able to use their initiative to produce professional and efficient meshes with UVs, relevant texture channels and materials.

Required Skills
Experience in a 3D modelling package of your choice - you will need to be able to setup your grid for use in UDK. (we currently have members working in 3ds max, Maya, Blender, Z-Brush and Cinema 4D). This includes low poly and high poly mesh creation & optimisation, unwrapping, smoothing groups as well as working with lightmaps.
Experience in modular design - Due to the nature of the project, modular assets are highly important to us.
Experience in image editing software such as Photoshop.
Good communication and teamworking skills - Candidates may find themselves working with several other artists and designers to produce their models. Frequent communication and professionalism is vital and modellers will need to be reliable. We need to know that if we set a task, it gets done.
The ideal person for this job will be able to spare at least 10 hours per week minimum.

Additional Skills (Non-required, we will help you setup these skills if needed)
Experience with UDK a plus as you will be required to install the engine to test your assets during their production.
Experience working with UCX meshes.
Experience with team management services such as Producteev.
Experience with Apache Subversion (We use Tortoise SVN).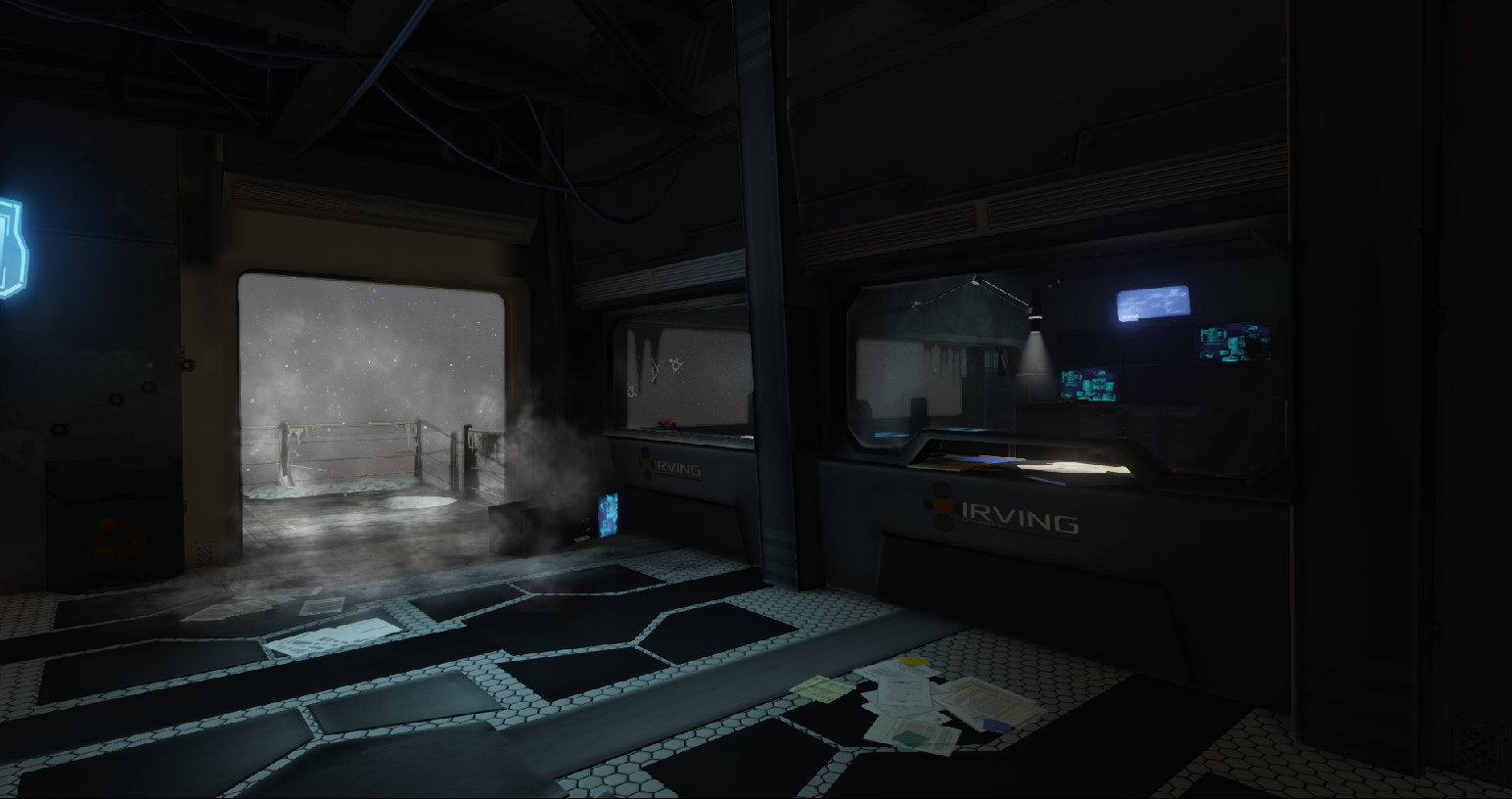 As a part of Fenrir Studios, you will need to attend a weekly meeting based on your position. Prop Modeller and Level Designer meetings take place every Sunday 9pm GMT, however you will need to be active throughout the week and should be in contact as much as possible.
Website:
Payment:
Payment will be on a percent basis after the game is released everyone on the team that helped will receive an amount calculated off the amount of work they did that makes it into the final build. We plan to release on Steam and have plans for a few other services and platforms. Everyone is required to sign an initial Royalty Contract and a final one upon release. Leaving the team before release will lower your overall percent.
To Apply
Send a resume to
recruitment@adarkstormiscoming.com
Edited by: chap1400