Hey guys, I've been developing my game Dead Monarchy for over a year and a bit now. At least that is when full production started, it has more or less been in pre-production for over 3 years and going around in my mind for a decade. I'm a one man indie team, but I do occasionally outsource some work. The biggest influences would definitely be XCOM, Jagged Alliance and Battle Brothers. I'm currently working on my combat demo which I hope to get out by the end of the year. From that point I will be expanding into the overworld portion of my game.
It's still very early progress and everything is subject to change, but I'd like to show off my progress and hopefully generate some interest. Details are light right now as I am laser focused on getting the combat portion done first before really going into other details. Hopefully in a couple weeks I can release a new dev-blog too.
For now, would just like to show some screenshots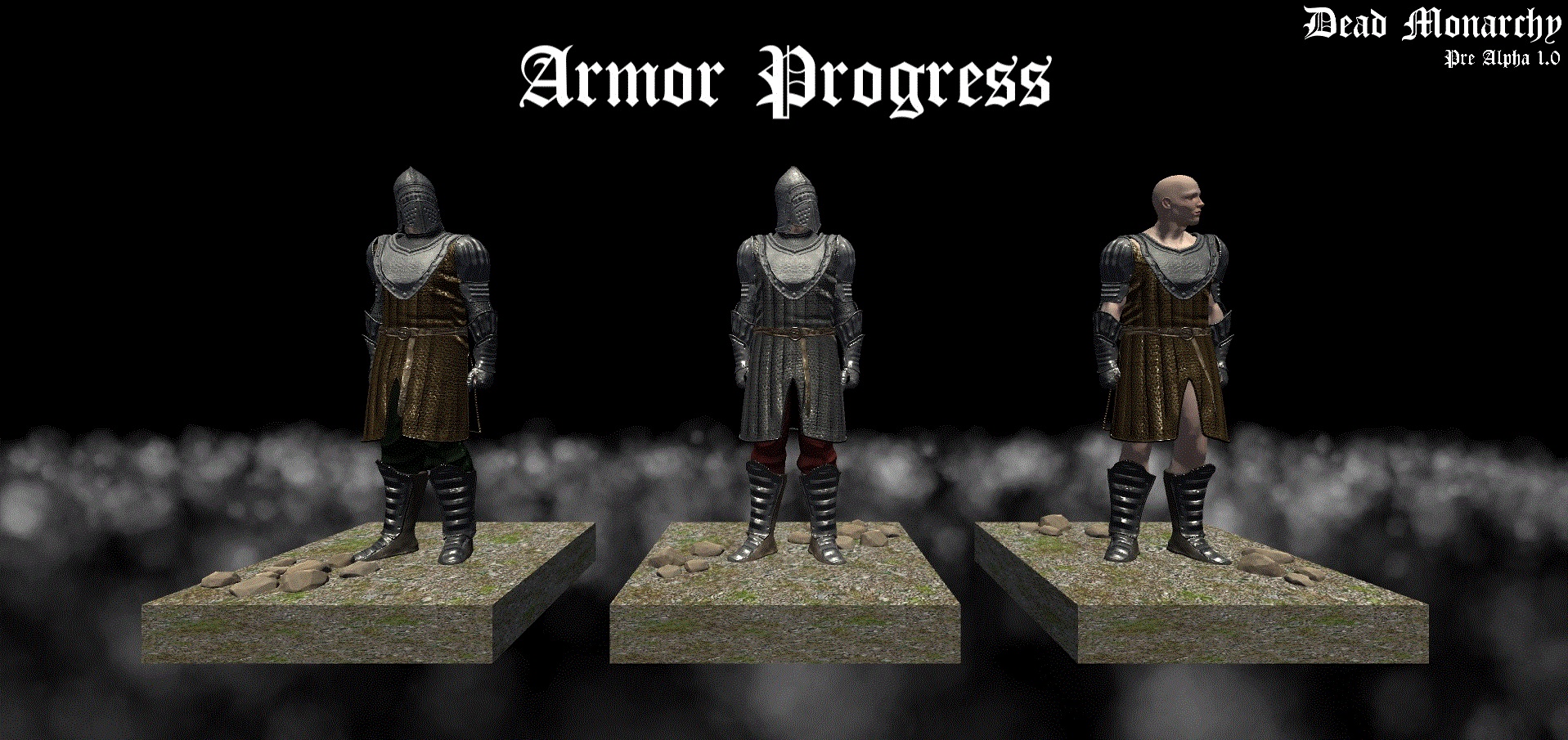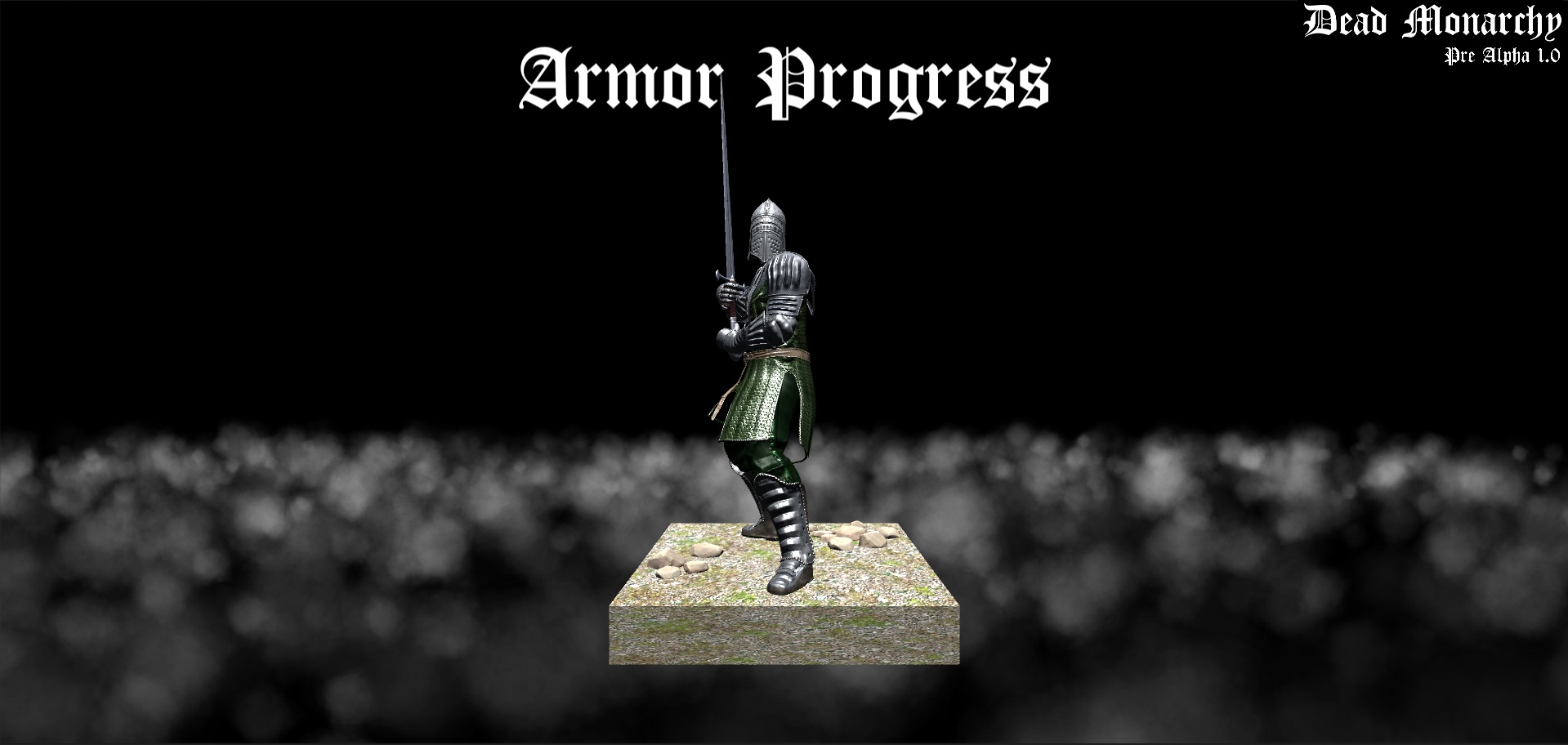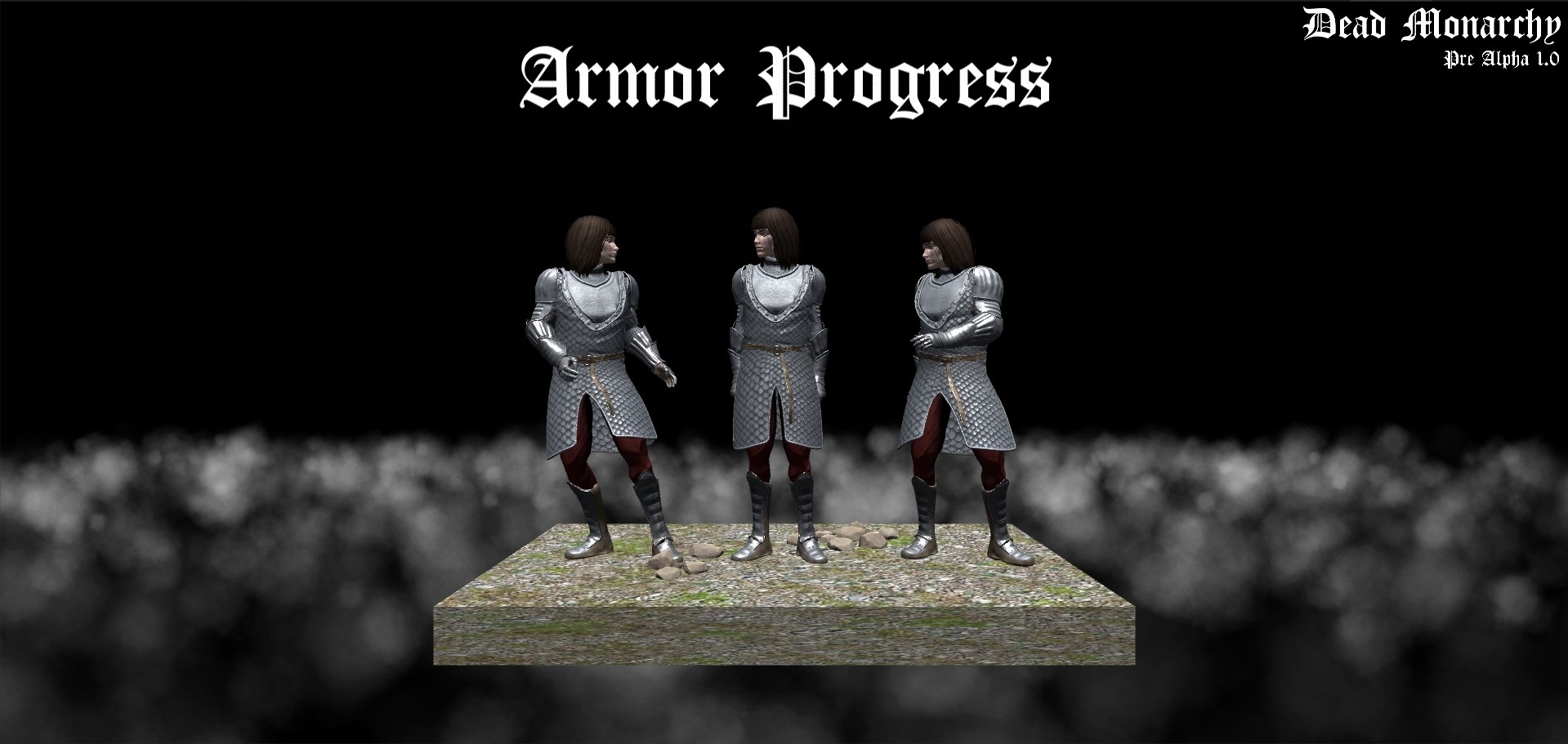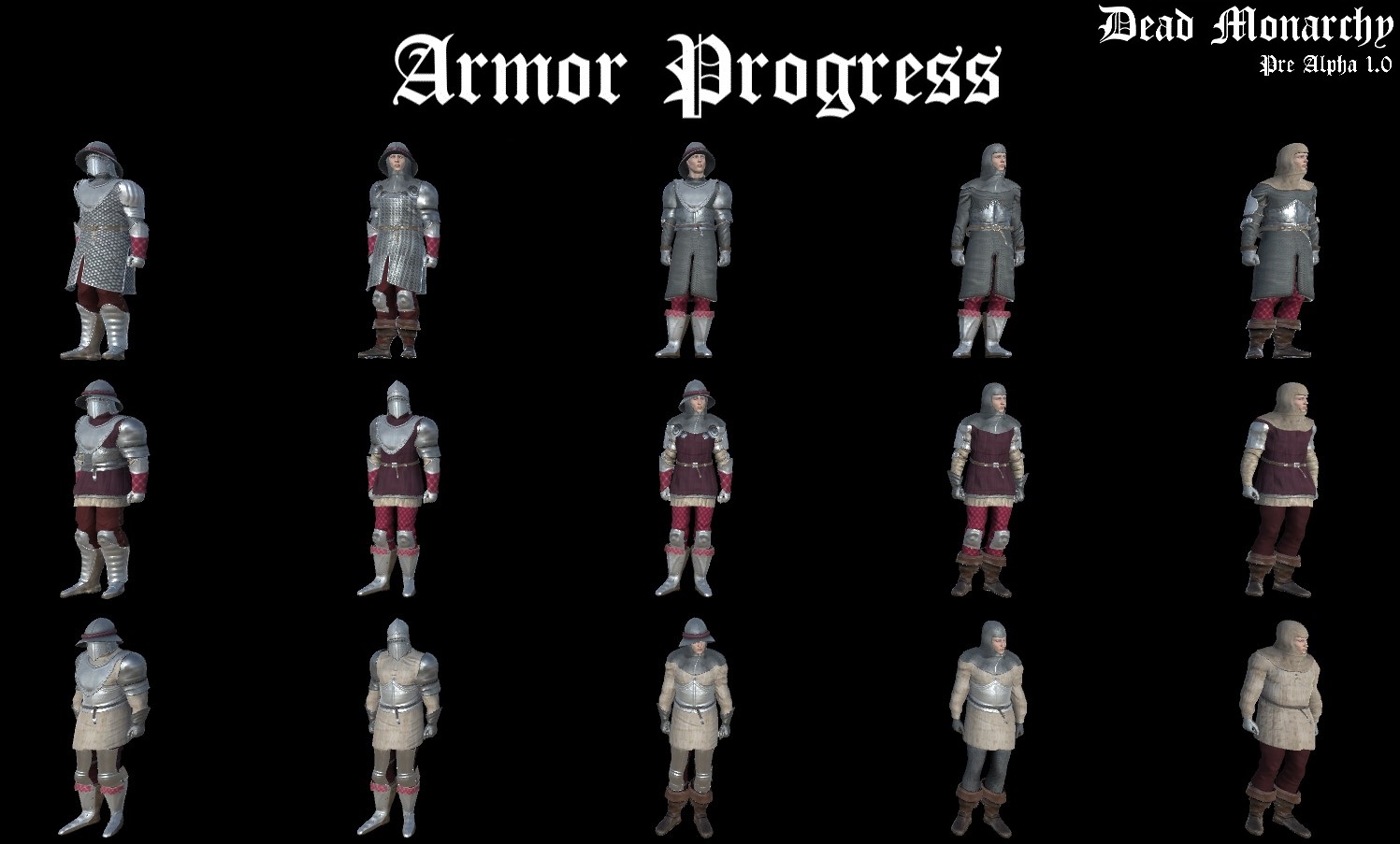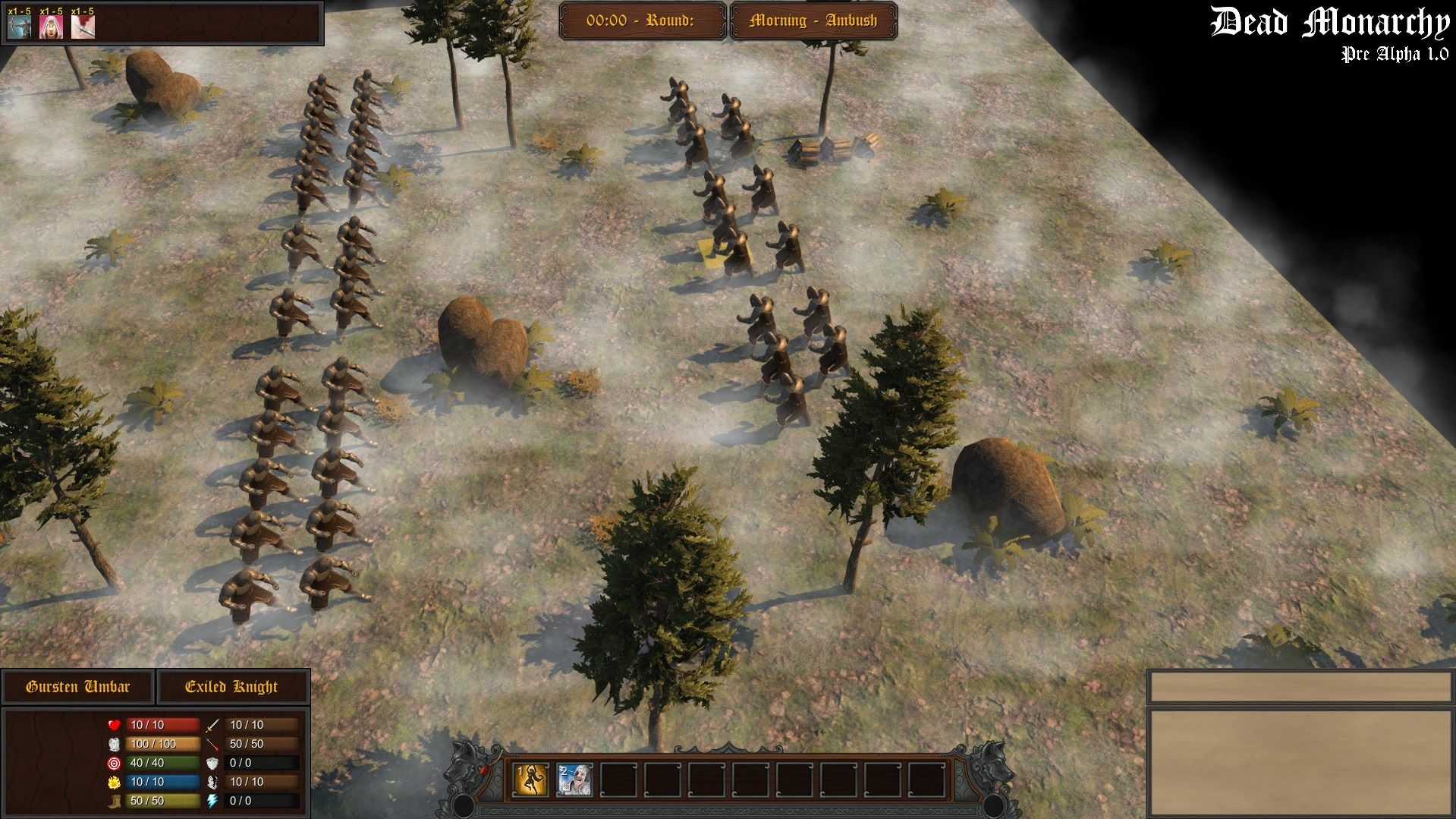 Also, another set has come through and I've ready to show it off. The great helms have quite a lot of variation, there will be plain great helms, decorated helms (with rings) and fully decorated (with helmet piece and rings). I haven't settled with the naming convention, but just wanted to point out the modular nature of some of the armor pieces. I've settled with 3 slots for armor, Head, Body and Legs. The reason why I've gone with this is because the armor zones tie directly into gameplay as they are each a stat and that stat represents the durability of each piece.

More details will come as I come closer to the demo, the other reason why was there was too much clipping with some existing sets and I would of had to rework a lot of the base meshes to avoid clipping. It got to the point where armors looked too similar and lacked striking/prominent features as too much emphasis was placed on not having armors clip. That said, I think there is still enough base variation with 3 slots also the individual pieces like shoulders and wrists will be bundled together with chests, so within base sets there would be progression within it as well. IE chest, chest with gauntlets, chest with gauntlets and shoulders.
Just a small update on the interface again. Added some additional headers, change some statistic names and the main thing is I've done the tooltip for the items. Once again some of the stuff, including descriptions, icons (plate icon - lamellar name) and item effects are placeholder. Quite happy with the progress on this interface, to me it is something that can definitely make or break a game
Edited by: kevin_z