Well .. my question really is about the types of texture that Battlefield 2 supports, in addition to what is shown in the BF MeshViewer example: Diffuse map, Normal Map Object Space, Tangent Normal Map.
In addition to these textures there is one in particular that I did not discover the "SpecularLUT_pow36.DDS" functionality, but it seems that it is a gradient like a "specularity map". Models like soldiers' "SkinnedMesh" have this texture, but in MeshViewer it doesn't appear.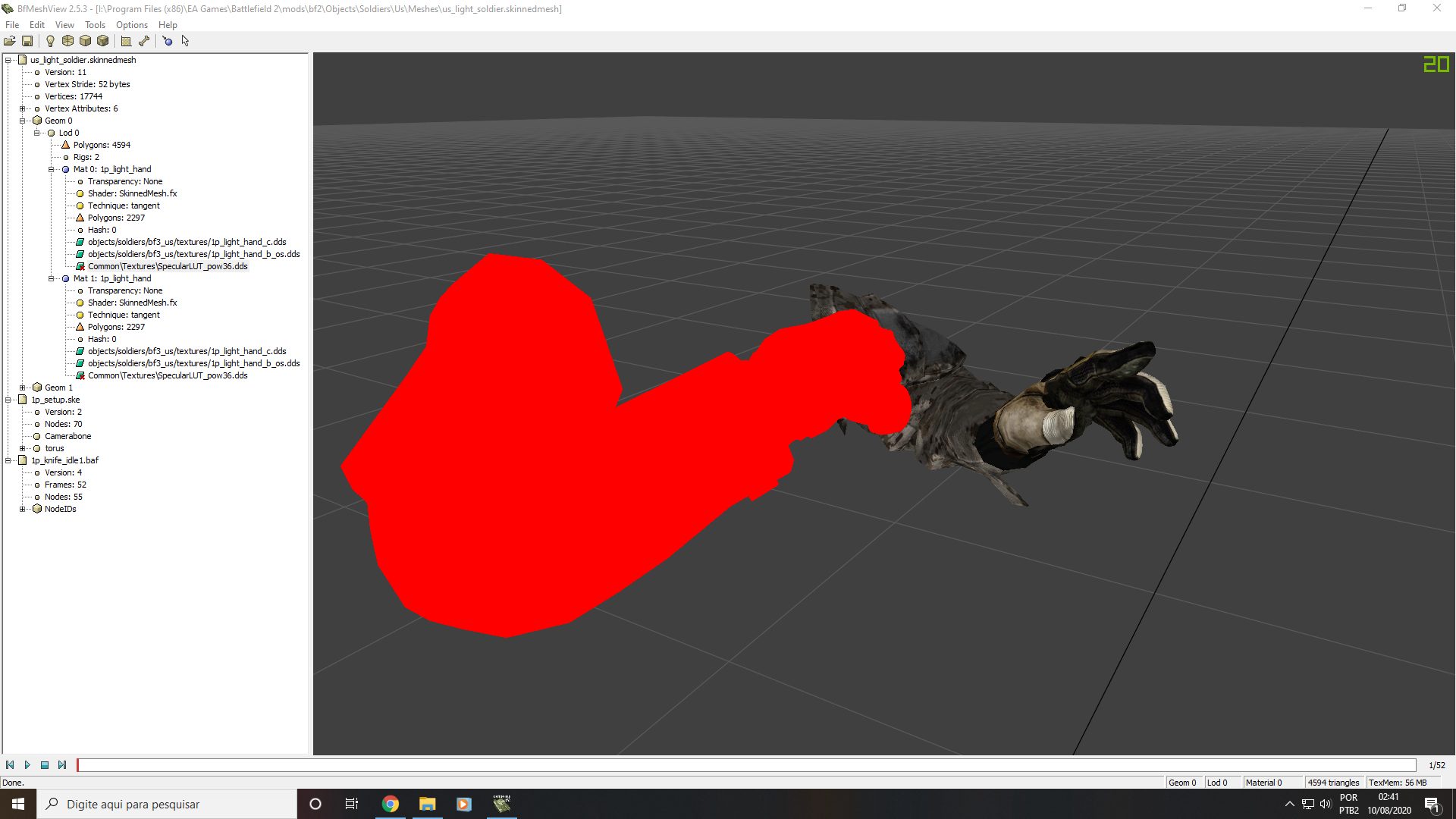 The real reason I know, because the Normal Map Object space itself uses "Alpha" texture as specular without adding another texture. (In the image you can see the alpha channel)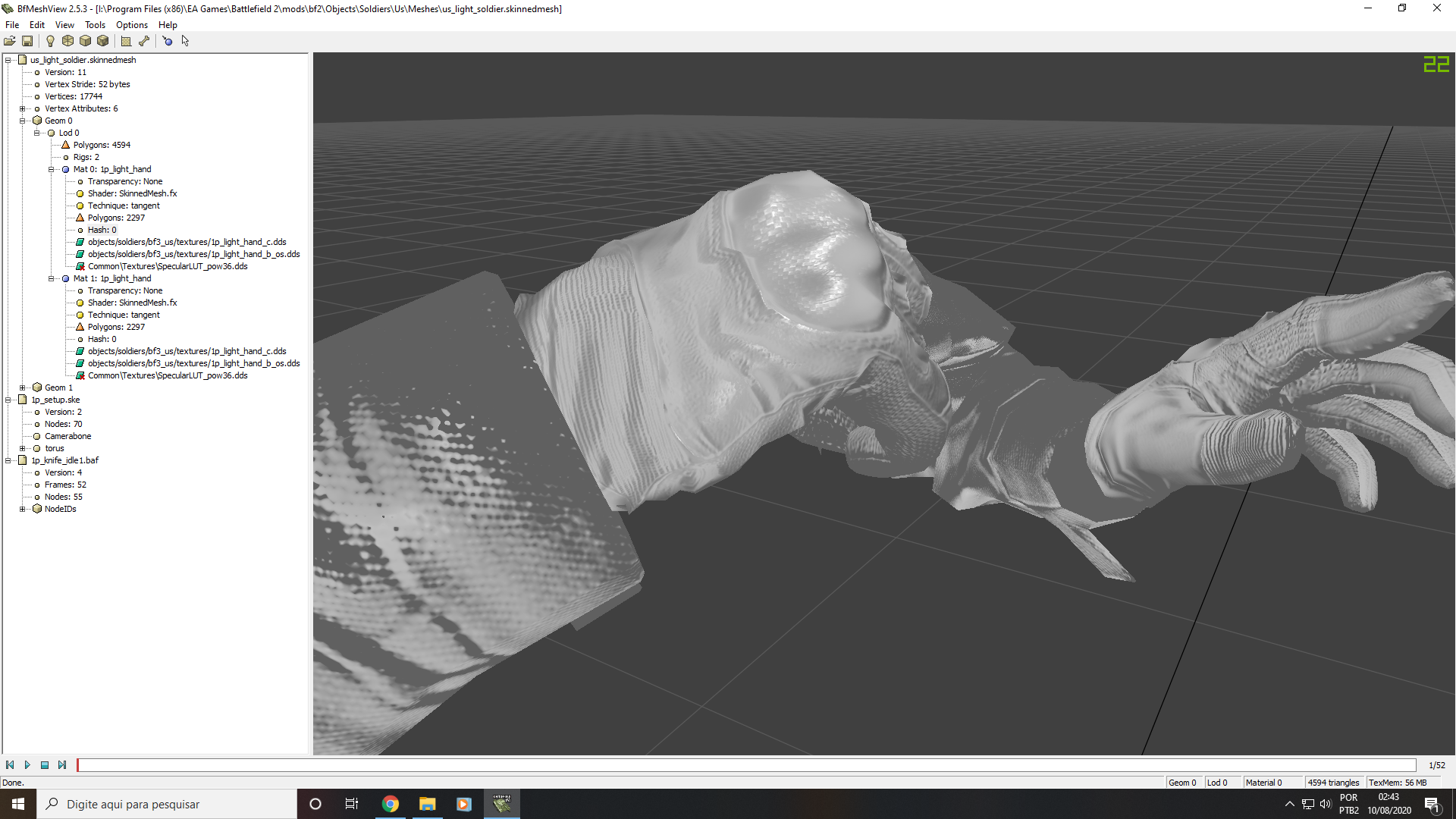 Okay, I did a test with the shader in "BundledMesh.fx" for the reason of using the Tangent Normal Map and the difference for "SkinnedMesh.fx" was that, "BundledMesh" has no emphasis on the alpha channel. (The model seems totally plastic) [only see changing the Transparency to Alpha Test, but it is not possible to save with this kind of transparency, since that takes effect is to put a shader technique].
The image below with Specularity Map: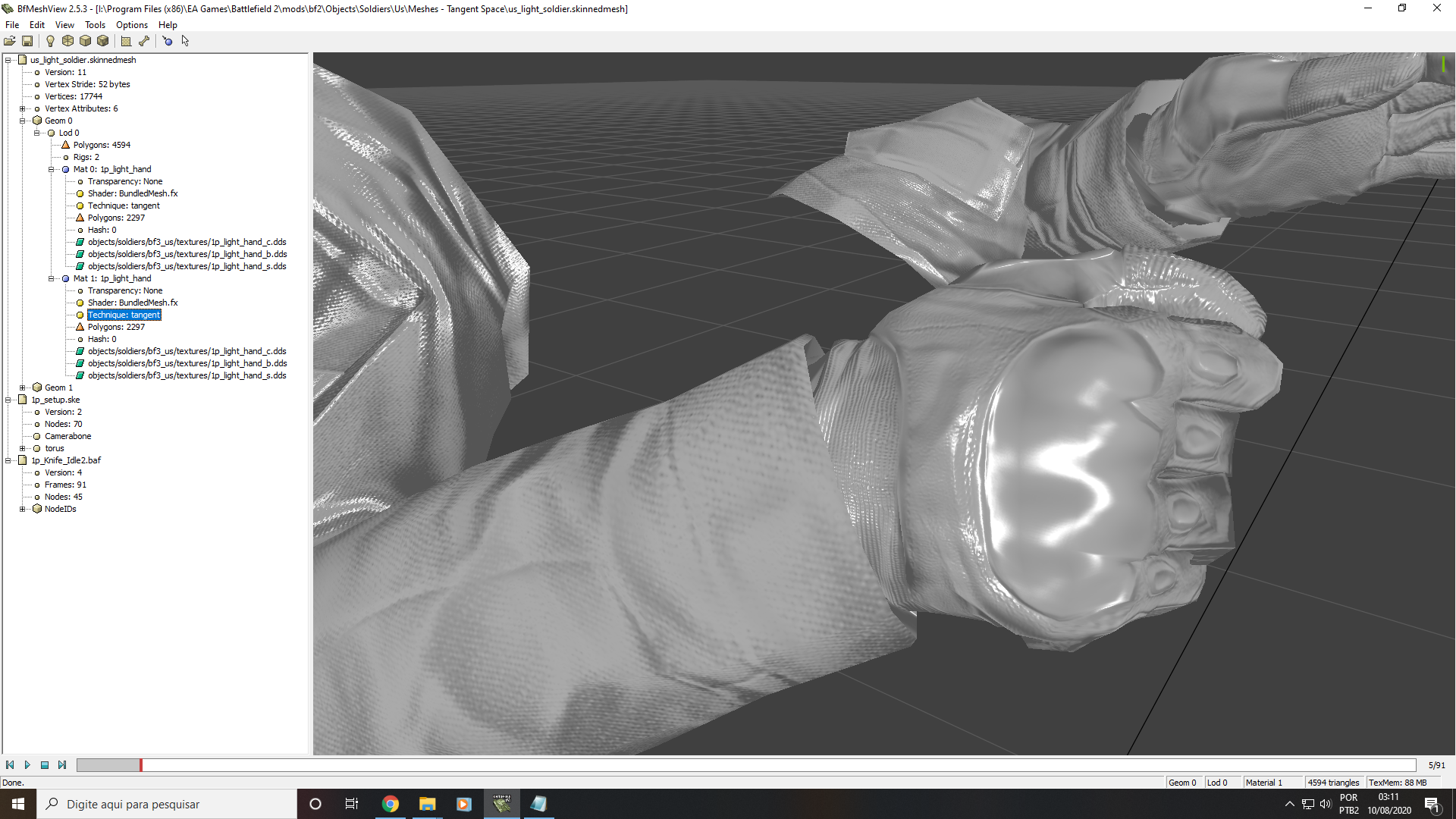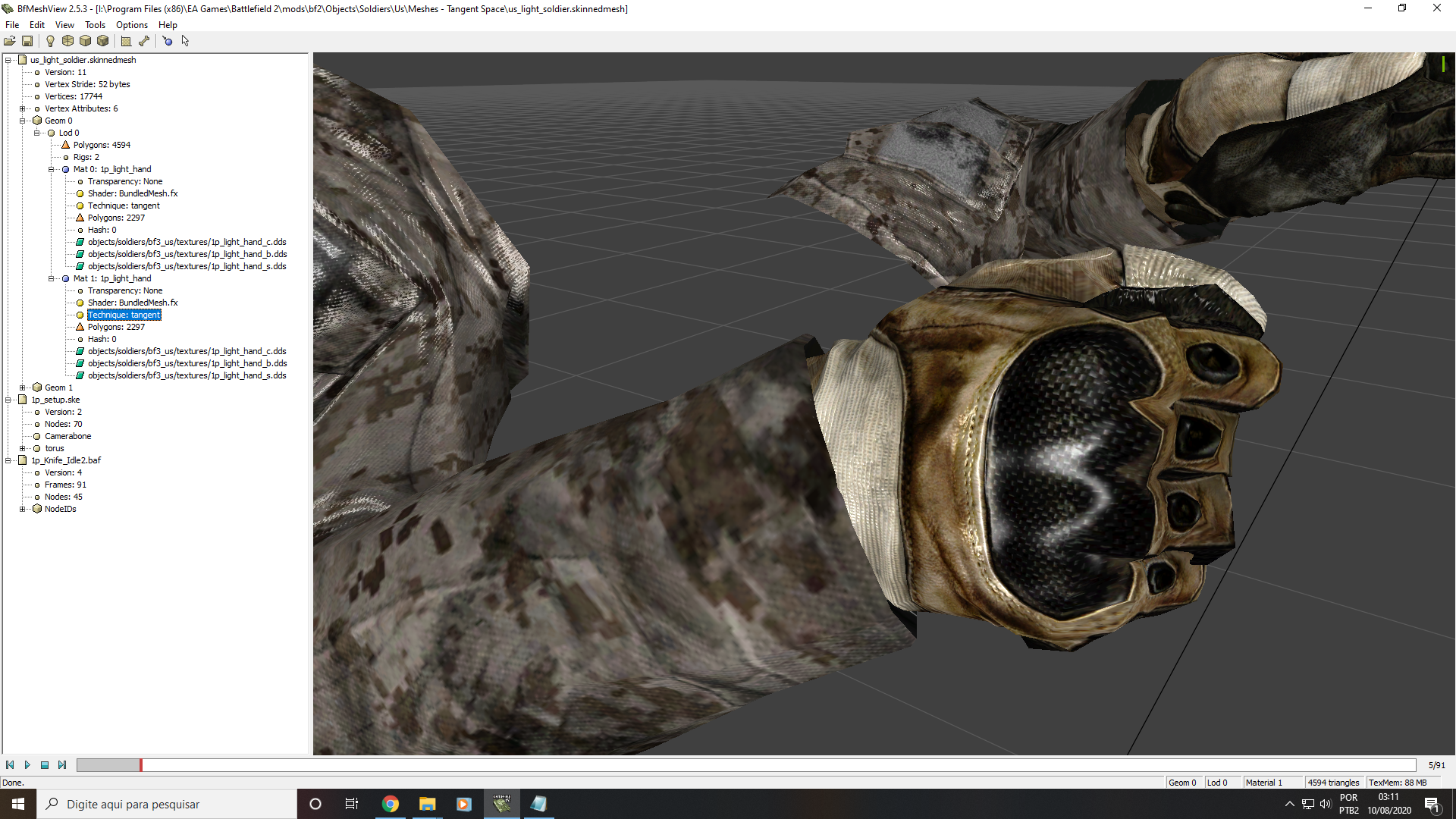 As the "BundledMesh" shader does not highlight the alpha channel, I added the fourth texture. Kind of to imitate the emphasis on the SkinnedMesh shader alpha channel and it worked.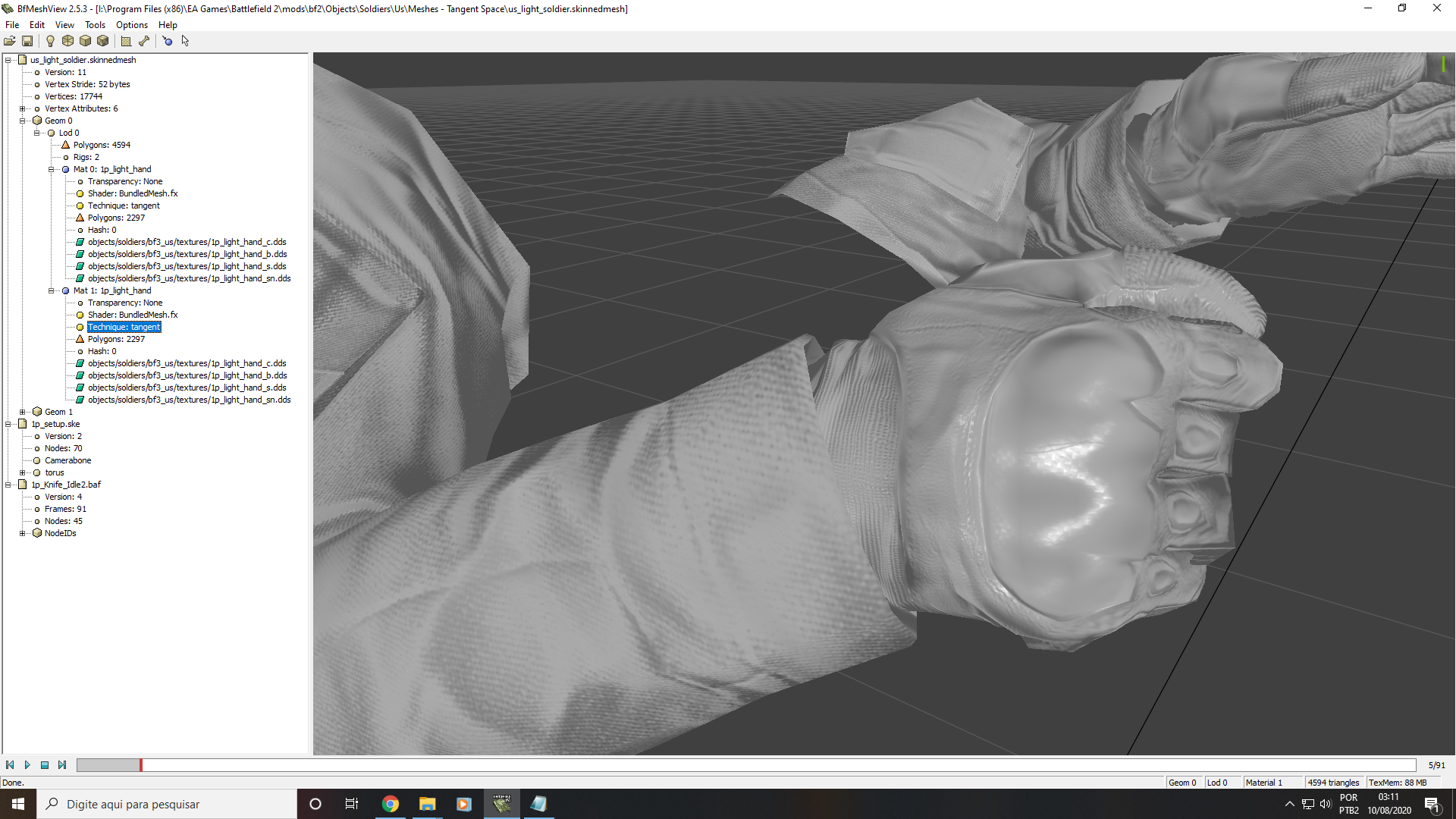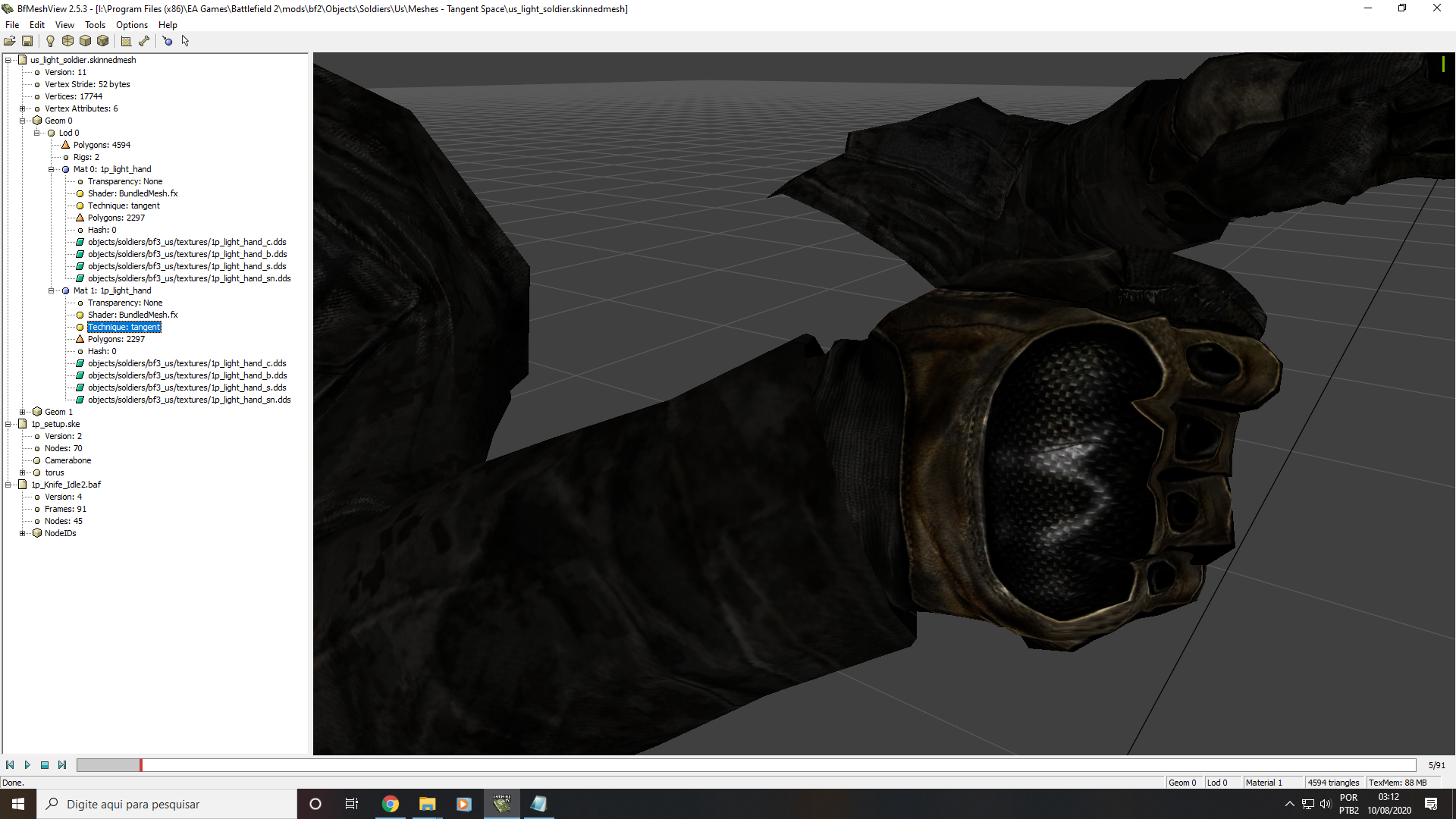 With the fourth addition of the texture in the Viewer it was dark, but the alpha channel is visible. In game I noticed the difference but I couldn't really notice a little of the alpha's detail.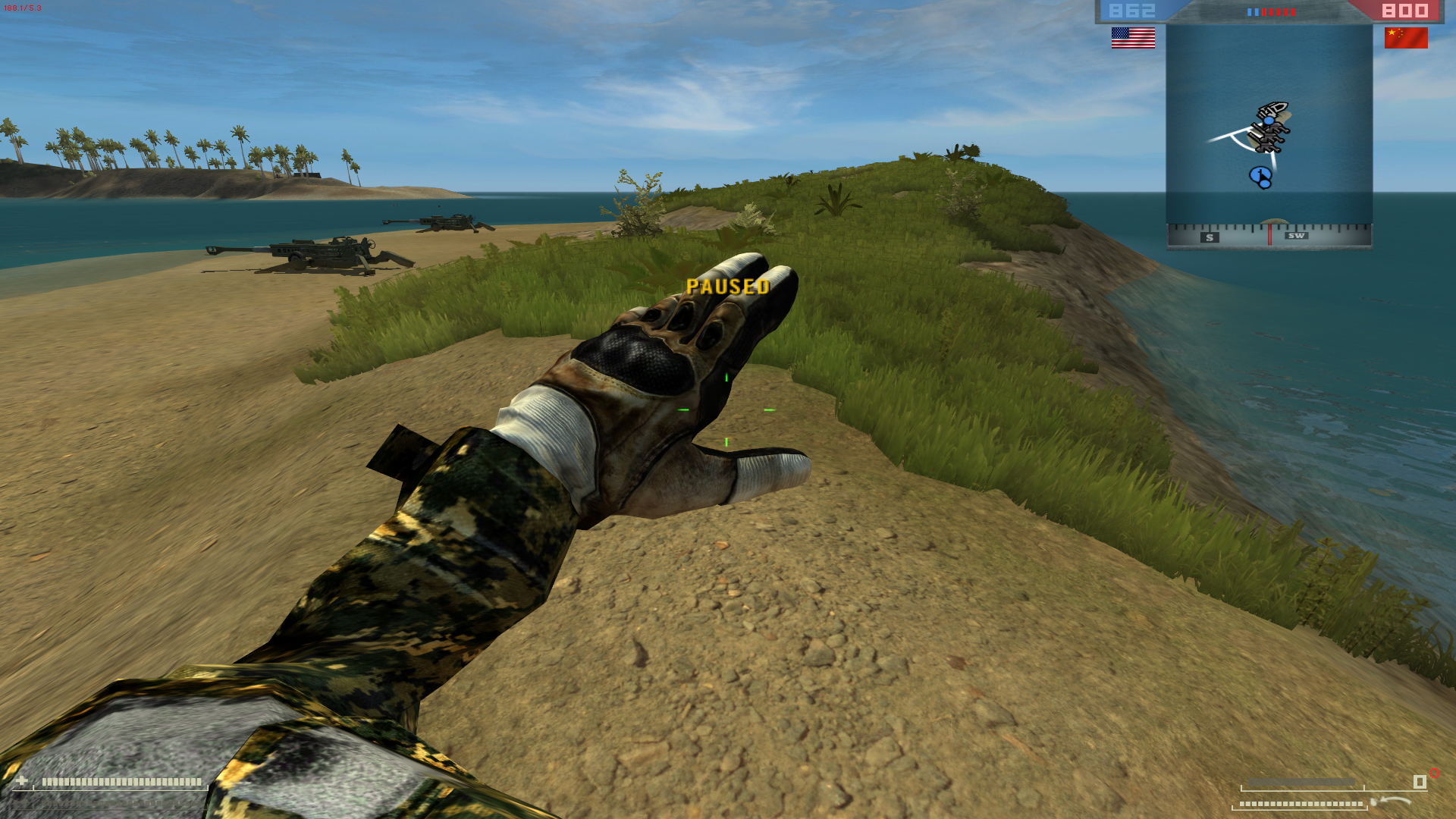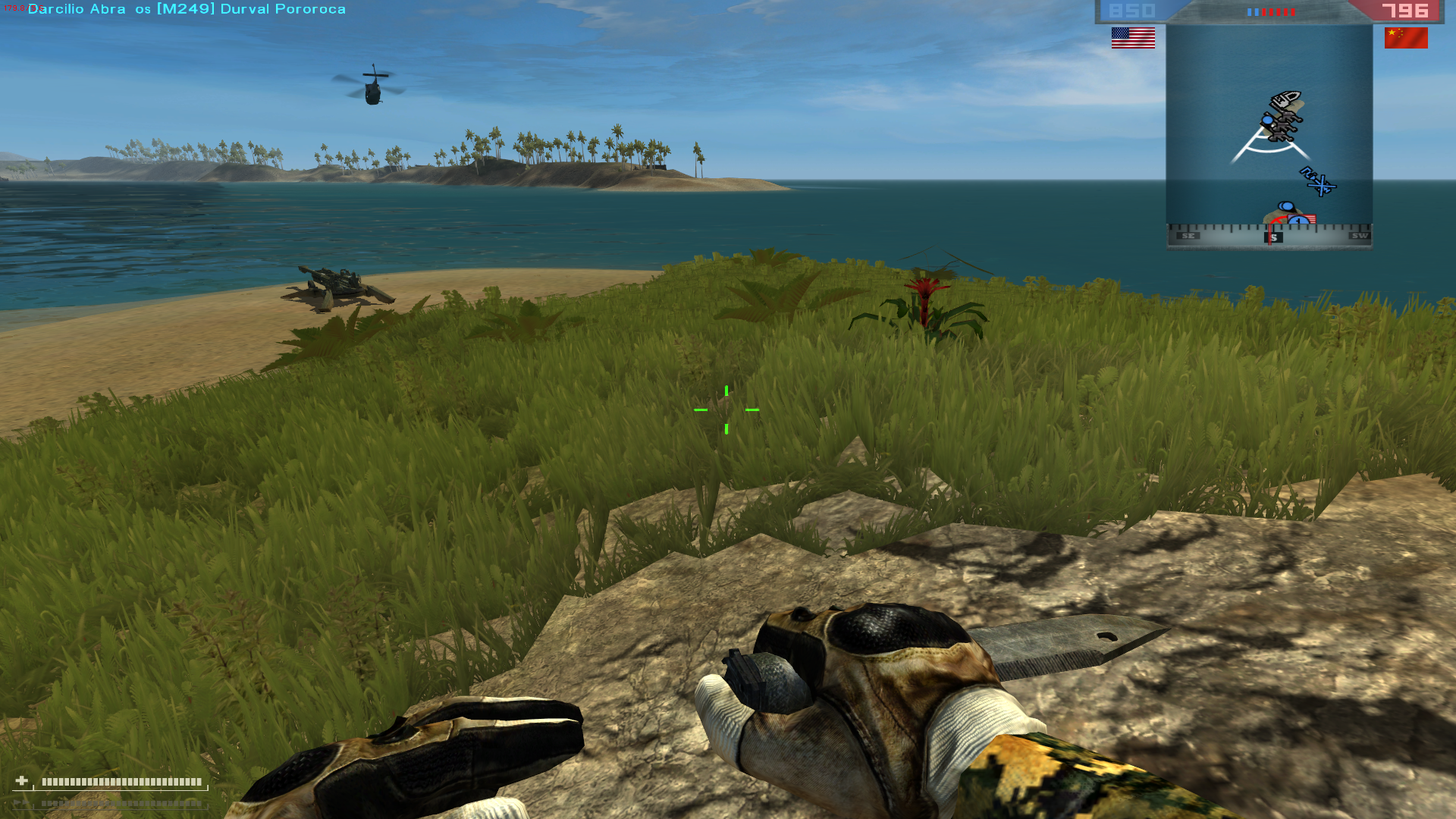 Anyway, I don't have as much knowledge about texturing, but I would love to hear from other people in more detail about it, in specific specularity in Battlefield 2 on the models