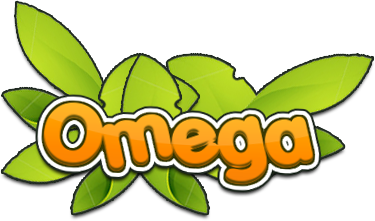 Hey guys,
My name is Kjell Bunjes (LinkedIn) and I am the developer of the upcoming Android Puzzle Game Omega (working title). I am currently looking for a 2D Game Artist/Concept Artist, who is capable of creating 2D Game Art/Concept Art. There is a playable version of the game available already (proof-of-concept). Your task would be to design a few 2D background images aswell as some game elements. I'm looking for a semi-realistic, stylized theme for the game. Below are some screenshots, which show a very rough direction (the used image material is placeholder material right now. Partially designed myself, partially taken from google images). I am also open to change the style of the project, if I find it fitting. That is a matter of discussion with you.
---
Screenshots
(Early alpha material - everything seen in the images above is matter of change)
---
Requirements:
Portfolio with past work
Good communication skills
Being able to deliver work in a timely manner
Bonus:
Experience in Vector Art
Experience in 2D Animation
Experience in Illustration or Graphic Design
What I offer:
Professional leadership & organization
Highly flexible working times
Detailed feedback for your designs
Fast implementation of your designs
Scope of the project:
The scope of this project is small in order to be realistic. The project is planned in various milestones with the requirement to always have a playable version available. The first alpha tests and user tests are scheduled for the 27th of March until the 2nd of April. I am aiming to release the first beta version a few months after. The final version is going to hit Google Play as a free-to-play game. Depending on the user tests and feedback, monetizing the project may become an option, but it is very unlikely.
Benefits:
You can work with me while simultanously concentrating on your daily job and/or other projects, as I offer highly flexible working times. There is a very low risk that this project is going to die, as the foundations are mainly built. While there are no monetary rewards, I offer the great chance to produce great portfolio material. Imagine you have finished your design work and a few day laters you are given a playable demo of the game with YOUR work in it. It's perfect for adding a beautiful game to your portfolio, which showcases your designs in live gameplay. Your work is going to be presented in a professional manner in future media updates and articles. Also, I have a bachelor degree in Computervisualization & Design, which makes communicating in a designer language with me possible. I can provide you with work sheets and masterfiles, giving you all the technical information about the required material, if desired.
Required time:
I do not expect a certain amount of hours, it is up to you, whether you invest an hour a day or 8 hours on the weekend. The only thing that matters for me is that you are reachable via e-mail, when important changes have to be made and that you update me at least weekly. I use the Google Suite (Google Sheets, Google Documents, etc.) and Skype for the exchange of data and information. Further information can be given upon request.
Interested in working with me?
Please, get in touch with me via E-Mail (Kjellbunjes@gmail.com). You can also send me a private message beforehand.
Thanks for your time,

Kjell 'iQew' Bunjes
Edited by: iQew