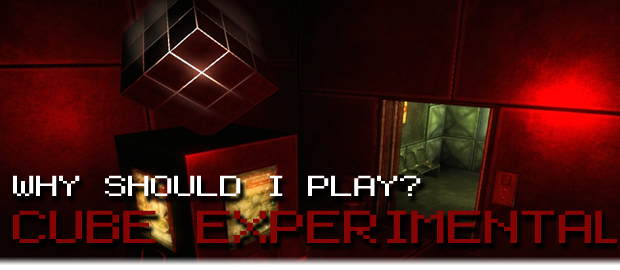 Cube Experimental quite literally feels exactly how the official Fallout 3 DLC feels, that is very immersive and very rewarding experience. The official DLC of Fallout 3 is always a part of the wasteland, as in it fits in well and can be accessed more than once and Cube Experimental is no exception. When you enable the mod within the datafiles of Fallout 3 your quest log will automatically update giving you directions to the content and as soon as you step foot into the complex you will understand just how much TLC has been put into CE. With one of the nicest introductions I've seen for quite some time, setting your expectations high, you will definitely be sucked into the world and the atmosphere as level design and flow work hand in hand to deliver a first rate experience.

With the player being caught within an inhumane experiment trying to escape, the main focus of the mod is about exploration and CE does this really well in two ways. The first one is how the environment works, the walls will move around you opening up parts of the map you might have overlooked otherwise. Those who are expecting death rooms after death rooms will have quite a shock here as only the end of the content has any combat and even then there is very little of it. The second way is by hiding collectable holotags outside of the main path, the holotags act as an unlockable upgrade for the player at the end of the content and for the most part are quite difficult to find (I only found 17 out of 20 myself). At the end of the mod you can go back into the complex and get your hands on some new weaponry including a flamethrower, plasma hammer and many more. The last thing I want to talk about is the voice acting, for a mod who's first release was in German the voice acting and text are all top notch and believe me this has very good voice acting, both believable and immersive.

Cube Experimental really blew my mind; it delivered something I was not expecting at all, very immersive and very rewarding. If you own Fallout 3 this is a must have mod as it comes very close to beating some of the official DLC expansions made by the original developers. Kudos to the SureAI team this is MOTY material!
Type: Single Player
Run Time: 3 Hours
File Size: 78.38 MB
Difficulty: Medium - Hard