Visit our Website @ Multiplayerforums.com - Sign up Now
Imperial Age Prize Weekend April 2015
For the month April we got a special prize, not just some game, but a complete pack of games, it is the Command and Conquer Ultimate Collection!
The Imperial Age weekend will start on Friday the 24th of April 2015 and last until Monday the 27th of April 2015!
On or around Monday the 27th of April 2015 we will announce who is the number one winner and this person will receive the copy of The C&C Ultimate Collection in their Origin account.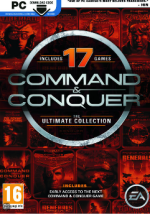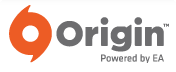 Where can i lookup my stats?
Here: Imperial.multiplayerforums.com
Rules of Engagement?
Most important rules:
You cannot ever cheat on any of our servers
You cannot use advantage skins or models
You must be registered on our forums over at Multiplayerforums.com
You must have a Origin.com Origin Account to receive the Prize
Anything you *think* is inappropiate should not be done, if in doubt: Ask a moderator or admin
Other important rules you should know about to avoid being (q)kicked, banned or excluded from the contest:
Please click to review all server rules
The Map Rotation
MtBog MtPass BlazingSands Cold_River
Industrial_Strength GreatWall River_of_Hope
Orca_Heights Cold_Wall GreatUnder Hidden_Valley
Lake_Garden Urban_Warfare Cold_Waters
Infinite_Isle BattleForMidway Vile_Facility
Thanks
Thanks for downloading, viewing and playing!