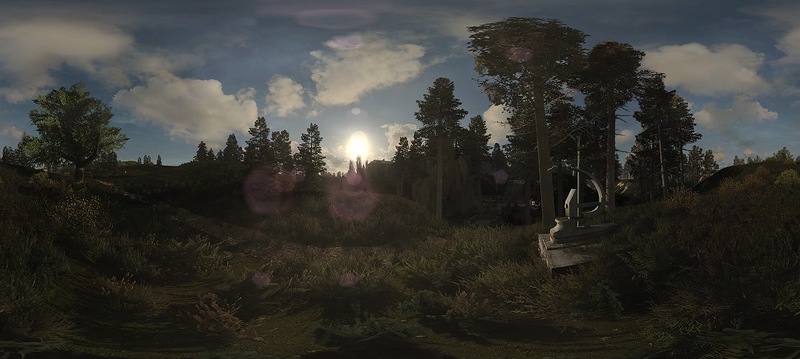 A lot has happened since last year, so let's see a quick summary of what we did, and what we are doing nowdays, with better words "where we are heading to?" :)
Mess in June 2012
In late May 2012 Dez went to Holland to work and unexpectedly didn't have access to the internet for more than a month.
At the same time, the lead programmer was doing exams at university and was also away for more than a month.
In the absence of the level designer, project lead, and the lead programmer, some members thought the project was abandoned or frozen and posted their opinions on some forums. This sparked a huge amount of speculation and rumours about the fate of the project.
As soon as Dez moved to Rotterdam and had internet access, he realized what a mess the situation was in and something needed to be done.
The project wasn't dead at all. Developers were quietly doing their job without much communication with the community besides the usual
monthly calendars + 5 screens. There was a good reason for it. The project was undergoing a huge change. Many engine and script bugs needed fixing and some of them were really tricky. The situation was stabilized in late July and everyone calmed down. The release was still planned for Q3 2012.
---
The September Delay
There was big talk on GSC's facebook page about Lost Alpha in the summer of 2012. Dez started to talk with GSC again, mainly with one of their sales representative. Previously, GSC weren't really interested in LA due to the lack of time and the issues surrounding the company which happened in December 2011.
GSC agreed to check LA again at the end of September, just when Dezowave planned to release it.
"To tell you the truth, it was something of a life-saver because LA still had several engine bugs which caused crashes."
After Dezowave presented a build to GSC, they (GSC) were silent for a few days, maybe a week, then they gave some feedback. They said that if GSC would release Lost Alpha as a commercial product, then Dezowave would need to fix many things. Dez decided to post news on moddb page, but it was hard to explain the situation because nothing was certain. Everything depended on the quality of the project but this was information which they were not at liberty to post at that time.
Work was going fine but slow. The developers fixed many bugs and upgraded the engine to better suit modern computers.
---
December was an interesting month
Lost Alpha won MOTY 2012 "Mod in development, players' choice."
Moddb.com
In honor of this achievement, Dezowave prepared a small competition in which the winner could decide what level he would like to see in a short 1-1.5min video. They chose to see Pripyat underground level:
Dez: "Pripyat Underground was never finished. It was just a plan on paper for "Anarchy Cell", which was later remade and released as "Clear Sky". Only some draft objects remained in the GSC repository and we extended, fixed, retextured, and added interior decor to them (pipes, junk, water, lights, other props, and of course a-life and story). It took us almost a year to achieve what we have now. You cannot compare our version to any other because it doesn't exist. GSC also remade it for "Call of Pripyat" but it looks completely different.
---
Happy New Year Video
The happy new year video was also in the works, but the main designer was on holiday and later had much work to do, so Dez decided to make the trailer.
---
Q1 2013, Lost Alpha – a paid addon?
In the spring of 2013, GSC's sales representative said that LA can be officially published as a new S.T.A.L.K.E.R. addon if the quality was good enough.
Dez: "This pretty much explains everything. Now people have a bit more insight into why we delayed the game. A quality release is very important."
There was also info from Dezowave that LA will be a standalone game and SoC will not be needed for installation.
---
May 2013
Dezowave Team showed a taste of the updated render to the public :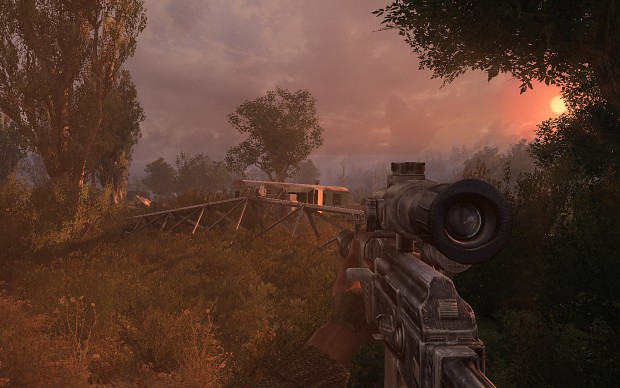 ---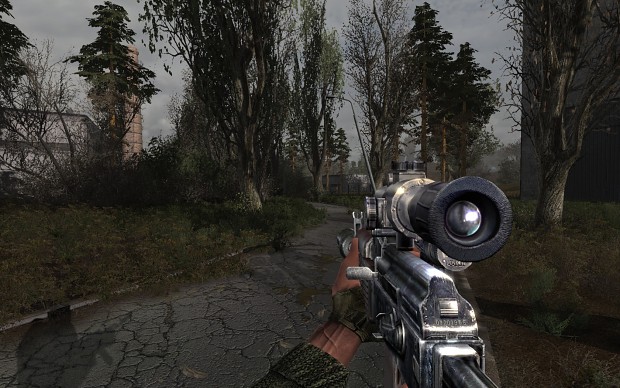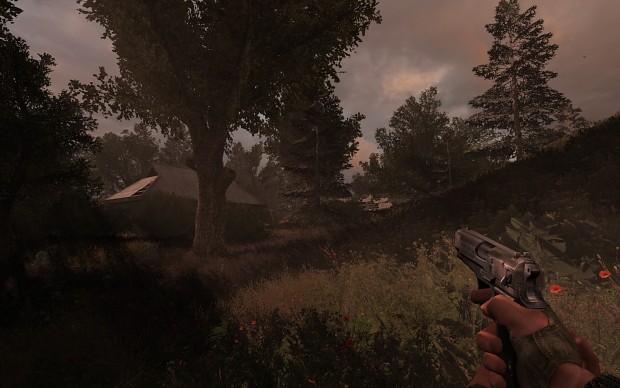 ---
The big garden work from spring to mid- summer, 2013: vegetation replacement
Dezowave decided to replace/enhance many tree\bush\grass models, since they used some models from 2002-2003 which have bad UV and model quality, and too low poly.
Here are few examples of the old low quality trees:
Too square: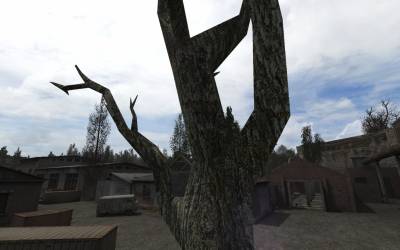 Incorrect UV: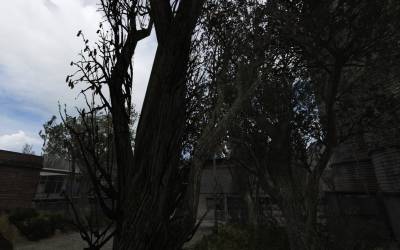 Incorrect UV and too square: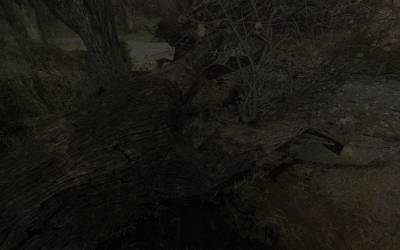 Dez wrote: It's 2013, not 2000. The old trees still look better than vanilla tree models in shape. They look more realistic. We kept the best ones from the old 'arsenal' when we made the new models, just fixed their texturing and made them less square, and now we think they look much better
All the screenshots with new trees were captured on low quality compiled levels, that's why some surfaces are completely black and shadows are too contrasted.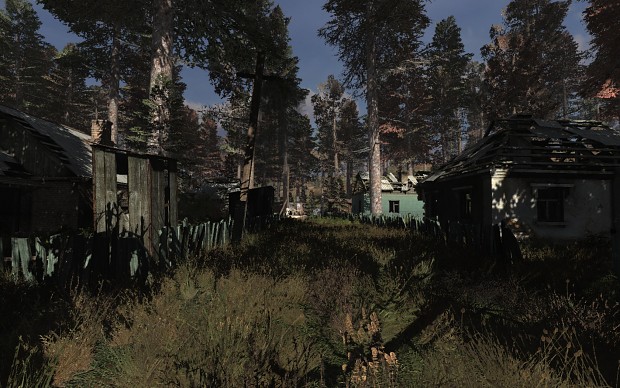 New sorts of trees were added, including birch: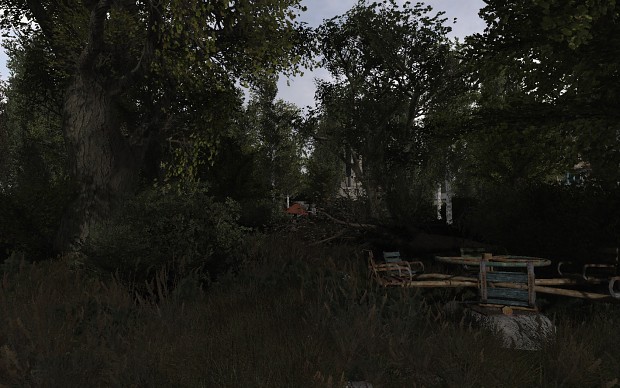 You can also see an old, but remade tree model named "tree_green6" on the left and also in the middle.
Here is a short presentation video about the redesigned vegetation in Lost Alpha project
SkyLoader explained that tree replacement takes a long time since you need to replace many trees on many levels, check how they are placed,
then test compile and re-check and then make HQ compile. He also said that a few hard-to-fix bugs were fixed in the last few months.

You can read his blog where he hi-lights some of the main bugs here: Moddb.com
Development continues on many fronts and replacing trees does not slow down the process. Programmers are still coding and fixing bugs, while level designers are still working on the levels and game designers working on the gameplay.
Lost Alpha's lead programmer has finished the university semester and will be free until the end of August, so development of the new render should go faster.