Hello there,
first of thanks for checking out our game page here on indiedb.com as each click, install and review helps the game and making it better. So what the heck is LittleBigRocket? Well made as a fun game for in-between when waiting for a bus or stuck in a waiting room. The goal is easy, set the best possible score by not crashing into planets or asteroids while flying threw space discovering our solar system in comic 2D graphics.
------------------------------------------
Features in short
★ Free to play
★ High difficulty - are you good enough for the awards?
★ Intuitive touch controls, you can fly in all directions while evading asteroids - just tap the screen
★ Beautiful 2D graphics and orchestral music for more atmosphere while chasing the next highscore
★ Multiple game modes
★ "Easy to learn - hard to master" game mechanics and the perfect fun for in-between
------------------------------------------
We started developing LittleBigRocket with the idea of making a difficult and unique arcade/casual game which requires some skill to archive high scores but is easy to access by scaling the difficulty over time to a max. We are steady working since it's launch on improving the game, updating the graphics, adding new features and game modes. We have many things on our list to come, like the possibility to customize your rocket, achievements, worldwide scoreboard and in the far future even a online multiplayer.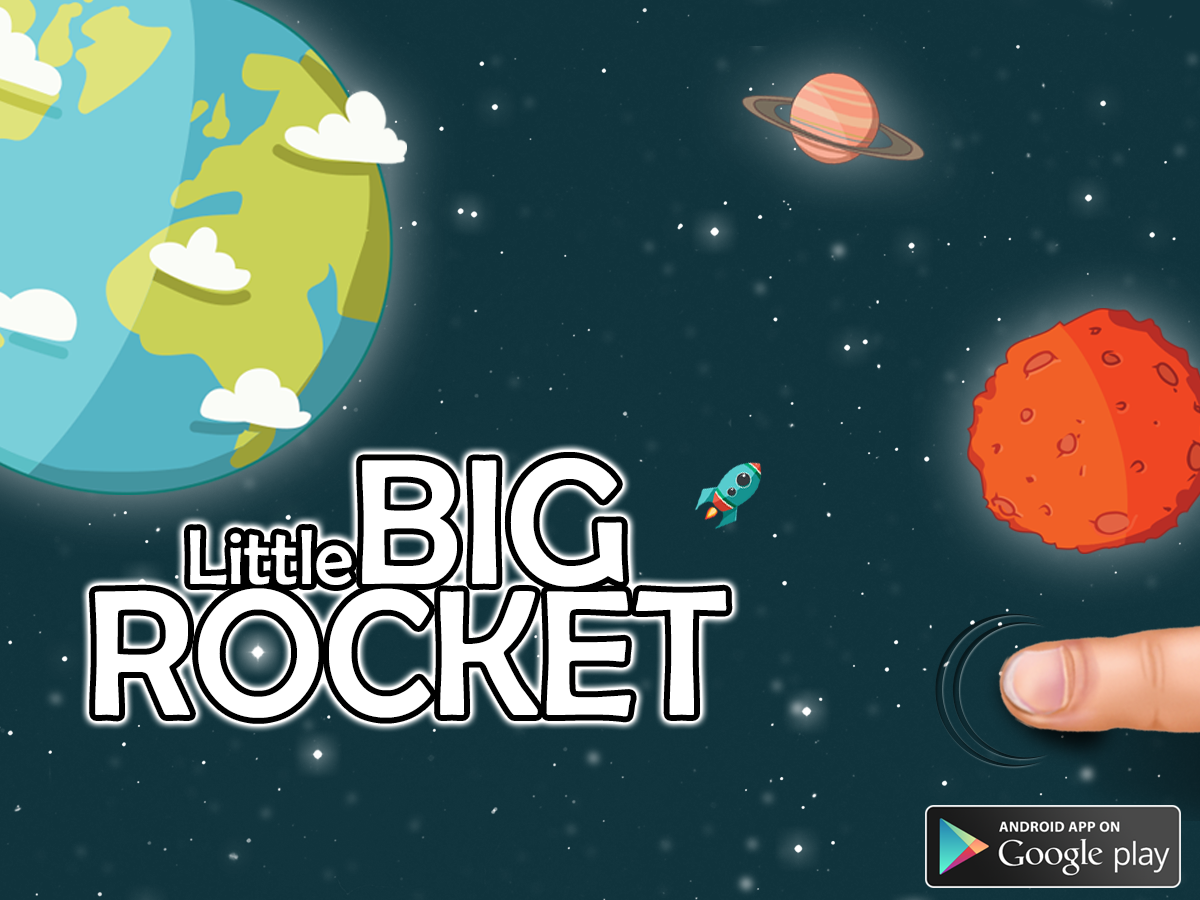 Thank you for playing our games - feedback is always appreciated. Cheers!