Hi everyone!
The release date for this little game is approaching fast, so I thought I would let you guys and gals have a closer look at the art style of the game.
---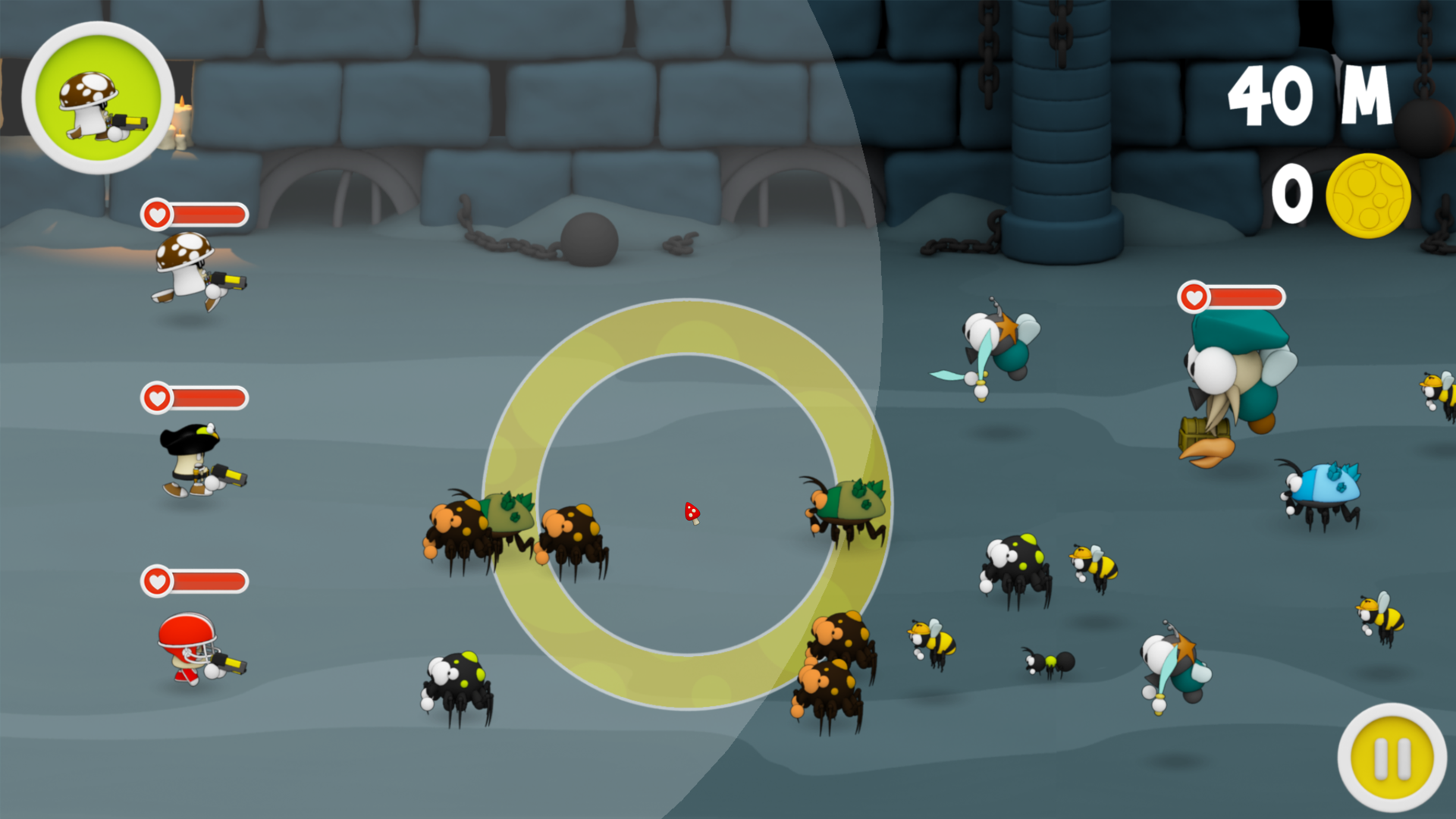 The look of Wacky Spores: The Chase has changed quite a bit during the (long) development process (mainly because I am much more mature as an artist), but the core idea is there: solid colors on high poly 3D models and pre rendered sprites on colorful backgrounds.
Palette
The first big game-look-changer is the new palette. Not only it uses light concepts from color theory (an a whole differet lighing system in the 3D scene), but the color themselves are way softer and make more sense.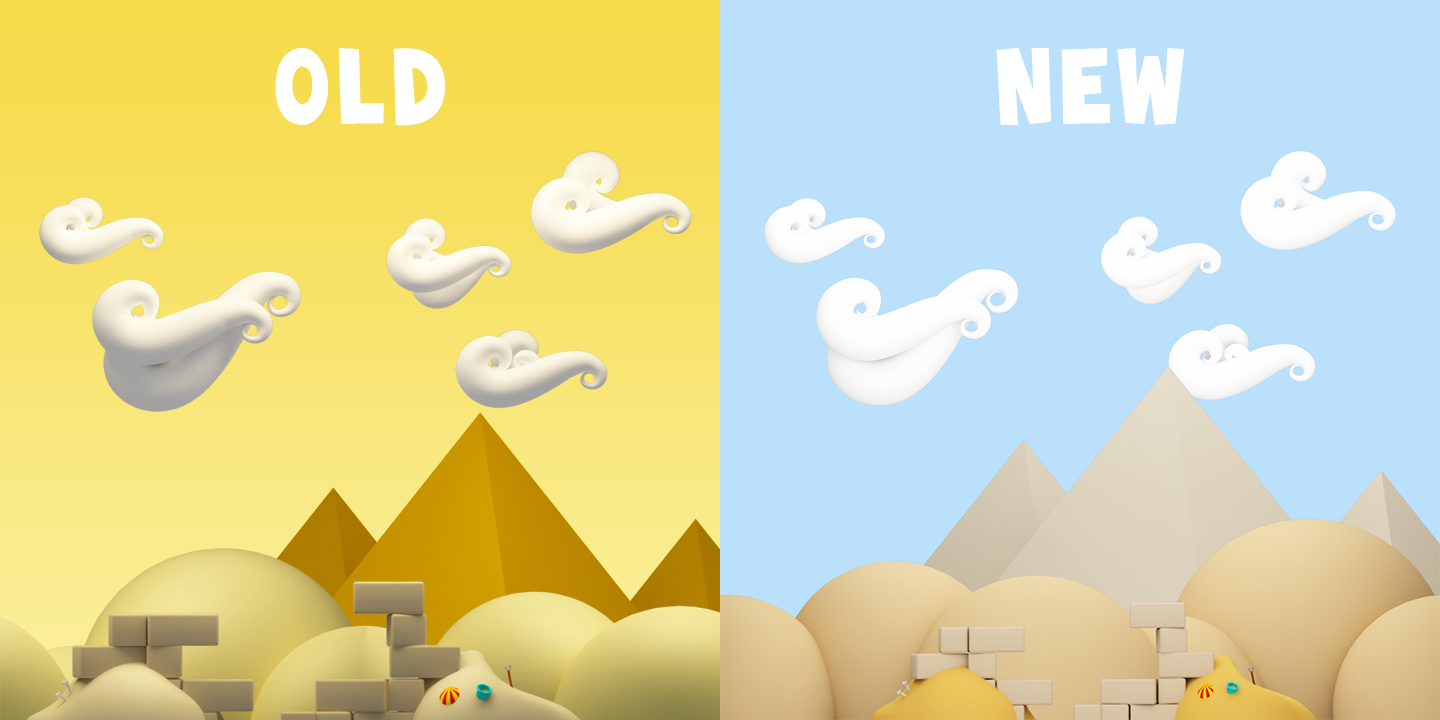 The result is a palette that's way easier on the eye with characters popping out of the background, making it easier to understand what's going on.
3D Modeling
Second huge thing was the change from 3D plus 2D to full 3D for the characters, especially the mushrooms.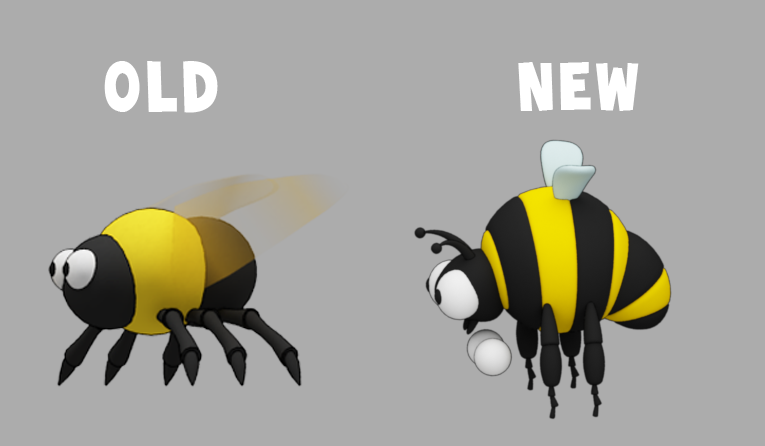 Now even their face is 3D (instead of a texture), which not only means that close renderings are possibile without any loss in quality and detail, but that if needed I can change facial expressions in a more natural way.

Animation
Last big thing is animation. I went from 10 frames animations to at least 32 ones.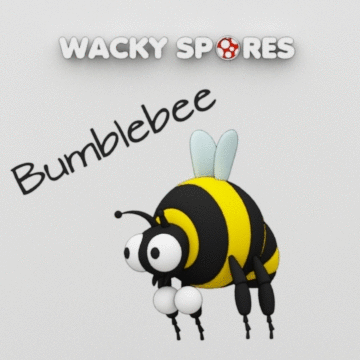 Every animation is now also using some of the more impactful concepts from classic cartoon animation.
Final touches
One little thing that helped with the flash-y/cheap look was reducing the strength of the black stroke around sprites. Pair that with general improvements in 3D lighting and increased resolution (from 1280x720 to 1920x1080) and there you have it: the game now looks way more mature and less cheap, but still colorful and funny.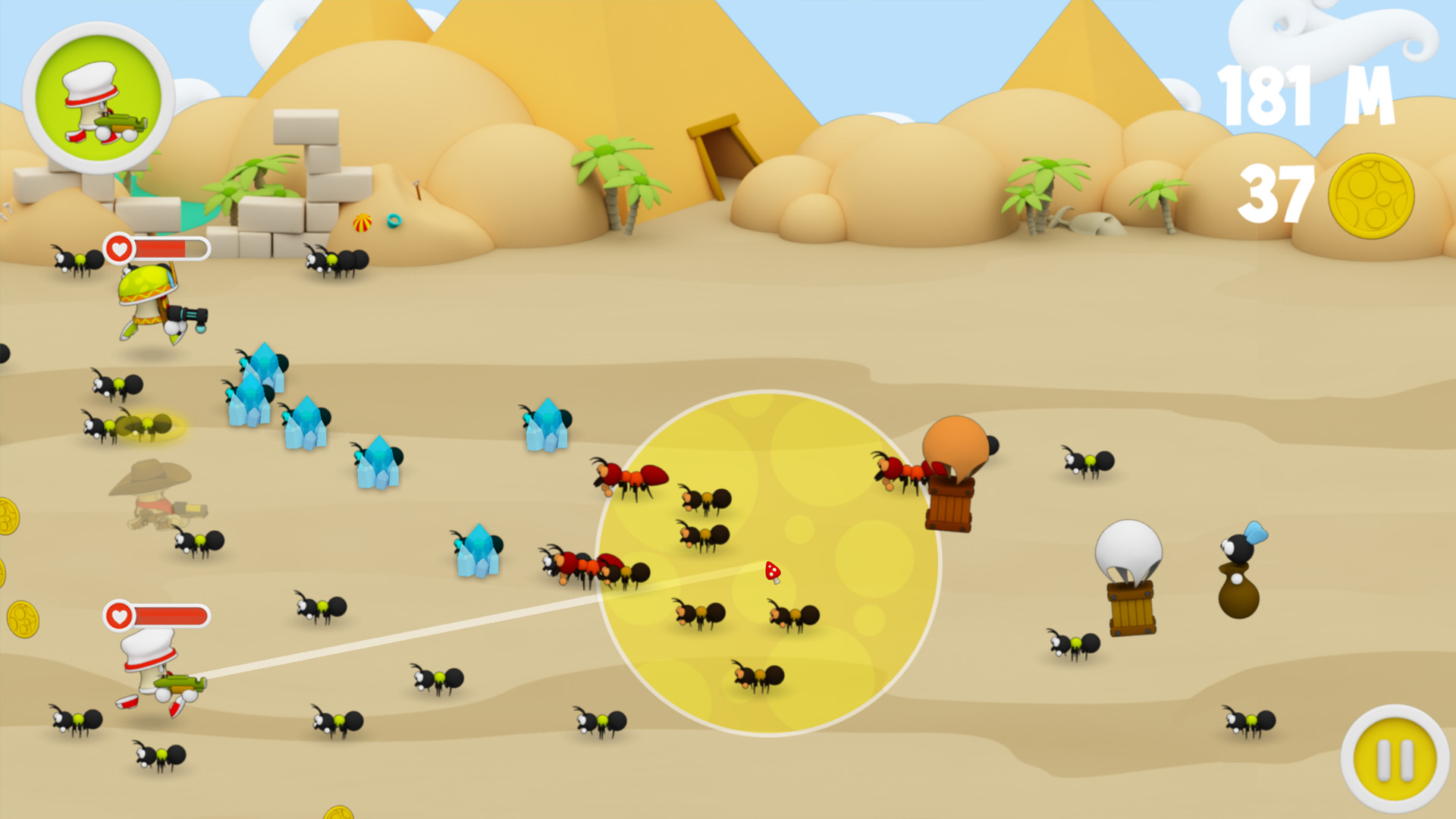 ---
The game is coming out on Steam on 10 February 2017! See you guys there!