Convict Lake (Sierra Nevada) – visiting a Star Trek Insurrection filming location
To be honest, I never really understood the widely negative critics about the movie. It was often described as just a longer TV Episode. I think this association was initiated basically by two issues: the fact that the beginning - Federation examines a species behind a cloaked rock formation - strongly reminds on a TNG Episode and that the set design of the Ba'ku Village really looks very clean and artificial. But despite of this and the "usual" logical issues the film indeed featured great shots, great space GFX, an exciting story with some memorable philosophic quotes and a wonderful fresh feeling soundtrack.
Anyway, on my US-trip last year I "accidently" came along on a rarely examined filming location: Convict Lake. The scene on the lake where the crowd around the Enterprise crew and the Ba'ku arrived after they followed the trace back and Data finally discovered the holo ship was filmed here. It was filmed on a stony tongue of land in the middle of the lake. Due to natural causes some things have changed but regardless to this I was able to locate the exact positions of actors and angles from distinctive trees. It's a beautiful lake and it's not hard to guess why it was chosen. It is maybe just a mile from the highway and nearby a little airport where the crew was flight in and they were also heading to the upper mountains where the drone attacks were filmed.
(click on pics to enlarge them/if that does not work right-click on them and choose "show grafic" to get them in full resolution )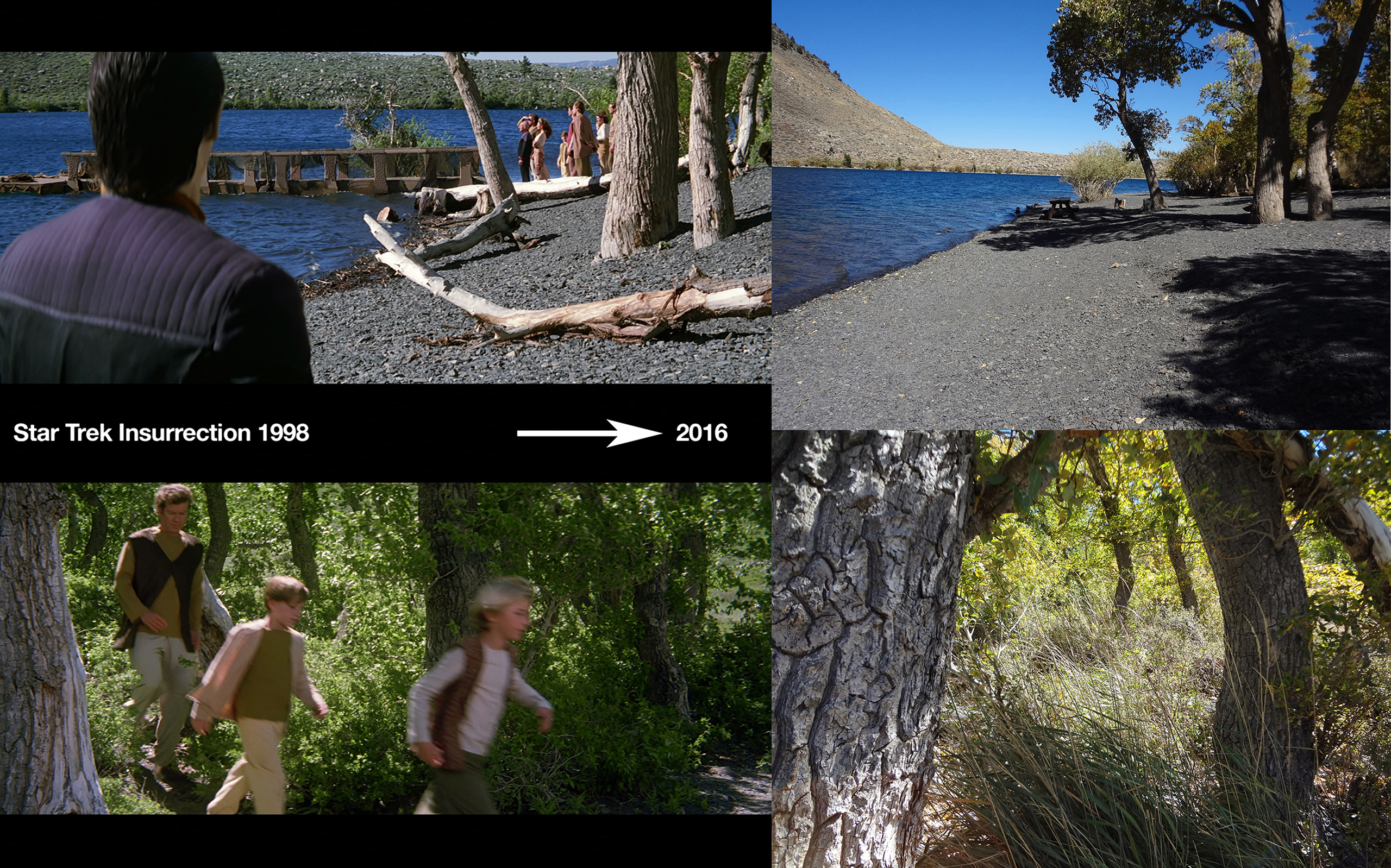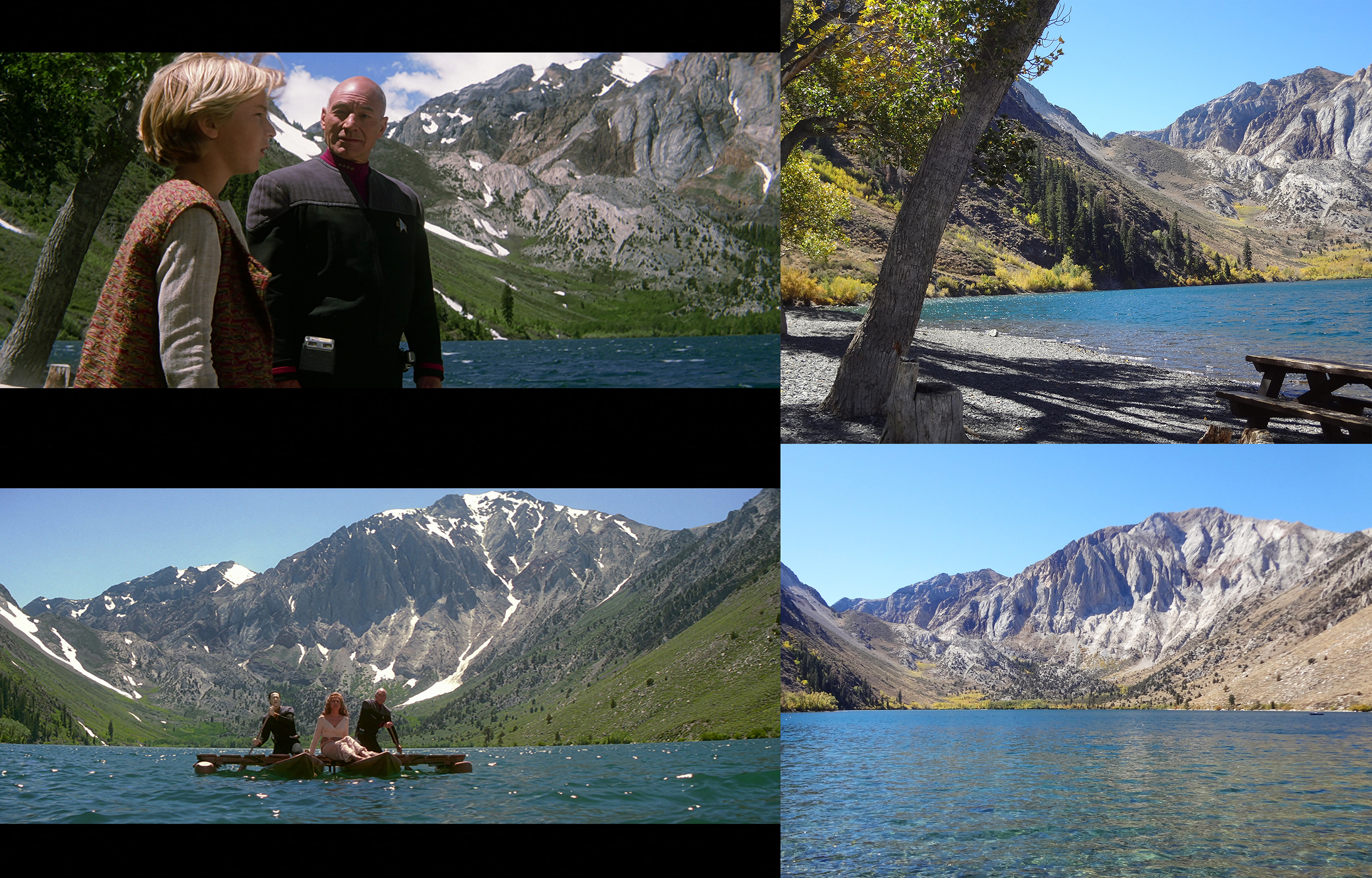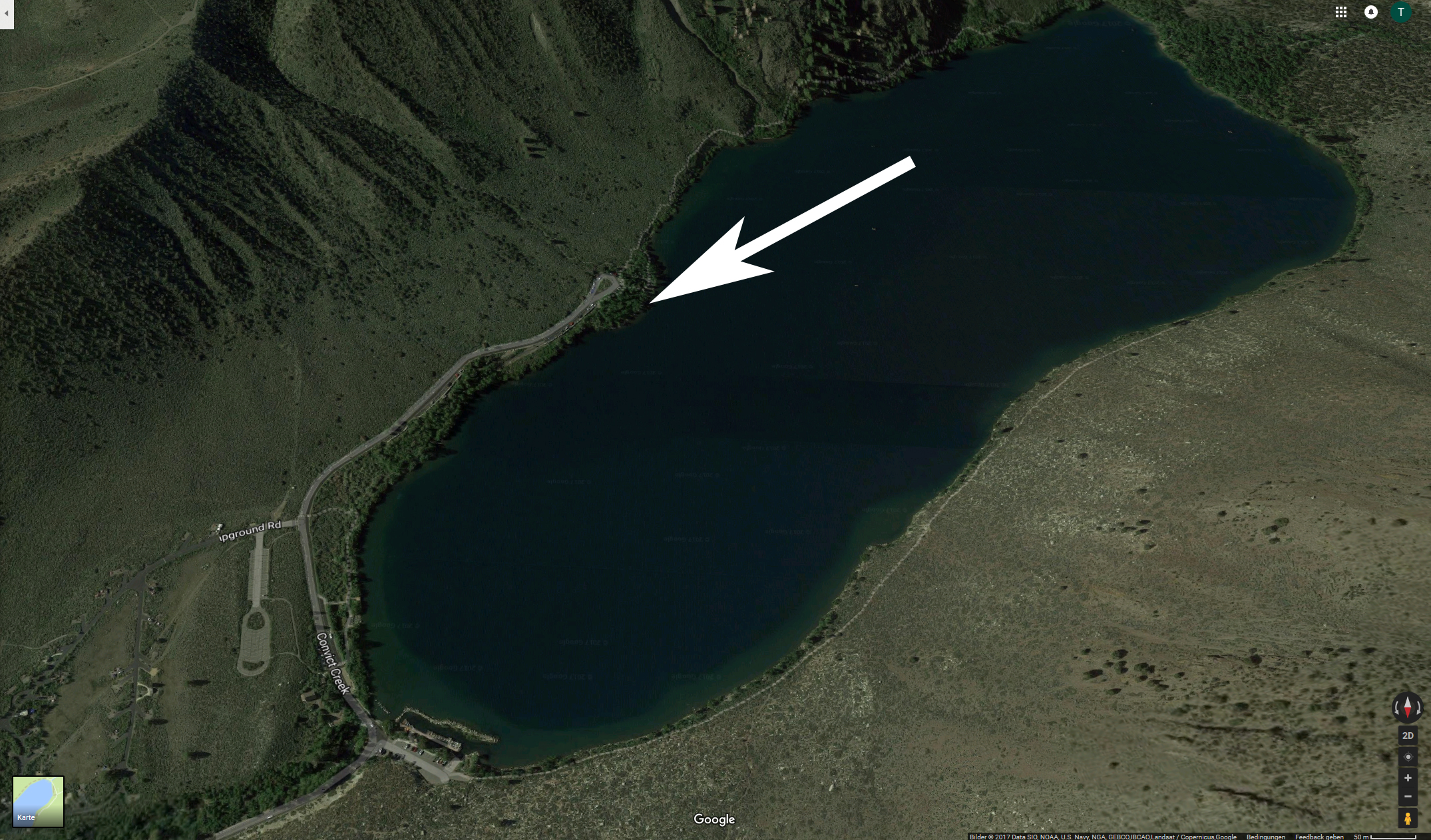 BTW: a scene from the 1962s Movie "HOW THE WEST WAS WON" was filmed at the exact same stony tongue of land.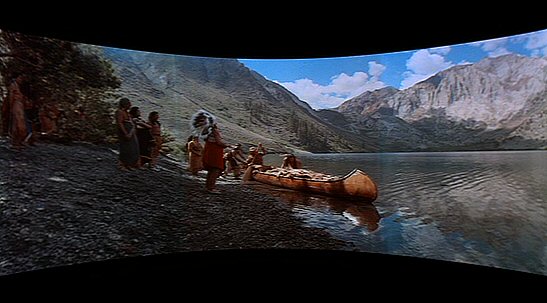 DON