Unbound Universe is a Shoot'em Up/RPG/Puzzler game for PC and MAC that is planned to be released between Winter 2015 and Spring 2016. Currently the game is on Pre-Alpha v0.1.1. No other enemy types have been created, but all the core mechanics are complete. Here is a quick run down of features that are being worked on currently, or will be added shortly. This isn't all that will be in the final product, but it is the most basic list to describe what is going to be involved.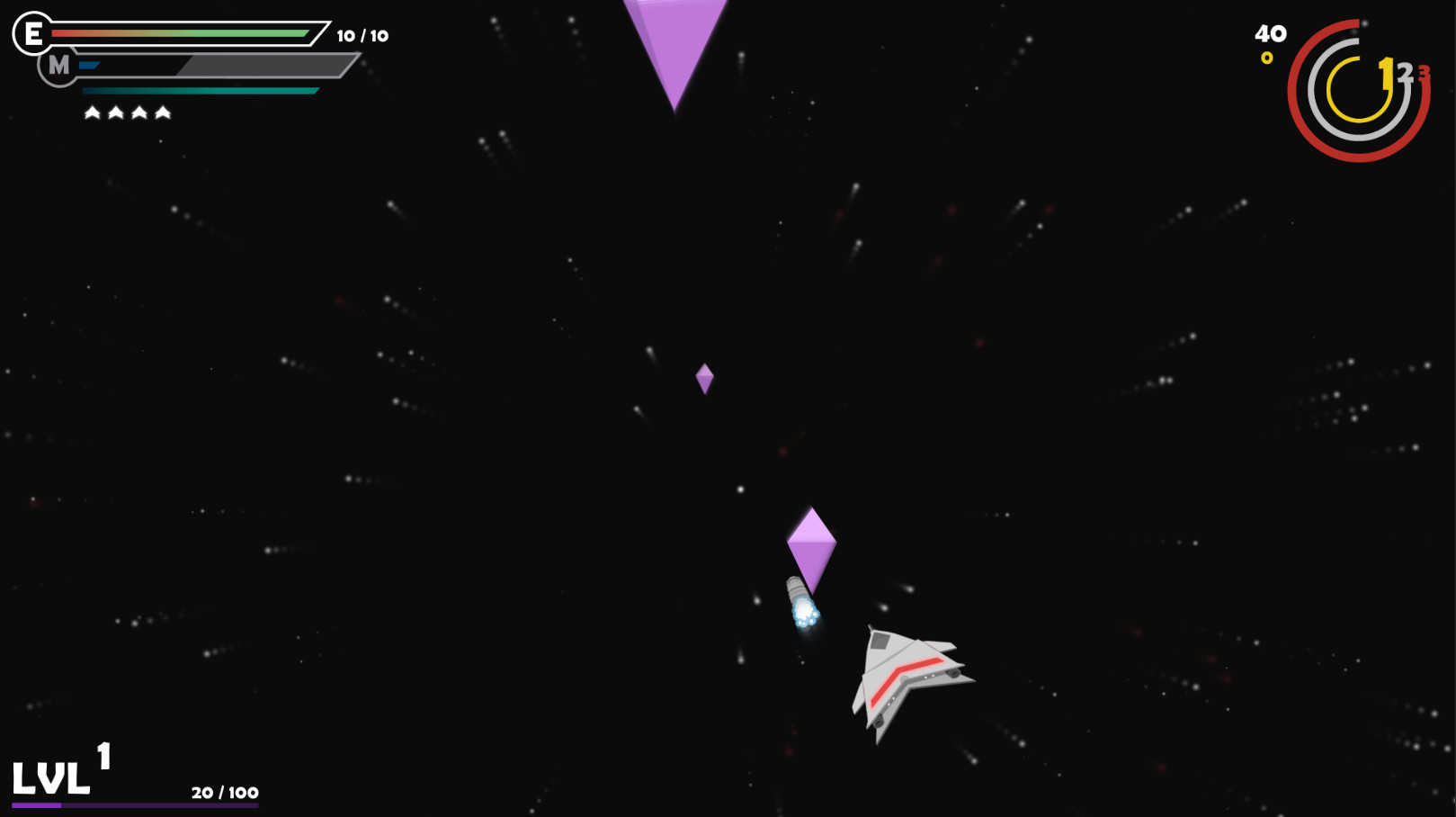 – This game is 1P.
– Mix and match different abilities to create combination abilities.
– Expect many of the enemies and level progress to involve puzzler mechanics. I've added this to put a twist on shoot'em ups.
– The RPG in me couldn't resist leveling up and character progression. Amongst parts and abilities, upgrade your rotation speed, shot speed, amount, health, base damage and more.
– Take yourself through an epic journey with a full fledged story and animations.
– Choose different paths, for new ways to have fun, and unlock more stories and features.