Theme
The tolling of the midnight bell echoes through the moonlit halls of the New York Museum, breaking the silence. For a 100 years, this stone monolith has stood as a testament to human knowledge in all its forms. Ancient tomes and forgotten texts line bookshelves of impossible height, spiral staircases and dust-lined corridors make what was once a place for late-night study into a shadowy labyrinth for tonight's bloody cabal.
The rules of this deadly ballet are simple: A combatant of any race, size or species may enter. Only one may leave. It's going to be a long night at the Library.
Your challenge, should you choose to accept
Design, build and submit to Mod DB & Addon DB your ultimate tournament player model which fits the theme above.
The competition sponsor is Tournament.com, an exciting new service which puts gamers head to head for real cash prizes. Currently in beta, Tournament.com is giving players a $20.00 bonus for signing up to play their favorite games - to get involved check out Tournament.com.
Prizes
The three best entries will receive:
Rules
All entries will be judged by Mod DB and Addon DB staff with visual build quality, attention to detail and suiting the competition theme key assessment criteria.
The competition will close on June 17th with the winners announced a week later on June the 24th. The best entries will be showcased in this feature on Mod DB and on Addon DB as the editors choice spotlight. NOTE. date extension given, see here for the details
There is no limit on the number of entries you may submit.
In any and all cases of dispute the Judges' decision is final.
The model has to follow the theme given for each competition.
The model does not need to be compiled for a particular game engine.
You can not re use old models and/or textures all work must be newly created, evidence of reuse will result in disqualification.
Keep in the spirit of things and show off your work in progress shots in the competition forum thread.
Evidence of use of image/photo manipulation software to enhance the final render will result in disqualification. Use of such software is only permitted in order to crop/resize images, add your name/e-mail/site/etc., or to add a frame/logo.
The theme is inspired by the Matthew Reilly novel Contest - check it out for ideas.
Maximum Triangles: 8000
Maximum Textures:
1024 x 1024 Diffuse
1024 x 1024 Specular
1024 x 1024 Alpha
1024 x 1024 Normals
1024 x 1024 Glow
Entering
All discussion and work in progress shots should be posted in the thread provided here. You are encouraged to submit renders so we can provide feedback and help you mod your way to winning! When your final model is done:
Please Zip or RAR your model in .obj format (preferred) along with all the texture sheets and upload it as an addon for standalone games.
In the addon description note the poly/tri count, map size and the model format and any other information about the model.
In the addon post a final render, GI wire frame, and your final texture sheet.
Tip: Don't render a dark skin against a light background or a light skin against a dark one and try to take your time perfecting the model then work on your uv.
Judging
The judging of the submitted models will be done by Mod DB and Addon DB staff.
Judges will choose and will select the top models to receive the awards and prizes. Mod DB staff reserve the absolute right to disqualify any submission that they believe may be in violation of rules.
Mod DB reserves the right to amend any of the above during the course of the contest with or without notice.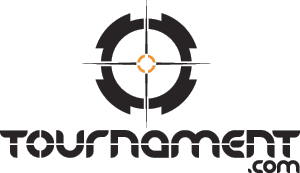 Conclusion
Good luck to all participants and may the best competitors win! Also thanks to Tournament.com for sponsoring the event.
The Winners
In the end it came down to 6 entries, which were brilliantly made considering the deadline and the fact that we (in)conveniently lined up the competition during exam time. Choosing a winner was tough as always but in the end the honor went to doncorneo99 who made AKIMBO The African Bush Warrior.
With a dress and fluffy bands to match, this is one creature that has pumped more weights than Arnie and is well deserving of a win. Seriously though the diffuse map is killer: model 9, skin 9, final 9.
Second place goes to solvalou who made Space Monkey. Now I'm not sure what a monkey is doing in space and he may look a little chubby, but my mum always told me to watch out for monkeys and this looks like one character you don't want to upset. Awesome: model 10, skin none, final 8.
Third place goes to Dragonlord who worked his butt off on Shadrian. With 4 eyes and enough spiky bits to poke anything that gets near, I'd say good luck getting away from this bad-guy. Model 8, skin 5, final 7.
Finally massive thanks to everyone who participated and missed out (Jack, Police Bot Roger and Tanaka). If you are after more, tons of work was shown off in the forums.
About Tournament.com
Tournament.com is an exciting new service allowing you to play your favorite video games and win REAL CASH PRIZES by fragging players from around the world! Tournament.com is currently giving all new players $20.00 bonus just for signing up to play their favorite games - to get involved simply...
Download the software
Install and launch the client
Register a new account & login
Join a game and start fragging!
So if Half Life and Counter Strike is your thing, get gaming and get paid! Your earnings can then be used to play for even more money. Ultimately, when the service is through beta, the money can be withdrawn and spent on anything you like! There is no cap to how much you can make so download the software and start fragging.
Learn more at Tournament.com