It's finally here!! In addition to the expert control and challenge of the classic Asteroids® controls, Solaroids now has more modern control styles for you (or your friends) enjoyment! I'm happy to introduce Hybrid (single-stick) and Modern (dual-stick) control styles. Each of the four players can choose their own control style so no pilot is left behind.
If you enjoy Twin-stick shooters, now is the time to test your skills against veteran players. Just select the Modern (dual-stick) control style before joining or from the player options menu while in-game.

Use one thumb-stick to thrust and orient your ship, or both at the same time to perform advanced dodging and strafing.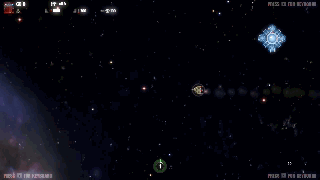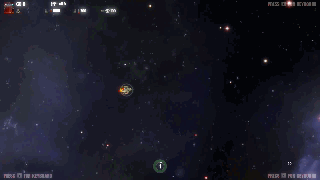 If you almost like the classic controls but wish you could use one of the thumb-sticks to control the orientation of your ship, we have you covered too. Just select the Hybrid (single-stick) control style.

Another requested feature by several players has been to add "drum brakes". While I can't literally add them, it is space after all, I've done the next best thing. I've added lateral thrusters that you can use manually for advanced strafing maneuvers, but you can also activate all thrusters to dynamically slow your ship regardless of the direction it is facing. In Modern (dual-stick) mode this happens automatically whenever you release the movement stick. For Hybrid (single-stick) and Classic modes it can be engaged by pressing both forward and reverse thrusters at the same time.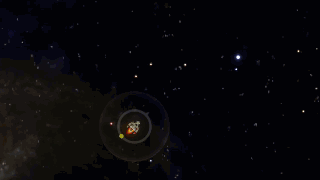 But wait, that's not all! All these control styles are also available using keyboard and mouse. Yes, that's right, if you prefer to use the utility of the mouse to aim and fire, both Hybrid and Modern styles are augmented with mouse controls along with the ability to re-bind the mouse buttons to your liking.
In addition to mouse support in-game, the main menu and options menus have been re-written to support the mouse as well so click away. This also includes the control layout editor, so now you can click controls to re-bind them instead of having to hold the existing binding to activate reconfigure mode. Something that you may need if you have a controller that doesn't have some of the default bindings.
Solaroids is available in Early Access on Steam and receives regular updates. Try the demo out today or splurge and get yourself a copy and join the fun!