Play as the US faction, any of the modded doctrines, facing an expert AI OKW opponent, after that play again as the OKW facing an expert AI US opponent, add the times together and that is your final time for the round.
Sign Up
Via battlefy.com register and be in to win!
General Settings
Mod: Wikinger: European Theater of War (always the current public release)
Starting Location: Random
Game type: 1 vs 1 Expert AI
Win Condition: Wikinger Annihilation (regular or high zoom)
Resources: Standard
Load Out Settings
First Round: US Faction – any doctrine vs OKW Expert AI
Second Round: OKW Faction – any doctrine vs US Expert AI
Map Pool
(4) Vaux Farmlands (from WFA)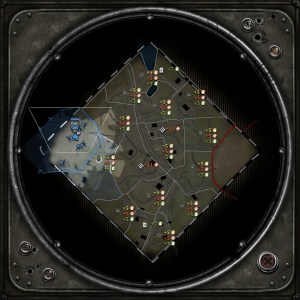 Score Reporting
Each month you may submit only two replays – one US and one OKW, you can attempt it as many times as you like but the replay you submit is your entered time.
Put your replays and a screenshot of the time of "victory" for both games in a folder with your steam/player name in it and upload that to us.
Upload here
Prizes
Fastest defeat of both Expert AI's – $10 USD steam wallet voucher
Schedule
Runs monthly, entries open on the 5th of each month and close on the 25th of the same month
YouTube
We reserve the right to record and showcase any or all of the submitted replays to our YouTube channel.