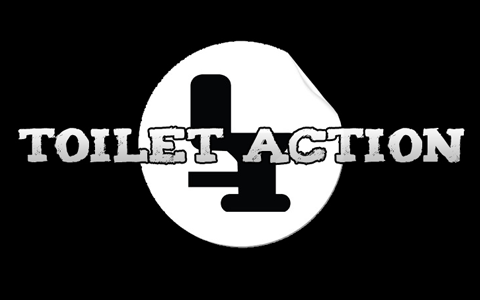 Toilet Action is trying to simulate the hard life of a drunk guy partying (perhaps too) hard.
One very difficult task you must master is to hit the toilet - no matter how drunk you are. This is something every party addict should master, because if it all misses the target, or even gets on your pants, the good mood can end quickly.

Sounds easy? Well if you think so, then try out "Toilet Action" now!

3 Difficulties await you!

Normal Difficulty. No shaking Camera and
the Mouse is pretty steady aswell.

Drunk Difficulty. Little Shaking and
Mouse is more wobbly aswell. You gain double the points
but also loose double the points if you miss.

Piss-Drunk. Camera is shaking Extreme and
the Mouse is almost impossible to control. You get tripple
the Points for scoring, but also loose that much.
Only for Pro's!

Can you prove that you're a man? See you on the battlefield!