We're currently working on a version we call Alpha 4. It has 35-40% of all content in and a lot more polish than the previous Alpha 3. We got some very useful feedback from Alpha 3 players which use to improve things. We've also been using gameanalytics.com to log the player data and that has revealed a lot of useful things as well!
If you want to join in, sign up at timerecoil.com - so far we've been able to fit in everyone and we're steaming towards 300 testers!
Here are some of the latest developments!
Here we're testing some new backdrop architecture. We took inspiration from the brutalists and it fits the game theme and styling really well!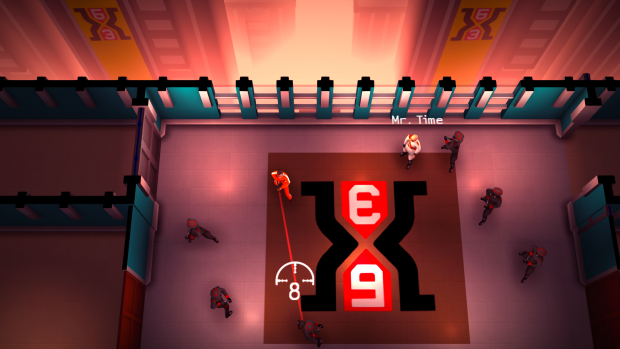 Here the architecture is used in a different light setting. The heroine is meeting Mr. Time here.
Here you can see the current ULTIMATE power: Total time freeze. After nine slowdown kills the time halts and you can do some amazing stuff like shoot a bullet and watch it hanging in the air for a while!
Here we have one of the story scenes: An experiment going wrong. We're using a color grading to produce a dream like B&W style.
Here's our new main menu draft. Currently it is not animated in the game, but will be soon!
Here we have some explosion tricks. It really feels quite nice running through all that debris.
That's it for today! If you'd like to lend us a hand, join our Thunder Clap: We'd like to drive as many people as we can into the Steam Greenlight on March 30th: Thunderclap.it
We already got over 77k which is awesome, but more the merrier!