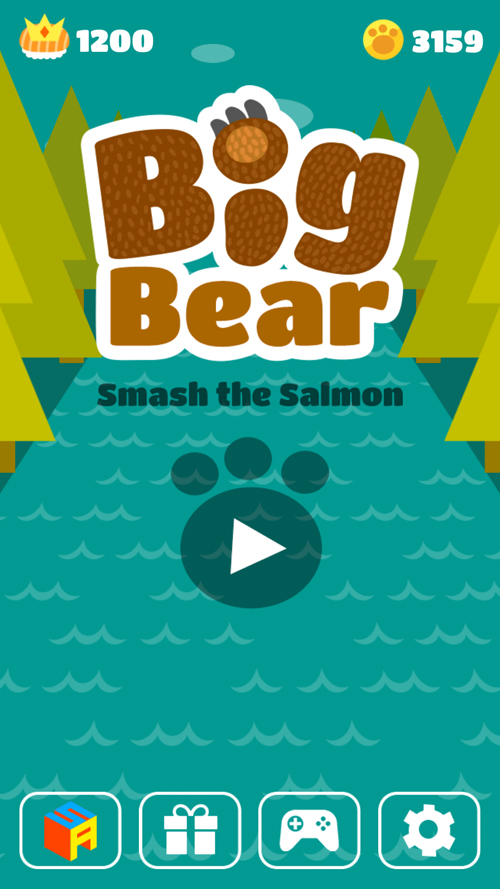 Big Bear
As Big Bear, it is your job to go in search of fish for your hungry bear family and your beloved pet penguin. After floating on a small ice floe you come across the promised land of fish, but it is not unguarded. Other bears will take issue with you fishing in their rivers. Fight off bears, collect fish, and save your family!

This game, from Super Awesome Inc., plays like a classic slashing game. Fish will jump out of the river and you must swipe at them before they fall. As you collect fish, you will advance closer to the Boss Bears. These massive bruisers want to take you down, so you'll need to quickly hit spots in order or swipe right or left to dodge the bear's attack. Then you can go on the offensive; slapping the heck out of your opponent.
There is something very satisfying about these bear fights. I find them more fun than the actual fish collecting part of the game. I also like that you can collect a huge variety of hats that give your bear powers. So far I really like the headband that reads "Super Awesome". The power isn't all that awesome (it protects you from poisoned bottles), but it makes me feel like a bear fighting champion. Big Bear is a nice, quick game with plenty of collectibles to make you want to keep fishing.