First of all, we would like to announce that after a period of downtime the Dawn of Victory website is operational once again, and has been redesigned to help promote our growing community and draw attention to some of the community events we have been running, such as our immensely popular forum games, and our Battlefield Bad Company 2 servers. (With both Soviet and Anglo-Canadian flavours to choose from!)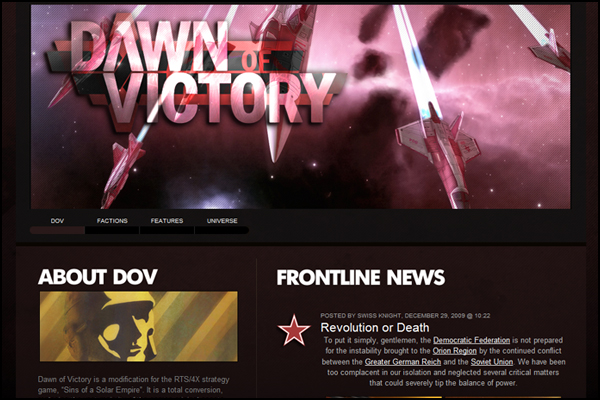 Secondly, in the very near future we will be accepting applicants for those wishing to test the alpha of Dawn of Victory. Before everyone gets excited, we will only be accepting a very small group of individuals, who must be willing to endure broken gameplay, bug ridden features, and "low-medium fun" games in order to make Dawn of Victory better for release.
If you are at all interested, drop by our forums and read our application topic.