The Real 7th Toa Returns - Bionicle Heroes: Voriki Mode Releases
Twenty years ago, rumours began to circulate of a 7th Toa - one who used the element of lightning and carried the rare colour of royal purple. This legend was disproven by the existence of Takanuva - but now, the rumours are made true once again as Voriki finds his way to Voya Nui to defeat the evil Piraka!
This mod pioneers Vertex Editing, a new method of modding Heroes that allows for model manipulation. Whilst it's not yet possible to import completely custom models, vertex editing allows modders to inject plenty of personality into their projects provided you're willing to go through the steps necessary. Whilst Double Vision was the first released mod with vertex editing implemented, Voriki was the first model created this way and all of this would not be possible without Hexadecimal Mantis, who created the scripts and also created Voriki in Heroes himself. I then lent a hand with content like HUD icons and weapon models to learn vertex editing in greater depth, and the result is a comprehensive character replacement mod for Heroes - and the first of many possibilities for what can be done with this methodology! Don't forget to join the modding Discord here to check out our resources, get support, and learn more about modding: Discord.gg
Without further ado - here's what you're getting into with Voriki Mode!
Gameplay
-Jaller Level 1-3 (now Voriki Level 1-3) has been replaced by a "lightning" railgun attack similar to Kongu from Double Vision
Examples:
Visuals
-Replaced all Jaller-related HUD icons with Voriki-like icons
-Replaced the Jaller-related splashscreen with the classic Voriki fake
-Jaller's mask has been vertex edited into a "star" shape and coloured purple, transforming him into Voriki
-Jaller's Level 1, 2, and 3 weapons have all been vertex edited to fit Voriki better, with a "railgun" aesthetic
-Jaller's body texture has been recoloured to be similar to Voriki's Mata-body incarnation
Examples: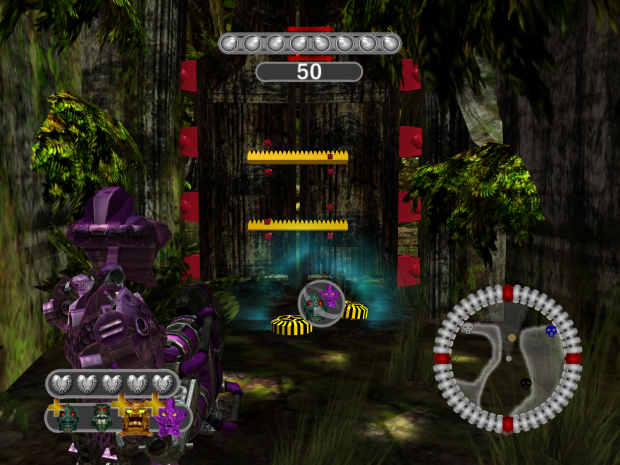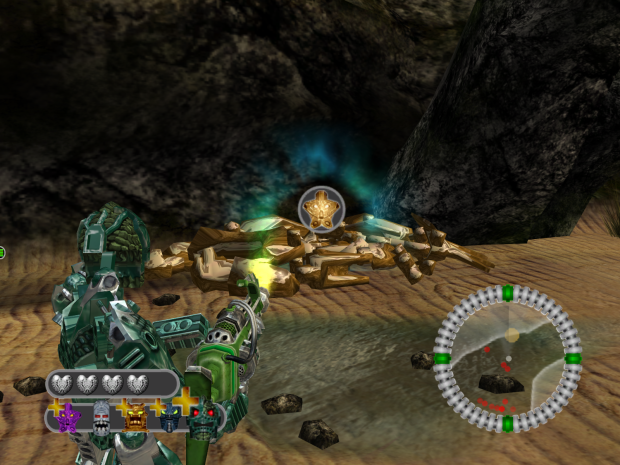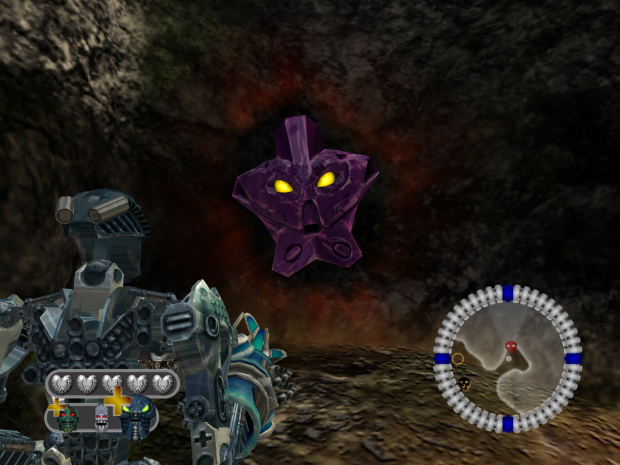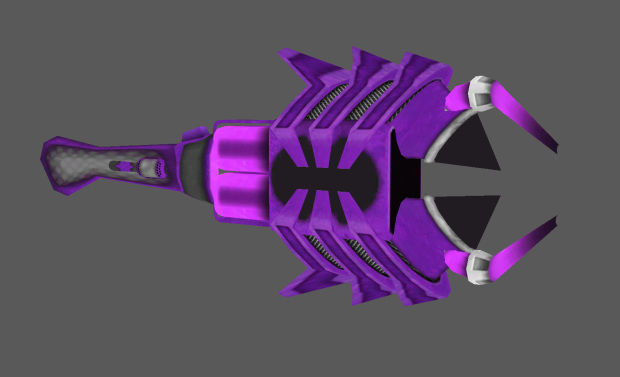 Level 1 - Nikila's Bolt Caster - Noesis Render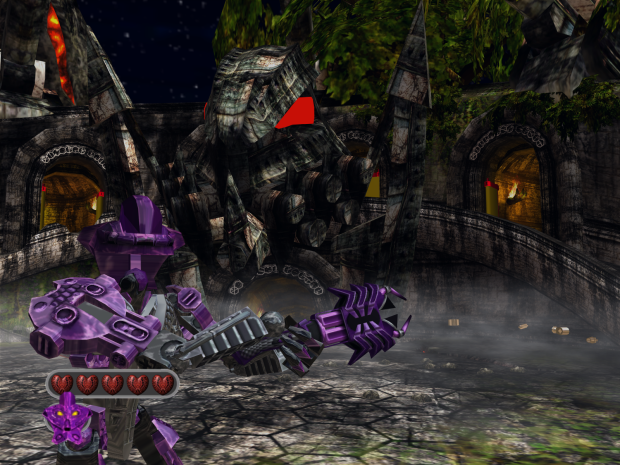 Level 1 - Nikila's Bolt Caster - In-Game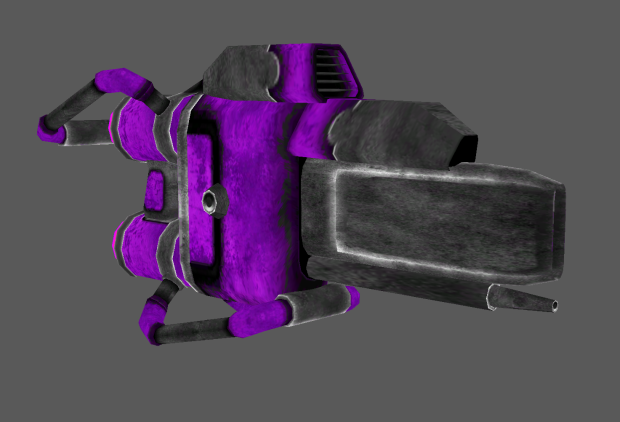 Level 2 - Chiara's Lightning Spike - Noesis Render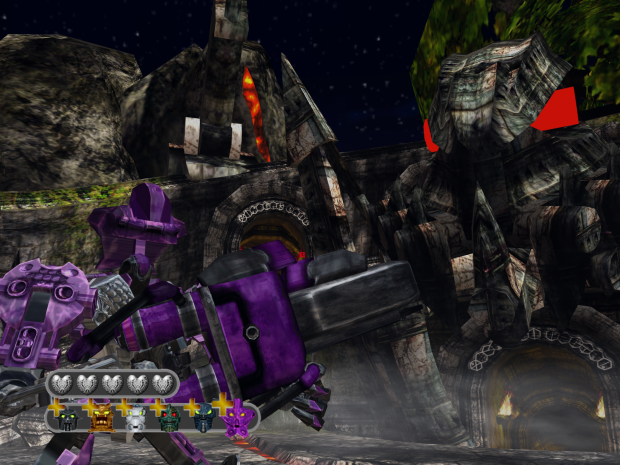 Level 2 - Chiara's Lightning Spike - In-Game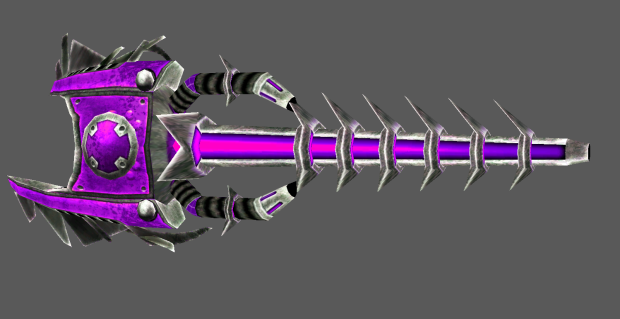 Level 3 - Voriki's Thunder Blade - Noesis Render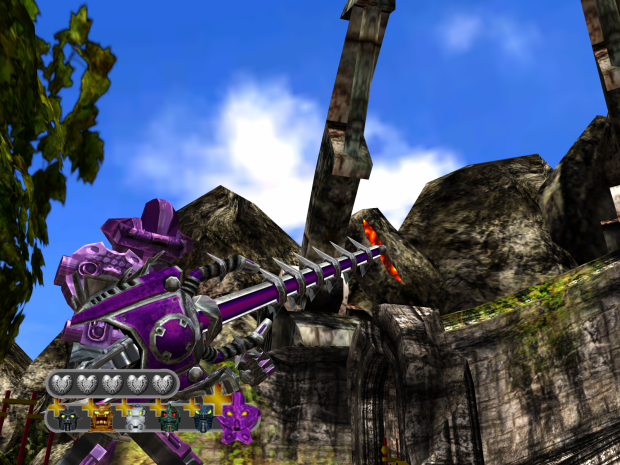 Level 3 - Voriki's Thunder Blade - In-Game
Misc
-Replaced Jaller EXE icon with Voriki
-Replaced all textual references to Jaller to Voriki, and all references to Toa of Fire/Mask of Fire to Lightning
-Replaced all references to Toa of Fire weaponry to other canonical Toa of Lightning for Level 1 and 2, and Voriki for Level 3
-New menu logo
-New credits splash screen
Examples:
Conclusion
Thanks for checking out the mod! Whilst on the surface this is a light-hearted project with a lot of meme potential, it's also an incredible step forwards for Bionicle Heroes modding on the whole and a demonstration of the power of our community already. Want to be a part of it? Join the modding Discord here to check out our resources, get support, and learn more about modding: Discord.gg