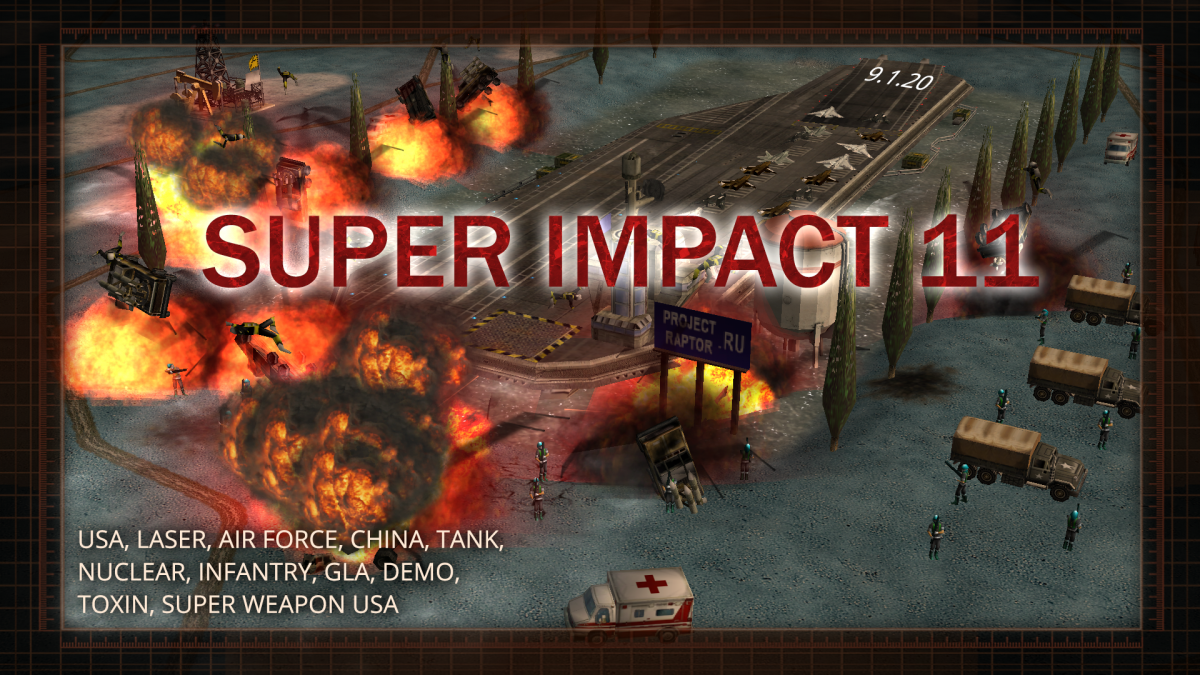 To install the map, you need to unpack the archive and copy the folder along the path
C:\Users\user\Documents\Command and Conquer Generals Zero Hour Data\Maps
Designed for modification Generals Project Raptor War Commanders 9.1.20
A map with the ability to get two aircraft carriers after 75 seconds of the game, 2 aircraft carriers with many aircraft are given under your control. Aviation on aircraft carriers is free, cover your base or try to destroy bot bases. Remember, the defense mode of this aircraft carrier does not work well enough until neutral aircraft are shot down, but they will also be available for your control, new ones are automatically purchased and are already displayed in color for your team, so at first you have to assign targets manually. The lifespan of aircraft carriers is about 10 minutes, this time should be enough for you to create a fortress for yourself, then to move forward.
Added money management mode, no matter what amount you choose at the start, 100k or 1 million, at the beginning of the battle $ 10,000 will be credited
New global bots will be loaded on the map without internal reinforcement, aircraft carriers will be in the role of assistants.
The choice of your general is not limited, you can put any generals, aircraft carriers are given to the player who creates the map, so this map will be more suitable for the single-player game mode, but it will work on the network too. Only your friends will not be able to get an aircraft carrier because it is given for the first slot of the player.

11 bots that can be placed on this map and they will work.
USA, Laser, Air Force, China, Tank, Nuclear, Infantry, GLA, Demo, Toxin, Super Weapon USA
Quite an interesting battle mode in 1x5, I recommend trying and changing bots from the list.