We've been working hard these past few weeks to assemble our planned updates for the game. Since we've release our public demo last month, we're very excited to announce the following improvements to the game. These new features will be available for you to enjoy once we publish them in the Play Store. Expect it to arrive this October!
Watch the video where I personally walk you through the new features of the game. Youtu.be
If you don't feel like watching the video, you can just read on as I explain the details of the update.
You can expect the following changes and additions that will come with the update:
Character Upgrades
With character upgrades players will feel the sense of progression. We borrowed some elements from the RPG genre and allow the player to power up their character.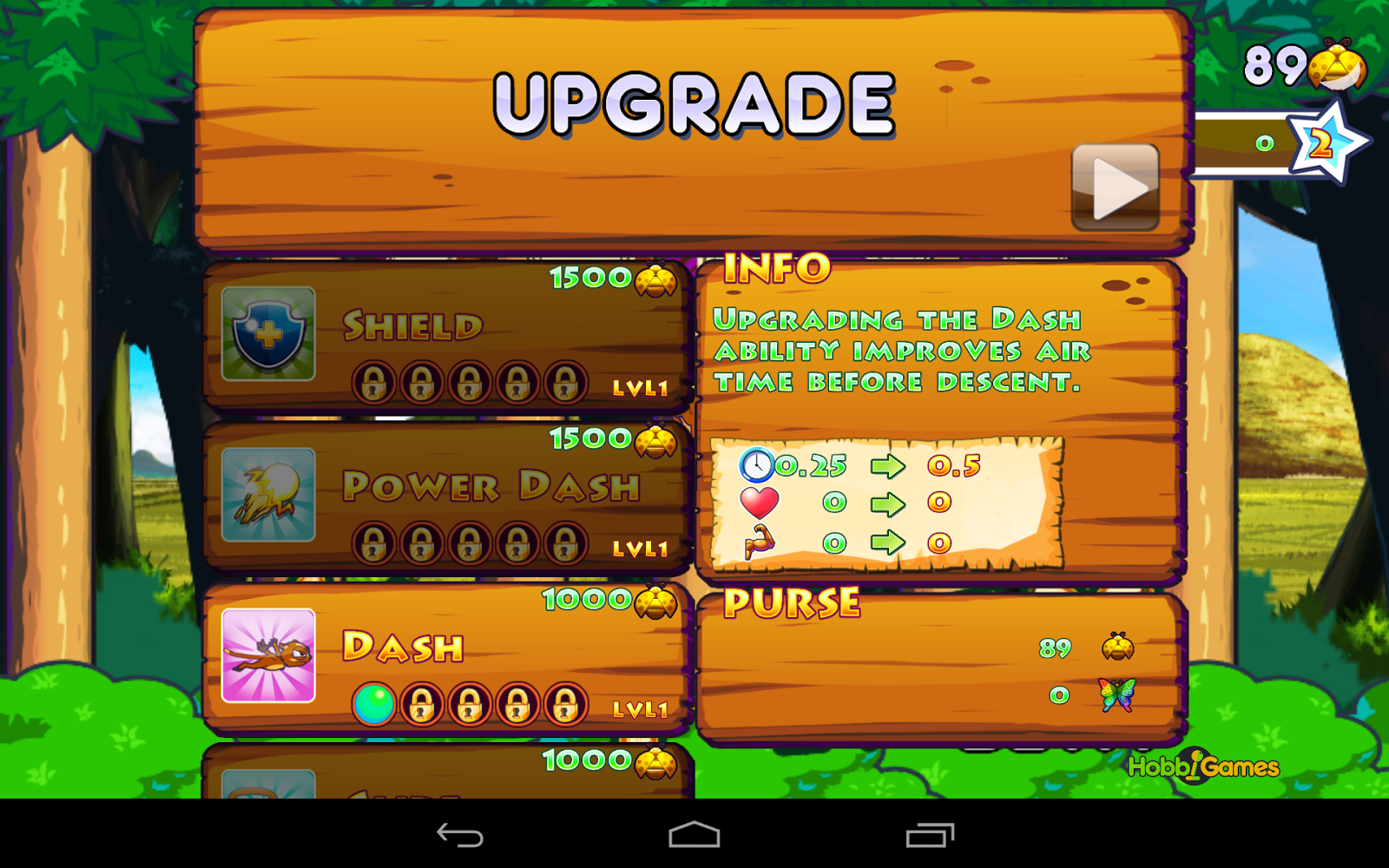 Just keep earning EXP and leveling up to unlock ability tiers. You can then purchase the upgrades using the golden bugs you've been collecting in the game.
A standard feature of Endless Runner games, the continue systems allow the player to optionally continue his/her run in case his character died or get caught. Continuing the session will require 1 Rainbow Butterfly. These butterflies are acquired as quest rewards. Player can also get more butterflies in the shop.
In-game Shop
Through the in-game shop players can buy convenience items such as golden bugs or butterflies. It is not our goal to tighten the cost of objects to force players to buy stuff, rather, they're here only for those who lack the time for earning the currencies. If you feel the game is getting skewed towards the favor of the shop, let us know!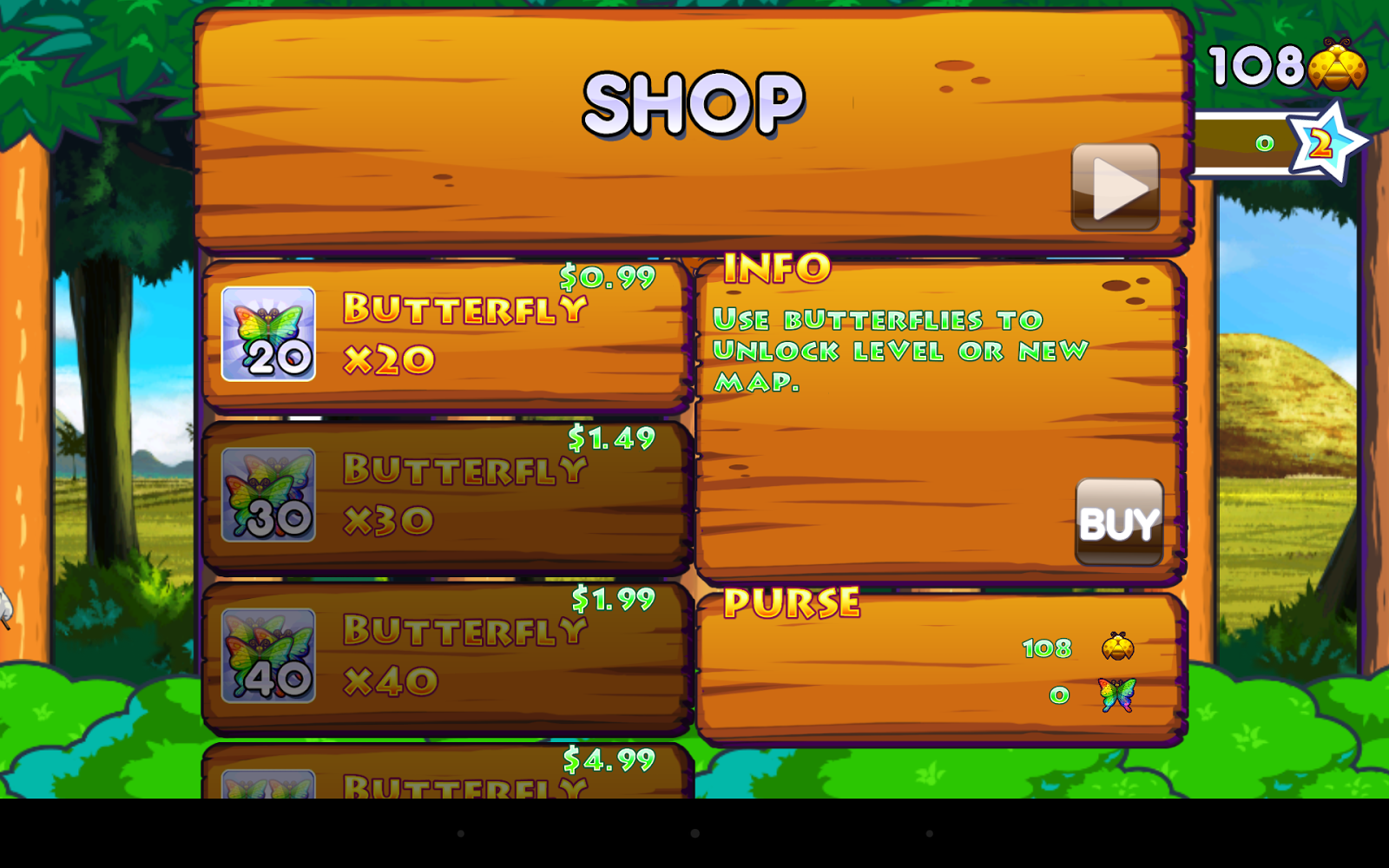 Items in the shop are bought with real money. Soon cosmetic items will also be sold here.
We added 16 new quests for levels 8-10 players. As with before, these are optional missions that provides not only additional goals, but additional sources of EXP, golden bugs, or butterflies.
Improved Power Dash
The Power Dash may now be used as an offensive weapon. At the moment, only the flying eagles can be brought down with the power dash. In the future, many more types of obstacles can be countered by the player not only using power dash, but by other offensive skills as well.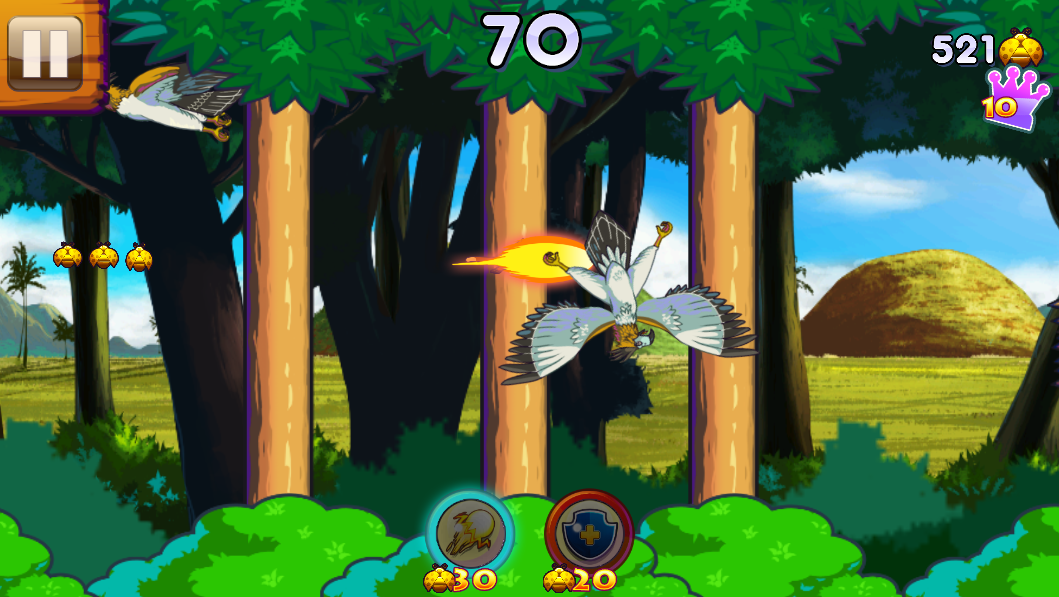 The game is still far from what we would consider a finished game. We chose to let the public play the demo with these updates to gather more user feedback so we know where to improve the game more. We've been listening, and we're very thankful for all your support!