A Foundation on Rail Logistics
A large part of the logistics game will be to keep raw resources rolling in, so you will be able to keep building new rail units, defenses, and expansions to better control the game map. At game start you will be given a bootstrap amount of material and rail units to begin building up. Step one to collecting resources is to put together trains at the Railroad Operations center. This structure also has its own control console for building trains from the rail units in your storage inventory.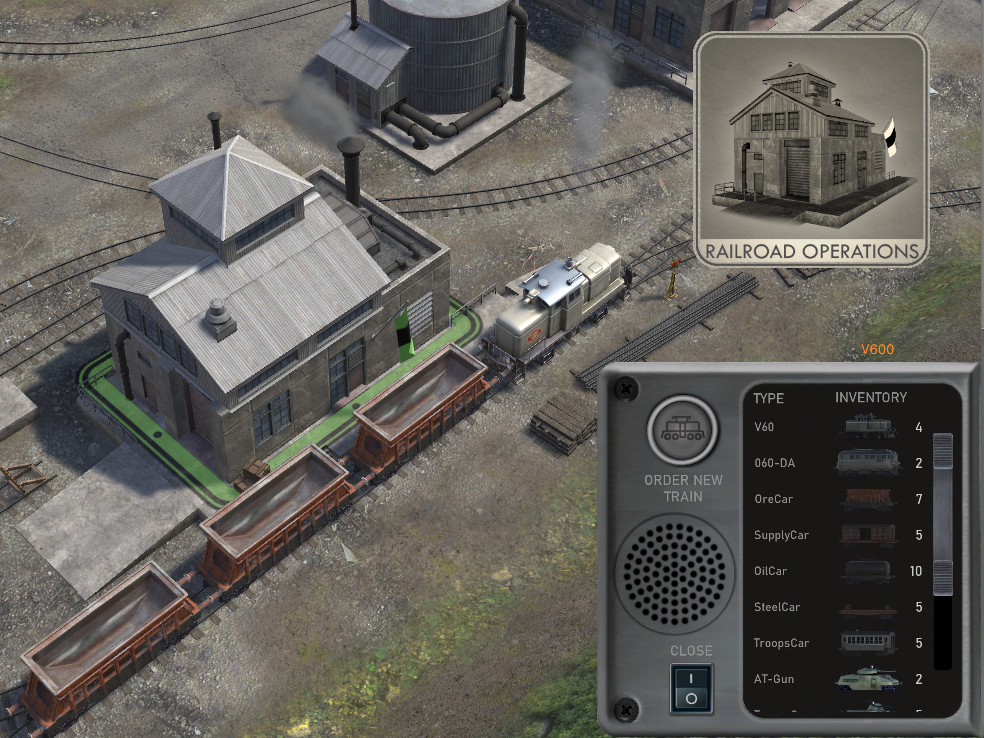 In the example above a small locomotive is has been selected from inventory to pull some raw ore cars. At this point you can select the locomotive, and bring up its rail routing map interface.
The Route Plan Map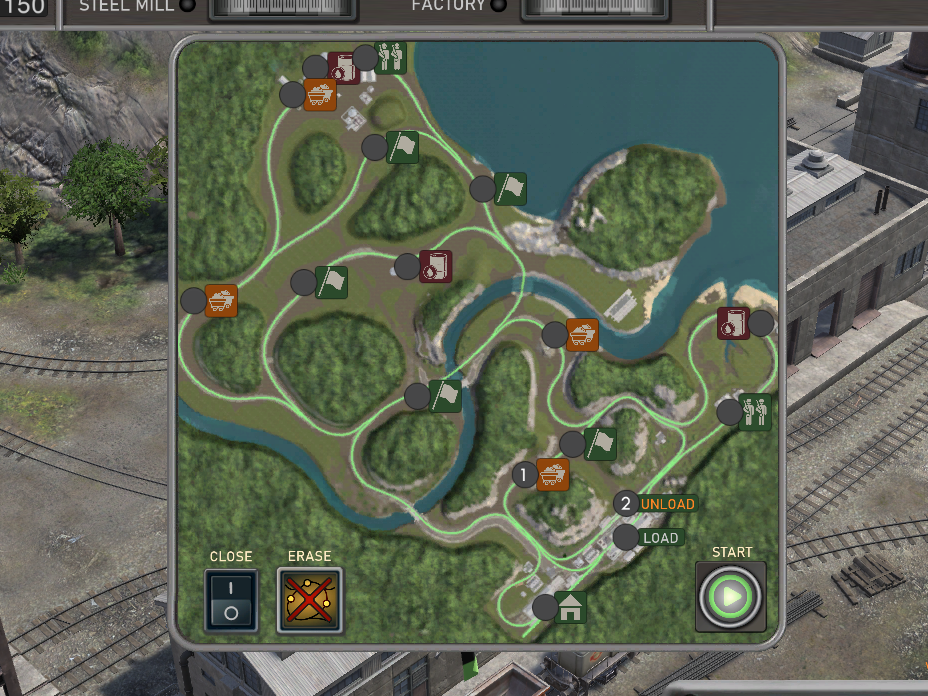 The Route Map allows you to pick out stations the train will stop at, in order. Once the route is complete it will loop again, unless the Home icon is selected on the route. That stop will return the entire train and cargo to the Train Shed storage.
You want to select cars appropriate for the resource stops on your route. In this case the first stop is at an Ore loading stop, and the second is the UNLOAD zone at your home factory. Below is the train being loaded with ore at the stop. This happens automatically when empty cars of the correct type stop here.
Raw Ore Resource Station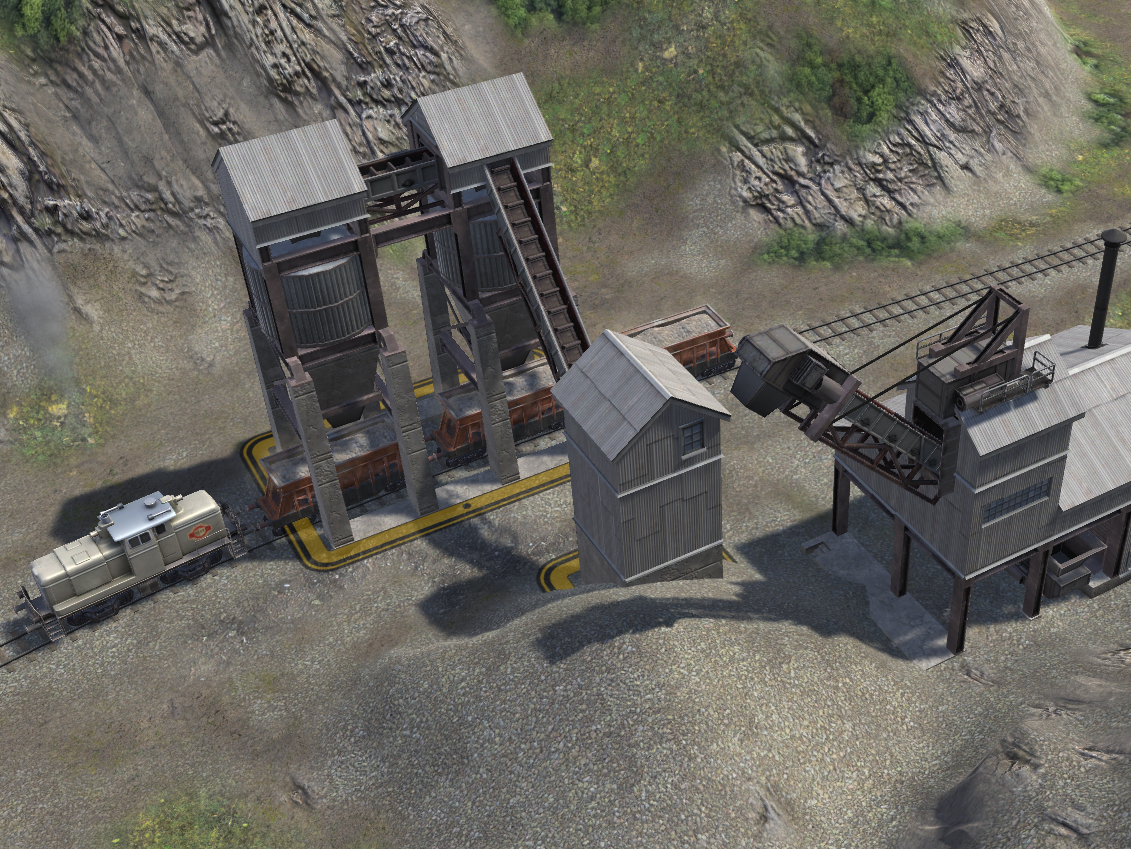 Fuel Refinery Resource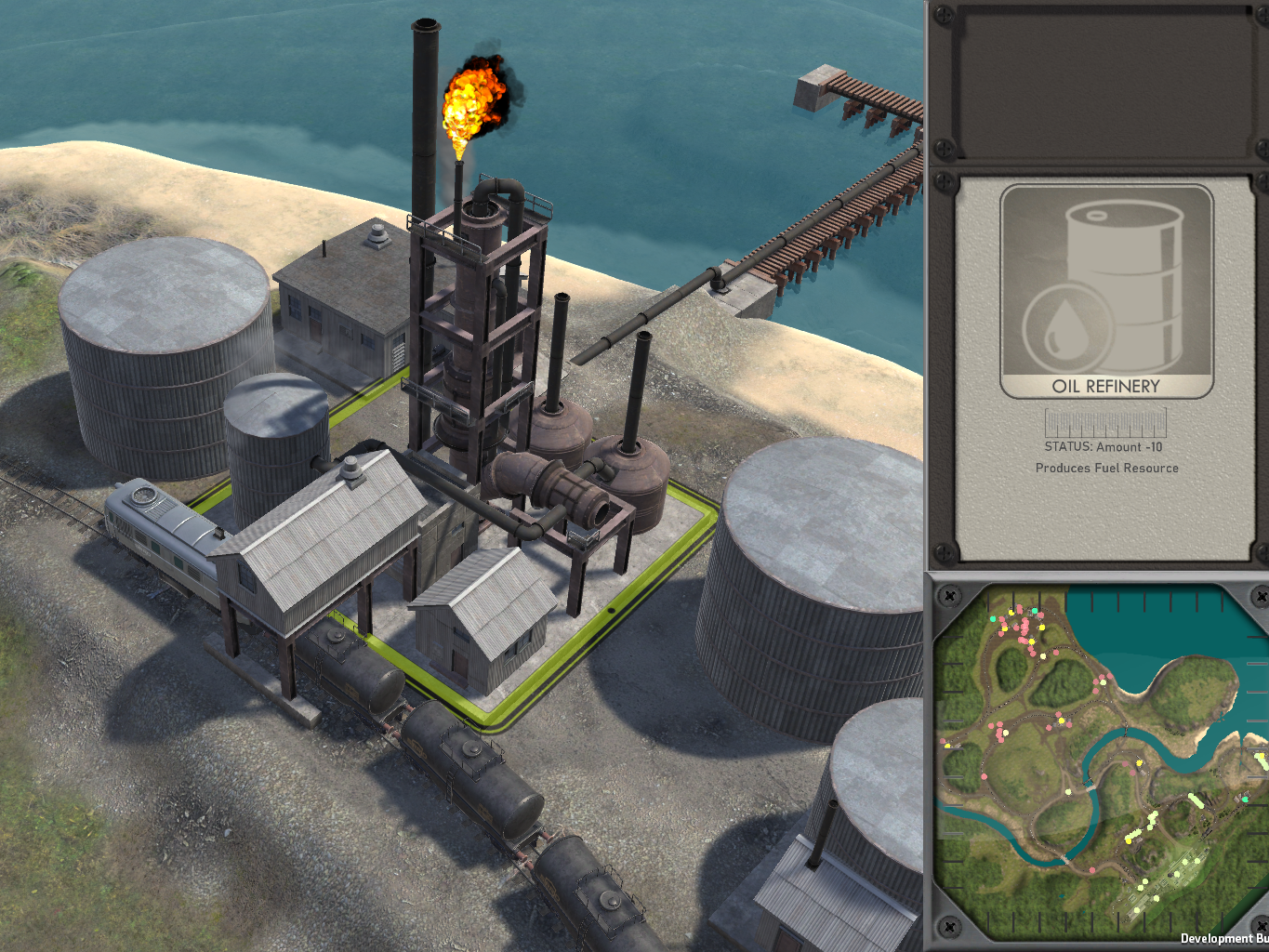 Recruitment Center - Personnel Resource