Type: Infantry/Artillery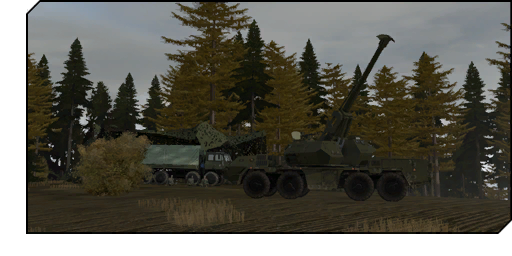 Difficulty: Moderate
Released in: v2.20

Description:
Intersection of AFMC units across our lines was successfully stopped.
Now, we are on the move to hold the initiative in our hands. We need to regroup as soon as possible and form a attack groups which penetrates into the enemy lines and cause the chaos between the AFMC units.
With this advance we will get an overview about the situation in the area which was under our control few days before.
For this purpose, were formed again an infantry platoons which will do this combat recon.
New tasks for the group OKTAVA!
After the refilling of supplies and ammo, move to the entry position near the village Kumyrna.
You will proceed with your group through this village deep into the enemy territory.
Another important point on the route to the target area (Lesnoy Khrebet, point 447) will be a village Guglovo.
We expect the presence of AFMC units in this position, so you need to proceed with caution.
Don't forget to use a pair of mortars and supporting artillery (call sign PALCAT).