​Well i spent today (+- 7 hours) at improving the sieges for warband and it is still far from done but its getting somewhere

Part 1 Attack of the city walls.
The siege will not be won at won strike, a quick walking up the ladder to face an equal siege battle, no sieges have changed. The first battle is the battle for the walls, but no soldiers spawning in the courtyard but a battle for the walls, the walls are full of enemies, troops are shooting trough the holes finally so it will be a hell of a pain to capture the city walls and that my friends this is only the beginning....

Part 2 Welcome in the city
There is a new battle system so you cant simply attack all the walls in one time, no you have multiple walls you can attack from two sides, or focus at one massive attack. But when you captured the walls what are you going to do? Take the other walls, what should be a small effort because the forces are located mostly to your side. Or shall you pierce the streets to reach the center of the city in one time? leaving your back unprotected to the enemy?
It will look easy to capture the city streets, but there are barricades setup with legionares behind them, your troops will have to climb the barricade vulnerable to a rain of pilum from the legionares and vulnerable to archers standing on surrounding buildings. There is NO retreat, NO surrender every defender will fight till dead killing as much people as needed to secure his family.

Part 3 The center
You could call it a last stand, you could call it pathetic, you could even call it heroic, but its neither of these in the heart of the city will be one final clash for victory...

Part 4 general siege improvements
The siege tower came closer, the defenders could hear the noise of the soldiers inside it they made themself ready for the impact. The ballista's shot a desperate last round and one second it seem like the tower was going down, but they were lucky the tower landed and troops entered the wall.

There it was again, the entire wall shaked as the battering ram hit the gate, you saw the dust falling down, the terrified look of the defenders on the wall. But the gate held, for now.

Earlier they had tried to climb the walls with ladders, but the soldiers that were trying to climb the ladders where shot down easily as they had no protection while climbing. Many ladders where trown down, but they had no choice then to continue.

Keeping track of improvements:

Part 1 music
well the warband music kind of sucks so i took an hour to replace that with epic music can't wait? Watch three of the new numbers!
Youtube.com
Youtube.com
Youtube.com

Part 2 pics (all work in progress, not finished)

Part 2.1 Extended main siege version 1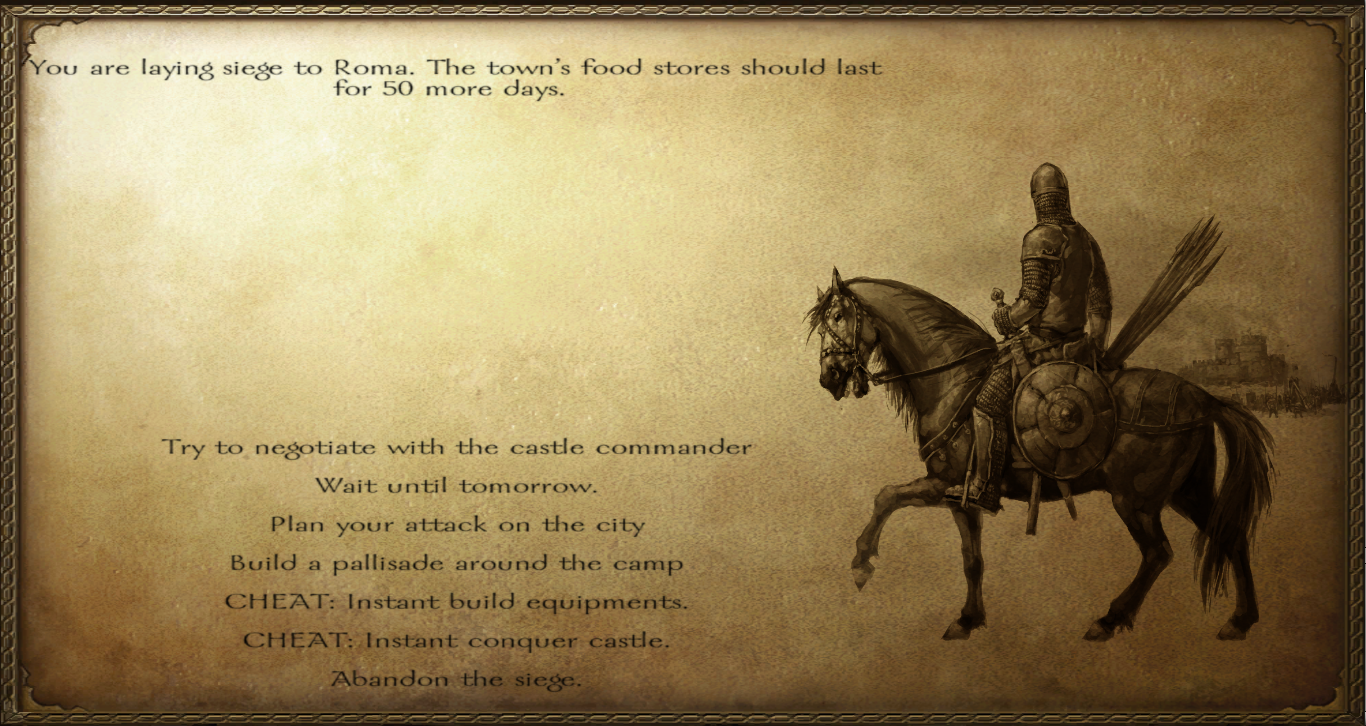 Part 2.2 Alesia 2.0 V1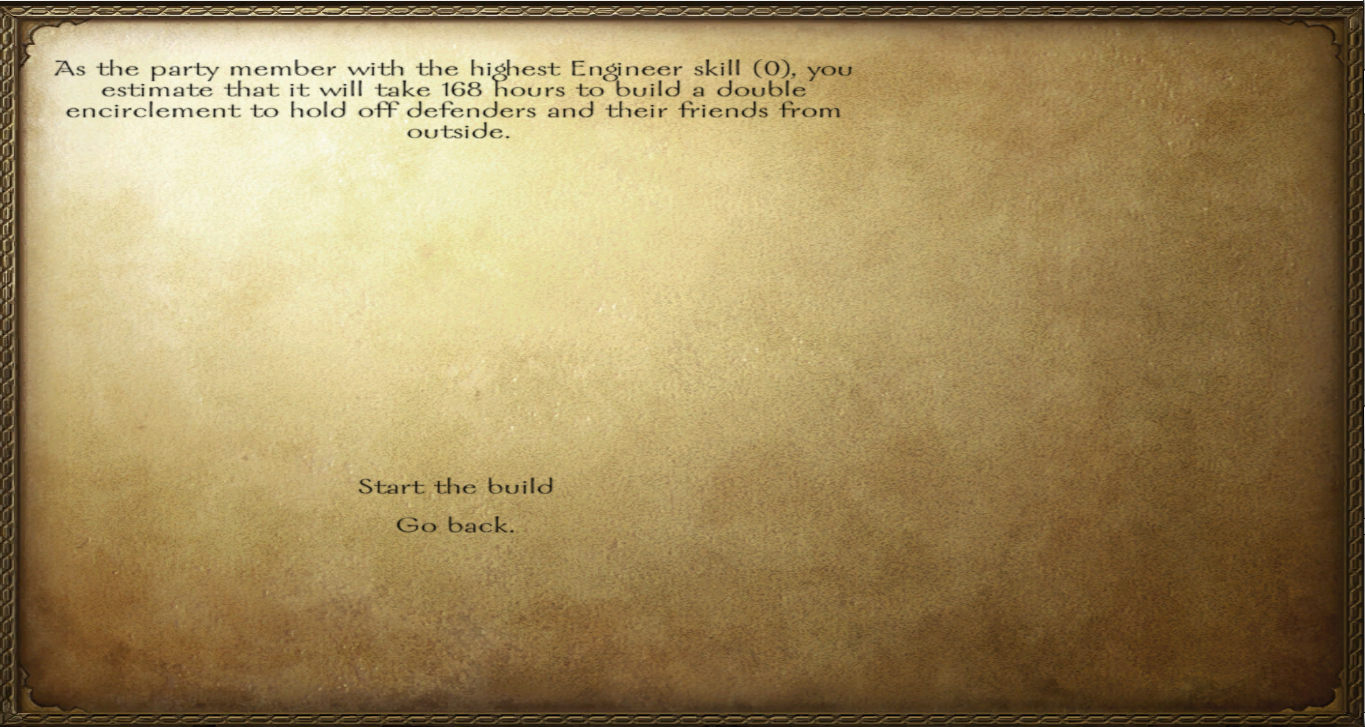 Part 2.3 Rome triple attack V1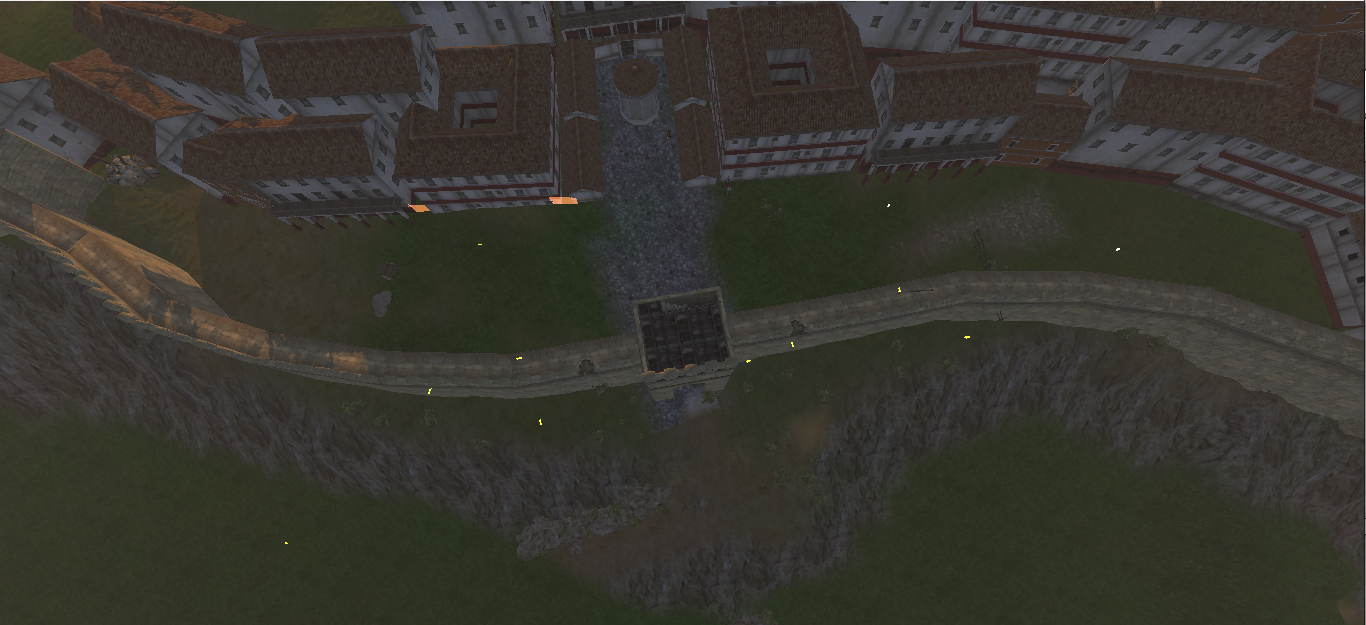 Part 2.4 Siege main 1 V1
This amazing feature is the base of the siege system, it lets you select where you want to attack and lets you choose to start a single, deul, or triple attack. The presentation gives you advice which side to pick while watching your stats: friendly, hostile, ratio, level of the walls and level of the gate.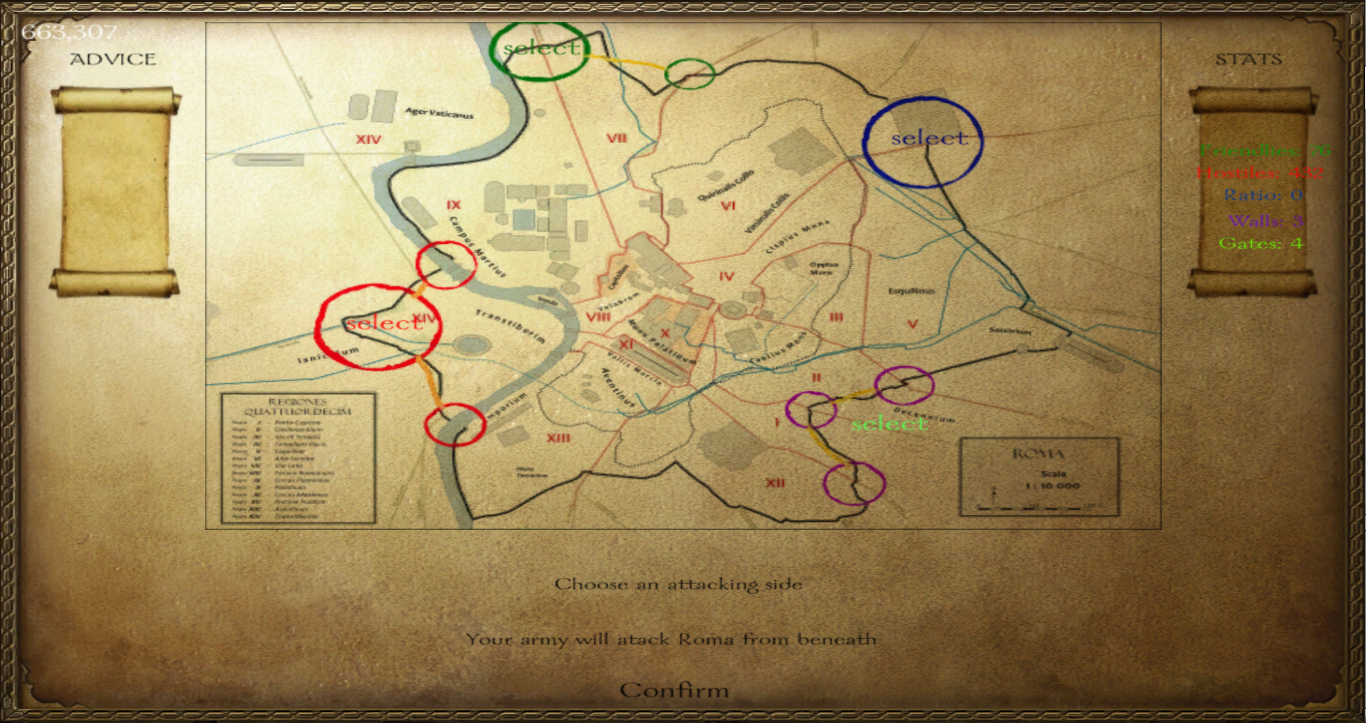 Part 2.5 siege towers deluxe
The siege tower finally reached the wall, it ofcourse was a big structure, hard to push for the men behind it. But it reached his target, the archers shot another round from its top, and the engineer came up to drop down the bridge. The bridge dropped, you could hear the sound of the ropes. Then the bridge hit the wall and the troops got out of the tower. Now the siege was really started.