New Cover Art
Hi! My name is Lucas and I'm the solo developer of Roguemance. It's a romantic roguelite about love and relationships. Today I'm gonna show you our new cover art! <3
Painting Process
I painted it in Photoshop during this week, took about 30 hours. I had been planning it for weeks, though, and talking to people about it. Here's the process image from beginning to end:
About Roguemance
In Roguemance, you explore the Heartipelago in search for love and to fight hatred.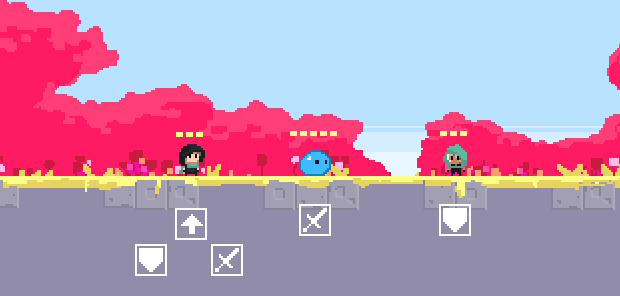 Each fight is a date! You meet love interests and then test your compatibility in combat. Roguemance is currently in prototyping (pre-alpha) stage and will be released for PC in 2018.
More info
Visit our site: Roguemance.com.
Follow us for updates: @AD1337.
Thanks, I love you! <3