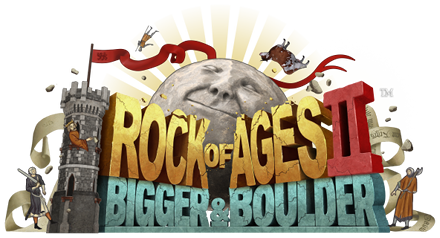 Level comparison: Scotland vs Wallachia
Hi guys. Sorry for the delay for this latest update. Starting a new year generally has us busy with a bunch of things and while many of you may be enjoying a nice cool winter, here in Santiago it feels like a furnace outside, which doesn't help too much. But don't worry; we're still hard at work making sure the game lives up to its potential!

Following our regular development blog posts this time we'll be looking at how we've redesigned one of the most characteristic levels from the first game and re-imagined it for the sequel.

Same level, re-imagined.

When we started developing the sequel we decided we wanted to bring back some of the more competitive and fun levels featured in the first game. Most of the levels in the new game are still brand new, but there were a couple of older designs that we thought were worth rescuing, and this is one of those cases.

In the following segments we'll explain what changes we did to improve the existing design and how that should translate in to a better gameplay experience.

Note: In the original game you have to fight Dracula at this point. Even though the level layout looks quite similar, we've decided that this level is now located in Scotland. Why? Just because. 40% less historically accurate, right? Any ideas who you'll get to face here?

Starting points

In all of the levels in the original Rock of Ages, the track mirroring is split at the boulder launching area, having both adversaries looking in opposite directions. We thought it wasn't very fun to start by having you give your back to your enemy, so we've tried to set up starting points that are facing each other.


We've avoided placing boulders directly next to each other in the new game. In most cases you should always be able to view your opponent in a 180 degree view radius. In some maps paths will even briefly intersect.

The narrow section

Another area we decided to redesign is the center of the level that featured a narrow segment with steps. Many people disliked the steps because they killed any momentum you may have gained at that point (and blocking the boulder should be consequence of unit placement, not level design). So to address this problem we decided to replace this area with a bridge.


Instead of making steps in this area we made it narrower, which presents its own challenge. But a fast boulder that is able to avoid enemy units should be able to move through this part at a good speed. We also decided to limit the areas where you can place units to the checkered sections, because defending the complete bridge was too easy without these limitations.

The shortcut

We wanted to keep the shortcut in the middle section that rewards players that take the "leap of faith" and are able to cover both jumps.


The smaller platforms are still easy to defend to dissuade players that want to take the risk. The jump is also a little harder for regular boulders, but much easier for light boulders like the giant balloons. Setting up your roster with two different boulders might be a good idea in this level, to cover both paths (take the shortcut or the bridge).

Near the castle

The final segment that leads to the castle was also repurposed to support more interesting gameplay. This section was fun in the original, but very hard to defend effectively.


The old layout which features several round-like rocks really prevents you from setting up a good defense, because these rocks are easy to jump over/past, invalidating most of the usable terrain.

All levels with good design need to feature areas where defenses can be more effective. We decided to include a stone arch that serves as a choke point, since the entry and exit can be blocked quite easily (you can't build directly below though). Additionally, it's expected that many players will want to set up defenses in the final segment of the level, just before the castle, so we wanted to provide a good landmark to assist with such defenses.

And that's everything for this blog post! Hope everyone likes the changes for our "version 2.0" of the Wallachia level. Stay tuned that we'll be posting some news on Patricio Meneses' music in our next blog post, which should be just around the corner.
---