Disclaimer: All Pictures used with the permission of the respective owners
Breakdown of an Industry

I still remember May 2006. Back then, I was Head of Community Management at JoWooD, a position I had been promoted to after a difficult re-structuring of the entire company to escape bankruptcy, and times weren't easy. However, when the news about what happened to Rockstar Vienna, the state-of-the-.art studio back then in Austria, all of the Austrian game development business was in a state of shock. ~ 100 developers on the street, overnight - that is something our small country in the heart of Europe hasn't seen before.
But it wasn't a singular event: JoWooD itself closed Studio Ebensee, the creators of Industry & Transport Giant and therefore perhaps the most influential development during the early years of Austrian game development. Trying to cut costs everywhere didn't save JoWooD in the end - some years later the publisher of games like Gothic and Spellforce followed into oblivion.
Many Austrian game developers and game publishing employees switched branches or fled into the International industry. I found myself working in France, Belarus and Munich to keep my family fed without abandoning the games business. As exhausting these years were, I needed the money and the experience to get back home, back to Austria, and back into game development - this time with my own IP, developed in Austria.
Coming Home
Carried by the great support both from the FPSC and the IndieDB community, Into the Dark made it from a small prototype to a full.scaled game to a successful Steam release.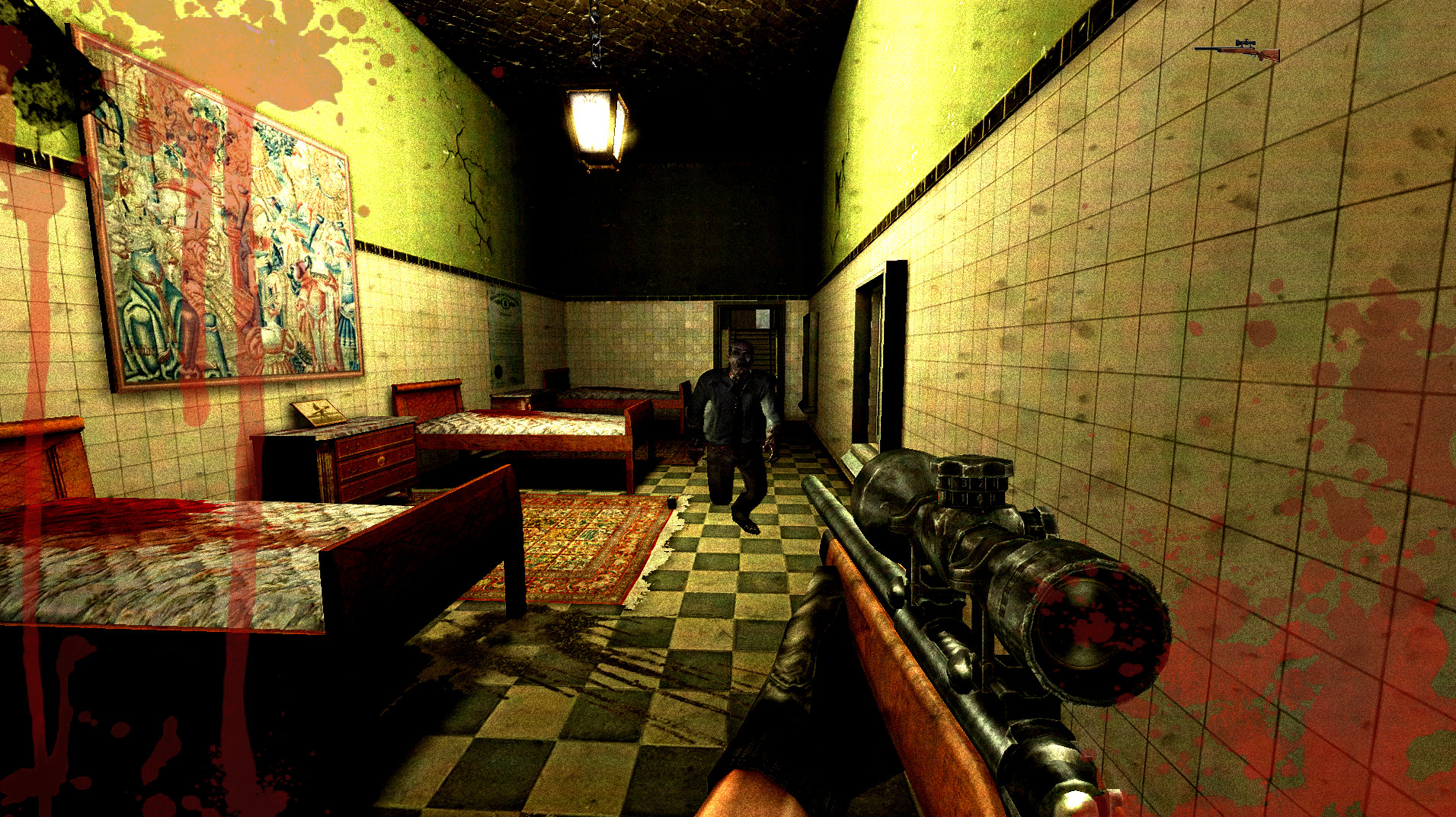 Don't get me wrong:

We got a fair share of bad, even horrible reviews. Game journalists and players alike blamed bad graphics, glitches, bugs and some (very few) even described something they misinterpreted as "Racism" - not understanding the irony used to criticise Fascism and Racism in-game.
But we also received critical acclaim, praising reviews, a 100% score on gamer-arena, dozens of awards including some "Game of the Year" trophies. And, more important, we got a strong follower-ship of loyal fans. Not blind ones, they still see our errors, they keep us pushing harder through patch after patch, and in the end they are the reason why, 2 years later on Steam, "Father's Island" is a 90% positive instead of an 45% one.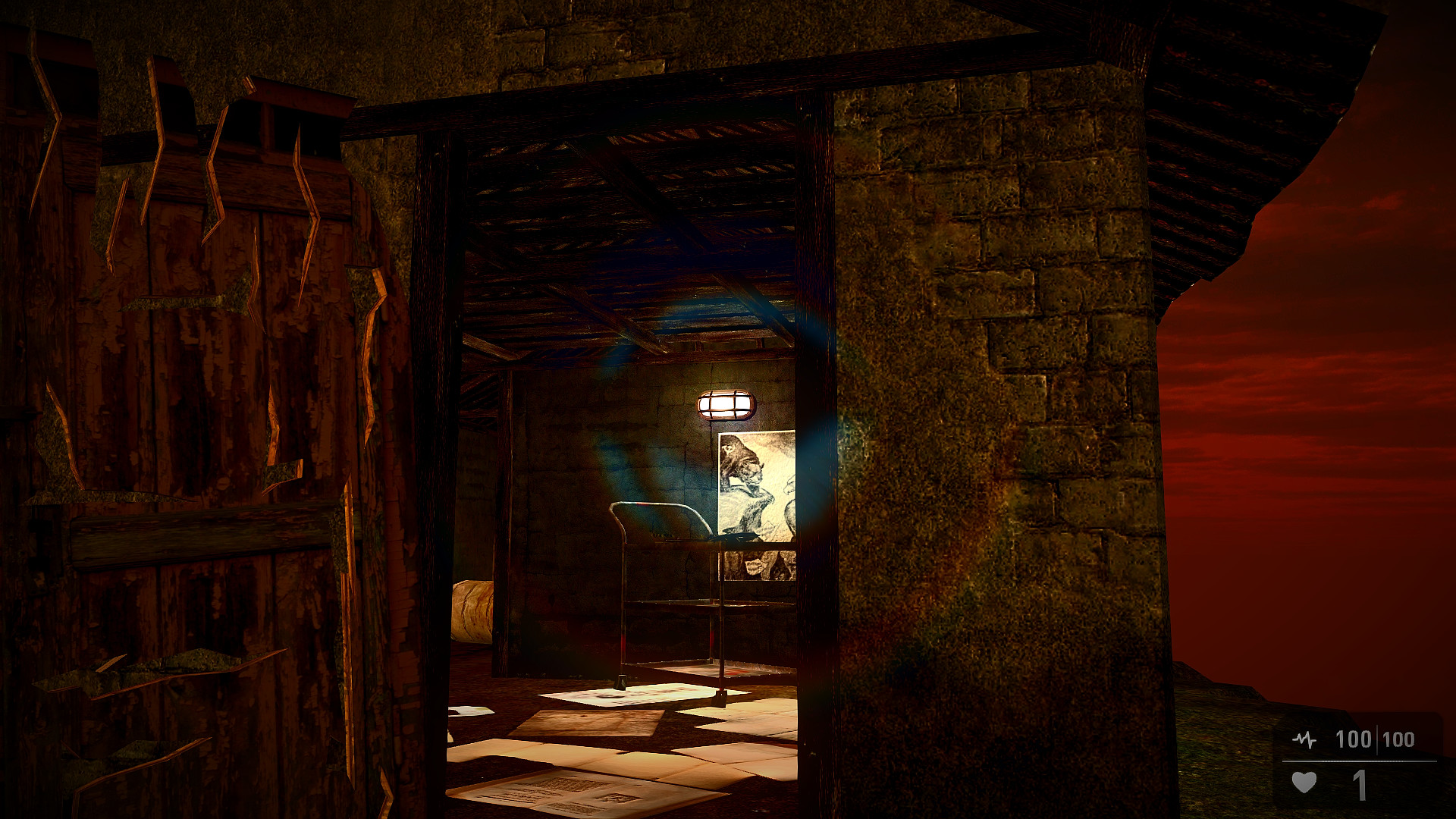 The other Austrian devs and their latest games
However, these days are showing HOW strong todays Austrian game development has become. Several new releases, games ranging from small Indie games to really ambitious productions are seeing the light of the day.
Atomic Butcher: Homo Metabolicus
We welcome "Das Humankapital" among those Indie Devs who have succeeded in getting a game on Steam - and, more important, a really good one!
"Atomic Butcher: Homo Metabolicus" is a real gem of gritty, sinister, fast-paced action gaming and we from Homegrown Games would love to see many more such games following.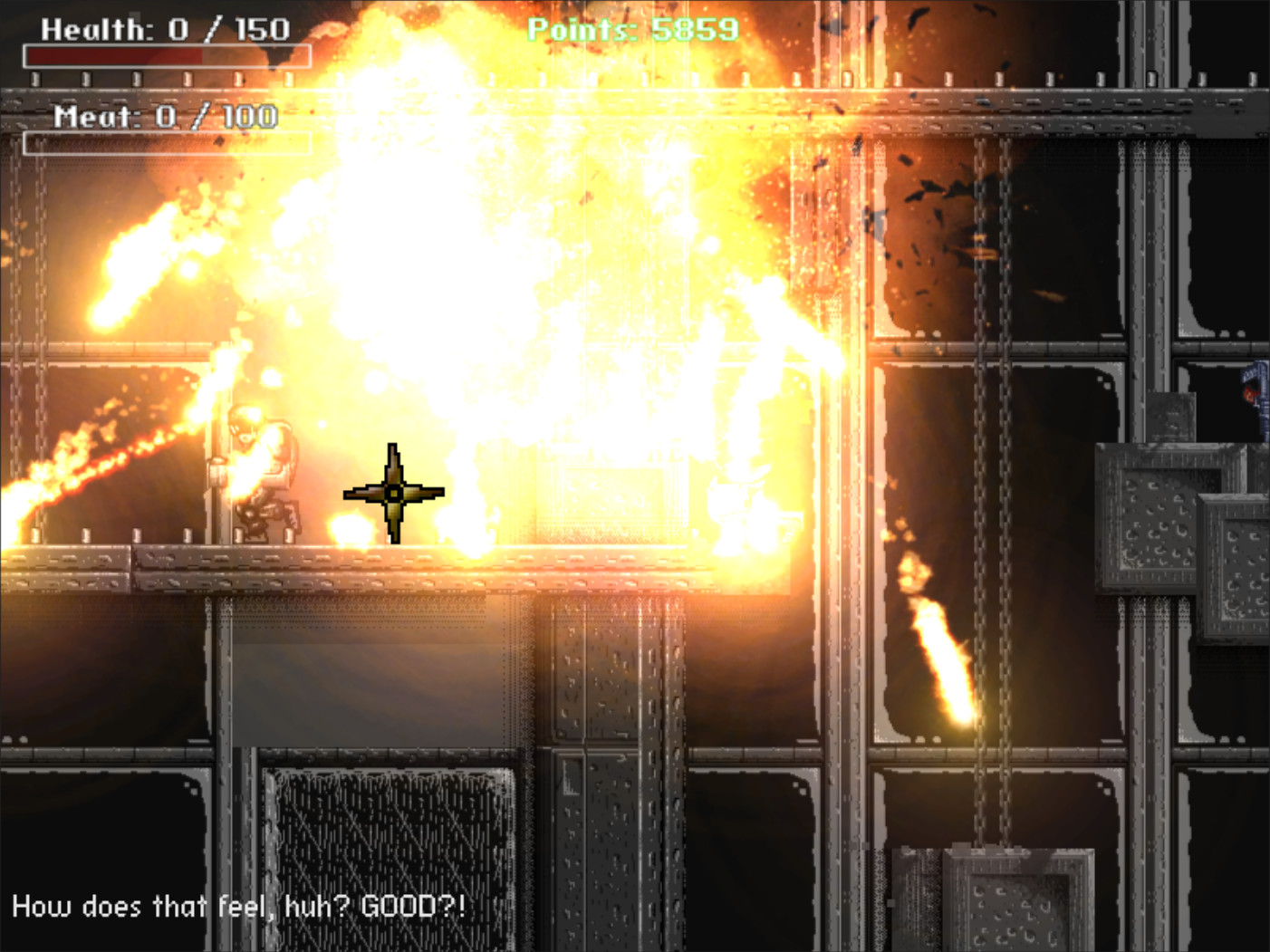 A new publisher
Another debut on Steam, this time it's a game consulting / publishing company from Styria (you know, the origin of Kernöl and Arnold Schwarzenegger. We love their first Release "Timber!" because of it's modest and still entertaining approach. Oh, and of course because they have a reference to Homegrown Games inside...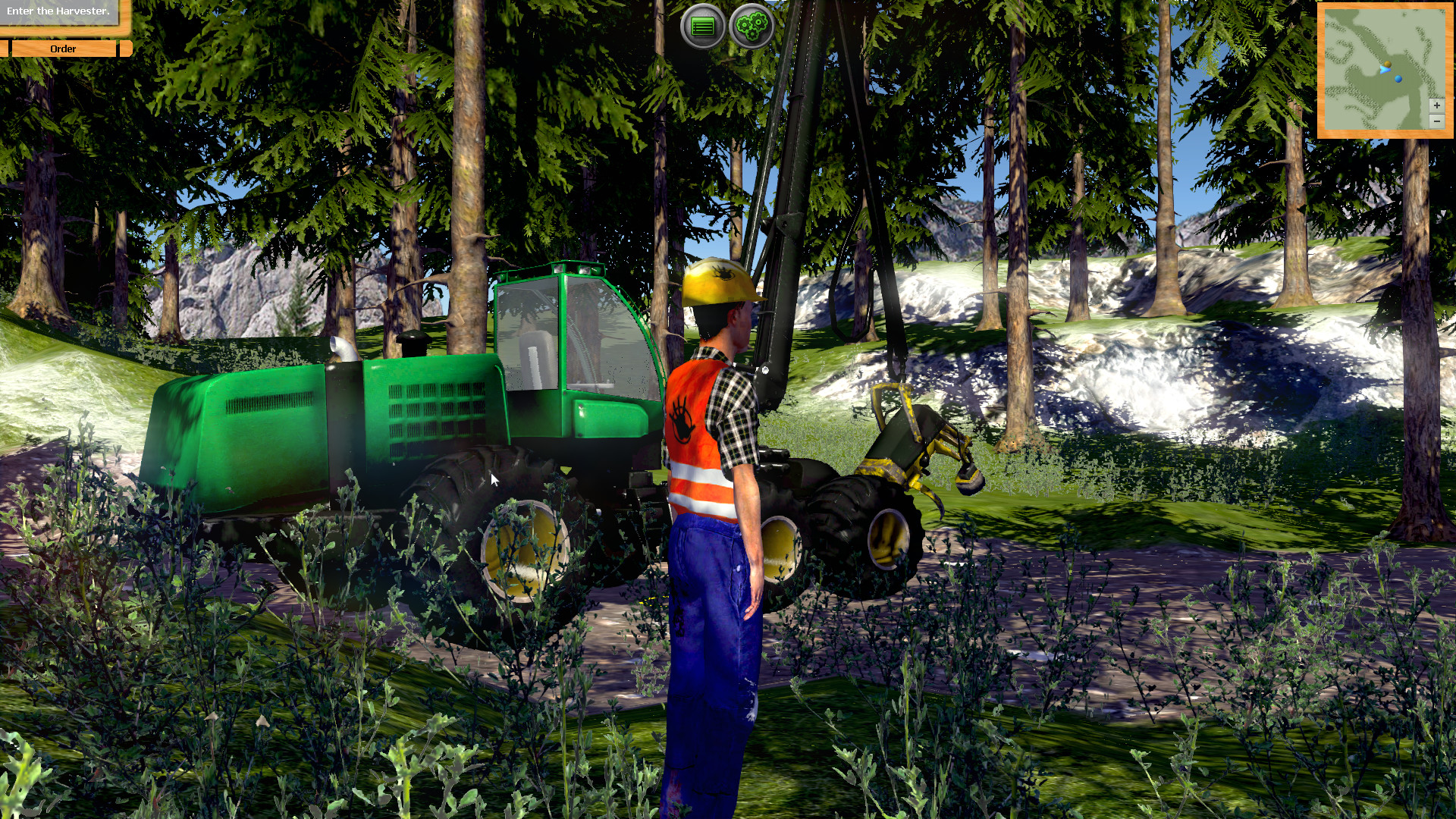 Look at the beautiful logo on the helmet and outfit - kudos :)
Realms of Arkania
All respect and a deep bow goes out to fellow Austrian game developers Crafty. After their very rough start with "Realms of Arkania - Blade of Destiny", they did not only patch the game over more than a year into a really play-worthy state, no, they also pulled off the impressive stunt of getting the second instalment of the legendary "Nordlandtrilogie" on the way.

This time, they are doing it right, and the Early Access version on Steam is already very promising and a feast for every hardcore turn-based RPG gamer out there. We recommend taking a look and joining the party with an own party - pun intended. If you are familiar with "The Dark Eye" (Das Schwarze Auge) Pen & Paper, go for it!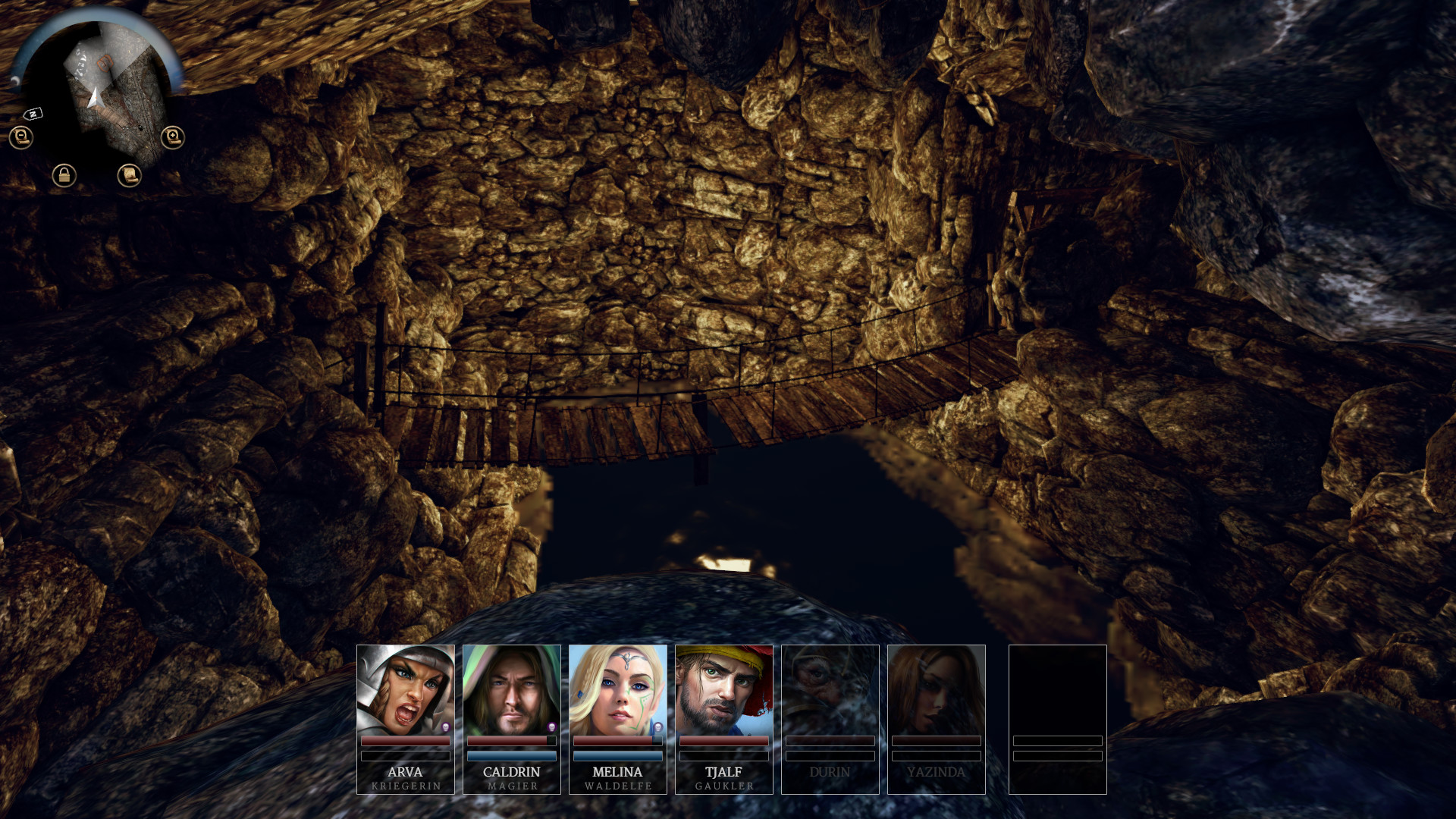 As we had made the DosBox-Implementation of the original Trilogy some years ago, we are very much looking forward to the journey of this Early Access to full-fledged experience.
The Lion's Song
A project I am very proud of being associated with, as I have contributed with some Steam Distribution and Producing consulting. The colleagues from Mi'pu'mi Games have featured me as lovely grumpy old man with bigger-than-life eye bags in the creative credits section.
"The Lion's Song" is currently with 95% positive out of 678 reviews one of the best-rated game on Steam ever, and the first episode is free!
Winner of the Futurezone "Game of the Year 2016" award and nominated for the upcoming German Developer Awards "Best Story" and "Best Indie game", this one is a real gem you shouldn't miss. And if you are curious how the story evolves, the best news might be for you that the second episode is released today!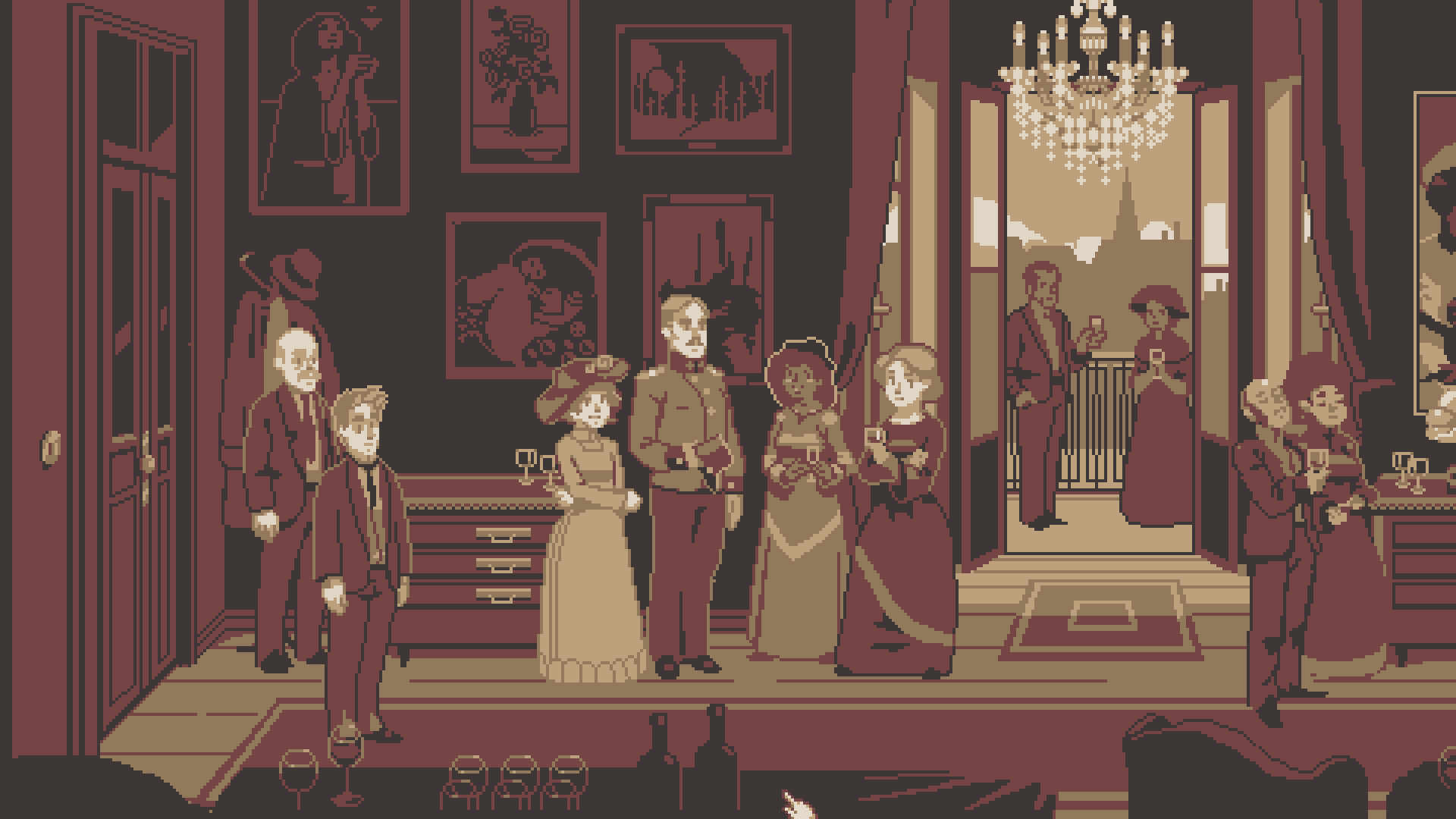 "Episode 2 - Anthology" follows the aspiring painter Franz Markert. I really loved playing his adventures!
Big in Business
Of course these, most recent, releases are not the end of the line. Mi'pu'mi is working on the Hitman games series, Austrian developer Cliffhanger showed some great talent for RPG and tactics with their Shadowrun interpretation, companies like Sproing and SocialSpiel are well-established and the numbers of both people in the Austrian Game Industry and the one of small indie teams is going up steadily.
As a matter of fact, there have been voices that the bankruptcies and shutdowns of the past have actually sparked the Austrian Indie boom - I am not sure about that, but it could be one of many reasons. Another one is the location in the heart of Europe, where many creative minds from the former "Eastern European" states come to study, live and work. Most teams in Austria, even the smallest ones, have a multi-cultural approach and vibe. The Indie scene is well-connected and new companies are seen as colleagues and brothers in arms rather than as competitors.
If this spirit lives on, I am pretty sure there will be many more remarkable games!
From Austria with Love,
Ivan
Homegrown Games