Installation Guide for Beta 0.21
To start off you'll need a couple things.
First your game must be patched to at least 1.03 (1.05 and 1.06 are fine too)
Next you'll need 7zip which can be found at 7-zip.org
Next create a folder somewhere on your computer I've chosen a folder called BOB in my user directory.
Using 7zip extract to this folder.
Your folder will now look like this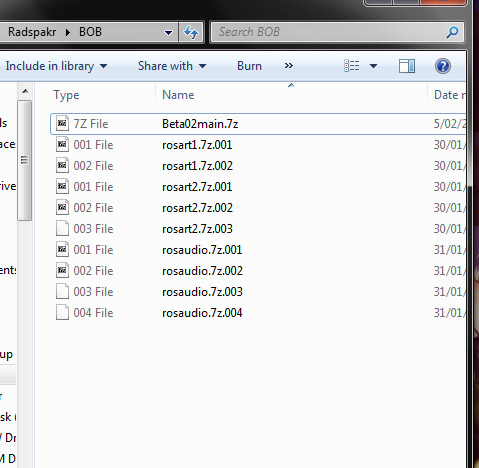 Now again in 7zip open extract Beta02main.7z to your folder.
(This file contains the code, asset.dat, launcher and text files)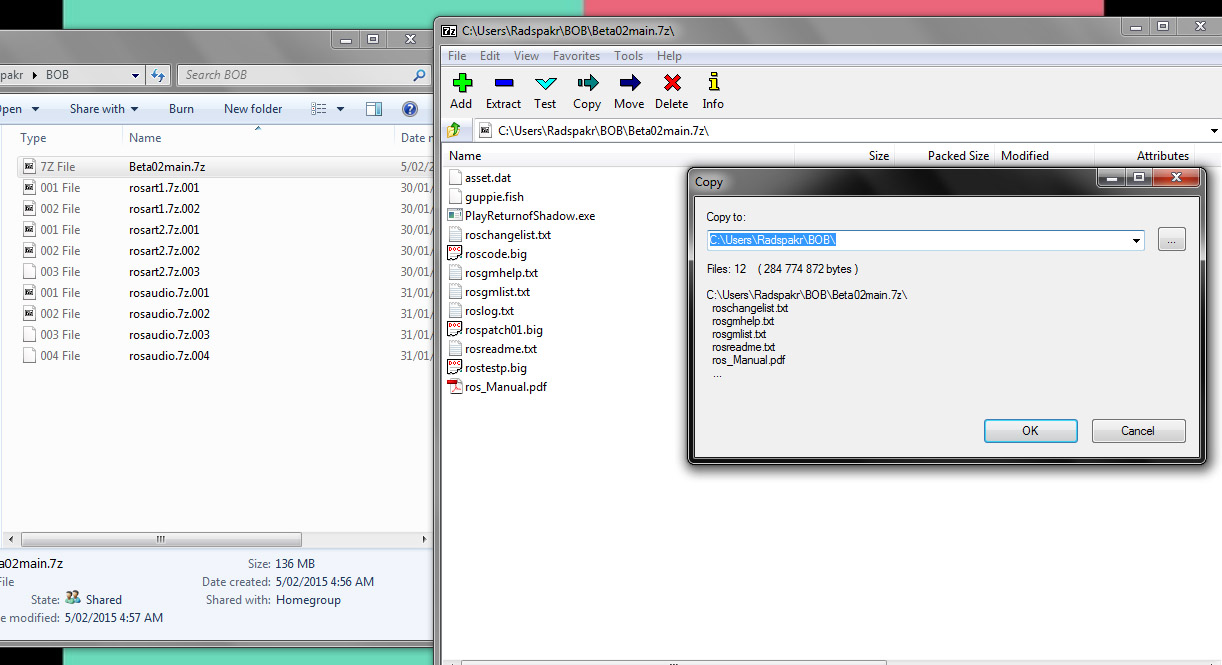 Next extract rosart1.7z.001
(This file is the first half of the art)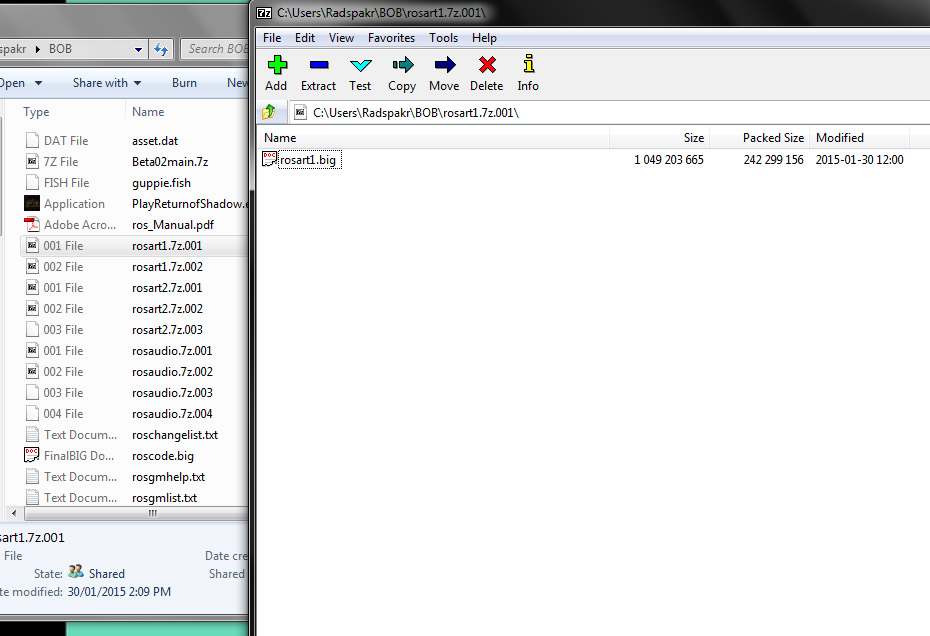 Next extract rosart2.7z.001
(Second half of the art)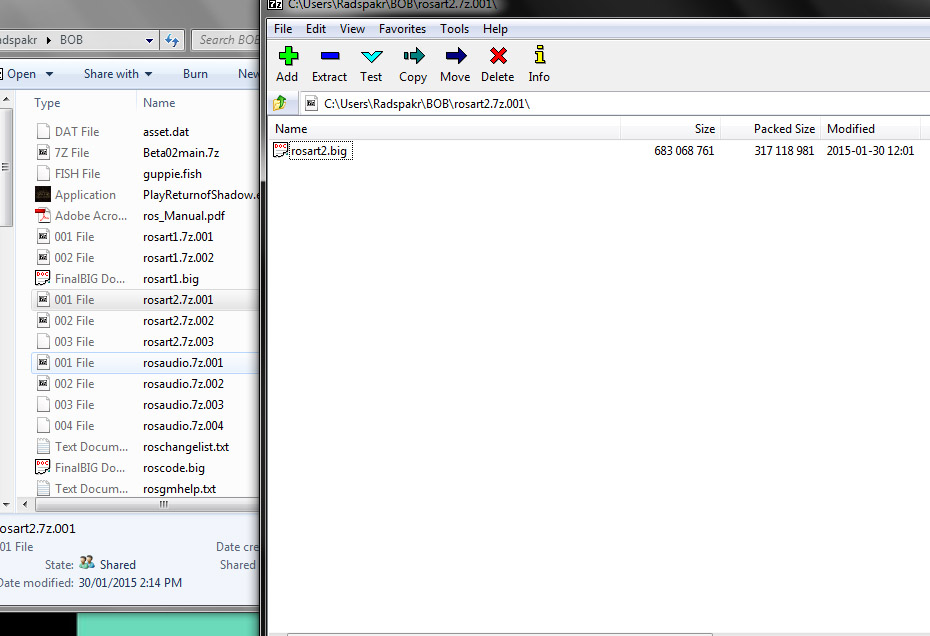 Finally extract rosaudio.7z.001
(This is of course the audio and the cause of the No cd error the game tries to read this file and fails)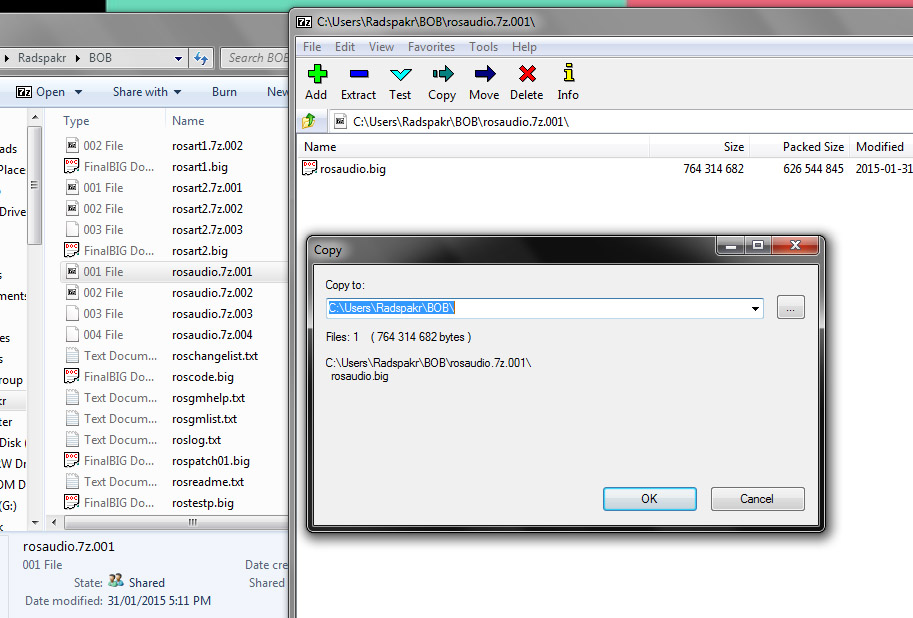 Your folder should look like this.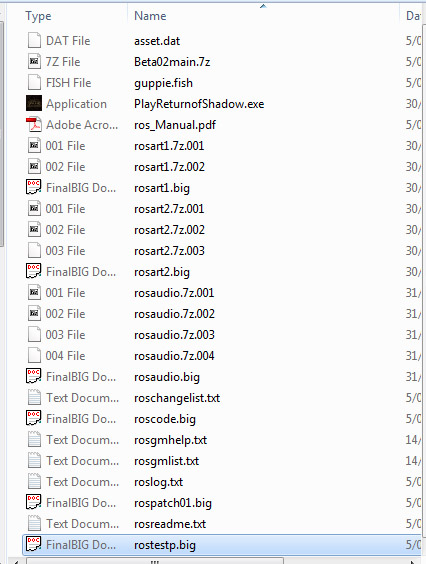 Next download the Installer/Uninstaller tool
Run the uninstaller first if you have installed Return of Shadow previously this will remove the old file versions.
Next drop the Installer tool into the folder and run it.
ros_installer.exe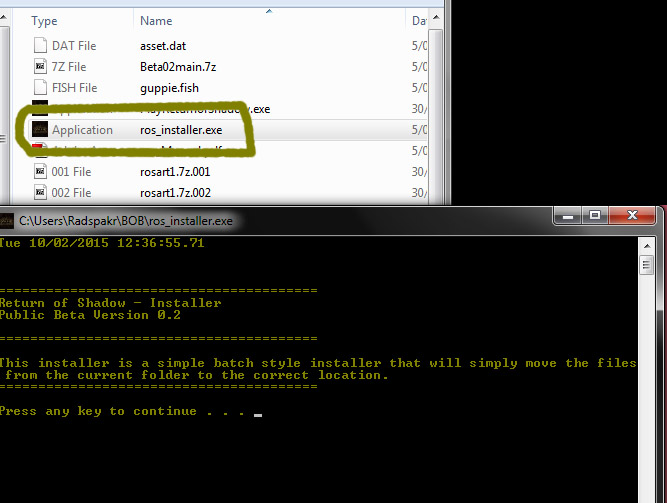 This file will move the files to the correct location.
Now move the launcher PlayReturnofShadow.exe where ever you want it, like the desktop.
Return of Shadow is now installed.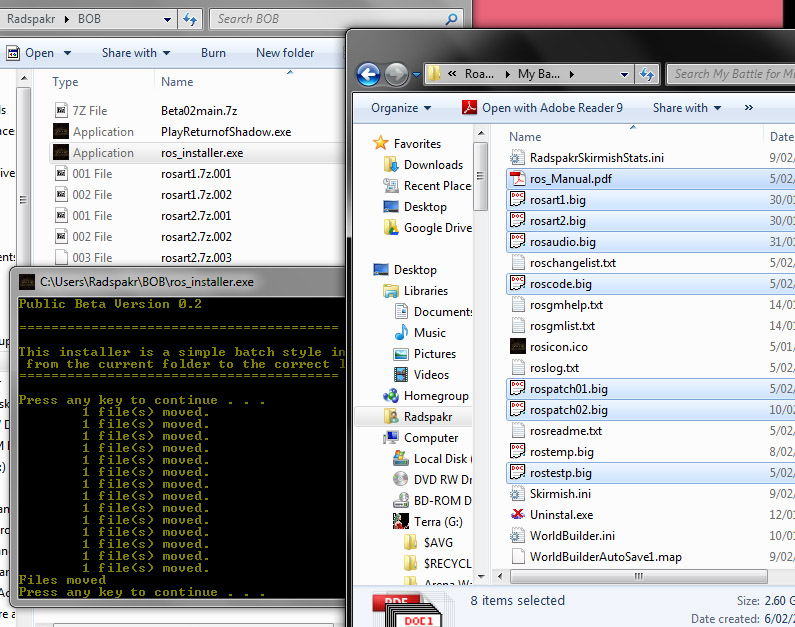 (I highly recommend keeping the Beta02main.7z since it contains a back up of the asset.dat file, on rare occasions the asset.dat file is deleted by the launcher and will need to be replaced)