For reminder, a short summary on what is the aim of this mod: it tries to improve or replace the textures in game to improve the graphics and increase the realism, but at the same time keep the original feel of the game. The original MoHAA was created under eye of Steven Spielberg with special color palette and aesthetic style in mind, and in this mod I'll be trying my best to retain the special atmosphere created by it. The new character skins are using vanilla textures as base, and some textures are basically kept as they are, just resized and upscaled and with added details.
Presentation of changes: Increased variety
All factions characters were retextured. All characters have proper uniforms, smocks, jackets, coats etc. that were assigned to their units.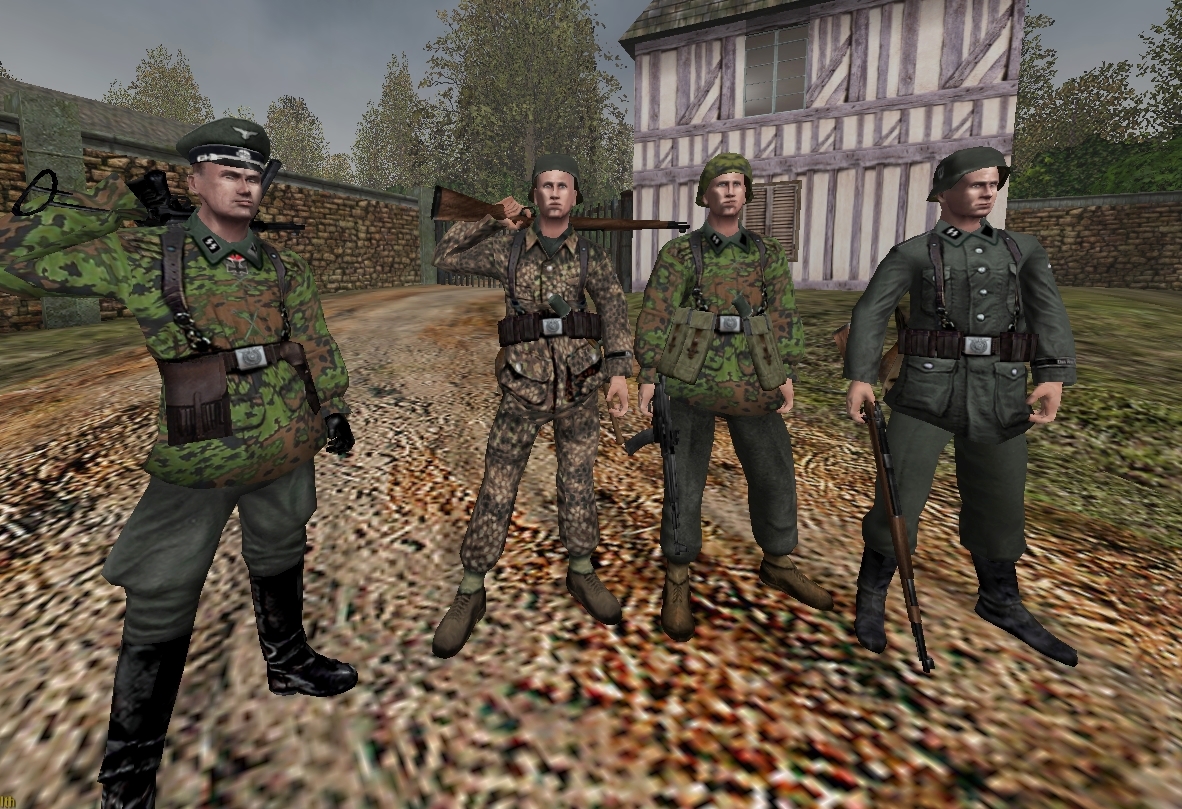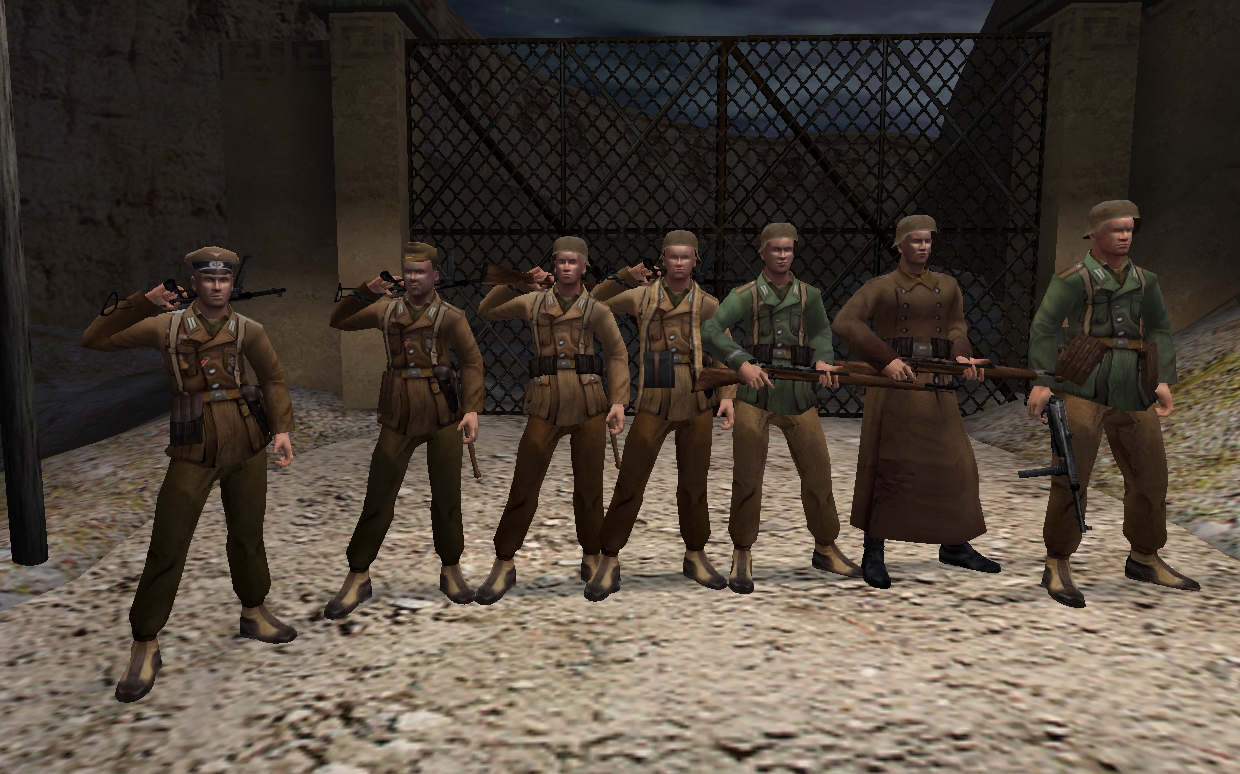 Top: Waffen SS Panzergrenadiers variety (officer, dot camo uniform set, oak camo smock, no camouflage)
Bottom: Afrika Korps infantry variety (various tropical uniform color types, new tropical trenchcoat added)
You can easily notice a veteran soldier and those in charge. Depending on rank, role and experience, the characters will have differing appearance: you can notice the variety of insignia, shoulder boards, stripes, collar tabs, medals, badges and much more. Depending on weapon they have, they will have proper equipment to it: magazine pouches, holsters, or ammunition belts. Here you can notice a squad leader (NCO) on left with shoulder boards and collar braid, and on the right veteran sniper - wearing camouflage hat and trousers.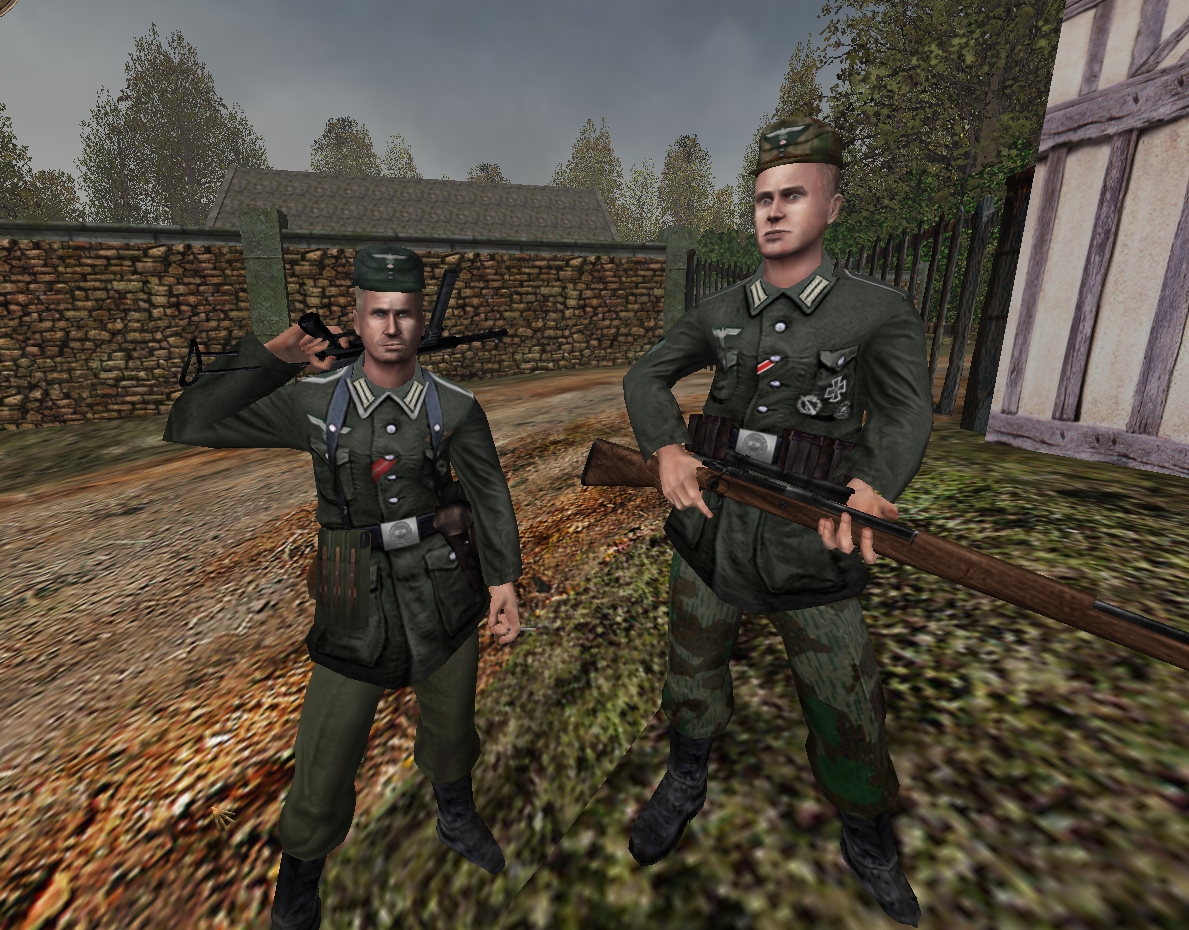 Heer infantry veterans: squad leader (NCO) and sniper
Details: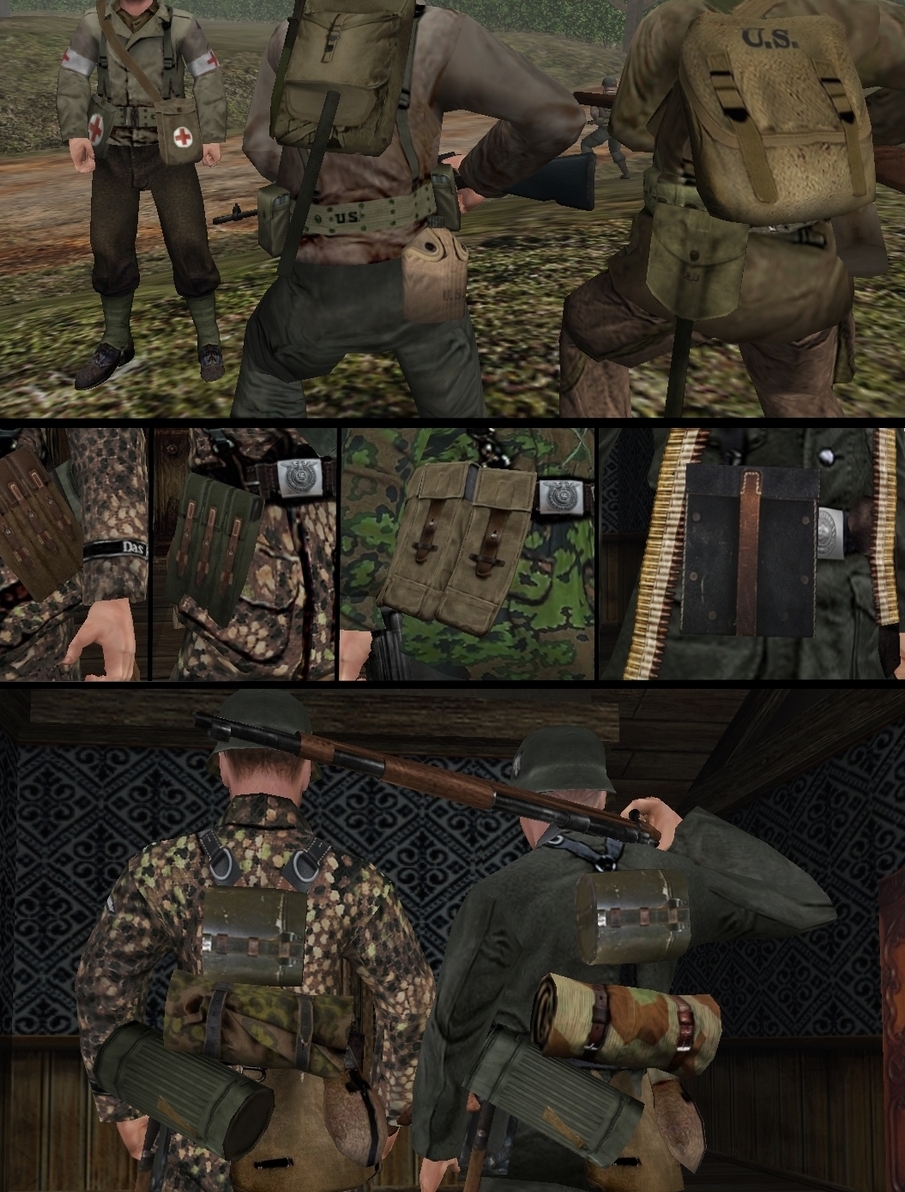 All details like gear was retextured too, using real photos as references. Each weapon has proper pouches for magazines, and the soldiers carry proper equipment.
MP characters were reworked too, with proper sleeves in first person view: every skin you choose will have properly changing view from first person.


The mod also goes deeper into game, increasing variety to characters in SP missions. For example in missions undercover you will keep the uniform on you until the mission changes (it won't disappear magically the moment you become detected), after destroying tanks the proper tank crew will exit the tank instead of random soldiers, and in Omaha Beach sequence the missing characters were added back: most notably US Engineers from 5th Special Engineer Brigade and US Navy infantry from Shore Party as radio engineer. These characters were made for vanilla game, but for some reason they weren't added. Now they are :) The infantry storming the beach are also given more variety, and have multiple variants for both Rangers and 29th Infantry soldiers.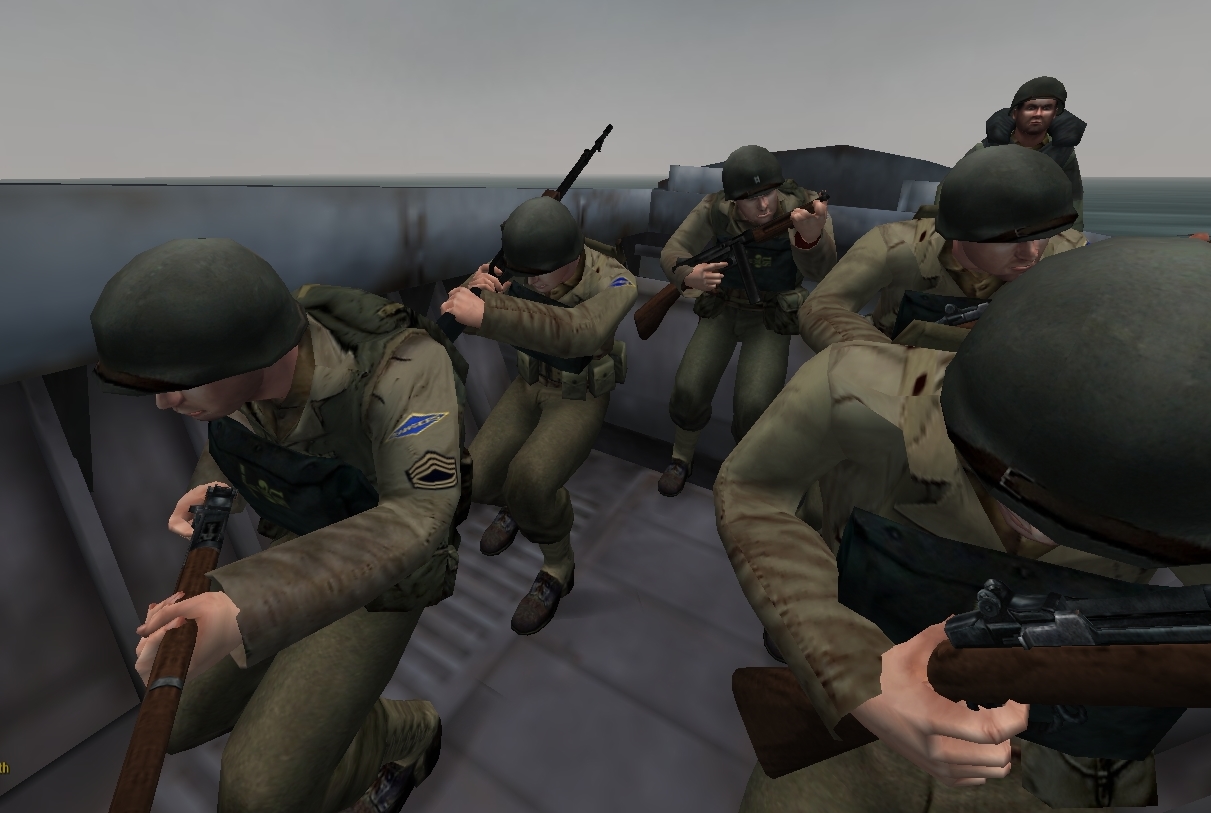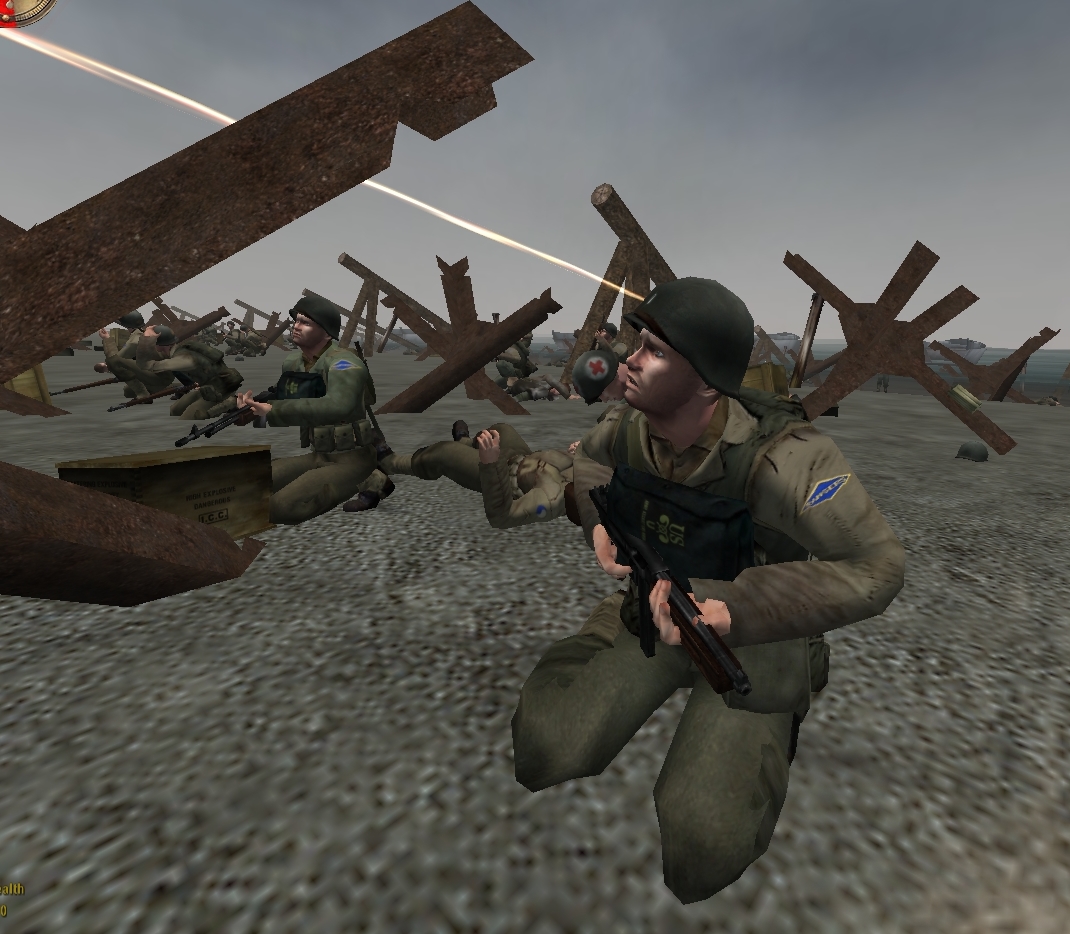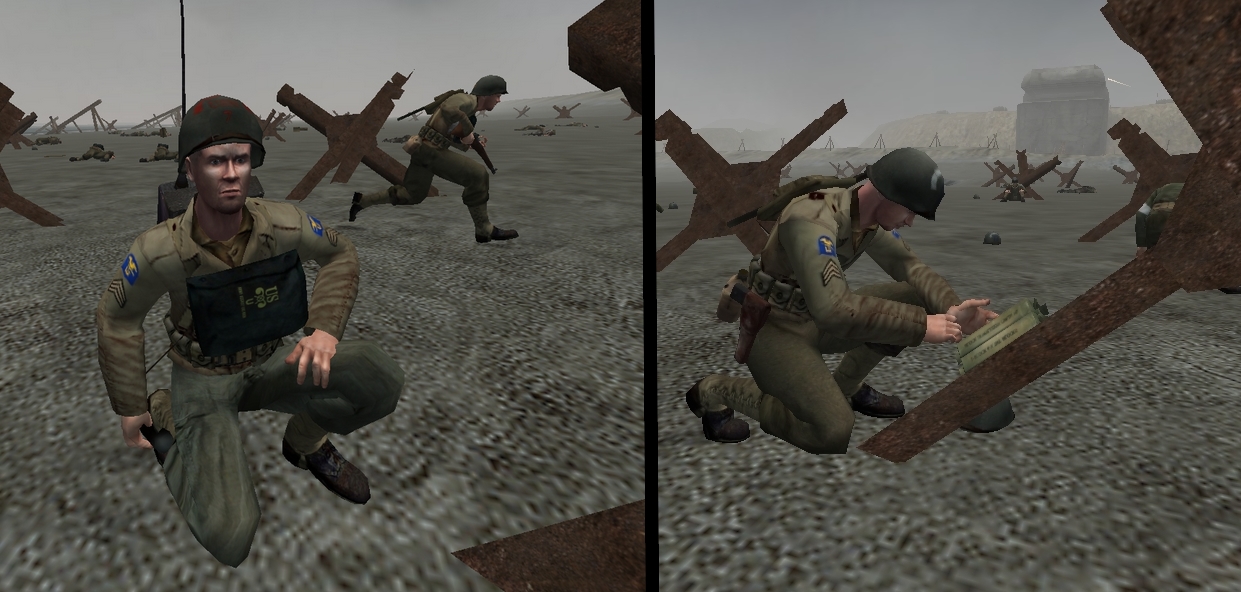 USN Shore Party and Special Engineers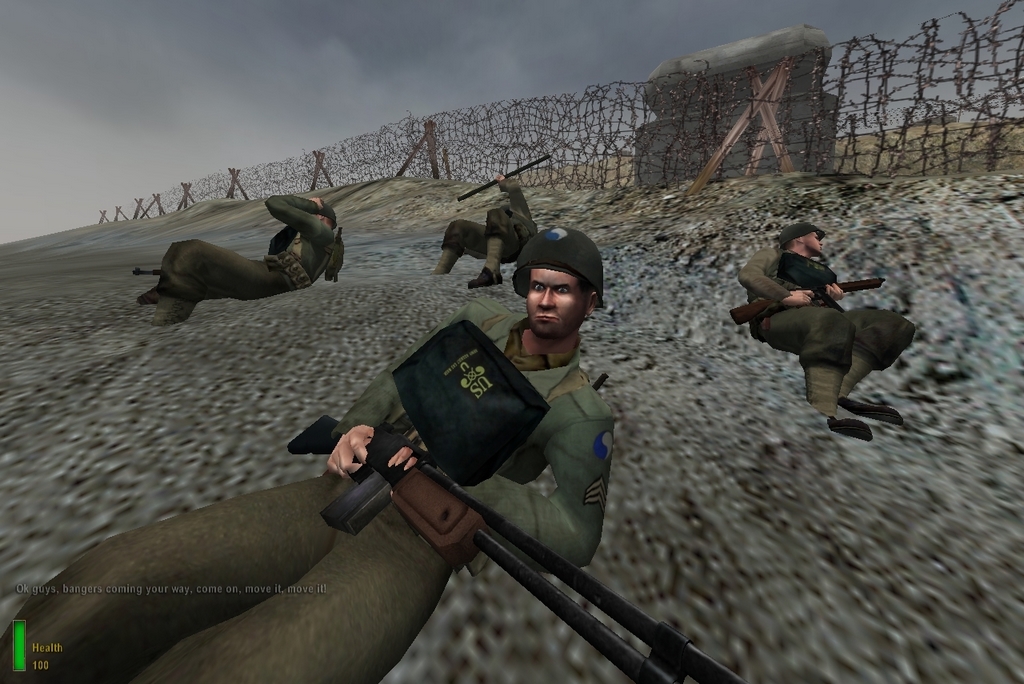 Increased variety - soldiers on Omaha have multiple versions of uniform attire (standard and HBT, and assault vests for Rangers), stripes proper to rank, and insignia: 29th Infantry Division and 2nd Ranger Battalion
The last part is also replacing other textures. This is still WIP, but so far I managed to replace textures of german magazines that you can find in campaign, so now you can see what they are about (only military magazines, no hardcore nazi stuff added there).
I think that makes background more fun to explore. I want to do this with french pictures there, wall paintings (some paintings that are in game are very nice and made by famous european painters), ads and crates, so you can see them all in HD.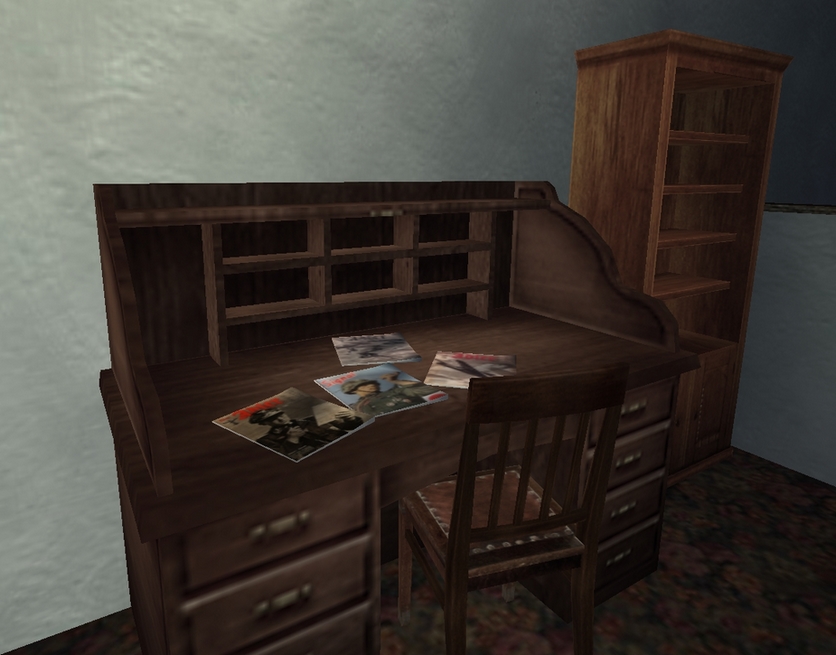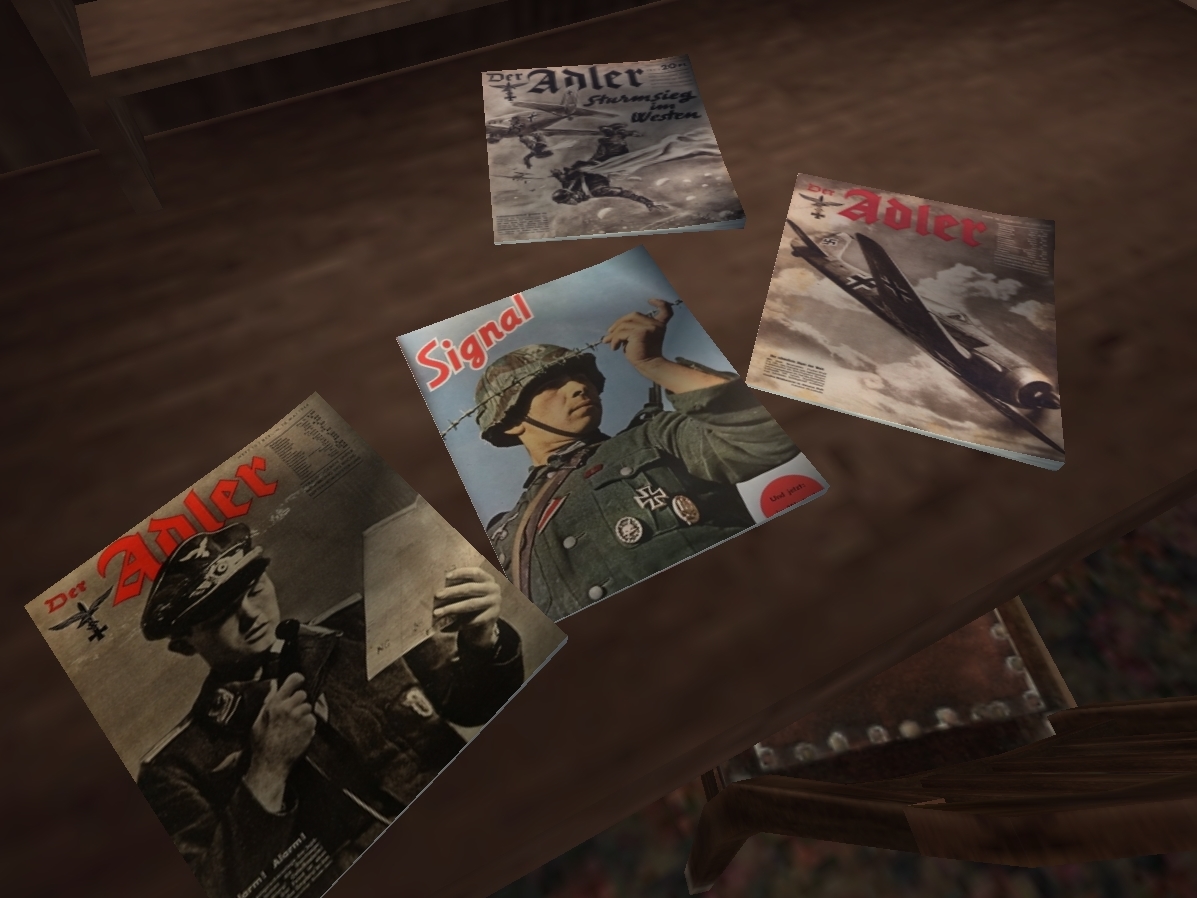 So far that's it. What I release is BETA now, so that means there might be bugs and errors, and it would be nice if you'd note them and report so I can fix them for you as soon as possible.