Hello fellow gamers,
It's been a fun couple of weeks at Dream Harvest towers. Events, new partners, and a mini tournament….. oh, and we're getting closer to launching the Closed Pre-Alpha.
So where to begin?
Reading Comic Con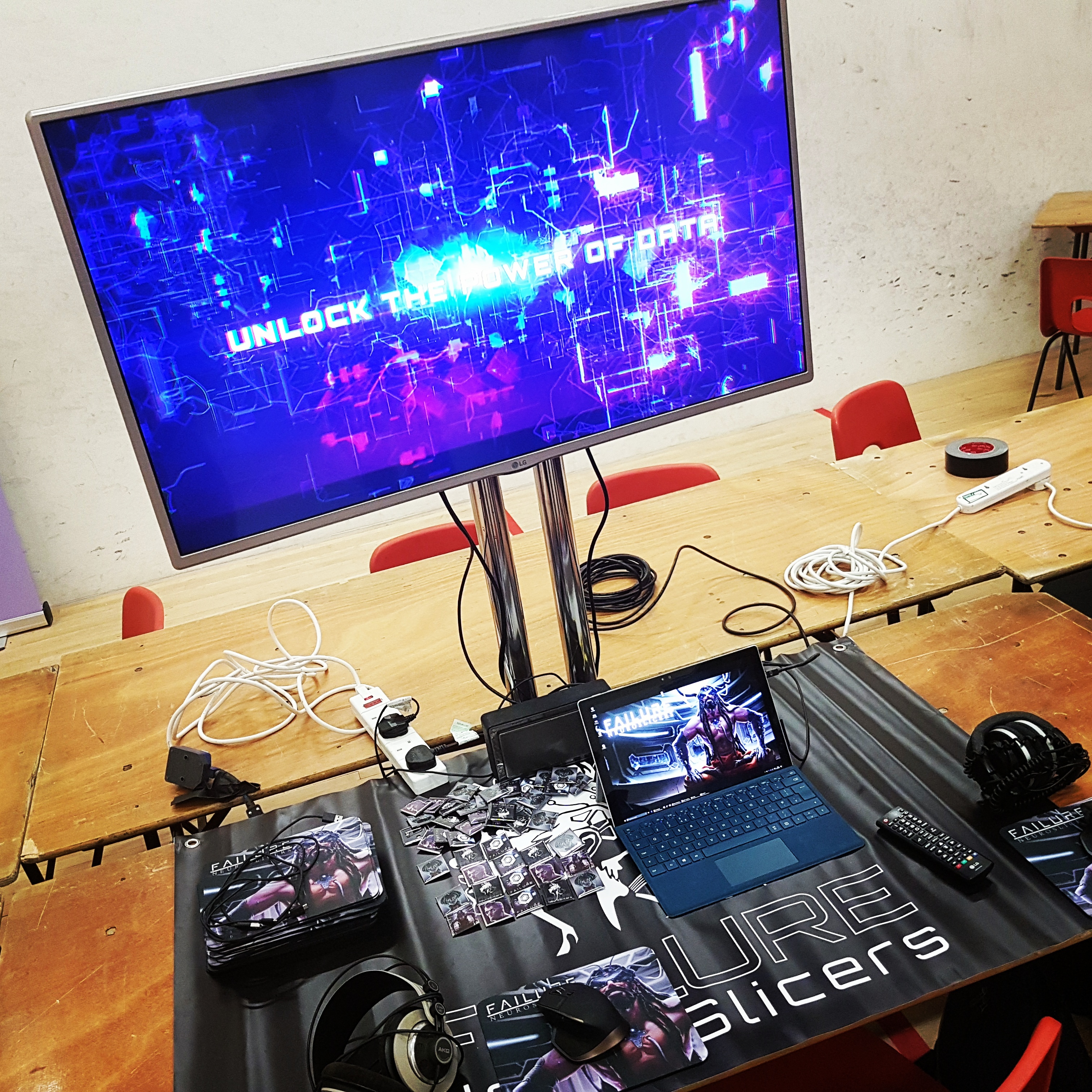 [All Setup (minus the Alienware Laptops) for Reading Comic Con]
We were invited by Dean "Noaksey" Noaks to Reading Comic Con over the past weekend, a great little event. Justin, Milcho and for the first time Dan managed to make it down for the weekend. It was great to have Dan, our composer, experience one of these events for the first time and judging by the photos it looks like he had a good time….. That was until the end of the day when he looked like a zombie…...these shows are exhausting!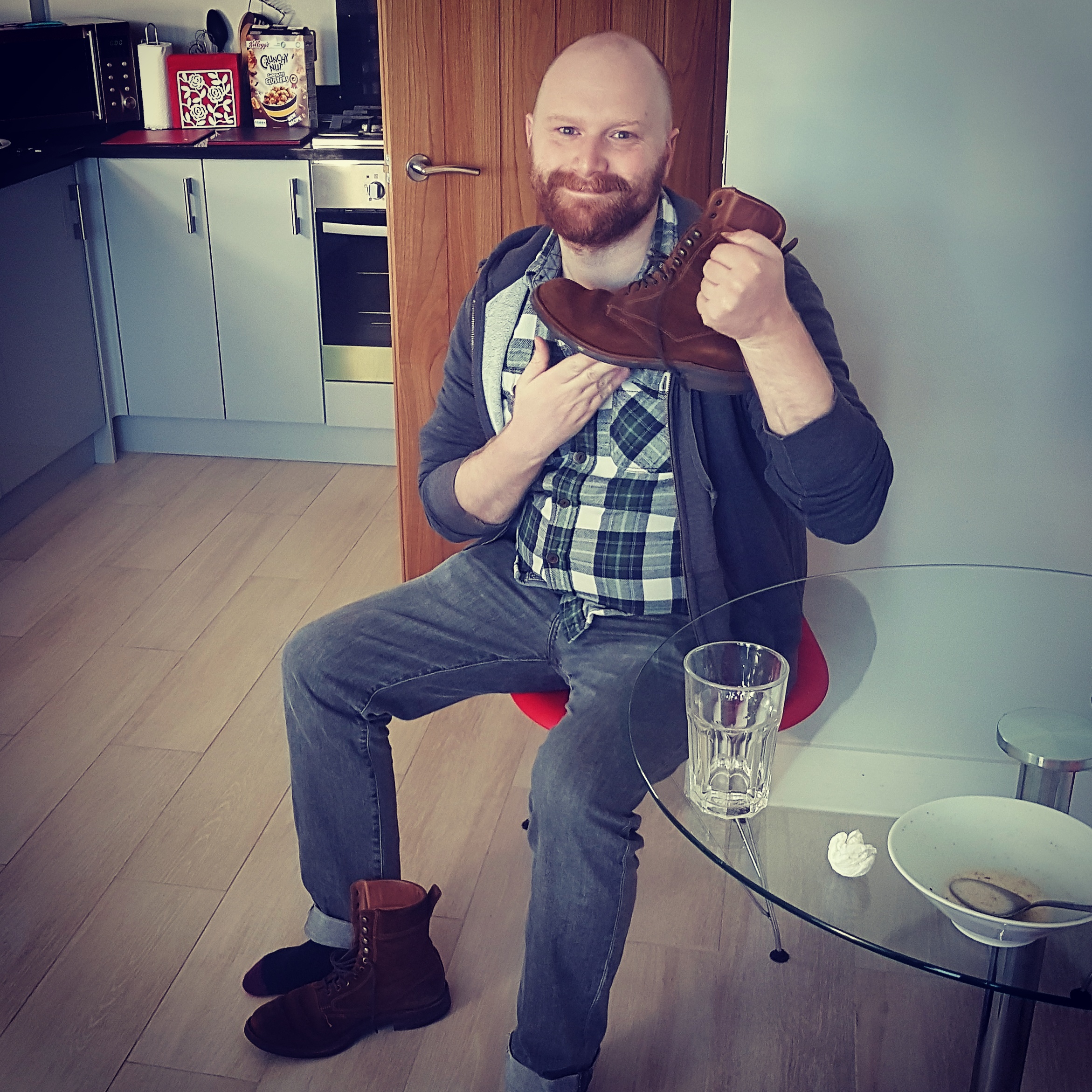 [No Dan, I don't want to buy your shoe…..]
We met lots of new players and other devs and we continued to get some amazing feedback from new players, many of which returned for 5 or 6 games over the two days. Needless to say, we ended up giving away quite a few of our NeuroSlicers Mouse Pads and lots of Badges.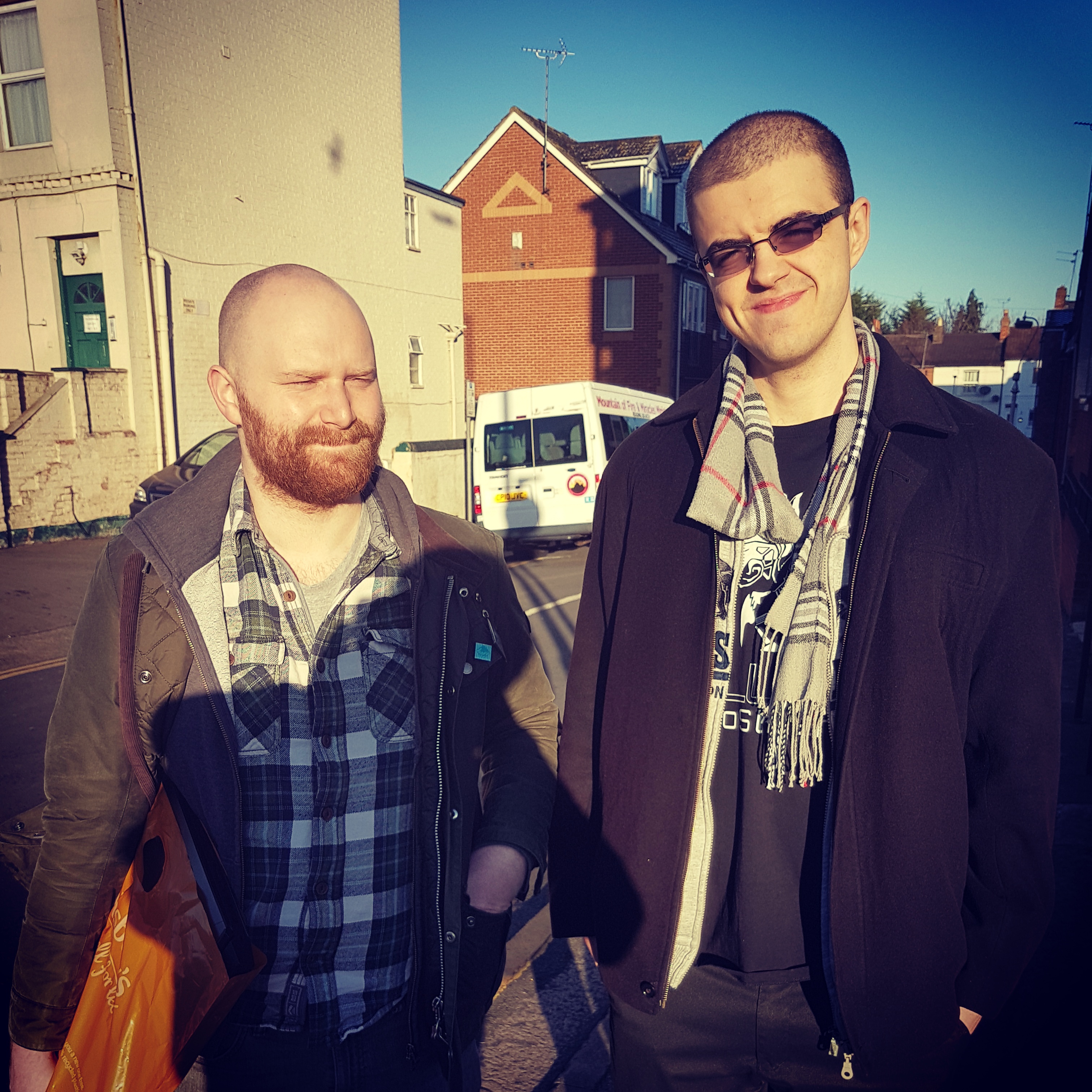 [First day of Comic Con, waiting for our Uber]
It was great to see two of our Sentries (testers), Jafdy and Sky make it to the event. They even took over from Milcho, Dan and I in demoing the game to new players, which really helped us out a lot, so thanks again you two!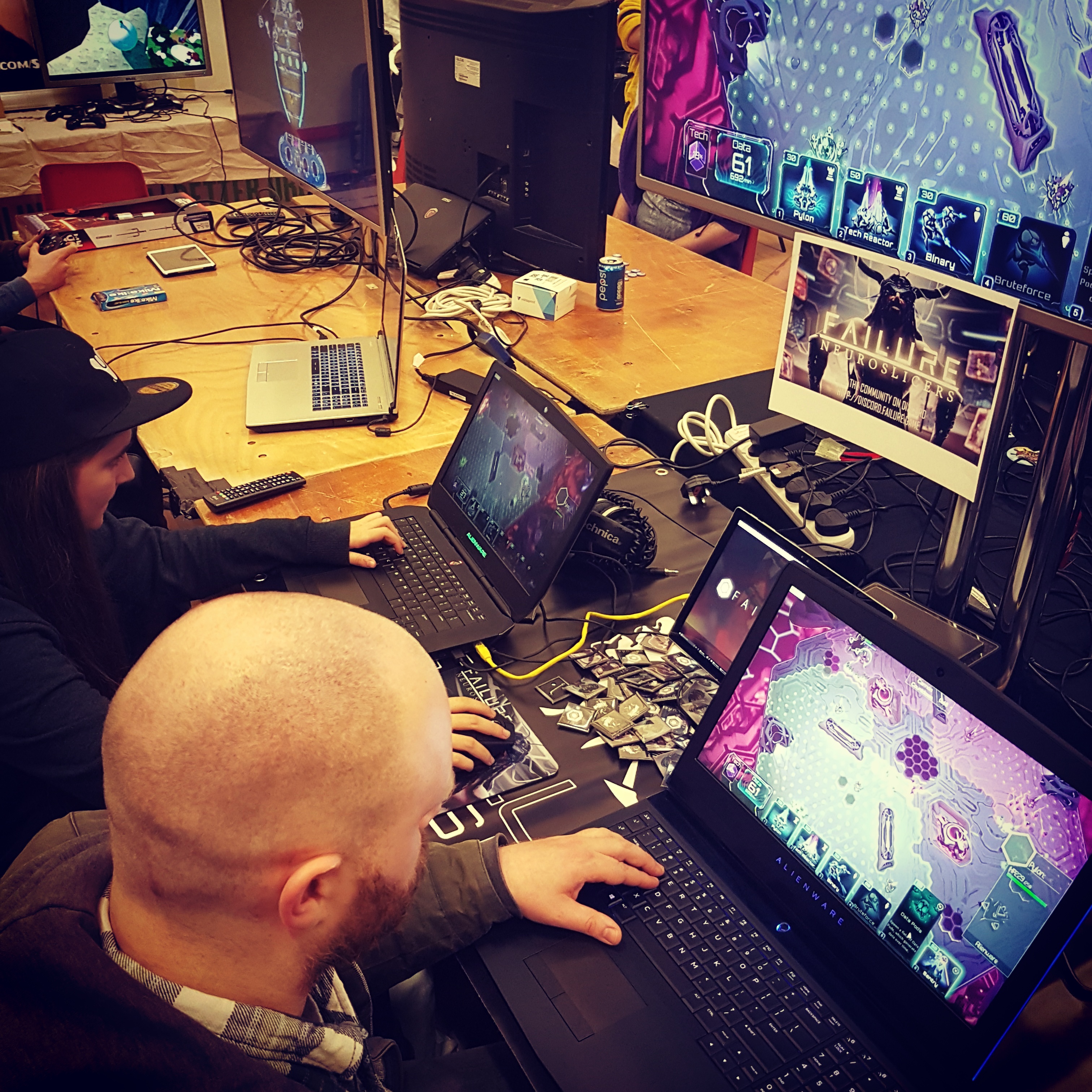 [Dan and Sky playing an intense 1v1 match against each other]
Want to have a chance at being selected as a Sentry and getting instant access to the game before anyone else as well as having the chance to really help shape the game? Then head over to our Discord Server and get involved with the community – Discord.failure.game<
Here are some more photos of the event and our time in Reading: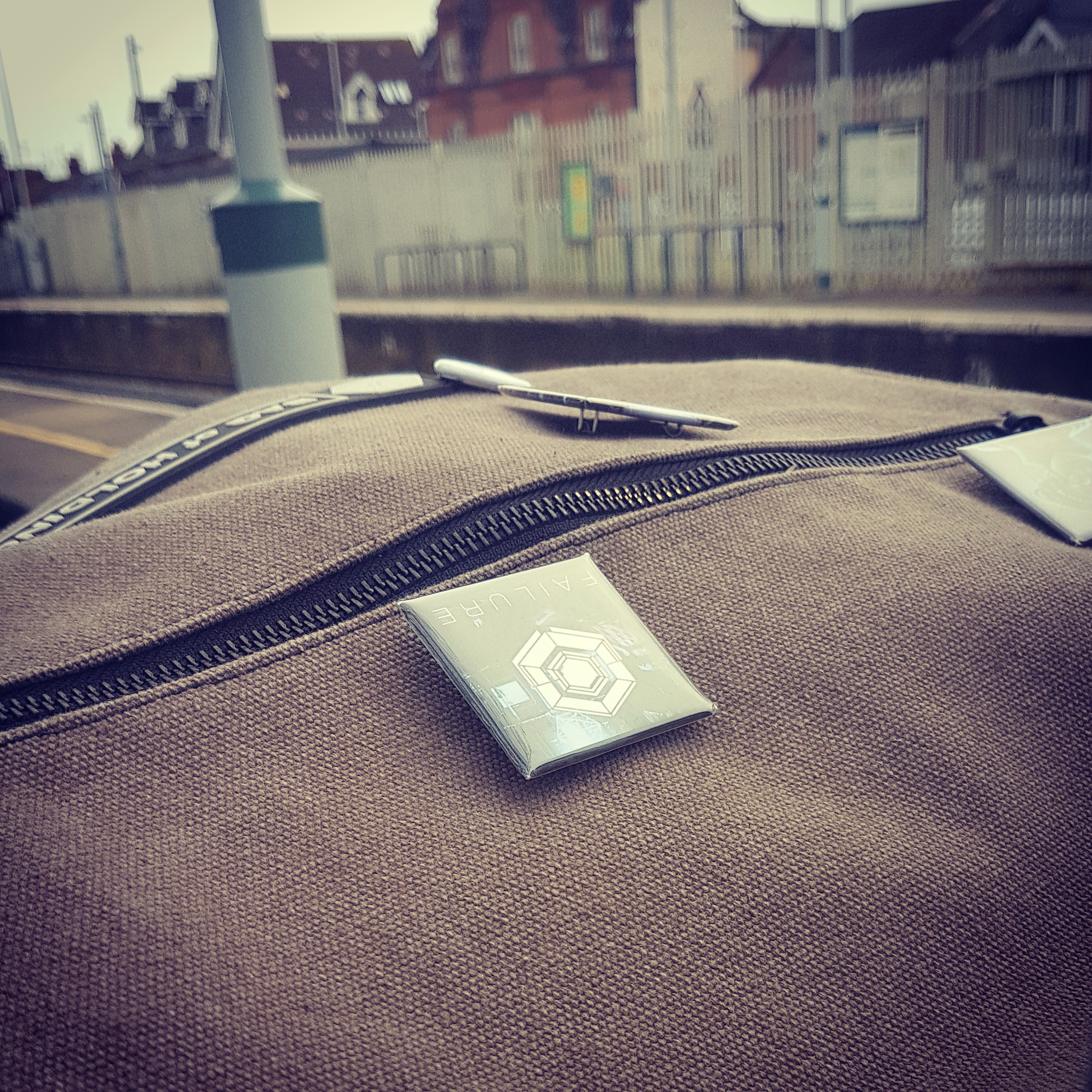 [Waiting at the Train Station in Worthing for my Trip To Reading - Only 3 hours, yay!]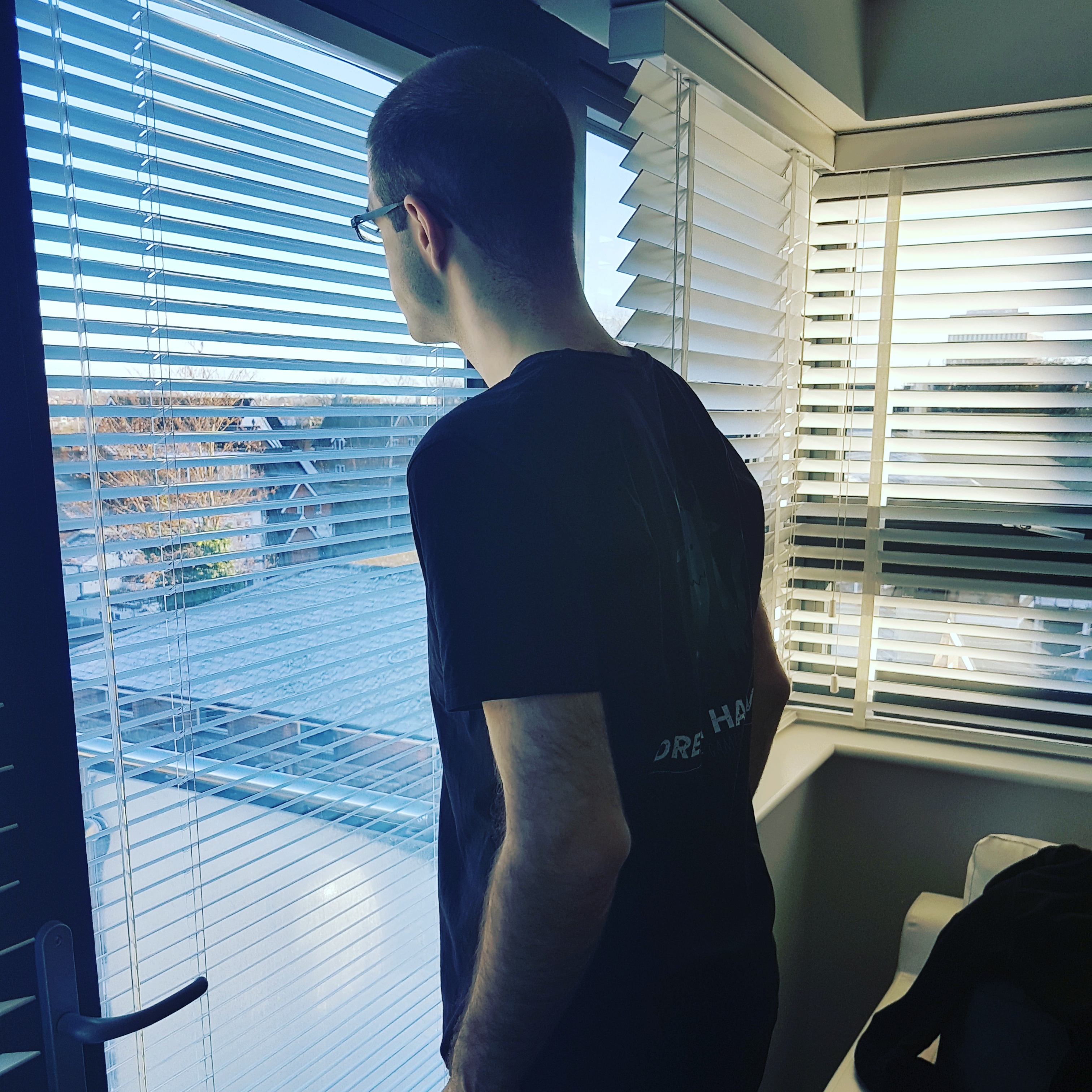 [Milcho wondering if he can get away with just a T-Shirt in the 2 degree Centigrade weather…. the answer is no, it's bloody freezing out there!]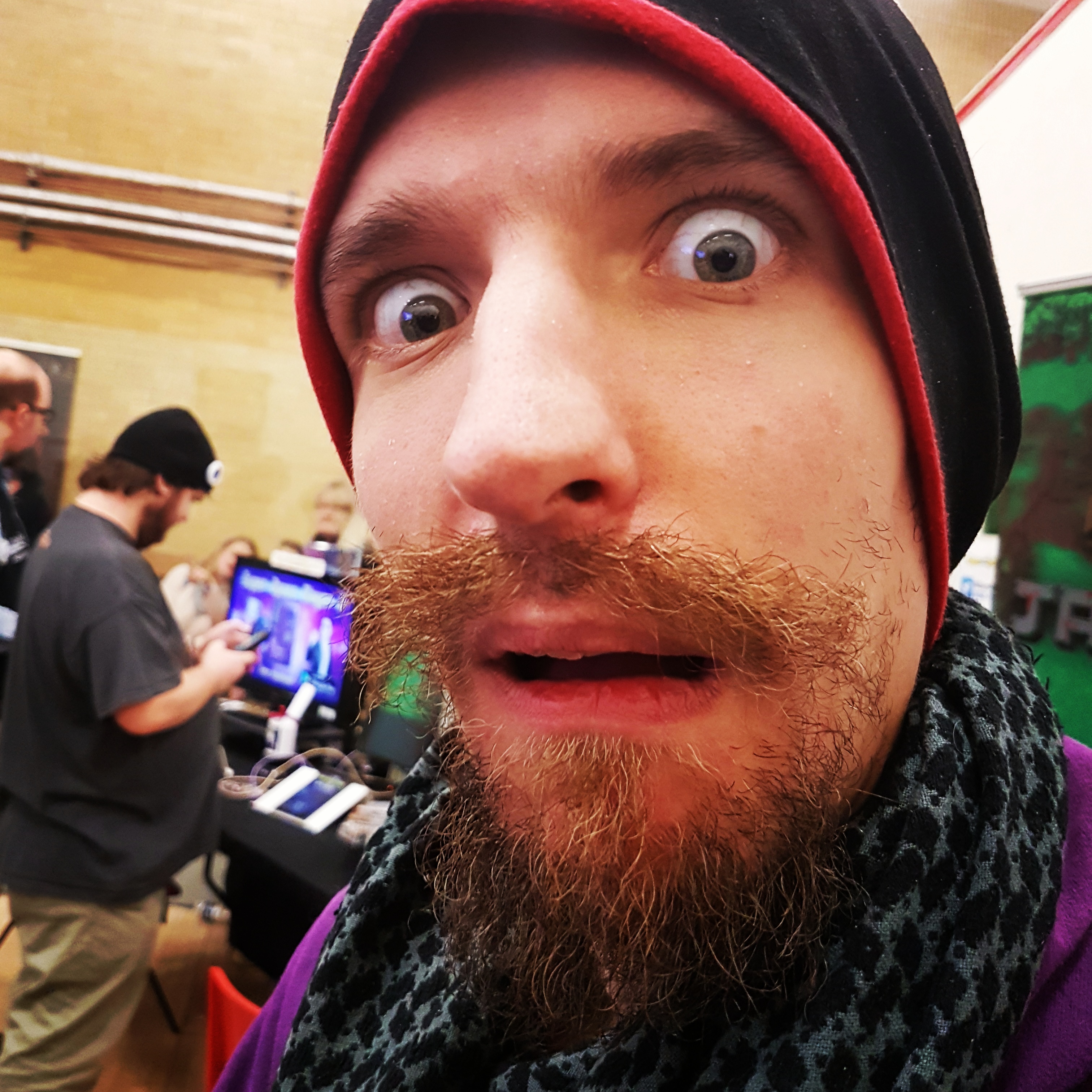 [Tarl (@Tarlicus on our Discord), our friend and potential future community manager was there to show support…..Also, Noaksey in the background]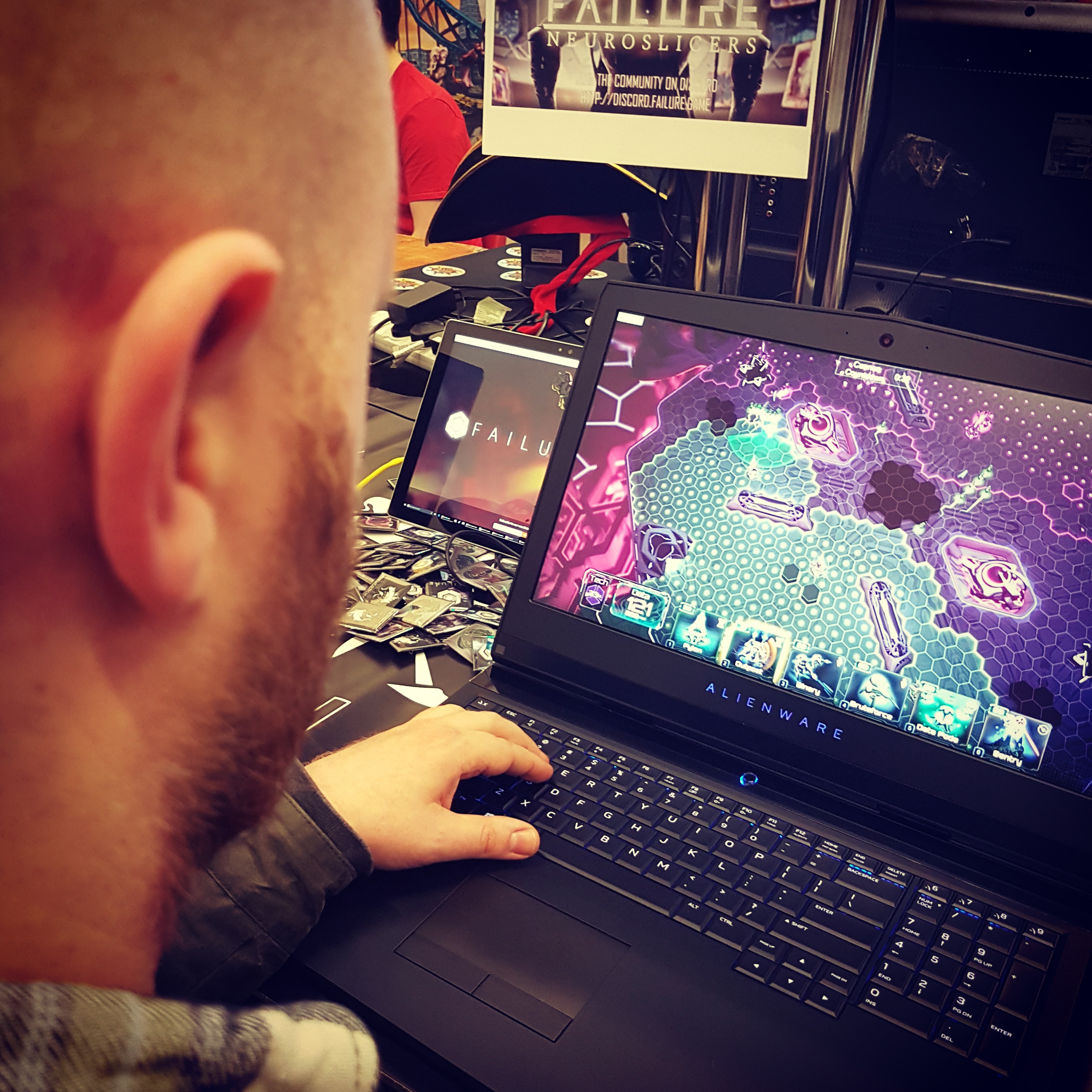 The Sentry / Developer Tournament
Over the past couple of weeks we've been running a little mini tournament with the Sentries and developers as well as a few other friends who have access to the game. The battles have been close, with two unlikely contenders getting through the seed rounds.
Here's a video from the last match played between Milcho and Ren:
Some of the matches are available to watch over on Steven's (one of our testers) Youtube channel here too:
Steven setup this channel for the sole purpose of livestreaming Failure: NeuroSlicers, so be sure to subscribe if you want to be notified of the latest stream or video on demand.
The finals of the tournament are fast approaching so be sure to head to our Discord channel in order to keep up to date with the current goings on.
Partnering with Global Top Round
As some of you are aware, Justin flew out to Australia last month to pitch and demo the game for the Global Top Round accelerator. We're happy to announce that during Reading Comic con, Danny (CEO) and Rick (COO) of GTR flew out to see us and have a final discussion in regards to our place in the program along with negotiating terms on the funding they're going to be providing for us. It was great to see them again and we're looking forward to a long lasting business relationship moving forward.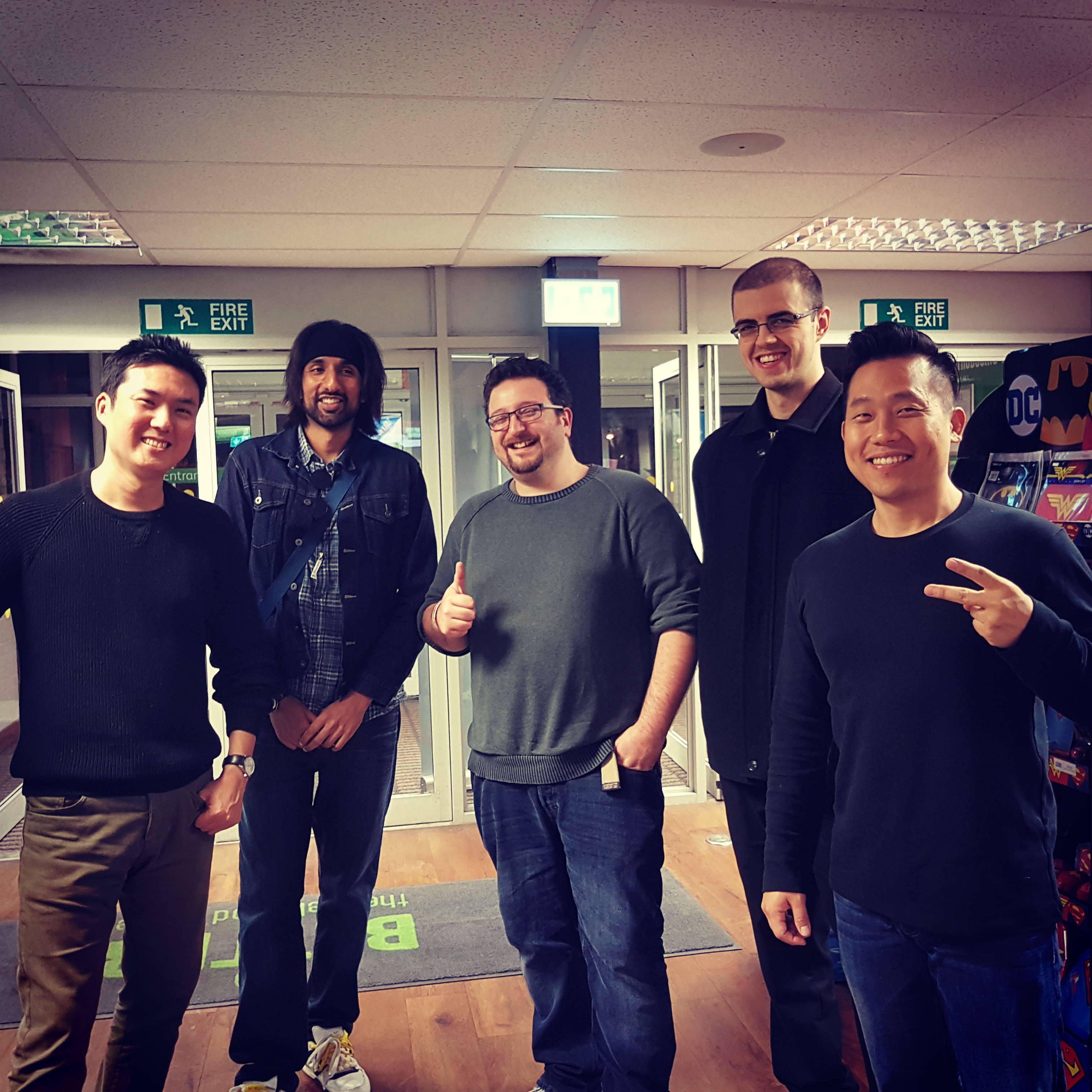 [From left to right - Danny (CEO GTR), LovePreet (Dev from other GTR partner studio, HUT90 (Check out his game. Akuto: Mad World, it's super cool!)), Me (Justin), Milcho and Rick (COO GTR)]
What has us most excited is their great connections in Asia in regards to the chinese markets, but also their great understanding of how to build companies and give games the best chance at market.
Anyway, we'll be updating you all in regards to all of this over the coming months.
The super exciting thing to happen because of this is that both Milcho (Our lead designer and gameplay programmer) and Loic ( our art director) will be going full time at the end of January. This means that development will start to speed up and we'll have lots more, new content to share with you rather than the current trickle of information every couple of weeks.
Dont forget that the best place to keep up to date with everything is via Discord as usual.
Until next time,
Justin and the Dream Harvest Team.