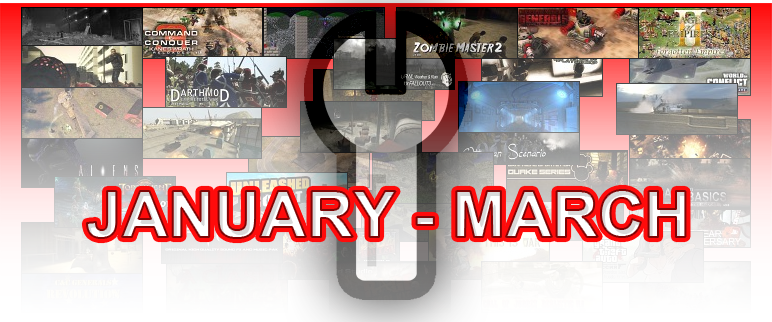 Year in Review 2013 Quarter 01
Every year we showcase hundreds of new and old mods, being updated and polished in these monthly reviews we highlight some of the big hitters of the year along with all those mods featured in the headlines.
Prepare yourselves for a total conversion of Generals on brand new SAGE 2.0 engine. We'll bring you back to battlefield with stunning visuals and physics, we'll keep old stuff to for your enjoyment!
Vietcry is released now, discover the rice fields, jungles and more in our Vietnam mod. Instead of just using the Crysis typical health auto-regeneration, Flow groover imported the classical medikits and armorpaks. Small tests have proven that this wasn't a bad idea. For us, it was especially difficult to get used to the turn, the player will no longer be invisible at will, and the health bar is no longer recharging automatically. Features: * No Nanosuit * New gameplayfeeling * Medikits and armorpaks * Many old weapons * Cinematic environment * New bullettime feature * A mix of open and linear gameplay
In Underhell, you play as Jake Hawkfield, a Special Weapons and Tactics operative who recently married and moved in with his beloved wife.
But soon after those happy events, his beloved wife dies under mysterious circumstances, leaving only clues that suggest she committed suicide.
Jake falls apart, and only his best friend, mentor, and boss Frank is there to help him get over his grief.
Other Featured Releases in Q1: