EYE ON KICKSTARTER: BULB BOY LOOKS TERRIFYING, ADORABLE AND INSANE
George Berry
Jul 10, 2014
Genuinely un-nerving games are something of a rarity these days. For every stomach-turning mental breakdown there are a slew of petty jump-scares performed by those with no real idea of how to play on the human psyche. The masters of the unique scare know how to take the familiar and contort it into something horrifying; it's a bait and switch on the darkest level.Bulb Boy is adorable. A cute little bulbous-headed child who needs to rescue his "Grandparrafin" and "Mothdog" from the evil that lurks within the five stages of his house. Taking clear cues from classic point and click adventures, he is tasked with out-witting the dangers emerging in his house through a combination of lateral thinking and bravery.The graphical style draws parallels between Playdead's Limbo and twisted flash animations that trickle onto YouTube and Newgrounds. Everything moves with a fluidity that matches South Park: The Stick of Truth and is exceptionally satisfying to watch in motion. It's exceptionally promising and the general aesthetic feel to the world is harrowing and imposing — a lovely juxtaposition to the adorable Bulb Boy bouncing around against all adversity.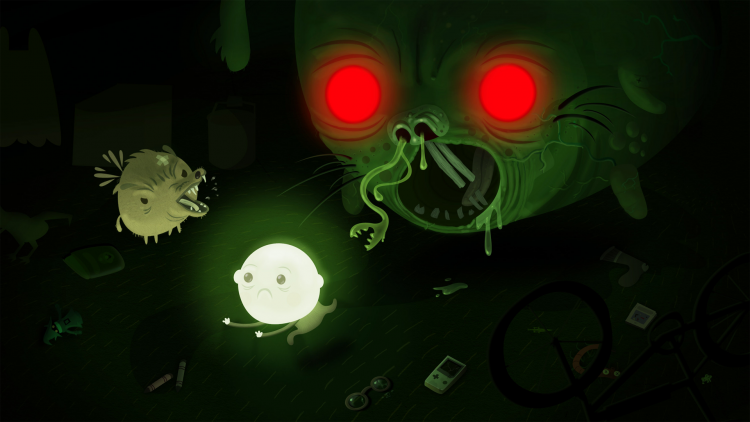 Kickstarter has spawned a handful of point-and-click adventures in recent memory
The enemies range from giant headless chickens to possessed rabbit plushies to flesh-eating moths. It all seems to draw upon the nightmares of a child making monsters out of the dark of their imagination. The danger, however, is anything but imaginary judging from the trailer which shows us a dismembered Bulb Boy sinking in a pool while profusely leaking his own bodily fluids. One of the concept art pieces even seems to depict a giant human stool bearing a mask erupting from the toilet akin to "No Face" from Studio Ghibli's Spirited Away.Kickstarter has spawned a handful of point-and-click adventures in recent memory, the most prevalent being Tim Shafer's Broken Age which smashed Kickstarter's records by receiving over one million dollars in its first day. The indie gaming scene appears to fawn over specific genres from yesteryear en-massé before gradually flooding itself. Where Limbo arguably started the indie 2D platformer resurgence we now see further down the line large-scale developers capitalising on the market by pouring huge budgets into similar, more mature titles such as Ori and the Blind Forest.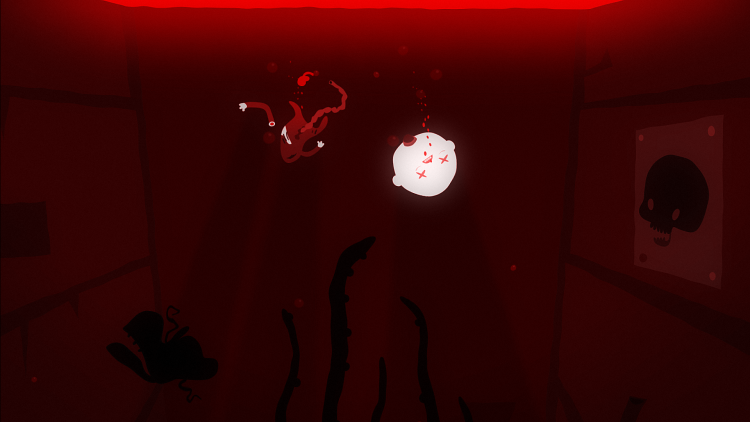 The next genre to erupt from the grave was the pixel action game which, again, has absolutely flooded the market with Shovel Knight, BroForce and Super Time Force all receiving commercial success. Nostalgia, it would appear, is quite the aphrodisiac when dangled in front of the eyes of gamers jaded from a decade of recycled military shooters. Perhaps this symptom will spread over to point-and-click in a larger fashion following the trail that Telltale Games has blazed with the wildly successful adaptation of The Walking Dead and critical success The Wolf Among Us. If the result is more unique and dark adventures, such as Bulb Boy, then we can only hope that this prediction rings true.Bulb Boy's Kickstarter has 17 days left and can be found here. For a full playthrough of the demo and more tales of screaming children, keep it on Pulp365.