Update 2.4 (Preview 1)

---
Ultimate & Lesser weapons
I've divided the super weapons into Ultimate and Lesser Specials. Lesser specials are attainable in the Tech 2 bracket after the war factory but the Tiberium Facility (Nod) and Drop Pod Node (GDI). These act mainly as support powers that can be used and defense or to do some extra damage. They are not very powerful but are on a short cool down. Ultimate specials are only attainable by the Temple of Nod (Nod) and Ion Research Center (GDI) which have also their cost changed to $3000.
These are only attainable in the Tech 3 bracket and consist of the Nuclear Bomb (Nod) and Ion Cannon (GDI). Balancing these Ultimate weapons was a bit of a challenge so let me explain. The main intent of these to allow the player (or AI) to considerably allow a balance change in their favor, which is why I made the Ion Cannon blast and Nuclear Bomb explosion destroy about 1/3 of a base. Though these are VERY powerful, they cannot be used to destroy and Construction Yard or Super Weapon structure as these armor types were changed to concrete like walls. With that said, barricading your important structures with concrete wall greatly adds to their survival during such an attack.
---
Global Defense Initiative


---
Brotherhood of Nod


---
Ultimate Weapon Blast Radius Test
Tiberian Sun does not allow for large blast radius damage, so modders over the years have come up with ways to simulate such damage. This technique uses particle spawned from animations to do area damage and as you can see it works very well. There is a few kinks with the technique but overall you can see it does the job fine.
---
User Interface and Menu's
The much needed change of loading screens and menu's has been completed. All menu's have been overhauled from start to finish and now feel consistent from the moment you start your game.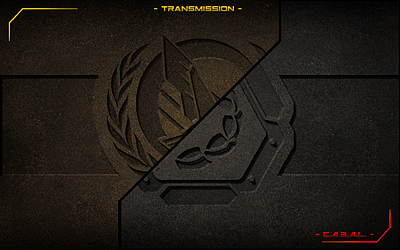 I have also reworked the skirmish menu and main menu to better fit the theme and have adjusted some options in skirmish due the to new super weapons changes.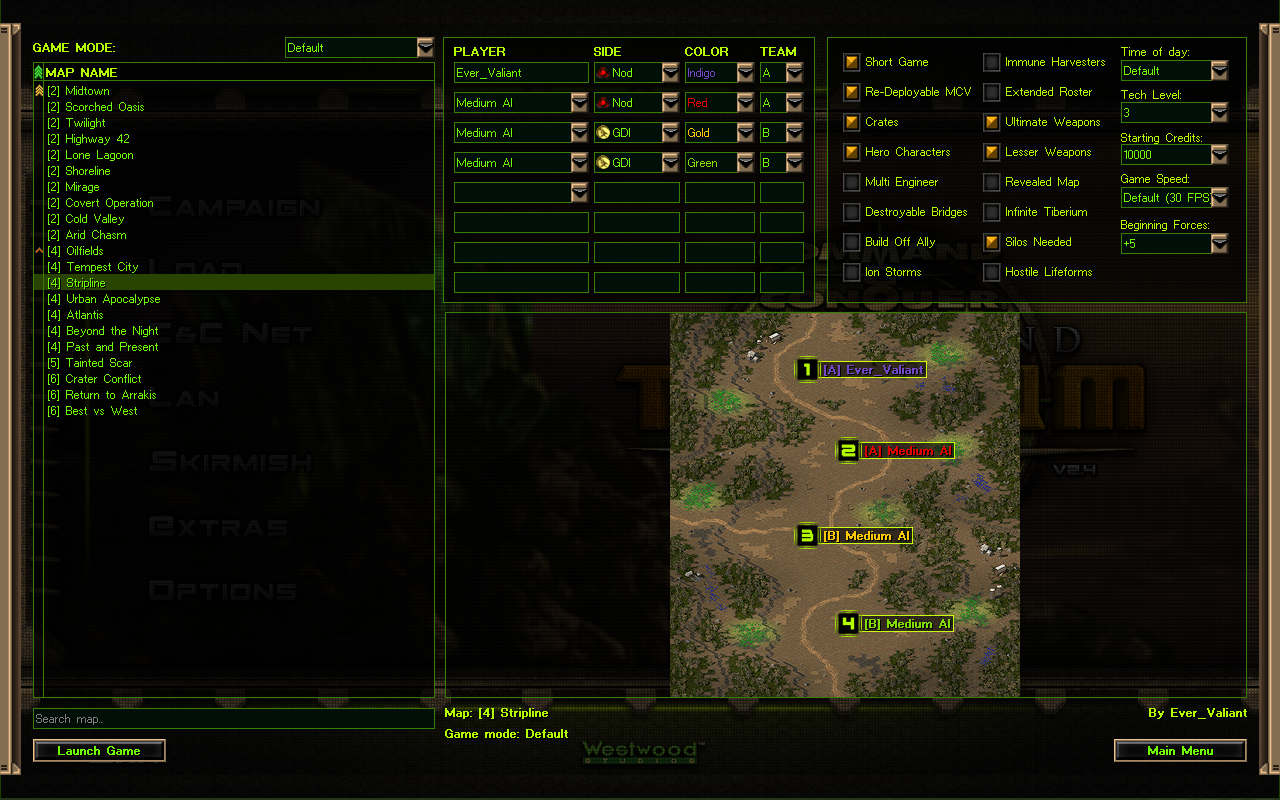 ---
There is more from where this came from as I continue working to present a well rounded game modification. Next update you will see a large overhaul to skirmish maps including many new maps and overhauled old one's as I want TSTW to have a fully exclusive map list with the best design out there.