Reached this tedious part of the work on a map that consists mostly of polishing, fixing and testing rather than actually adding new areas. In fact, everything I wanted is already in the map. The remaining resources will be used for some additional polishing, the final area still remains rather unshaded too. Spent the last couple of mapping sessions on just adjusting the shading values and texture alignment on walls to make everything look as intented - that is, as good as possible. The sprite limit was never something I actually cared about, but it seems I'm getting quite close to reaching it - I estimate I would need another 300 or so sprites to set up the combat/gameplay element of the map which comes last and I'd like to keep a safety number of about 1000 sprites for bulletholes, blood, projectiles etc. that appear in the game - however I also keep in a mind that a lot of sprites will get destroyed or - in case of some effectos - will simply vanish after use, so the real number during the gameplay shouldn't cause any issues.
Status of the map as of 2021-03-17 (resources used): 2 280/4 096 sectors, 16 332/16 384 walls, 15 008/16 384 sprites. Now, this is getting scary!
Pictures: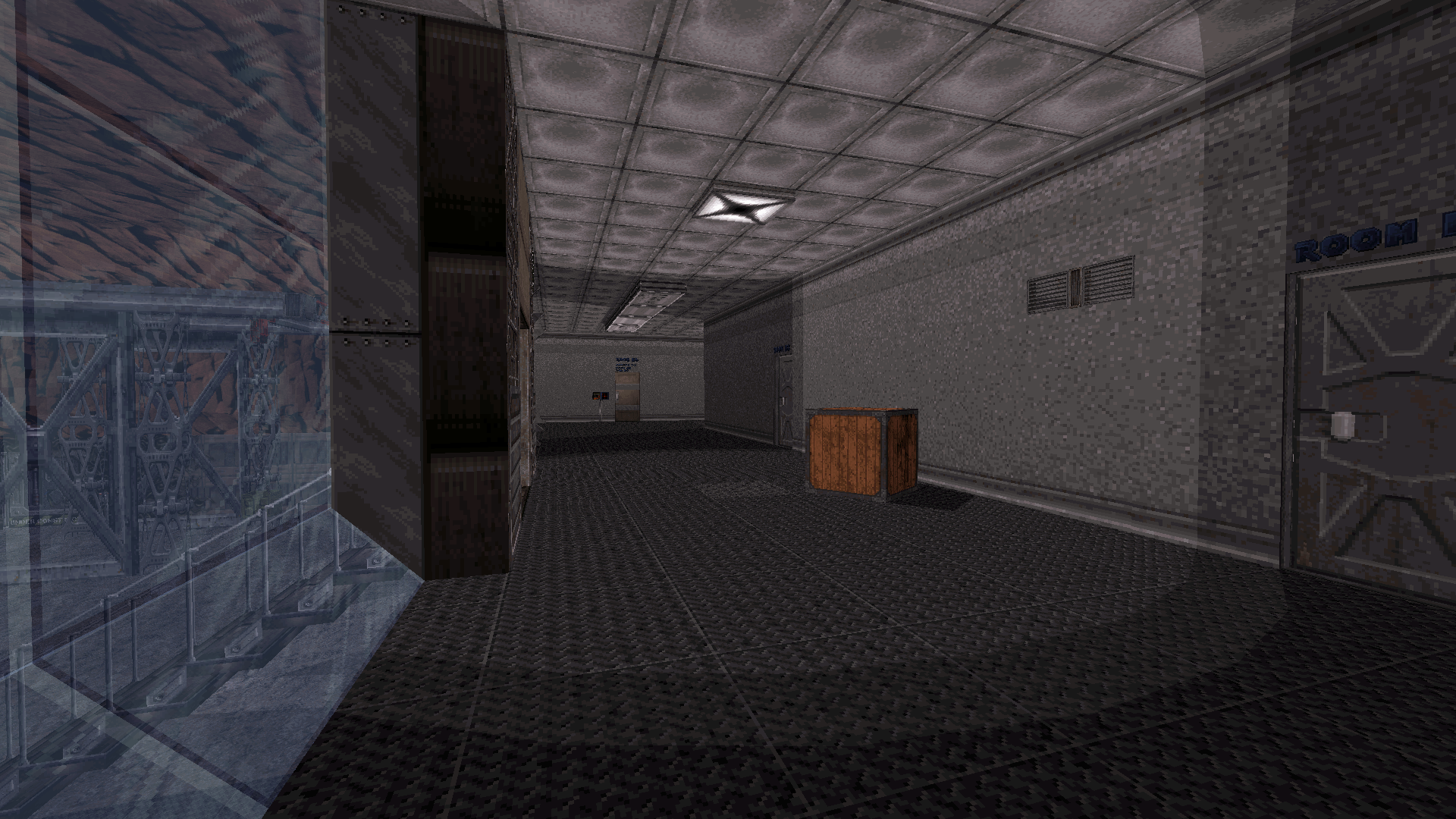 Main corridor in section B, with some lights/shadows play and large windows with a view of the cave.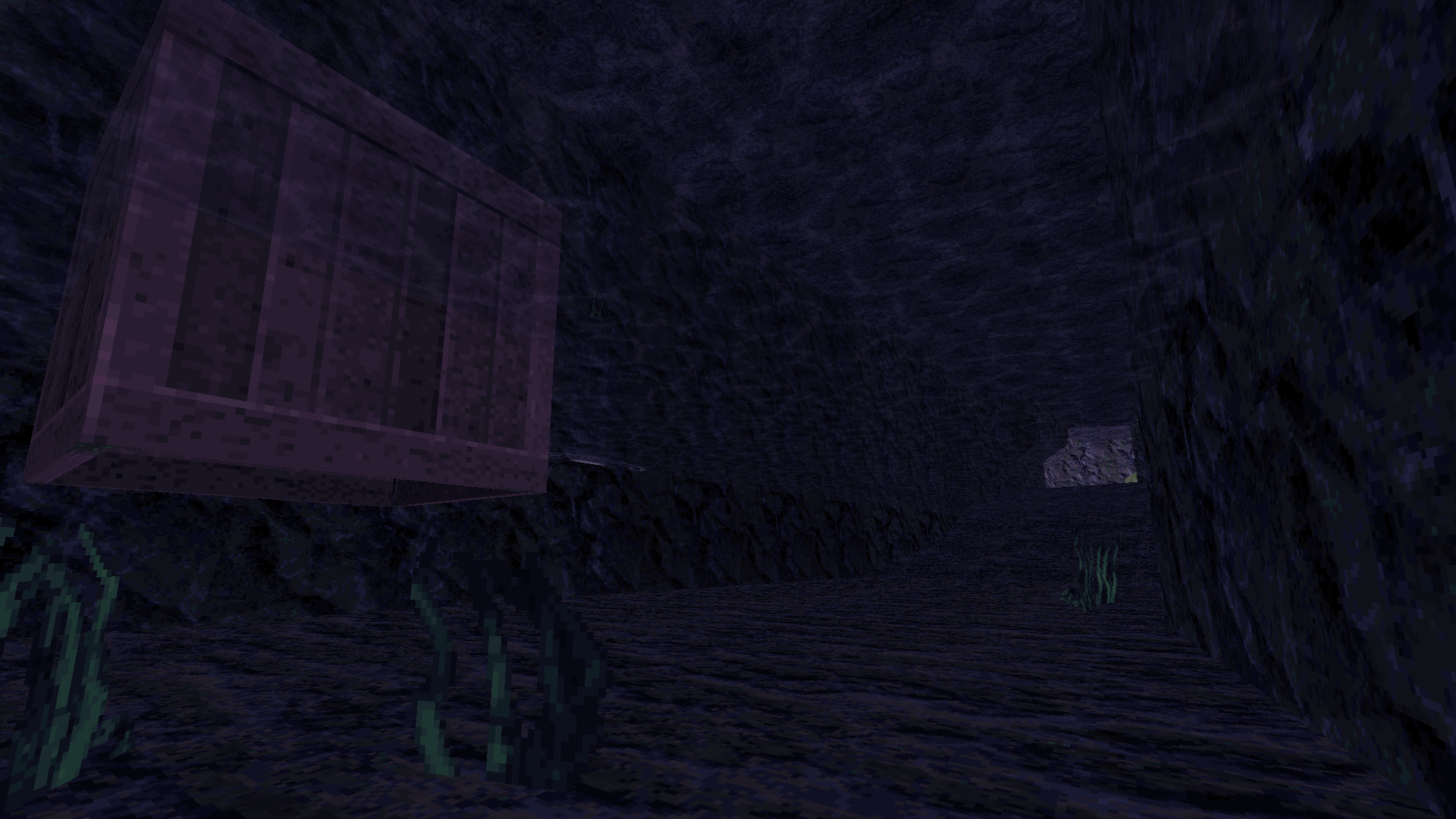 I have shown this area from the "other side" - that is from above the water surface - a couple weeks ago.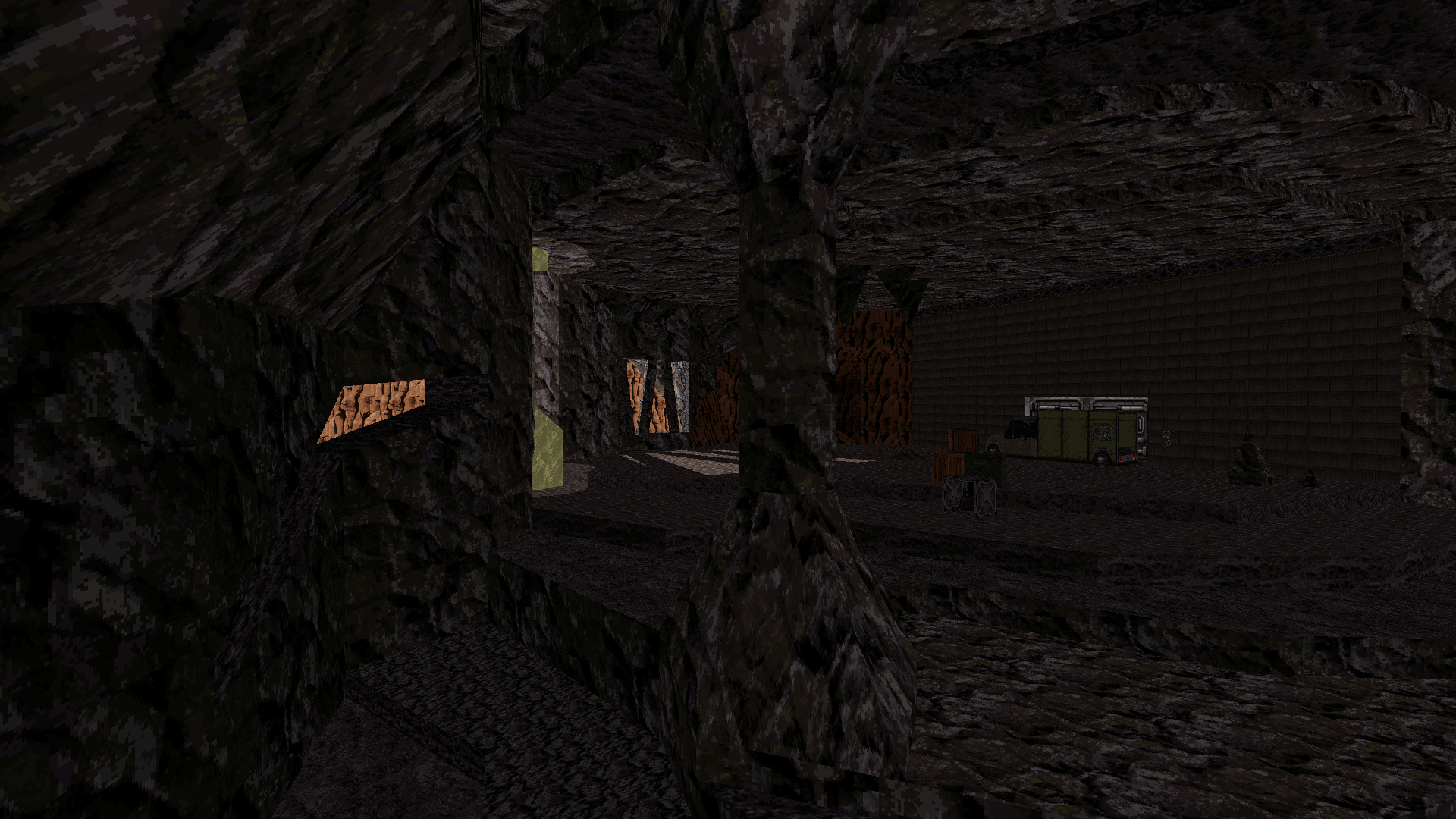 The main cave was also shown a few weeks ago already - however, it has underwent a major facelift to look more natural and irregular.
That's all screens for now, and frankly I doubt there's much more left that I want to show to leave some stuff for the gameplay part. All the remaining work on the map is polishing, bug fixing, adding the gameplay/combat elements, and well... Testing!