Progress since greenlight
What a ride! After only 8 days on Steam Greenlight, Veil of crows was successfully greenlit by the community. Although this was nearly two months ago, I would love to share with you all the progress made since. There have been many big changes, and I shall talk about them here.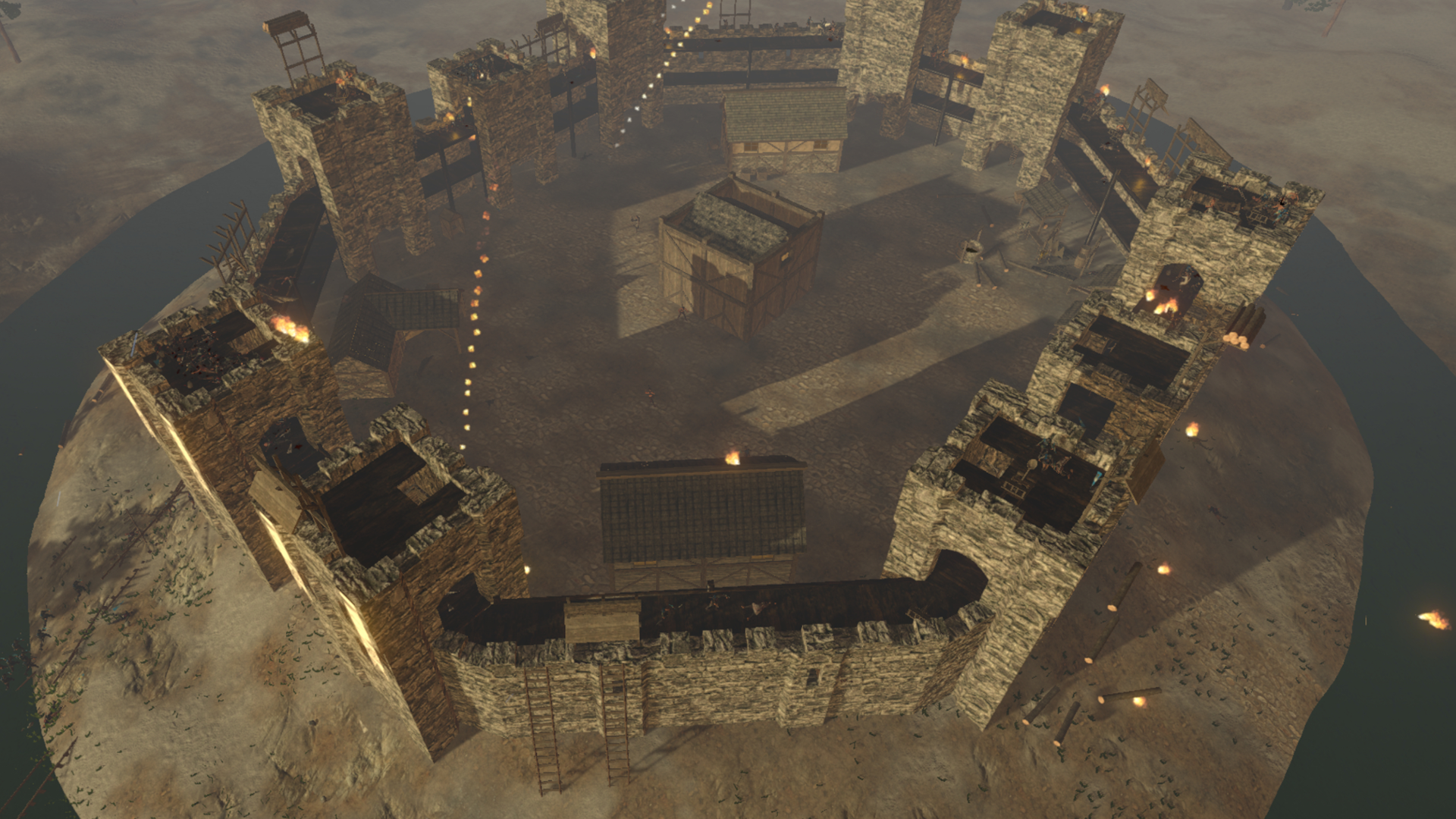 New castle designs
As you may know from an older feature, Veil of crows now has completely destructible castles and buildings. Players can try to hide units inside buildings and towers, however, these structures can be smashed apart by catapult boulders and flaming projectiles.
Since greenlight, castles have had an upgrade. A completely new modular castle wall system has been designed and built from the ground up. Now there are four different upgrade levels to walls, each with 6 different parts that can be arranged in almost any order to allow variation in castle design. There are 18 towns in the campaign map in Veil of crows. And each one has its own unique castle, in a uniquely challenging environment.
This process took a LOT of time to put together, not just because each wall segment is completely destructible, but some of them are multiple levels.. let's just say, I look forward to not doing this again.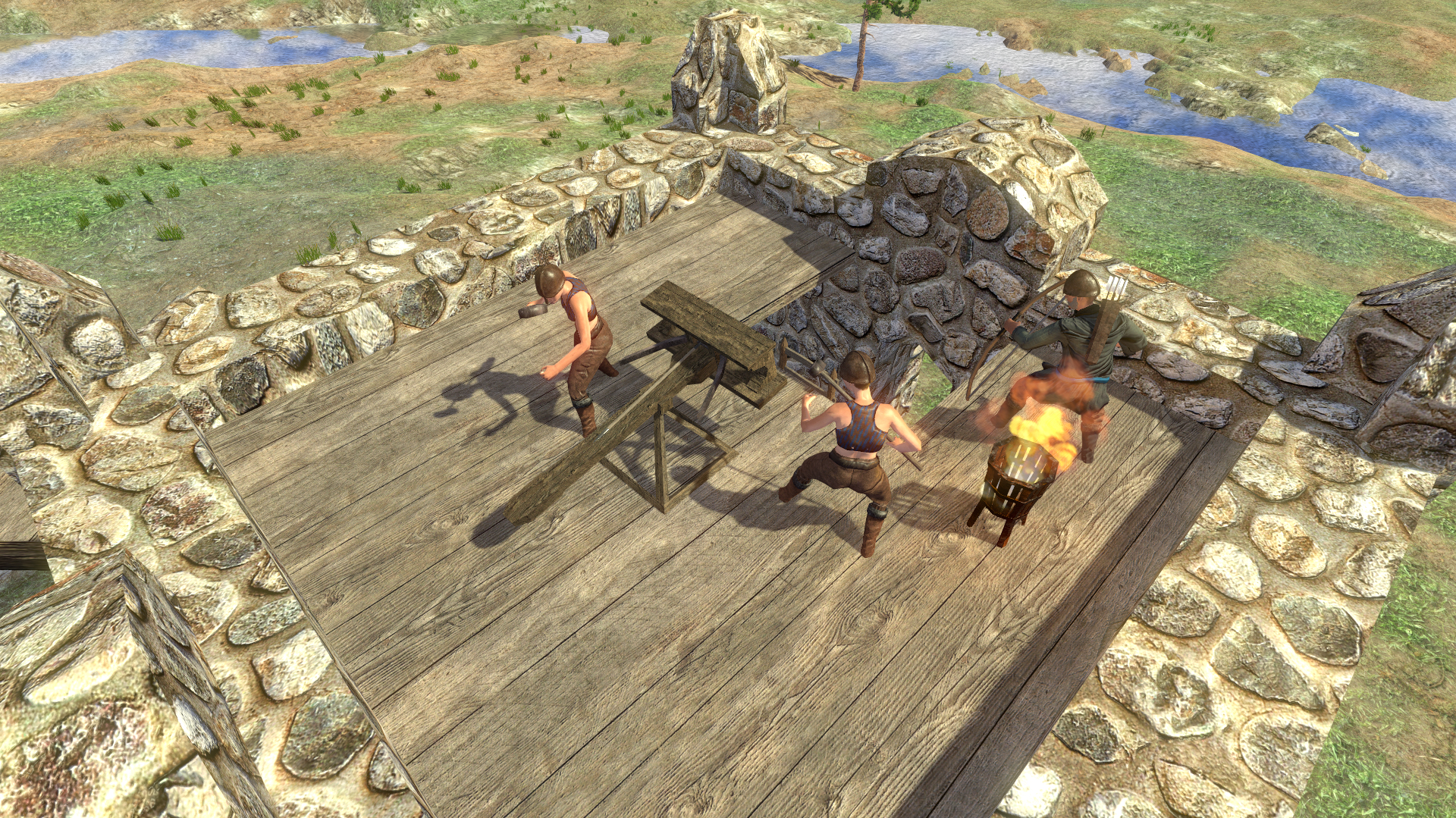 Siege defences
On the subject of sieges, the defender now has a chance to place defences at the beginning of a siege battle. Each defence type requires resources to build, and some consume resources when firing, for example, catapults consume stone each time they fire. Because a castle cannot receive any trade caravans while it is being besieged, the castle must rely on its stocks. The types of defences that can be placed on or around the castle include falling-log traps, braziers to ignite archers' arrows (which can allow them to damage siege equipment), catapults or ballista, or cavalry spikes which provide momentum based damage to charging enemies.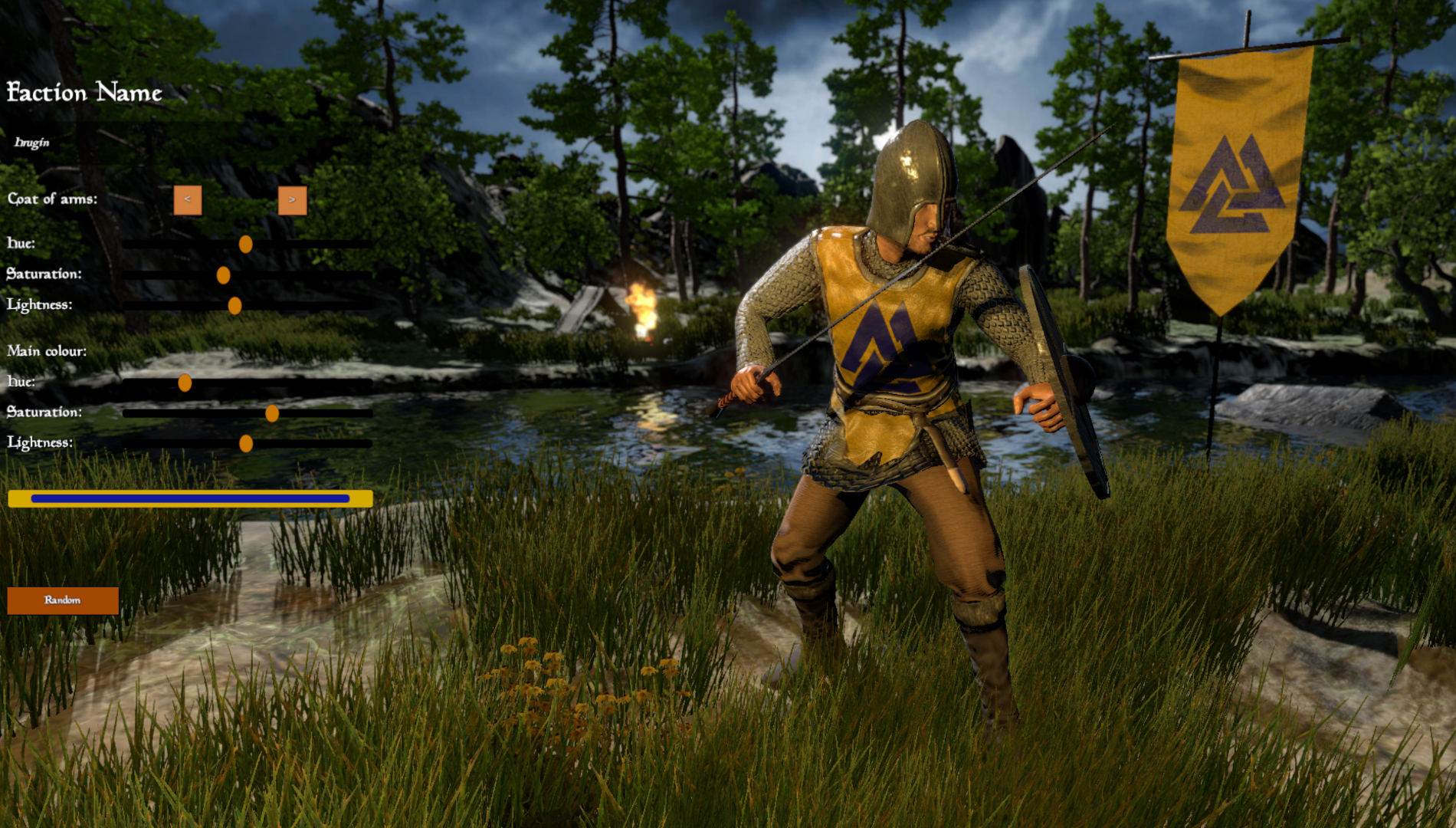 Faction creator and upgraded graphic design for units
Bright colours! Every unit now has a main colour, a coat of arms, and a colour for their coat of arms. These colours are not just represented on your units, you will see them on shields, castle banners and even ships sailing over the ocean.
Players are able to create their own unique faction when they start a new game and adjust the colours to their liking. There is a possibility in the future for a custom coat of arms designs too.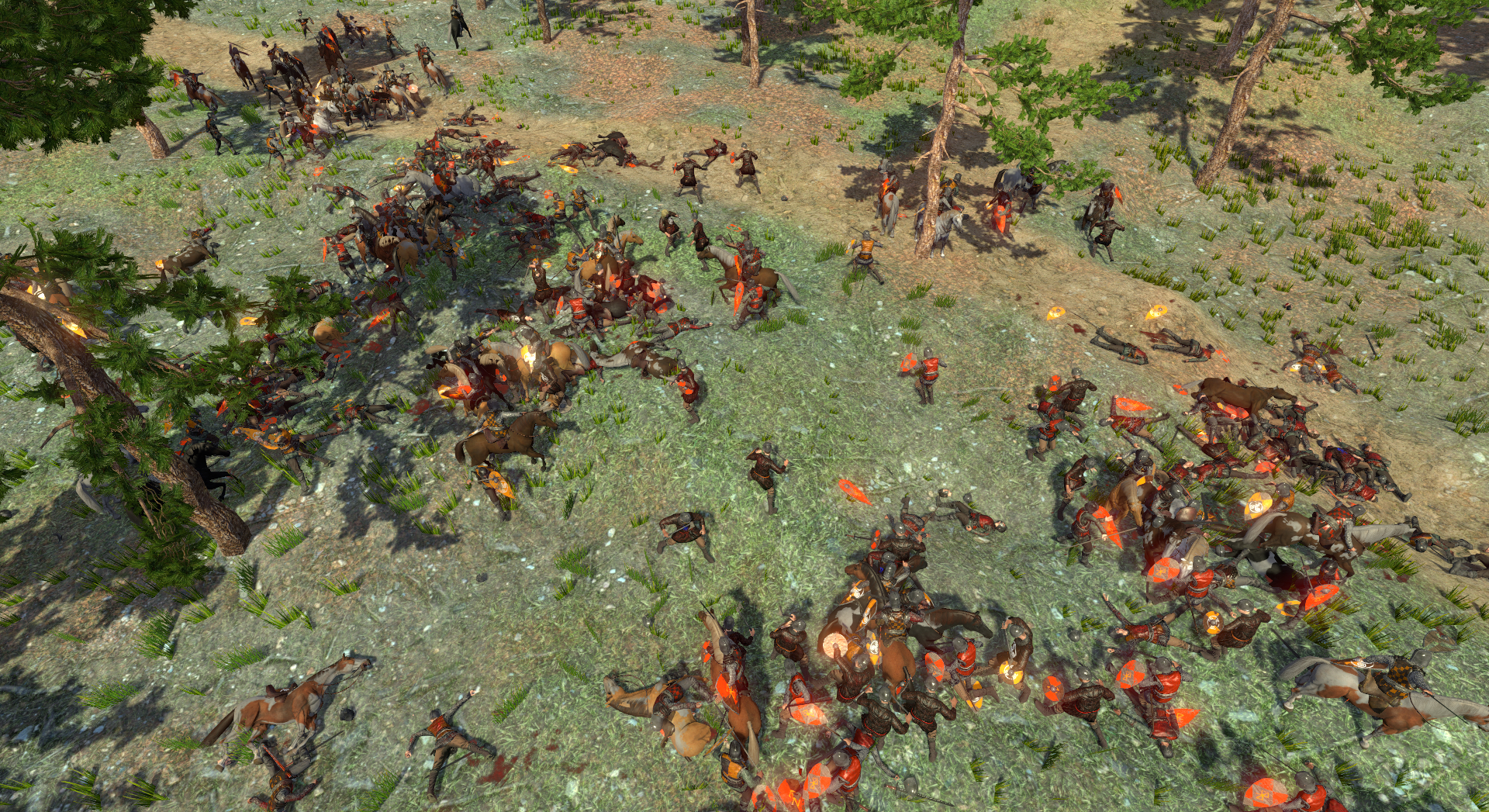 Performance increases, bug fixes, and other tweaks
I could go on for HOURS about every change that has happened since greenlight, but I guess it's best to focus on the most noticeable features.. here is a short bulleted list of notable improvements:
* Massive code optimisation for Units - code efficiency means faster frame rate. (around 10fps extra actually). This means larger battles. 300 units are becoming the new 200. (Depending on your system of course)
* Due to closed testing, many game elements thought to be working, were actually super broke. This has been rectified and the game is playing far better than ever before. Especially the campaign map.
* Engine upgrade - VOC is being developed in Unity 5, their latest upgrade has also helped improve performance, and notably the navmesh. As it is working faster, it improves the speed of unit pathfinding
* Upgraded Archer AI - Archers are now more deadly than ever before, better aim, better target finding system, and more safety checks to help prevent friendly fire.
* Date and time tracking - I have started tracking the days in Veil of crows.. why you may ask??? There are many reasons - but mainly planning ahead for the future. Once the initial rush of early access dies down, I will be looking to improve and add new features. Veil of crows currently has a weather system, but I may even go as far as adding seasons. Thus the importance of tracking what part of the year it is. A future planner I am!
* Sandbox mode is now ready to play. You can select your preferred starting conditions, and play without worrying about losing your hero. No game over :D
* Dynamic environments - If the battle occurs on snow in the campaign map, the battle will reflect this by detecting the texture being used. You may battle in grass, mud, rocks, snow, sand etc. Currently, these do not effect anything, but I have plans for this in the future e.g Cavalry move slowly on a rocky terrain.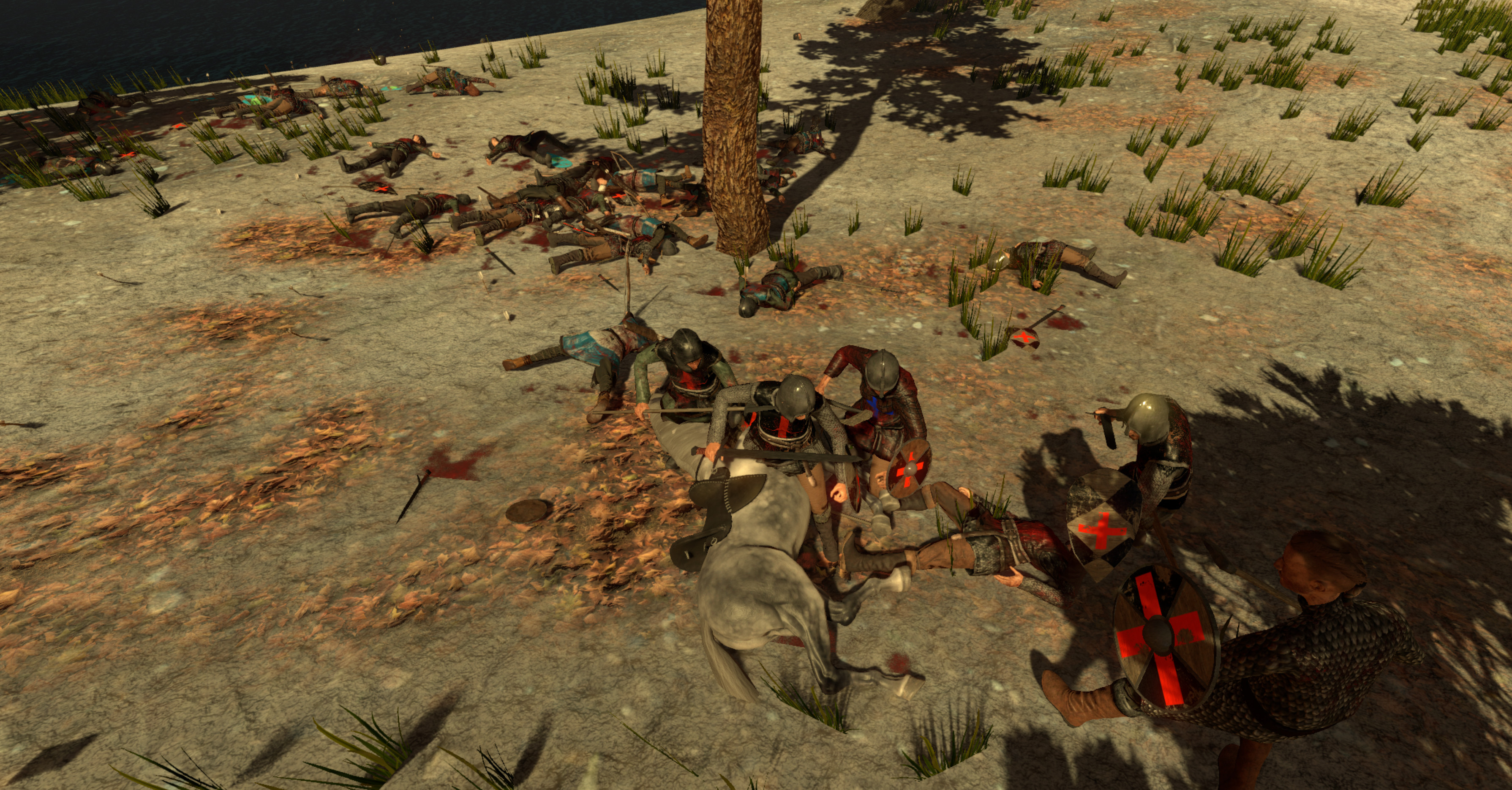 This concludes this week's feature, Veil of crows will be available for early access NEXT WEEK on the 28th of April. I look forward to hearing about your adventures. Join me in the official community forums
By the way, steam keys have gone out to streamers and hey have already been posting videos so keep your eyes out for them!
Here is SergiuHellDragoonHQ playing through the tutorial.
Please check out the official steam store page here if you have not already, and join the discussion!
Thank you for reading.
- Kerry