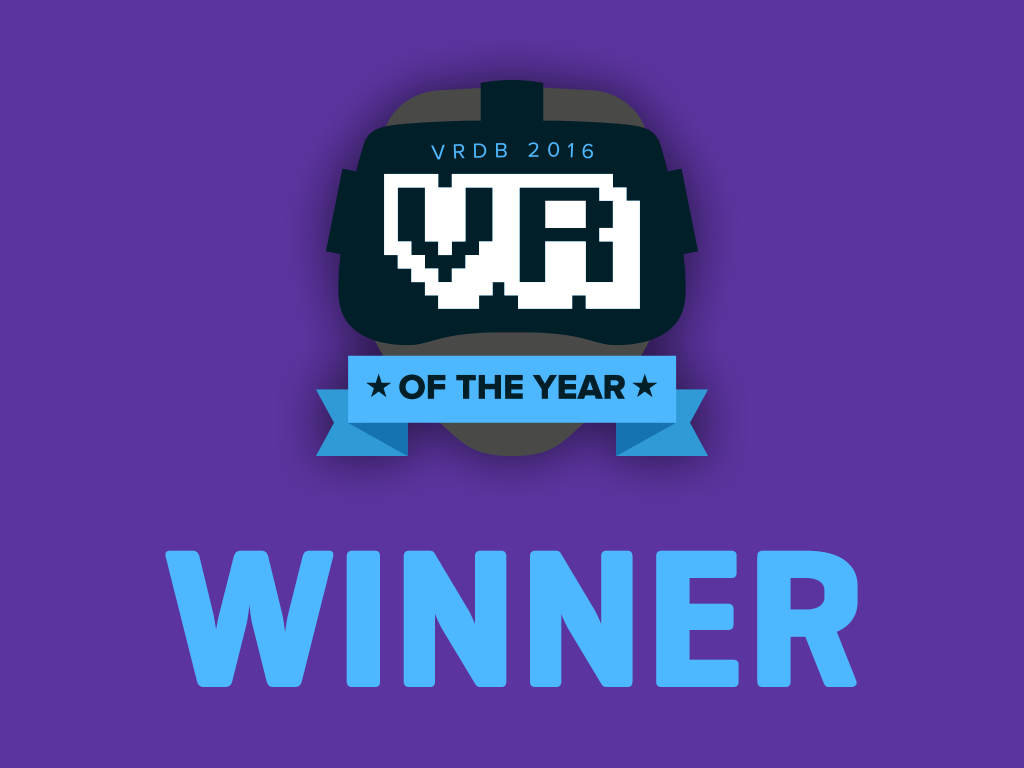 Welcome to the Player's Choice VR of the Year Awards! After intense rounds of voting, Indie DB's readers narrowed down the year's best VR content to the Top 50 VR experiences. From there, voting continued to determine the following five final winners. Presented here are those winners of the 2016 Player's Choice VR of the Year Awards!
Cherry Pop Games
HTC Vive, Oculus Rift

Pool Nation VR demonstrates more than just how pool physics will be experienced in the VR space. Players will be able to interact with all sorts of objects, create trickshots with any plates, bottles and other items in the pool hall, play virtual darts, and take part in the time-honored pastime of throwing empty beer bottles against the wall.
Vertigo Games
Oculus Rift, PlayStation VR, HTC Vive, OSVR

Step into the midst of a zombie apocalypse as if you were really there, and bash, slash and explode your way through hordes of undead close enough to touch. Arizona Sunshine has you battle for survival across a blistering hot, post-apocalyptic Arizona.
Gunfire Games
Oculus Rift

An atmospheric RPG that chronicles one young hero's lifelong quest to save their homeland from a great evil. Central to this quest is an ancient labyrinth, which holds the secrets necessary to restore life and peace to their home. However, the architects of this labyrinth designed it to open only once a year. The labyrinth is a test, and each time the hero fails they are cast out and must wait one year to return.
Owlchemy Labs
HTC Vive, Oculus Rift, PlayStation VR

The year is 2050. In a world where robots have replaced all human jobs, step into the "Job Simulator" to learn what it was like 'to job'. Players can re-live the glory days of work by simulating the ins and outs of being a gourmet chef, an office worker, a convenience store clerk, and more.
Digital Cybercherries
HTC Vive, Oculus Rift

New Retro Arcade: Neon brings Non-VR and VR gamers together in your personal 80's/early 90's arcade. Oozing with nostalgia & forgotten smells, you'll soon find yourself engrossed with its retro realism and truly authentic surroundings. Chill with your friends and enter a virtual zone of your own.