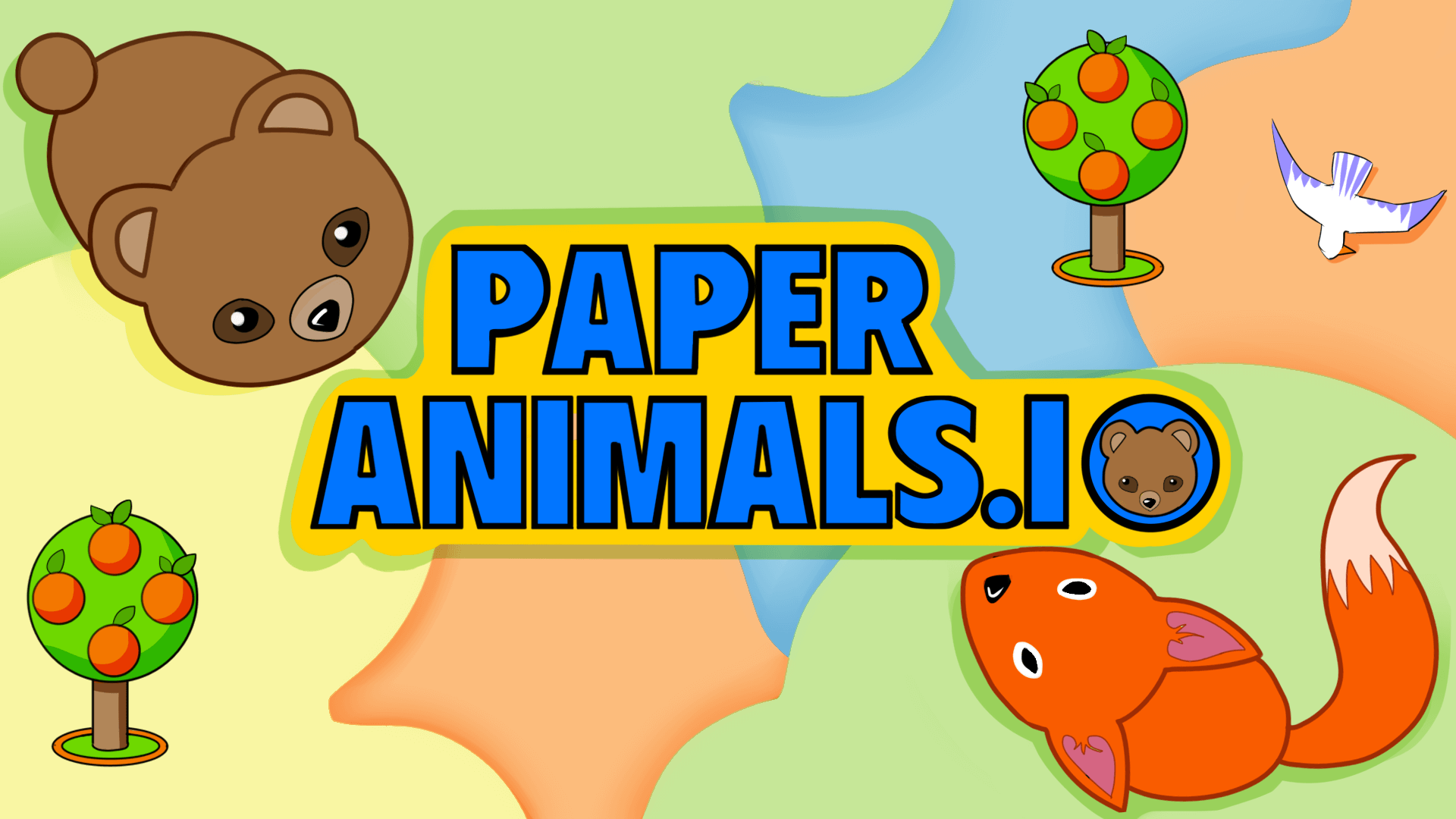 Survival of the Fittest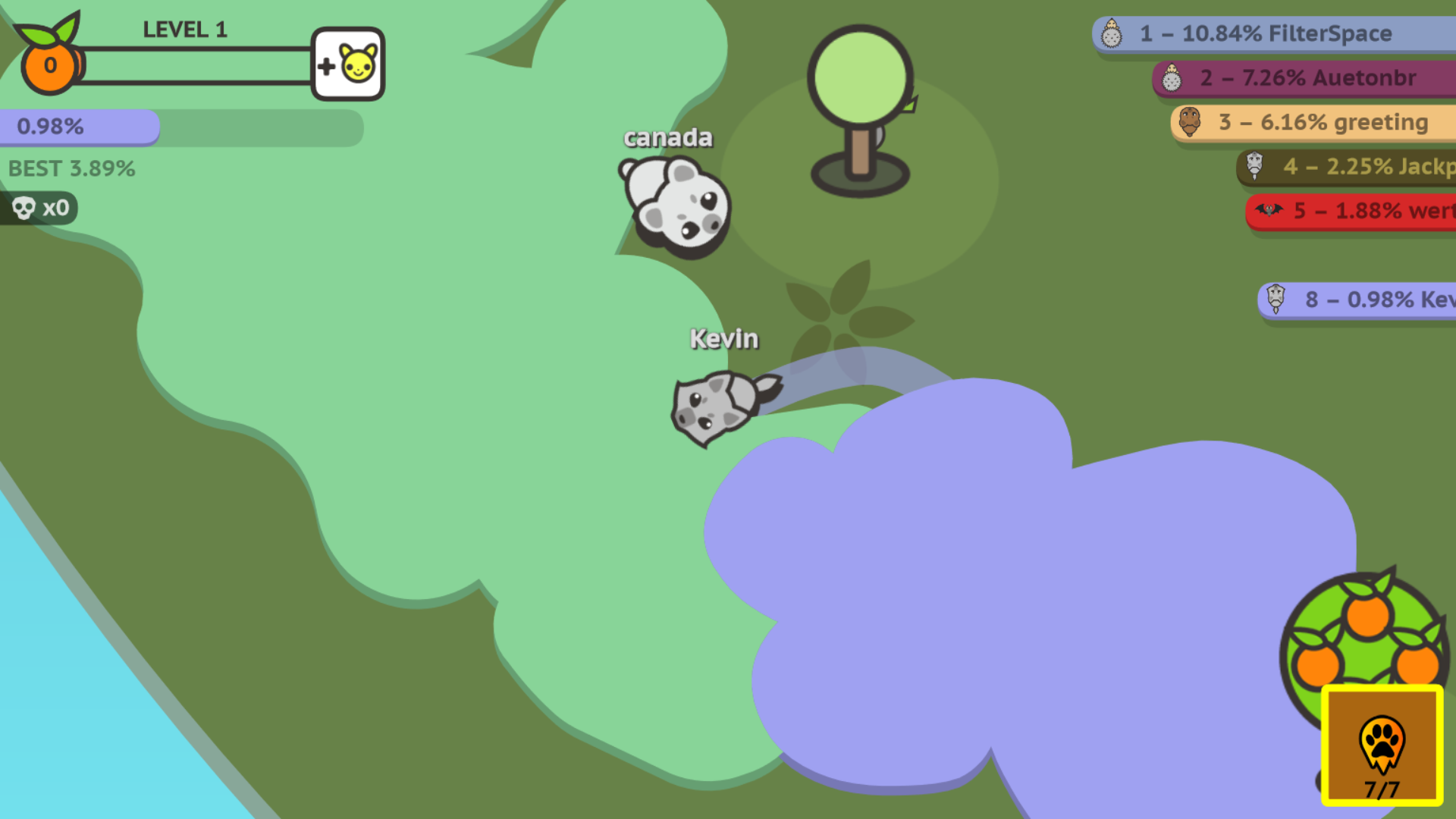 The character runs automatically. Move the mouse to steer it in the desired direction. The safe area is filled with solid color. Venturing out leaves the player vulnerable to attacks.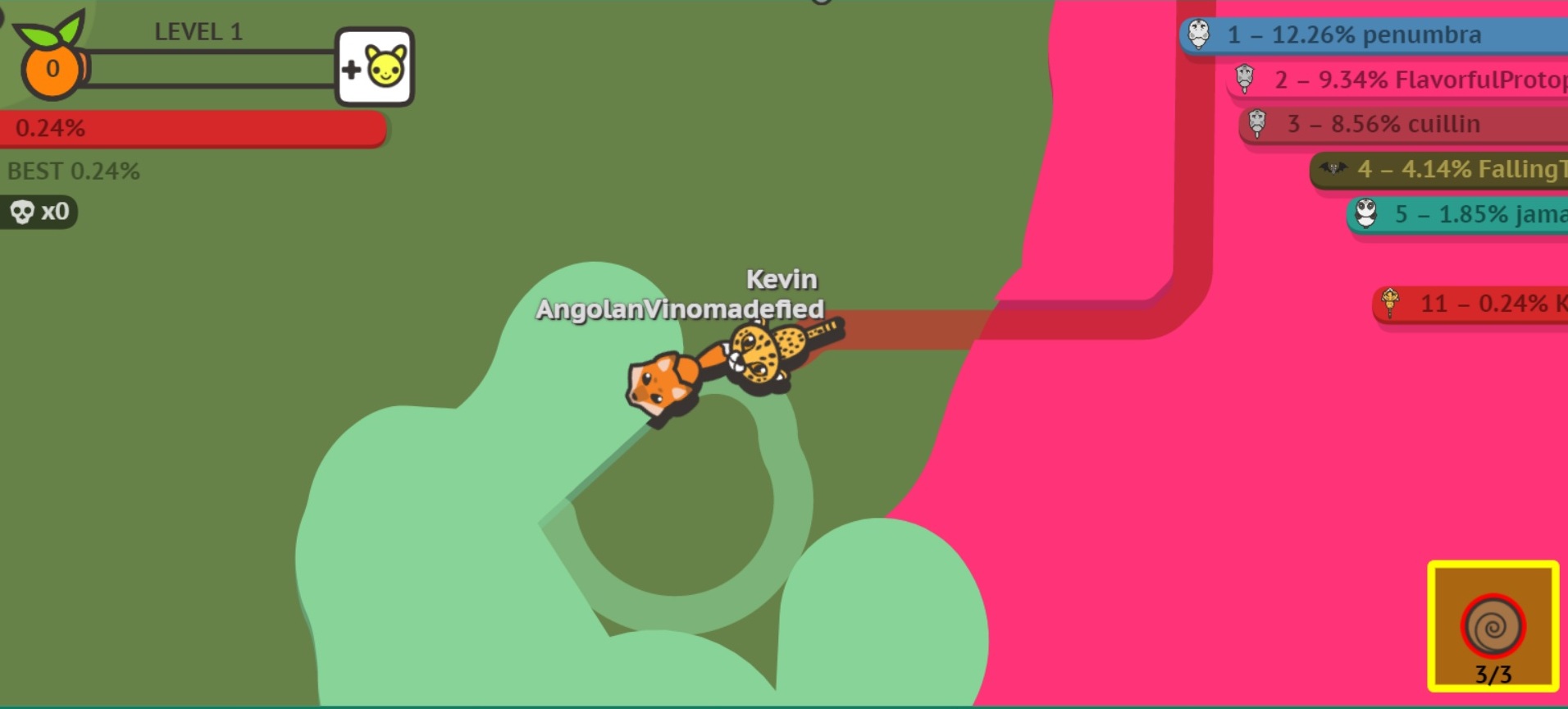 Return and complete the trail before someone crosses it. Or interrupt another's unfinished line to kill them. Encircle trees and collect their fruit to earn XP points and unlock additional skins.
How to Play PaperAnimals.io and Rule the Ecosystem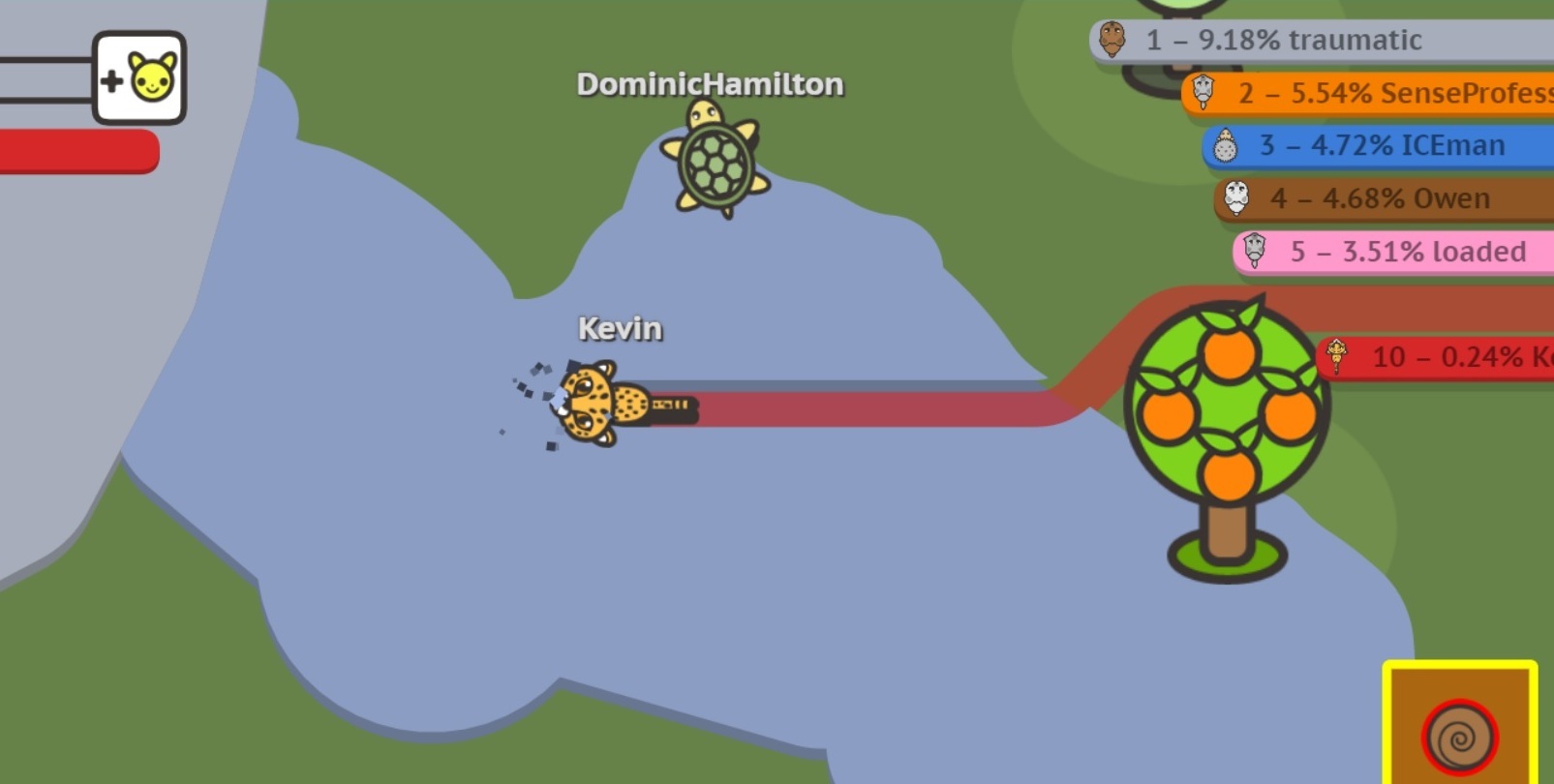 The mechanics are pretty straightforward but becoming the champion requires patience. Resist the temptation to leave for a long time and add huge chunks at once. Aim for short and frequent raids that expand the domain slowly but surely. And don't go chasing after someone in particular. Strike only when a favorable opportunity presents itself.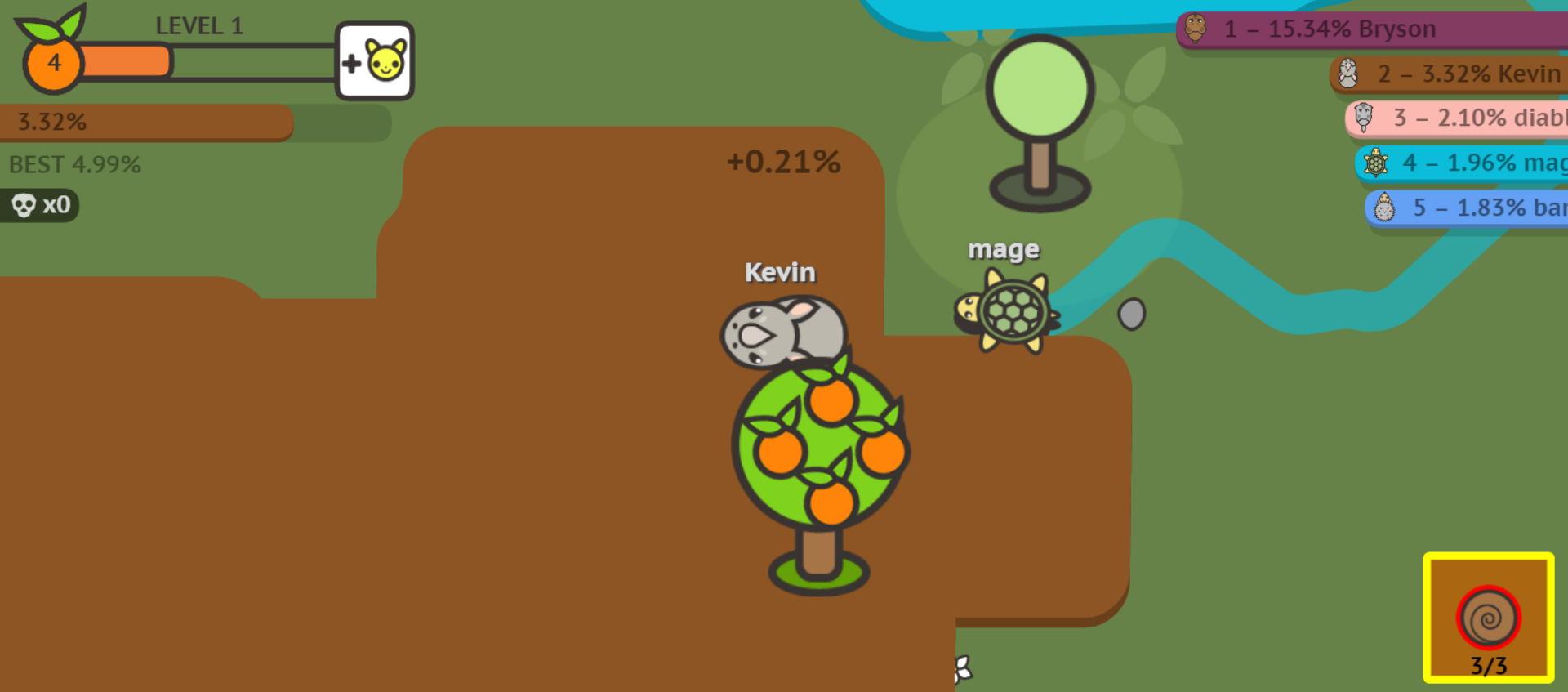 Competitive action featuring adorable furry predators is exactly as fun as it sounds. Join PaperAnimals.io for free without installing any files. Launch the unabridged version in any modern browser and crush the opponents in every match.