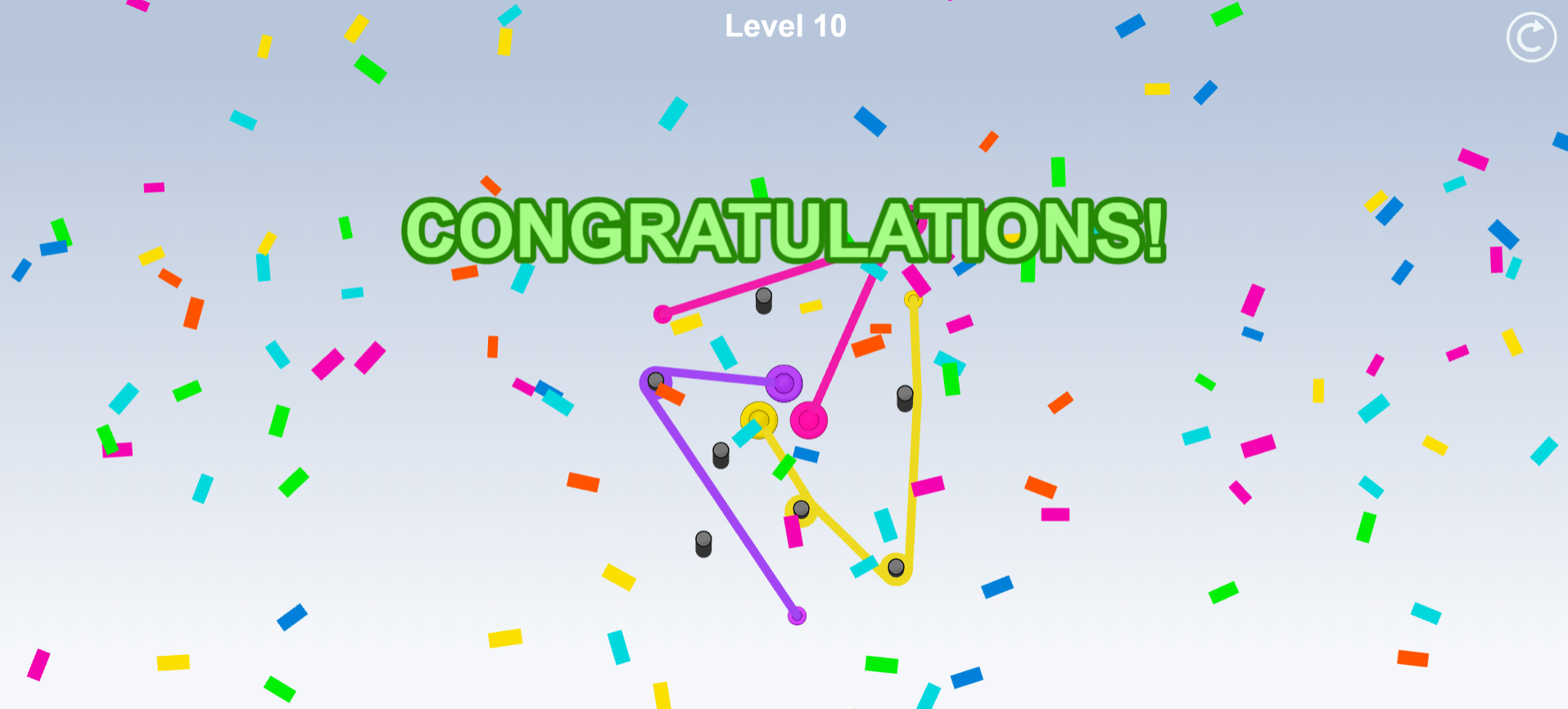 This online adventure is suitable for any age group and level. Its primary goal is to focus your attention on tricky puzzles presented in each round. If you manage to solve them quickly, you're already very skilled! But don't relax right away, as it'll get way harder.
How to Play Colorrope 2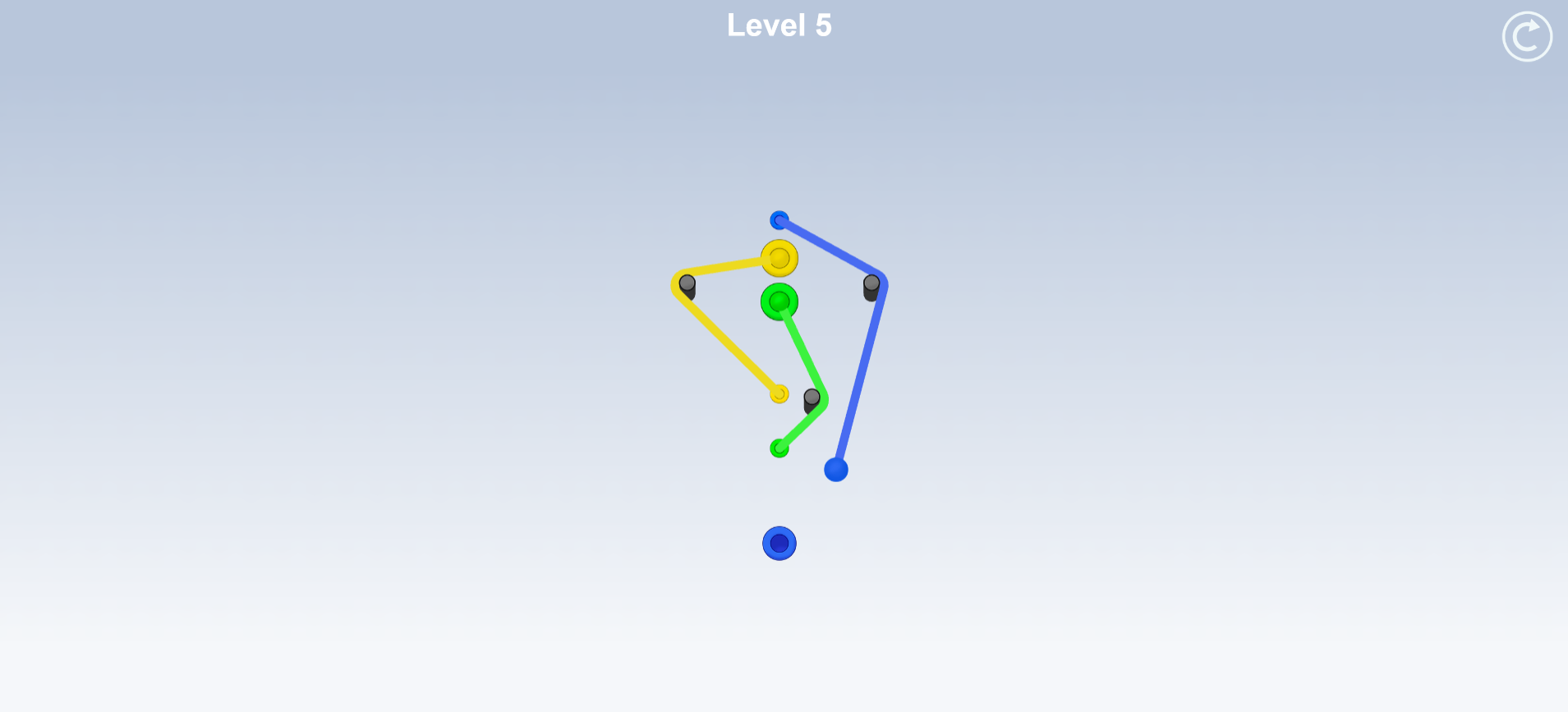 The mechanics won't take you long to get the hang of. You'll have ropes of different colors with balls tied to their end. The agenda is to drag each to a nest of the right hue located nearby. Mind
the only restriction: the cables can't cross each other. They'll get lit in red if you violate this rule.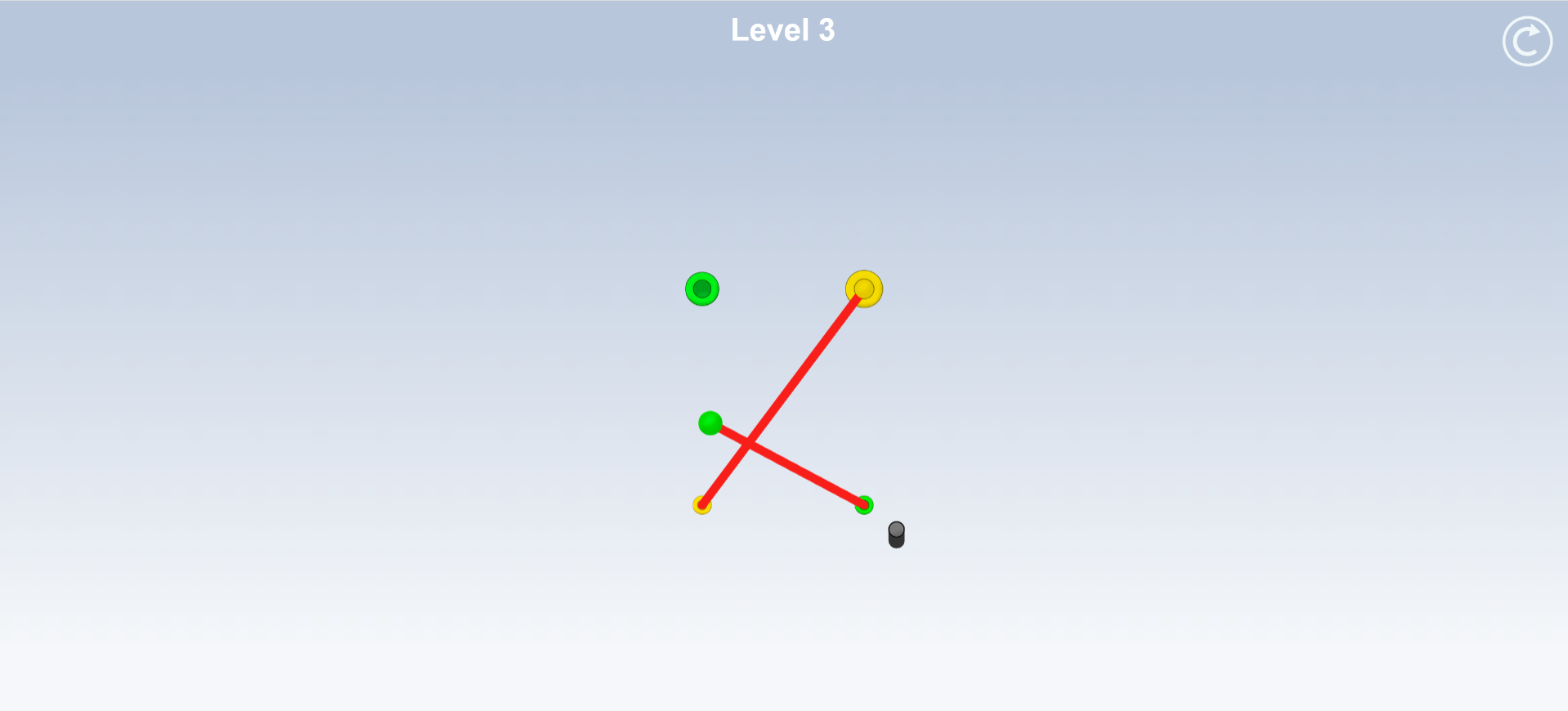 You'll need a mouse or a touchpad to set things in motion. Click or tap on the rope and hold it. Pull it in any direction you want. If you let go, it'll stay there.
Keys To Smart Moves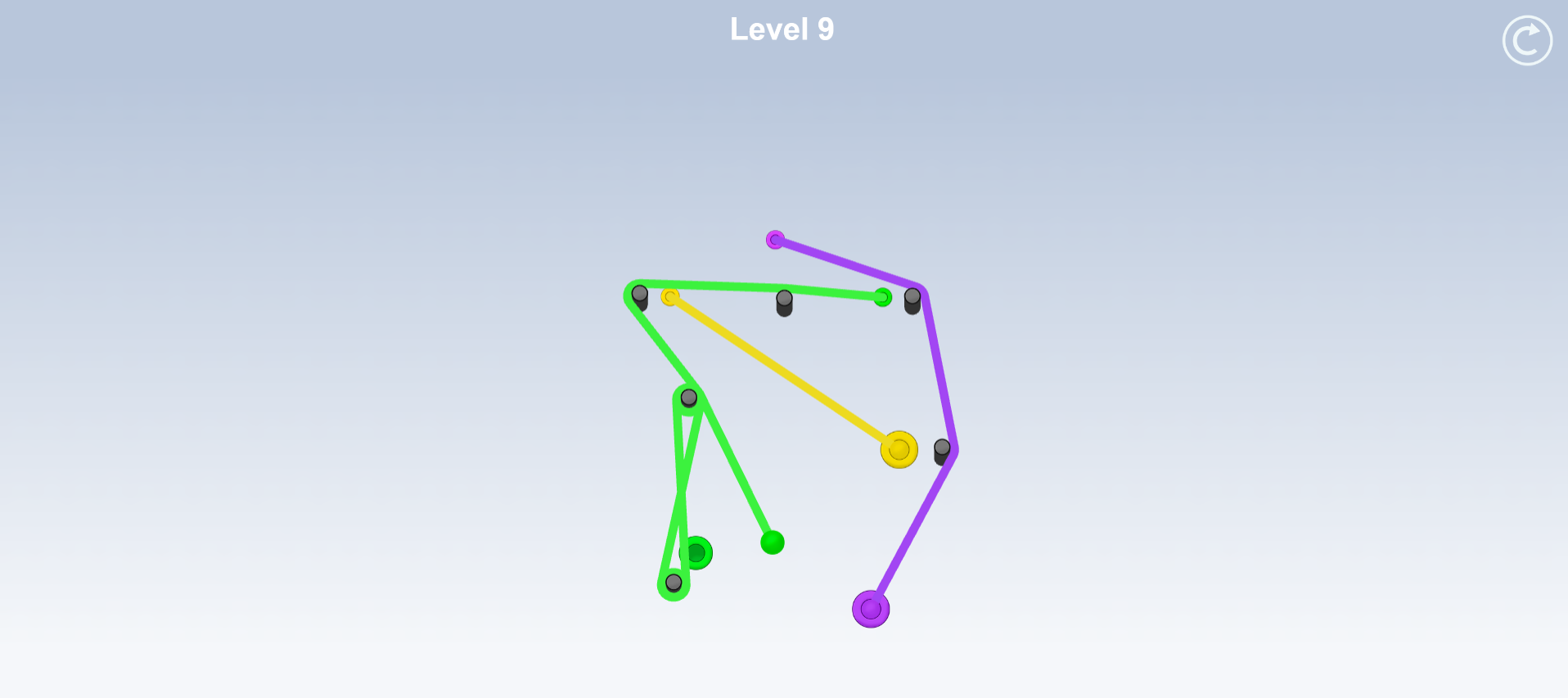 We've prepared a few tricks that will help you without spoiling all the fun!
Don't hurry.

There is no timer to make you nervous

Use barriers.

You can wrap your cable around a short bar to change its direction

Start anew if you're totally lost.

Tap on a Reset button in the upper right corner

Find the best solution.

But remember that there is more than one!
Dive into this digital journey whenever you feel like shaking up from a boring routine!