This article is a part of PARADIGM WORLDS Encyclopedia. It presents core factions of the PARADIGM WORLDS in year 6077 - Classic Paradigm Worlds Scenario.
United States of Renaissance
Conquest and Expedition era human republic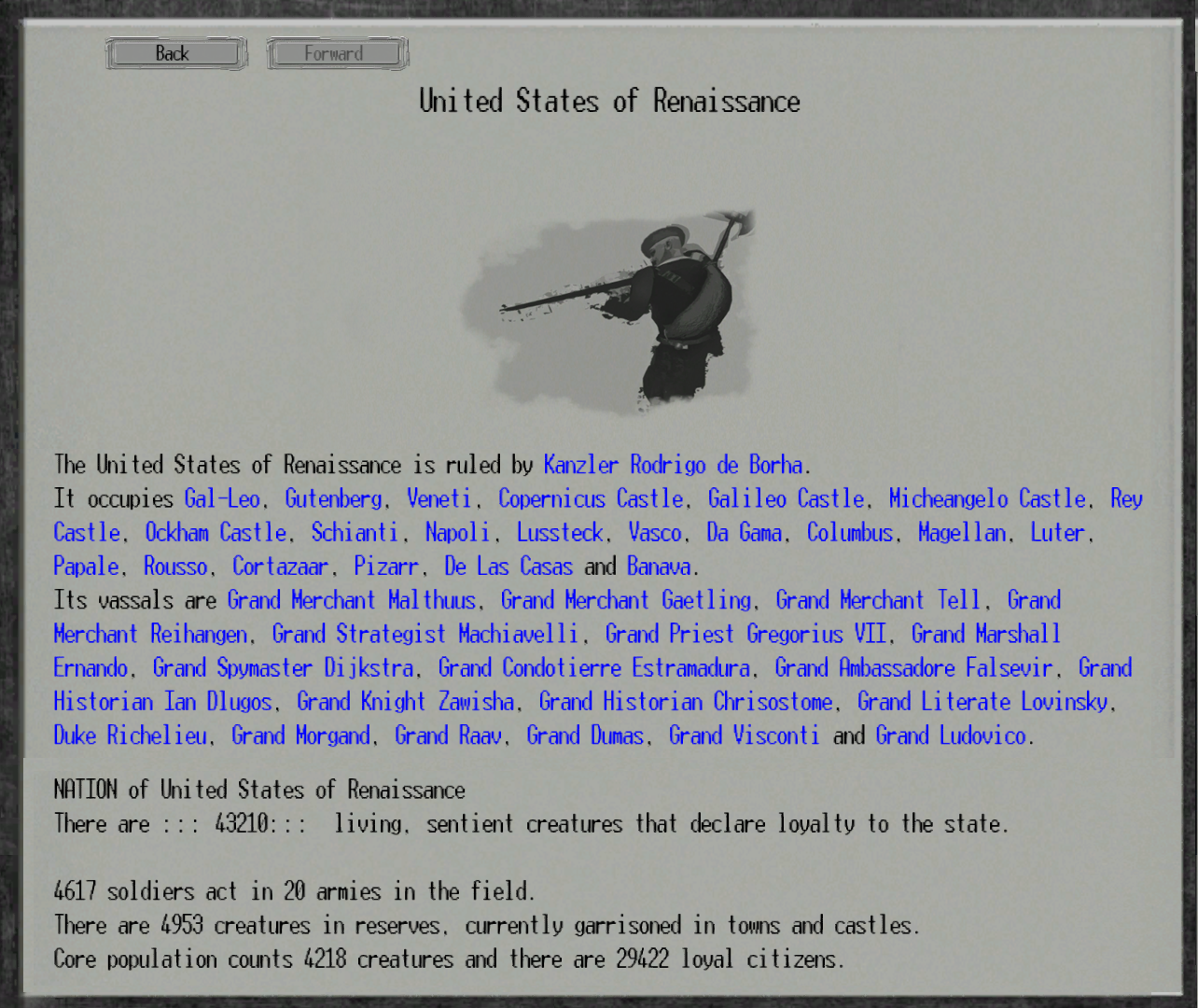 This picture shows faction's towns, castles, their names. It also lists most important creatures, their ranks, position in system.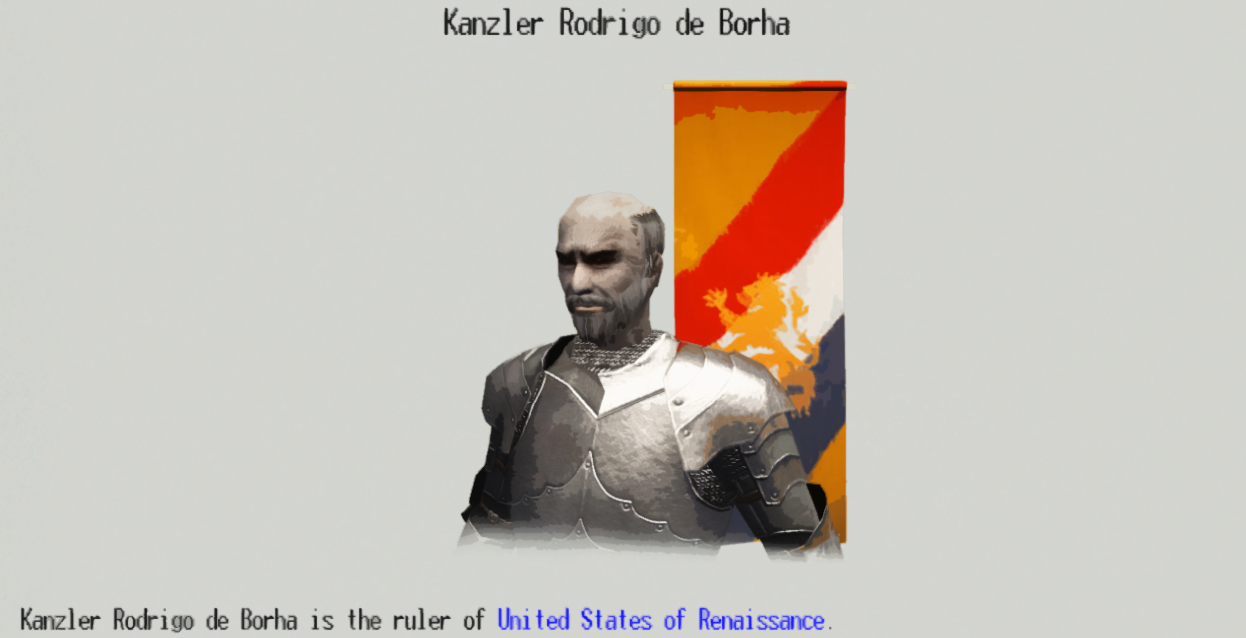 This is his majesty Kanzler Rodriho de Borha ynh' Theossian of the Kaspurgg Family.


Troop tree of United States of Renaissance.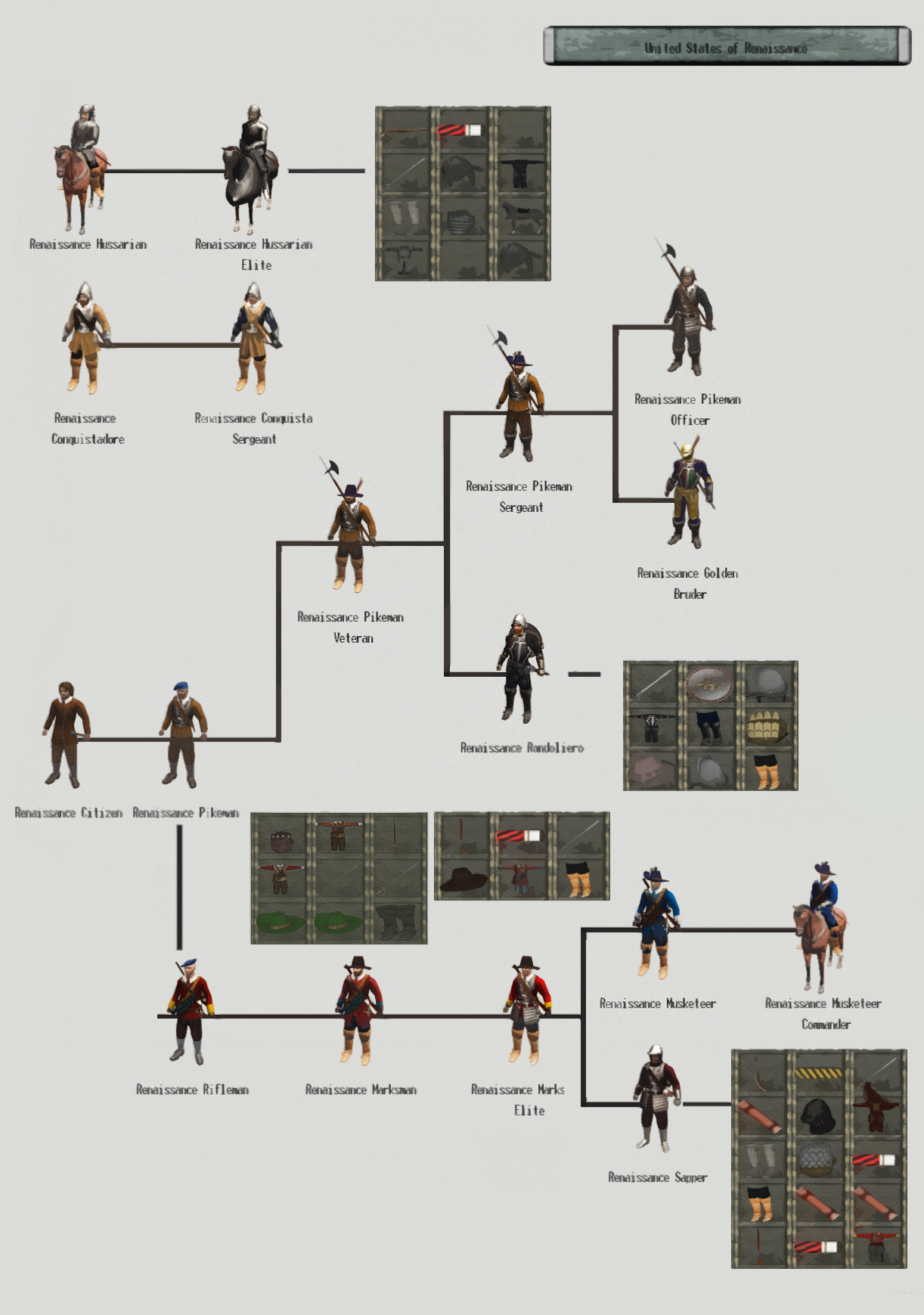 Troop tree of United States of Renaissance. /alternative version/