After being featured by Moddb last week, I decided to update this mod with a feature I've been adding to some of my New Vegas player home mods. Namely the ability to give the cell a custom name.
In my New Vegas mods users were able to specify a custom name in an ini file which would get applied to the cell at run time. This was thanks to string variables. However FOSE does not have strings.
As the functions in xNVSE and JIP LN which made this feature easy to do in New Vegas do not exist in FOSE, it required a little bit more creative thinking.
The end result is a method that requires manual editing of the plugin.
Using FO3Edit you can edit the 'name' of the AbandonedSafeHouseCustomName message form. Once you've done that, enable the setting in the ini file and the mod will set the name at runtime. If you disable the setting then the original name will be restored.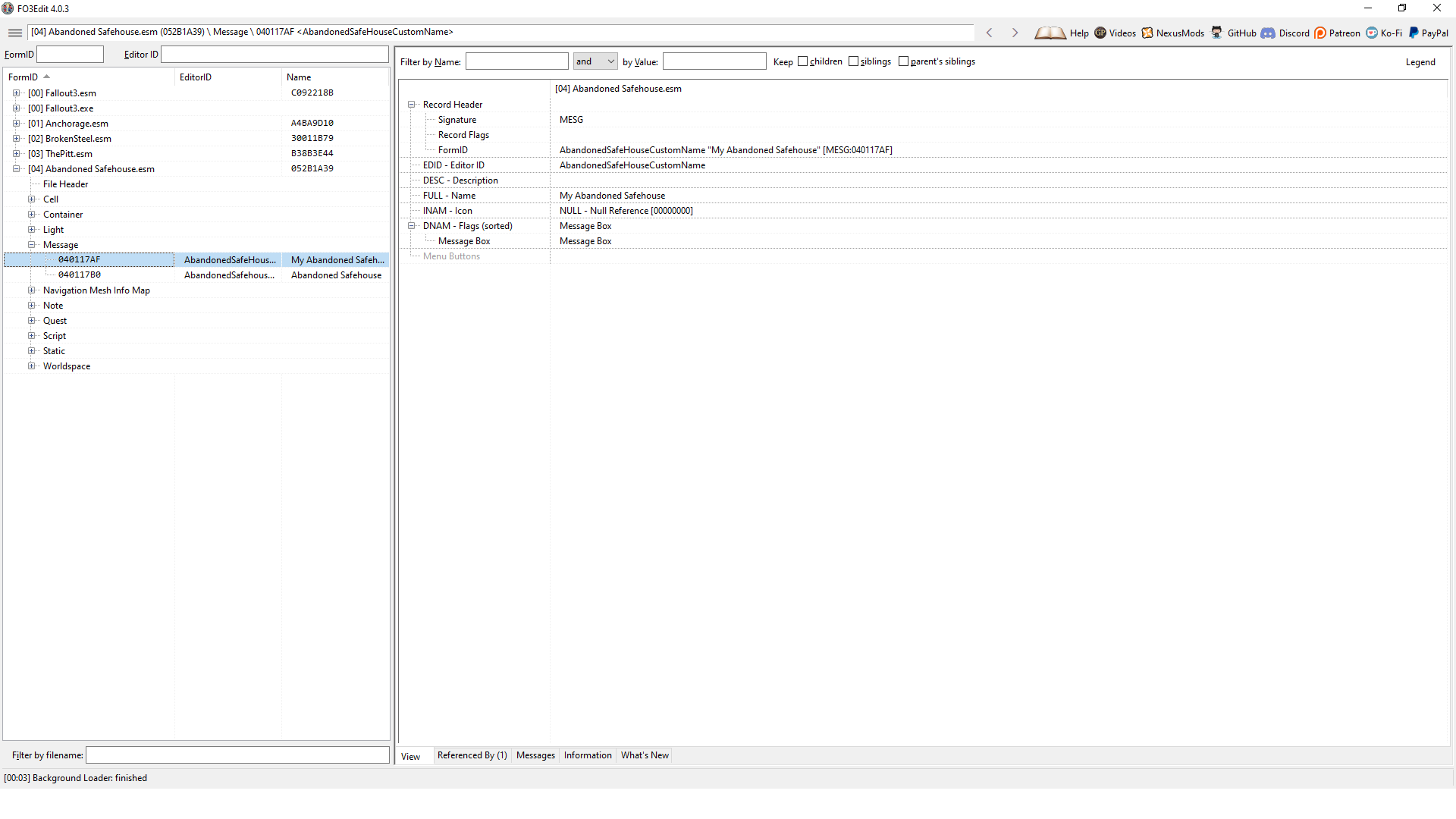 Implementing this feature means that Fallout Script Extender and Command Extender are now requirements.
If your game has recently been updated then make sure to run the Fallout Anniversary Patcher or the new feature will not work.
In other news, it was announced recently that Tale of Two Wastelands 3.3 is entering its final stage of development.
When the update is released, I will update the TTW version of this mod with the cell renaming feature, except I will be able to utilize the method I used in my other New Vegas mods by specifying a name in the ini file.
Until then, enjoy the new update to the Fallout 3 version.