I reworked the animation of the lasers to make it more apparent to the player when the lasers are going to turn on and off. I've also slightly shaded the laser bean which gives it more of a rounded look.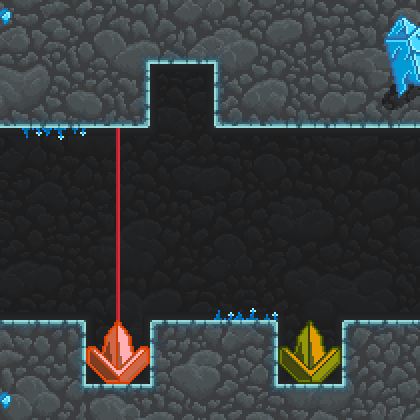 In the current version of the game (1.0.7), there are only lasers that shoot up, but I've added lasers that go in all directions (for both yellow and red), as you can see below. These will be included in version 1.0.8.
Just ignore the fact that the orange key doesn't do anything; I forgot to put some orange blockers down by the blue key.
I've been working on adding a few new puzzle elements to the hardmode version of the game (including lasers for all directions), but I wanted to get them into the game in the next patch so that people can use them in the level editor when making their own levels.