THE COLLECTOR (Pet companion)
We've decided to add a new feature to the game as an extra reward for all our backers, because this game would never be possible without you. Now, every backer who has pledged €20 or more (i.e. Brain-Whistler pack or higher) will have access to this exclusive feature for backers — pet companions!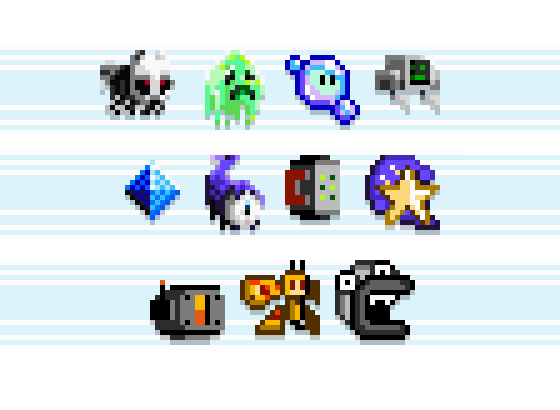 You'll have dozens of different creatures that will follow you in your journey and help you collect resources and items. This option can be activated or deactivated at will, and you can also switch your
creatures at any point in the game.
Remember that this feature is exclusive for Kickstarter backers and pledging €20 or more is the only way to get it!
If you pledged less than €20 and you want to get this feature you can change/raise your pledge anytime!
Giveaway Results!
We're glad to announce the lucky winner of our giveaway!
Twitter user: @daxcanterslip
Congratulations!! Please contact us through or social media to formalize the details!
Remember that we need all the help we can get to spread the word about our campaign as much as possible through social media, so each tweet, RT, post, video or recommendation can make a big
difference! Together we can make it!!
Thank you so much for helping us make this game a reality.

Best regards,
Andromeda Project