Dear friends Generals.
We are glad to inform you of good news. We have already started loading an incomplete collection of new bots on new maps. But we will still be on course for the rest of the work. To update all bots completely. We have brought to your attention a new map on which 7 new bots will be available.
Loaded bots:
USA, Laser, Air Force, China, Tank, Nuclear, Infantry
To install the map, you need to unpack the file along the path
C:\Users\user\Documents\Command and Conquer Generals Zero Hour Data\Maps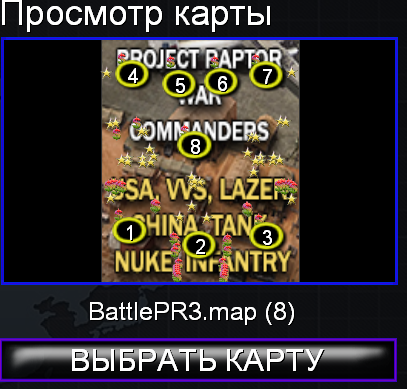 You can choose against yourself any army modes, light, medium and heavy, all three phases of the bot are worked out. Increased optimization, reduced load from Zero Hour. These bots are created from scratch using new system algorithms that have been thoroughly tested over a long period of time.
Now it will be easier for our bots to move a large concentration of units on the map, previously all bots in this mod had a large set of errors, since we did not have people who could correct this correctly.
Now Bots have complete cleanliness and order. This is only the first stage of development, but those who like to play with bots can now download the new proposed map and evaluate the prospects and possibilities of this wonderful War Commanders mod.