Half-Life 2 mod Synergy has reported, in a now edited post, that it will be one of four mods to receive support and access to Steamworks.
Synergy wrote: I would also like to inform you that we will be releasing Synergy and future updates through Steam! Valve Software has allowed us to do so by giving us access to the Steamworks SDK. We are honored to be one of the four first selected mods to be given this opportunity. We will certainly put this to good use!

For you players, this means that you will see Achievements and Stats coming to Synergy in later updates. (Not to mention the automatic updates, provided by Steam.)
Steamworks, for those living under a rock, is a service that Valve first offered to commercial games to be used in conjunction with their digital distribution platform, Steam. No-charge bandwidth for distribution, automatic updating and achievements are just a few of the features Steamworks touts - all for free. Now, it seems that Valve is devoting some resources to help certain Source mods get up to speed and use the power of Steam. One user did some digging around and found possible links to four other mods that could be implementing Steamworks in the future. The files pointed to the following mods: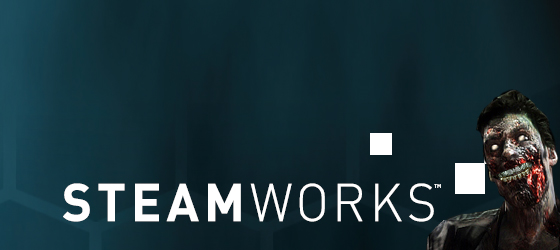 While this is all currently just speculation, Zombie Panic! Source was very cryptic on the last episode of the Modcast about future updates. Sources close to the Age of Chivalry development team have also reported that a Steamworks release is close at hand. So does this mean a future of all Source mods on Steam? This Steamworks mod info page explains:
Valve wrote: It is appropriate for use in broad release commercial games, but we don't think it and our support infrastructure is ready for Mods or games likely to have a very small install base or just starting out with growing their user base. It's a bit of a judgment call on our part that we have to make but past history can give you some examples of Mods and games that have reached an audience size that we think can best leverage the Steamworks features (e.g. Day of Defeat, Counter-Strike, Garry's Mod).

Most of the tools and functionality included in Steamworks is intended to support games by including ancillary functions like cheat detection and DRM. Obviously, those things won't help you build a great game in the first place -- Steamworks is not intended as a game creation platform.
In other words, Steamworks doesn't make a good mod — it makes good mods better.