[page=Blue Light Special]



The idea of Mods and Money just doesn't mix, yet it is constantly on our minds. Enter Derek Warner: A level designer in the gaming industry hoping to spark some debate in the modding community.
Derek Warner doesn't believe that Modifications and Money should necessarily keep their distance from one another. It is a contentious issue with many viewpoints, uncertainties and problems which most modders have undoubtedly thought about. After all, fame and fortune are alluring prospects and one must always question why they are making a mod, and what they hope to achieve by doing so.
Each day mod teams become more adventurous, organized and professional as new challenges and issues become apparent. There is a lot to this topic and not much has been written. Read on for one side of the story... and let's start up some discussion / debate.
---
The mod community has placed their blood, sweat and tears into projects for years and have not received anything but a picture on a random website or game magazine and a couple fans that disappear faster than the latest iPod release. It is about time that modders get some compensation for their work.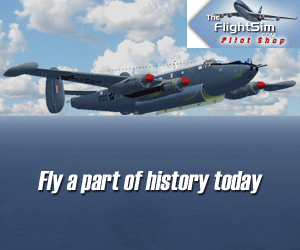 Example Flightsim - Model for sale. One of many
Currently because of EULA and other legal technicalities, modders are prevented from selling their mods. To this date there is only one AAA title that everyone seems to be selling mods for. The Microsoft Flight Simulator community has been retailing planes and other mods for years. With a quick look at Flightsim.com, one can easily determine that there are tons of mods and models available for Flight Simulator that are actually quite expensive. Paying $20 for a plane with authentic sounds, handling and correct cockpit construction is even a low price for most of the models. This all begs the question: Why can't the latest, greatest mods for Unreal, Half-Life 2, or Far Cry be sold?
The payoff in our industry for people selling their mods is that they can maintain a group of individuals to continue to work on a project, or purchase better equipment. The advantage to being paid for a mod is that it enables the individual to maintain a team to continue work on that project or other projects or alternately to purchase better equipment. There are many companies that have spawned from selling the flight simulator mods and are quite successful. The payment for Flight Simulator mods has generated an income for modders that has enabled them to rent real planes, take digital pictures and record professional sounds which has added to the authenticity and quality of the planes. The mods expanded the Simulator market for Microsoft, thus creating a symbiotic relationship for both industry and individual. The ability to sell mods in an online community could have the same impact, which is generating income for modders, and bring the mod community to even higher levels of creativity. The lack of income and therefore lack of resources for modders hinders the production value of their games. Have you ever heard good recorded dialogue from a mod that wasn't already from the game?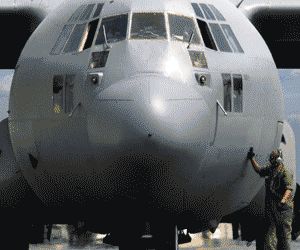 Another example Flightsim money making mod
There are difficulties in selling a mod. It is hard to tell whether the community would pay to play a mod. Some would be down right insulted for having to pay to play a mod for a game they already purchased for $50 dollars. Perhaps it all depends on what you receive for your money. Few in the Flight Sim community are upset that they have to pay for new planes; in fact, the opposite is true. Once people started generating income from them, the quality of the planes and scenery packages increased ten fold, even to the point that most "payware" planes are far superior to the ones that the Microsoft developers created.
Another problem in selling your mod is that the original game developers may not want the mod competing against one of their products (e.g., developers adding to their own product with expansions). Lastly, the EULA agreement enables the developers to stop mods for profit, just because they can.
Following Fileplanet.com, Gamespot.com and other media sites, modders should follow their lead selling access to their mods for download just like the big dogs. Nothing in the EULA agreement prevents modders from selling the bandwidth of downloading, the original textures and models, hosting, and advertising of the mod. Modders can use this to follow in the footsteps of the other pay to play websites for establishing independent pseudo-developers.
Moving in this direction, creates a viable marketplace for mods that I think would bring out new designs, characters, and other experimental games at a faster pace than we have seen in the past. The developers in the industry cannot afford to risk experimentation in game play and design, so modders are the only hope of driving the industry forward and compensation for our experimentations will bring new interest to old games, and highlight new talent that publishers and larger companies are always looking for.
Derek Warner
Derek Warner received his Bachelor of Arts in Video Game Art and Design from The Art Institute of Phoenix. Since then he has created Copperhead: Retaliation, a mod for Dungeon Siege, worked for Sierra Entertainment, and Perception on Stargate SG-1: The Alliance in Australia. Derek is currently working on Copperhead: Element for the Far Cry engine and working in the game industry.
Website - www.derekwarner.net
Blog - Derekwarner.blogspot.com
Copperhead: Element - Moddb.com